notes by Freda Henry
photos by Wolfgang Wöhrle
The Smeilinener Spring-Summer 2010 collection presented at Mercedes-Benz Fashion Week in Berlin was leaning a little bit in the Anna Sui style direction. Very colorful and the designer concentrated on details, especially the embroidery. Many pieces gave the same impression one gets from traditional colorful Tibetan ceremonial clothing, but with 1980's touches, as seen most clearly in the color choices, tight fits, and shoulder embellishments.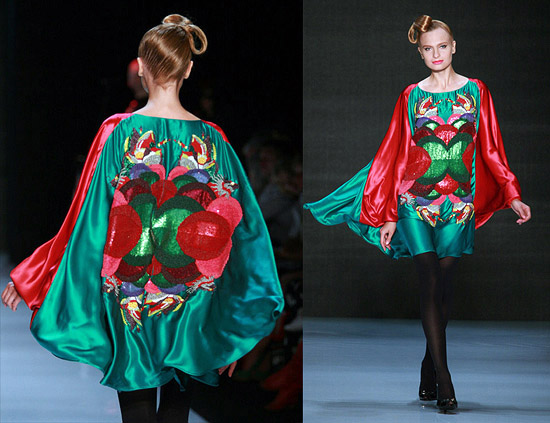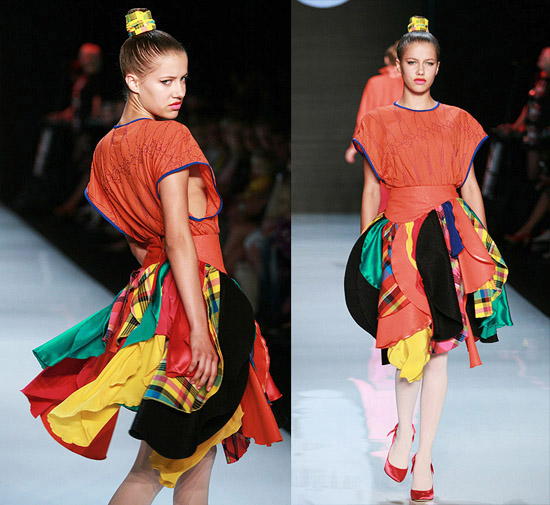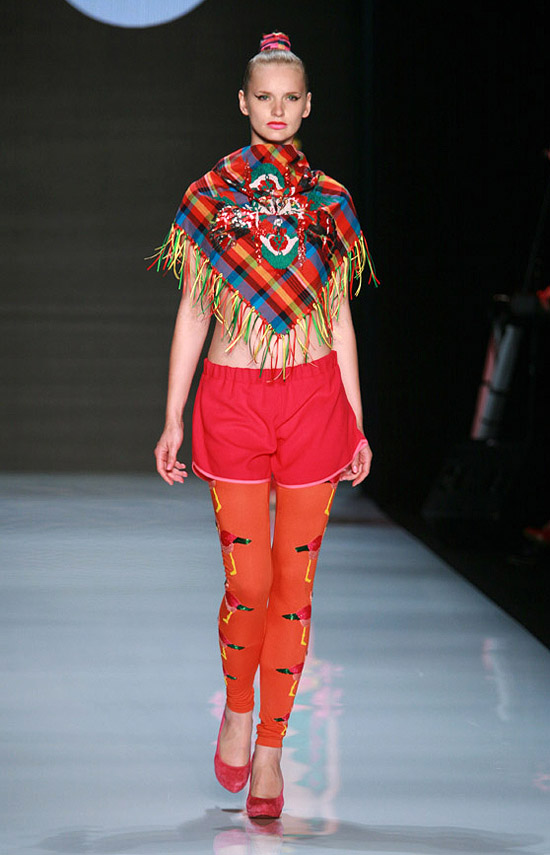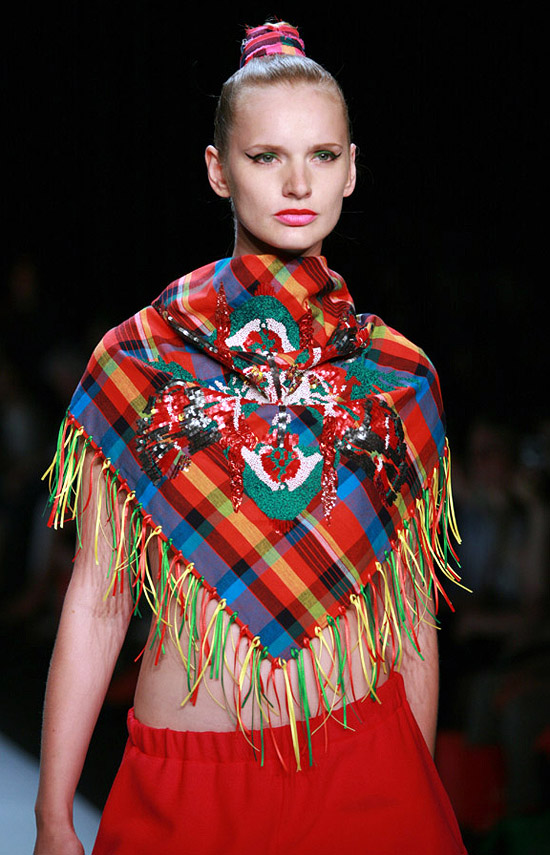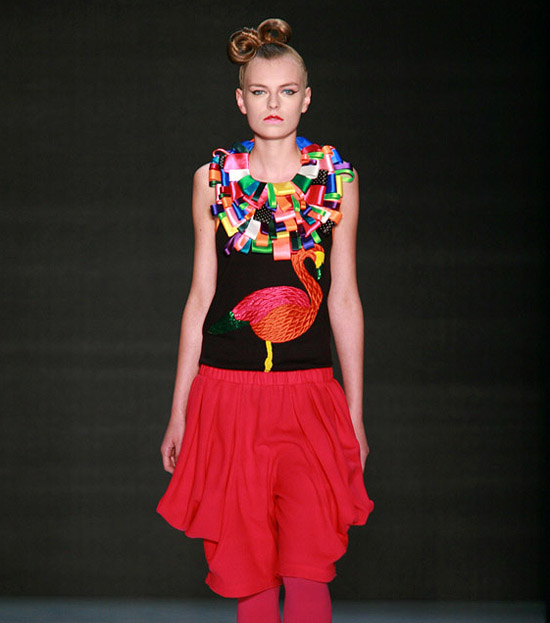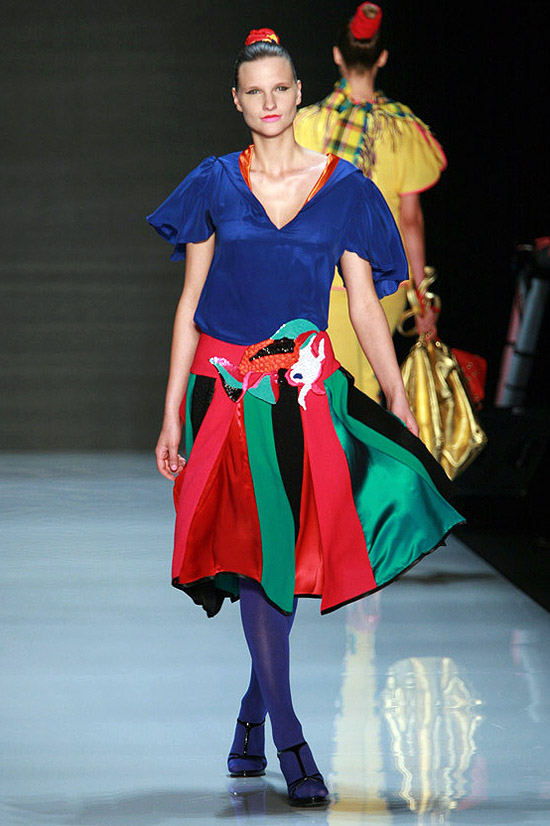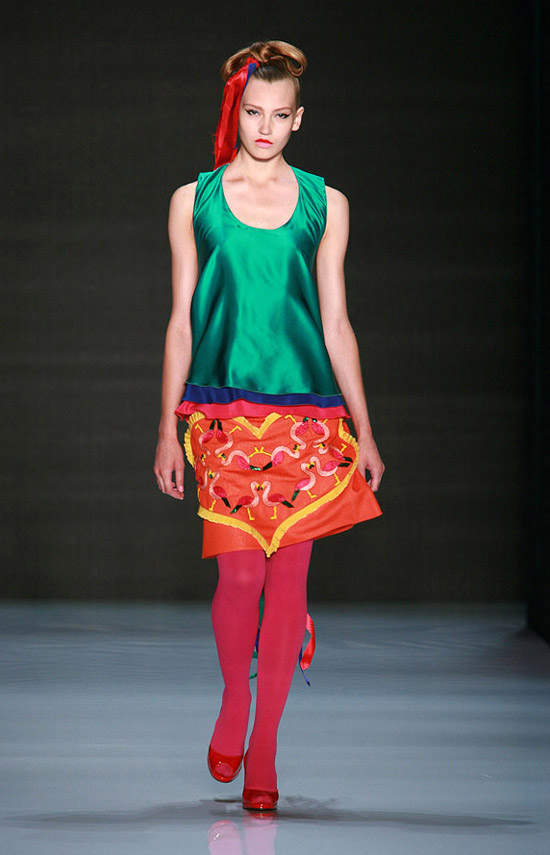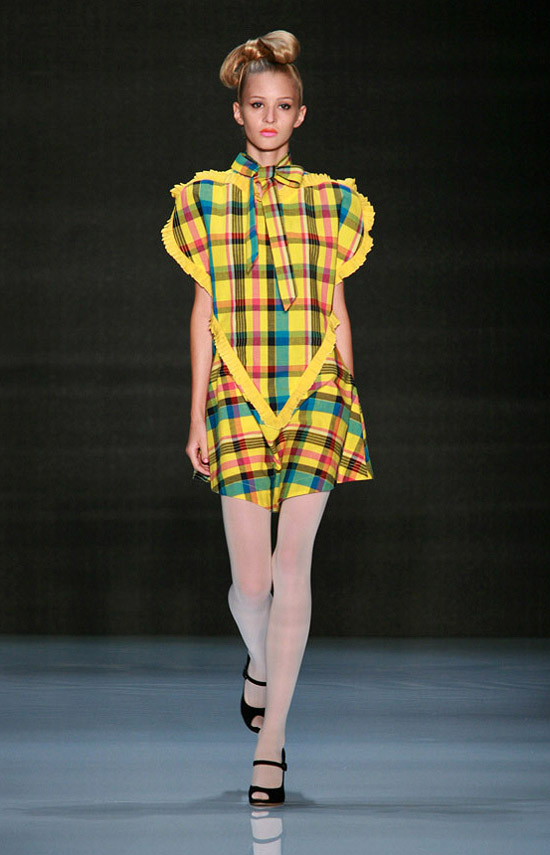 (more images on the next page)