story by Rachel Francois
photos by Adrianna Favero
"Black Beat, White Wonder" was the title of promising designer Siki Im's eponymous debut menswear collection. The former Senior Designer for Karl Lagerfeld and Helmut Lang presented his conceptual line in a dark warehouse space deep in New York City's Meatpacking District.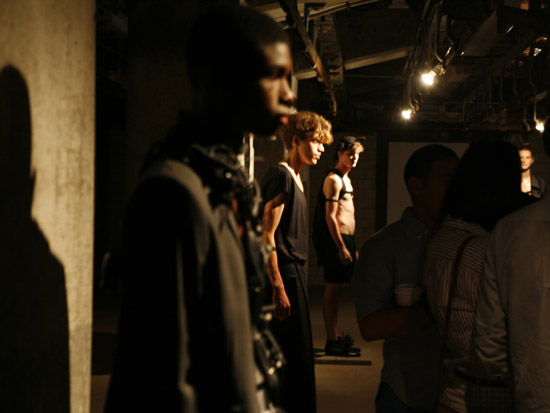 The exposed beams and bare old concrete of the event space enhanced the urban edge of the clothing. Im, speaking about the location, said "I like the rawness. It's one of the only two left of the meatpacking factories. I like the purity and the rawness of the concrete, the metal." Drum sets wrapped in black garbage bags were at the center of the minimalist space as the lights flickered and on cue the models rotated among the varying slates of concrete at the clash of a cymbal.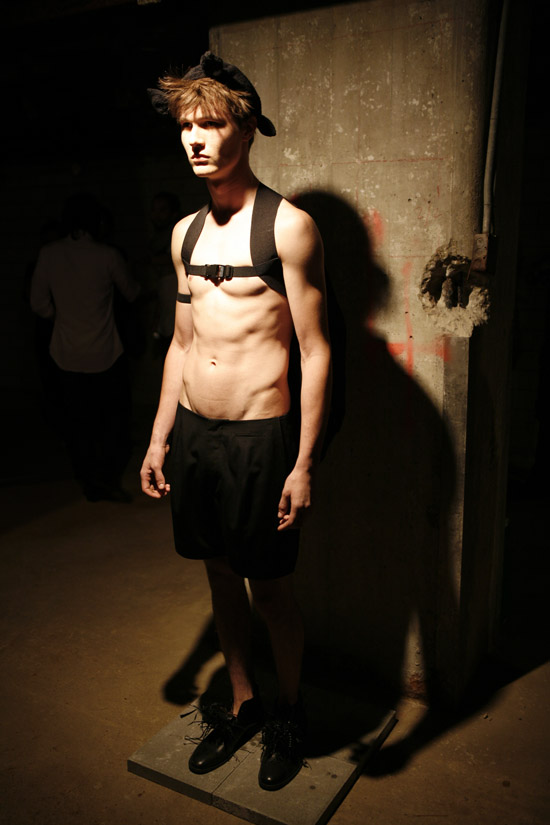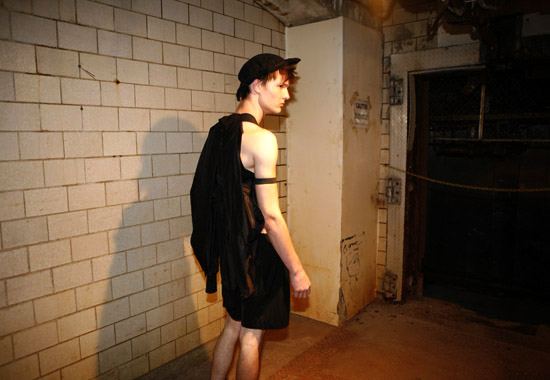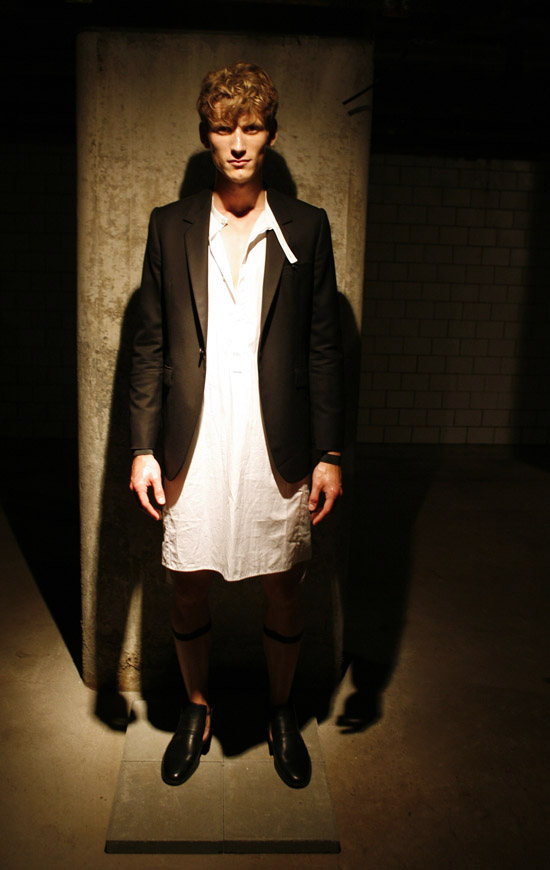 The sixteen looks pushed beyond the boundaries of traditional menswear– tunics and knee and ankle-length skirts experimented with societal norms of mens' dress, while still presenting well-tailored blazers, vest and trousers.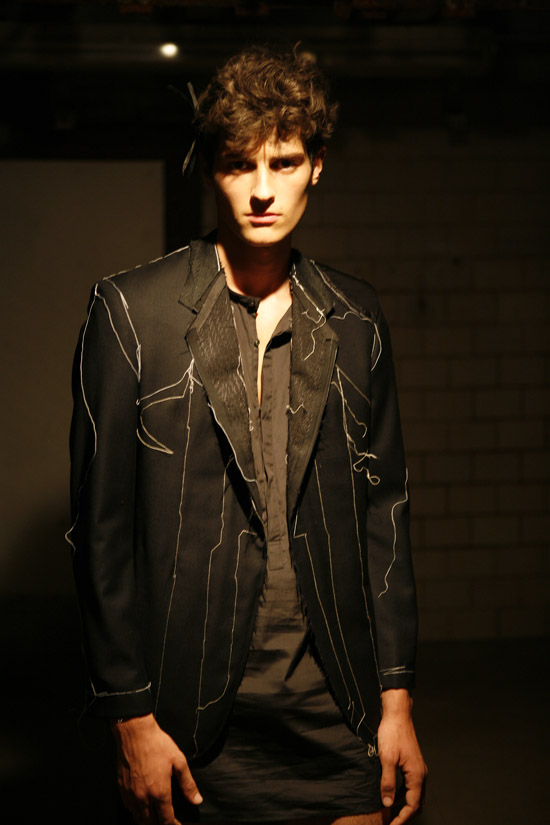 I asked Im in what ways does this line reflect his core design principles, and he responded "It's about refined tailoring and introducing a new silhouette for menswear. Using beautiful fabrics [silk, merino wool and cashmere] and trying to challenge the customer for a new era."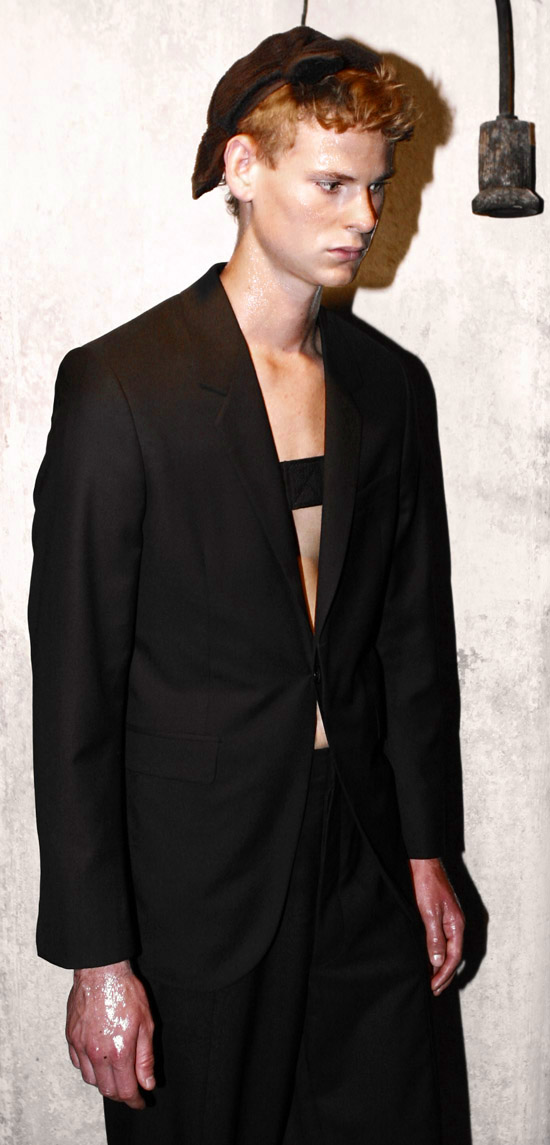 Drawing his inspiration from William Golding's 1955 classic, "The Lord of the Flies," his upbringing in Germany, and work as an architect, Im is attuned to sensibilities of purity in construction.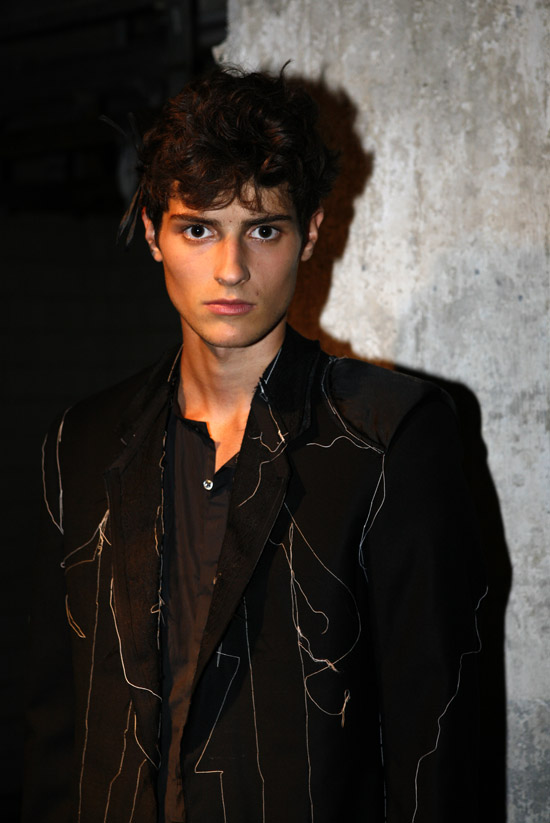 A maze of threading patterned a blazer, some models wore accessory necklaces consisted of mobile phone charger cords, and wore customized shoes that were shredded and punctured.  Velcro straps were also used throughout, either on the shin of a model or to fasten a silk bomber jacket.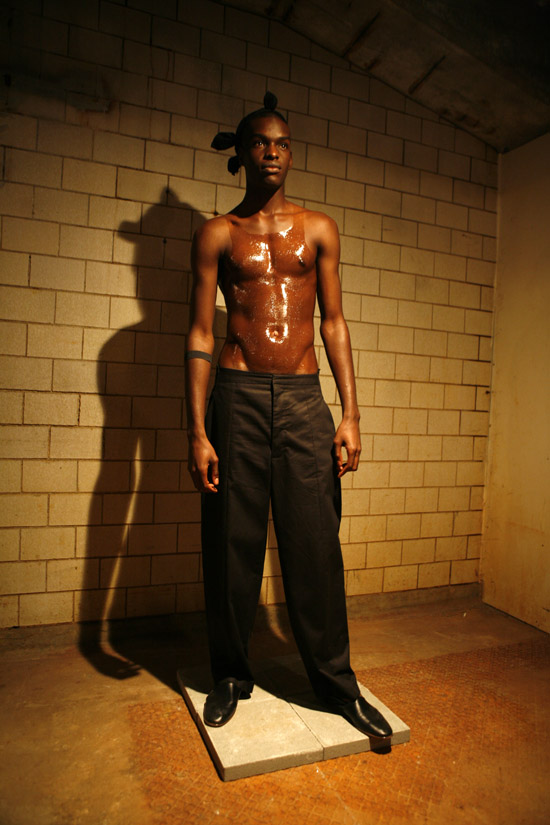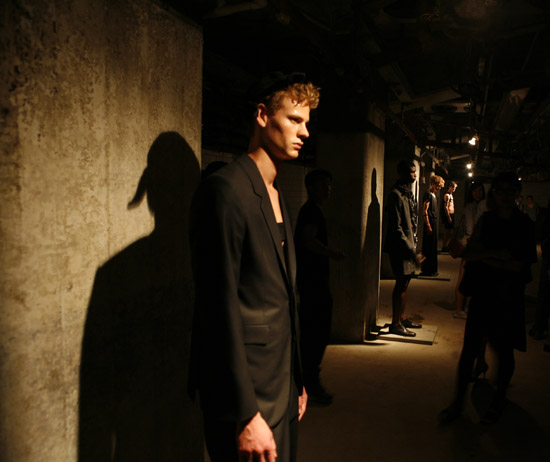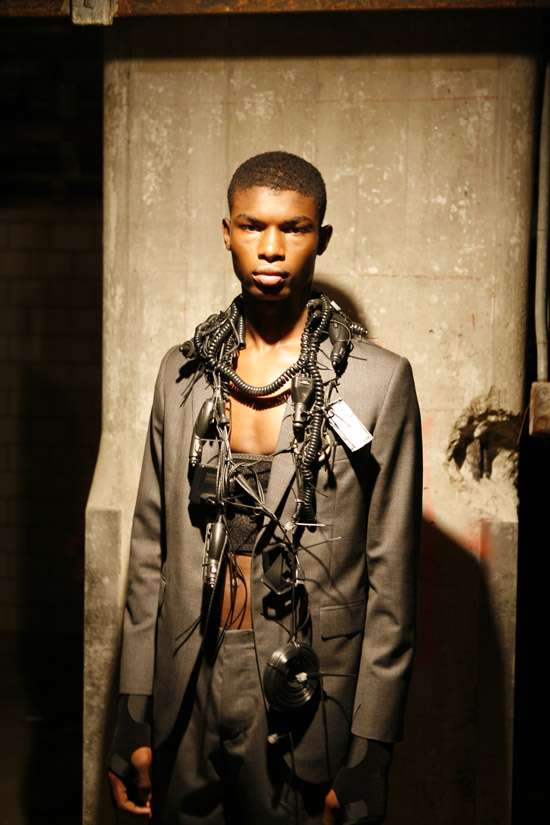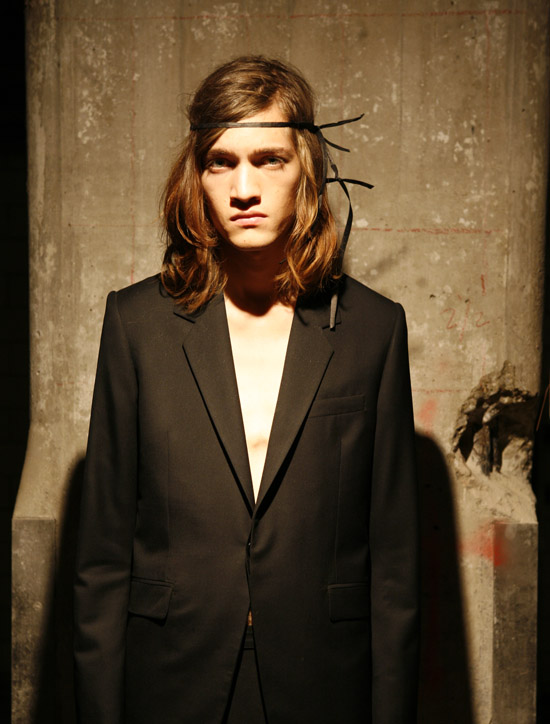 When asked "who is wearing your designs" Im says, "my friends, people who love to read, love music, love art, who like to travel, who like to challenge themselves, and who are not satisfied with the mainstream, but are trying to explore what else is out there."