story by Rachel Francois
photos by Freda Henry
"I think this might be a fire hazard", said an attendee about the standing-room-only crowd at the Karen Walker show.  Droves of industry insiders filled the venue to get a closer look at her spring-summer 2010 collection.  The character of the pieces was inspired by the cult 1960's British television show, The Prisoner.  A nautical motif was mixed and matched with way groovy 60's revival floral prints and straw hats, tote bags, and sunglasses all designed by Walker to complete the seaside mood.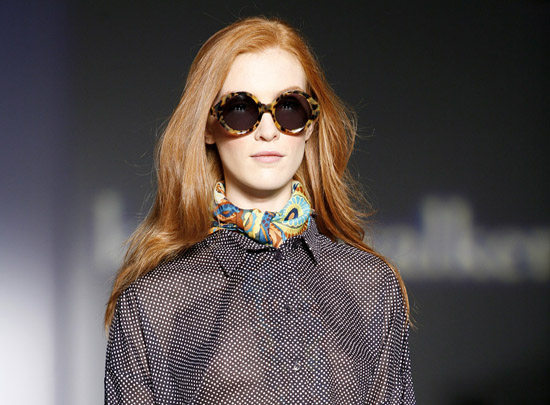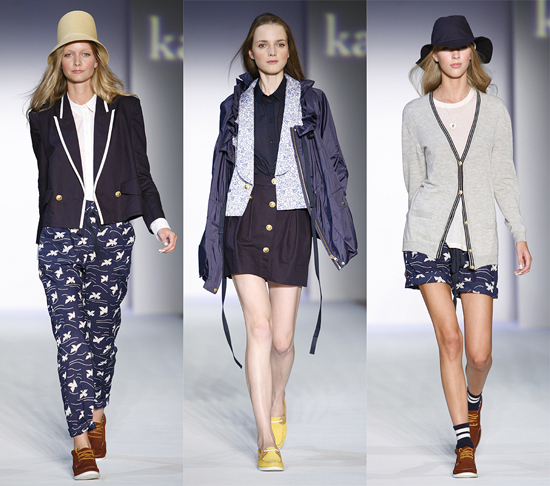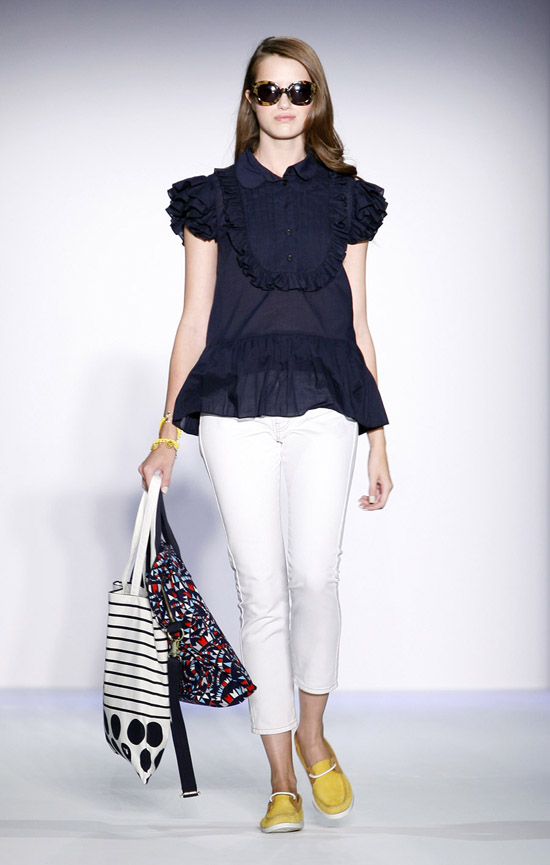 This collection is a bit of a departure from her edgy androgynous looks of previous seasons.  Ruffles were everywhere – cascading down blouses, bustling beneath skirts, propped on the shoulder of sleeves, contributing to a fun girlish vibe throughout the show.  The navy and white stripe cycling shorts that peeked out from under some of the dresses were a cute contrast to some of the more voluminous silhouettes.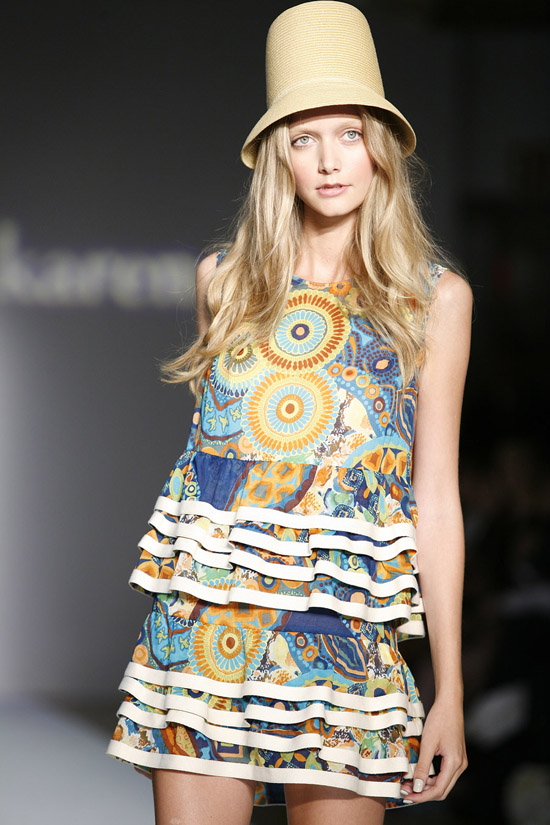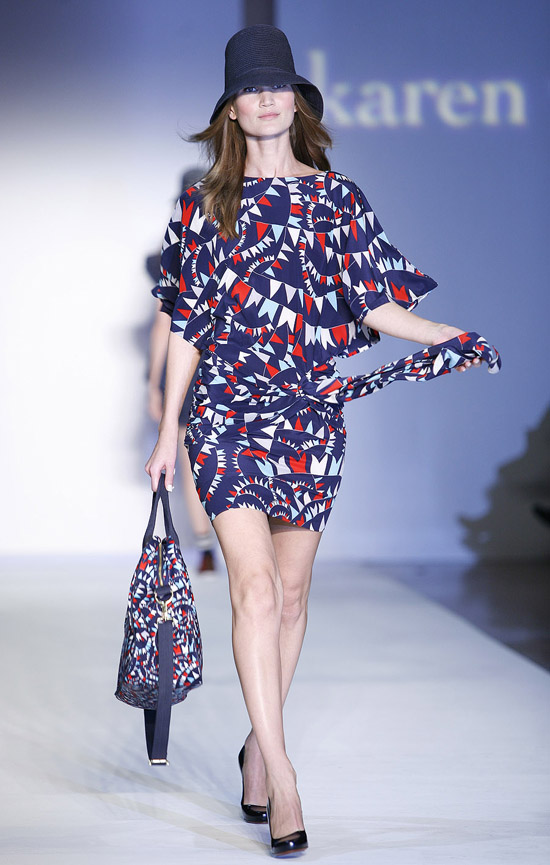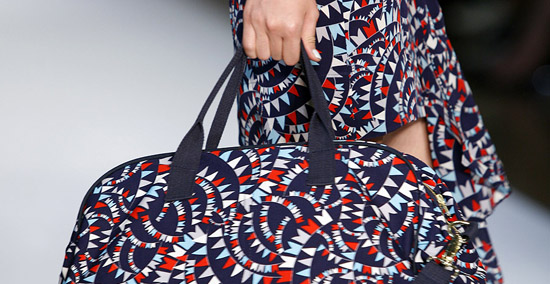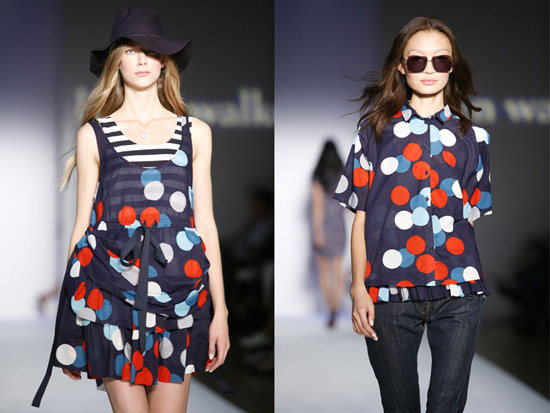 Devil of a top model, Rachel Clark, rocking the red…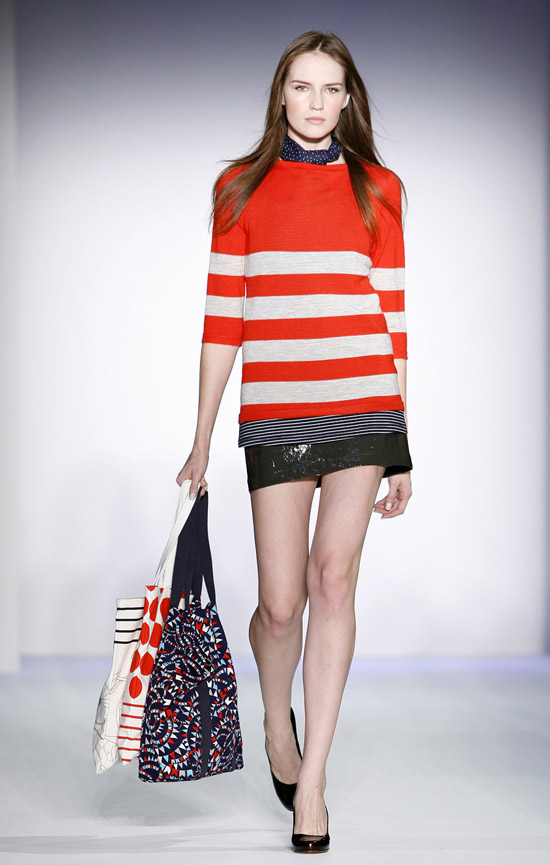 Layered cropped blazers, cardigans, and anoraks looked like great pieces for those nippy early spring days.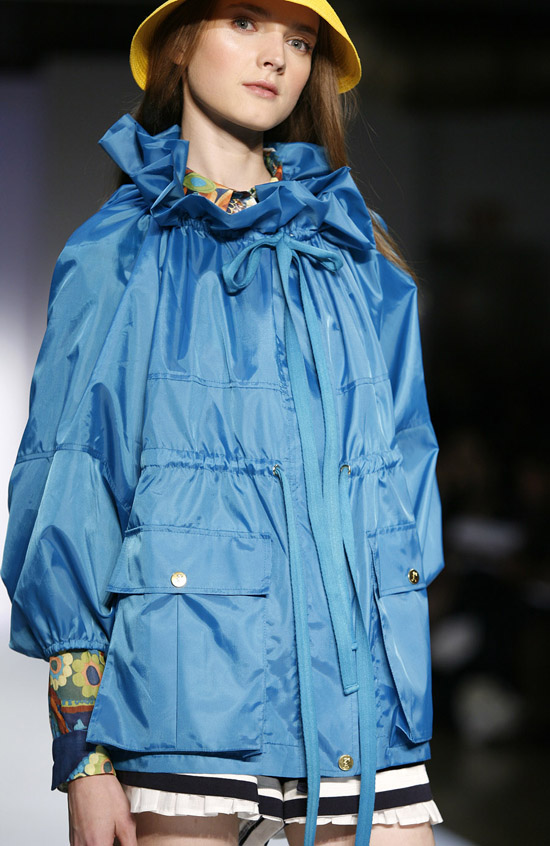 Walker also debuted her footwear collection, a collaboration with Pointer.  It is a woman's version of the nubuck desert boot and leather boat shoe.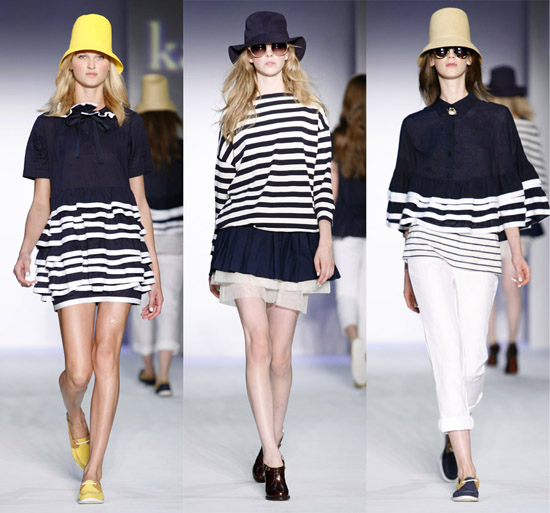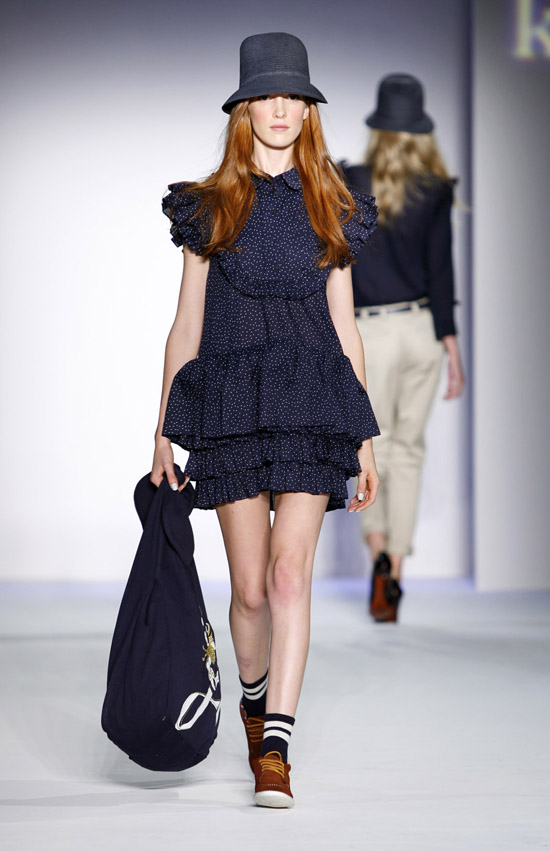 A definite splash hit for Karen Walker fans and women looking to be stylish and comfortable in 2010.