story by Rachel Francois
photos by John Lamparski
"The muse this season is Venus, the goddess of beauty and love," and her influence was palpable in Douglas Hannant's Spring-Summer 2010 collection at the historic Plaza Hotel in New York City.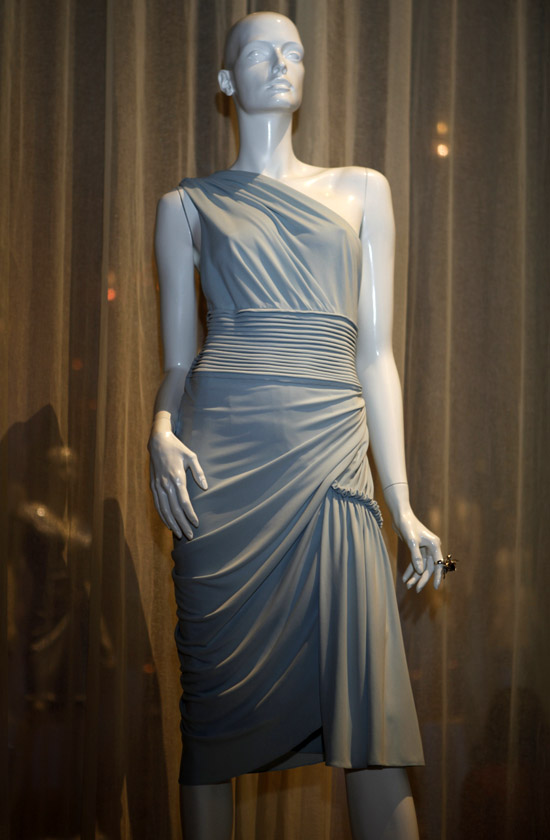 The pleating, ruching, and pintucking, an homage to Madame Gres, was in the design details of each piece.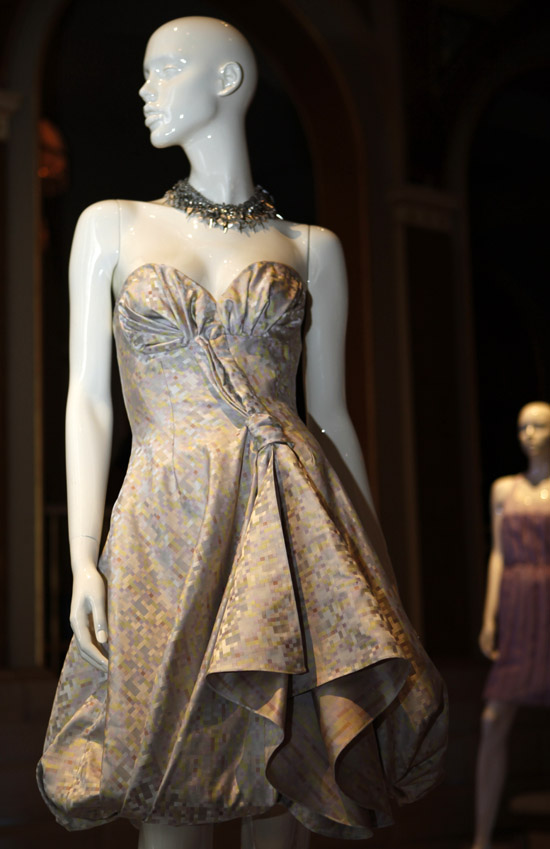 The collection of mostly dresses toyed with shape and form. Dresses were topped with fanned crumb catcher bodices, asymmetrical draping, and sweetheart necklines. Stand-out silhouettes were the refined bustled backs of the formal gowns, which added a touch of Edwardian extravagance. Hannant also provided a variety of hemlines with slits that broke up the monotony of longer dresses. The fabric du jour was voile in soft aquatic color tones.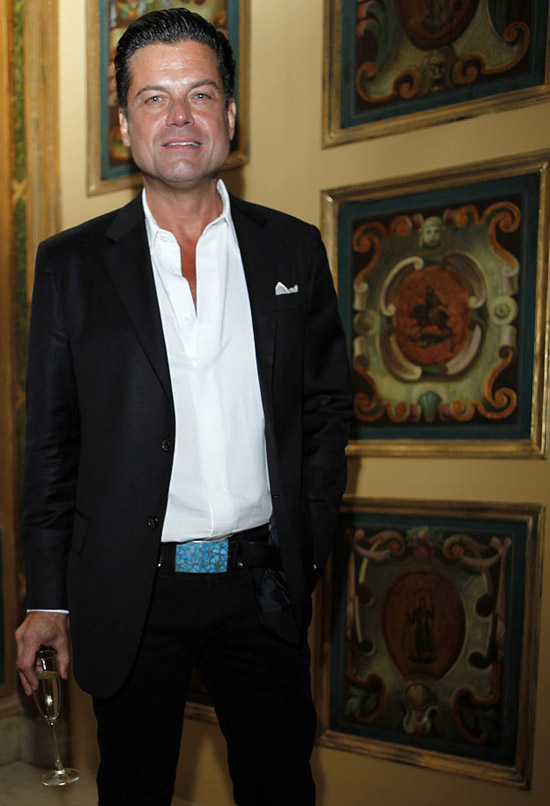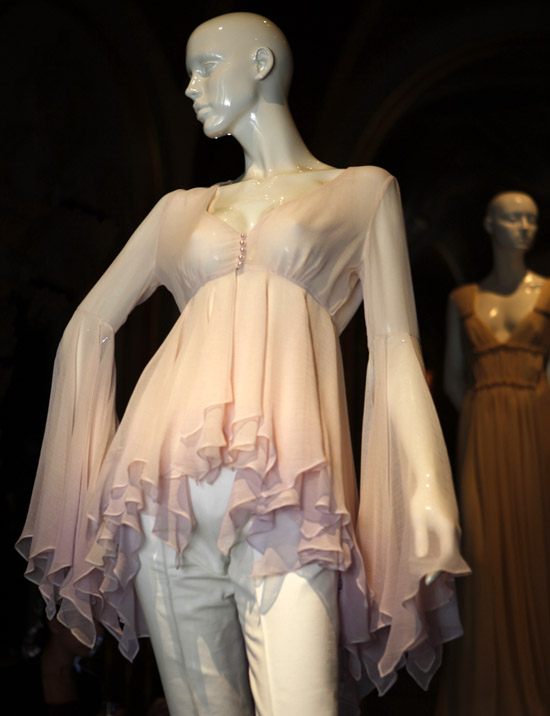 Customers have an unusual luxury, with the benefit of total customization. The line is categorized as ready-to-wear designs, but that is really the wrong term. Hannant is a modern couturier. Customers can choose from a selection of over 200 colors, which Hannant re-fabricates and re-treats down to the trim work, however the customer's desires. Each ready-to-wear piece is rebuilt specifically for the woman who is to wear it.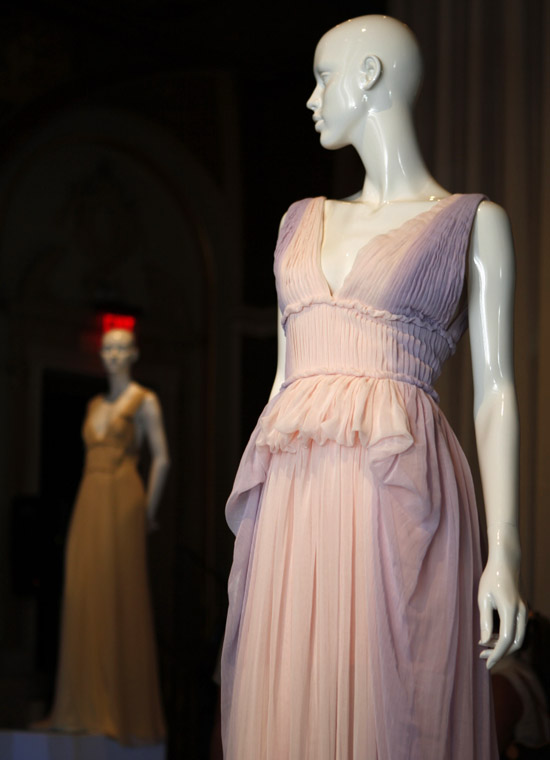 Our photographer, John Lamparski says, "The mood set by the placement of mannequins draped in Hannant's clothes in the Park Plaza ballroom was reminiscent of a Greek temple. Douglas Hannant's spring-summer 2010 collection has a sense of updated conservatism. Whether through the static presentation of his pieces or through the design of the garments, the show exuded a classically defined style… yet the colors and the assemblage of certain pieces demonstrated Douglas Hannant's connection to new ideas within the traditional formula. The colors and construction techniques are perhaps a spin on conservative luxury, but not a twist. Hannant has a very specific uptown New York City market which craves a certain kind of opulence, and he seems to serve them well."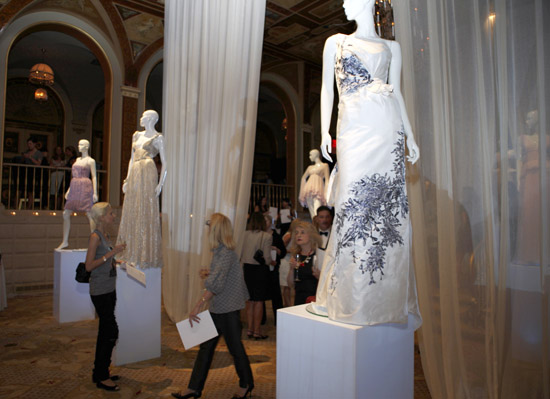 We were also able to catch up with Rosemary Ponzo of Rosemary Ponzo Designs (see Sandy's interview from last season), who noted that "Hannant dresses a sophisticated woman who goes to galas and charity events, and his clothes are very fitting for those occasions."