story by Charles Beckwith
photos by Hendrik Ballhausen
There isn't much to say about Christophe Lemaire's latest line for Lacoste, except that it includes some yellow pieces and there weren't any surprises. Everyone knows Lacoste. It is a classic iconic brand owned by a large corporation. They have a thing that they do, clothes for tanned people who play tennis, and they do it well. Their clothes are usually very well-made, they last a long time, the colors hold against repeated washings longer than one would expect, they're stylish, and the alligator says more than any text label ever could.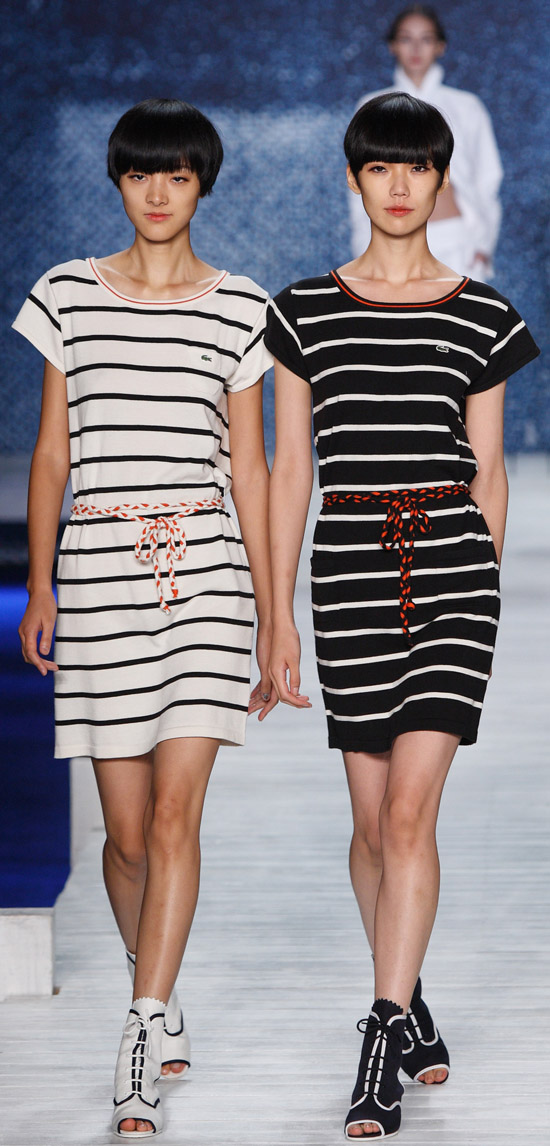 But it isn't much different from last season, or the season before, or the seasons before that. The influence of pocket calculators is palpable.