story by Brandon Ruckdashel
photos by Sandy Ramirez
photo editing by Katie Piper
NoNoo Lyons designers Deborah Lyons and Misha Nonoo's third collection showcases precise tailoring and form-fit elegance. Only 18 pieces out of 25 in the total collection were available for the presentation, but it was enough to get the sense that these two ladies really know what they're doing. Each look had its own unique character, being a part of the whole but a frame of its own at the same time.
The Nonoo Lyons design story in these outerwear looks is most obvious when you examine the front and the back of each garment. They are just as interesting going as they are coming.  The fronts are all a distinct professional image, but then each piece has unique styling in the back as well, achieved through a variety of techniques from draping to seams, folds, and numerous period references in the cuts.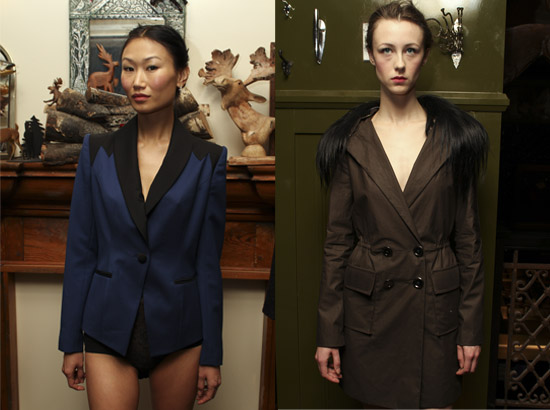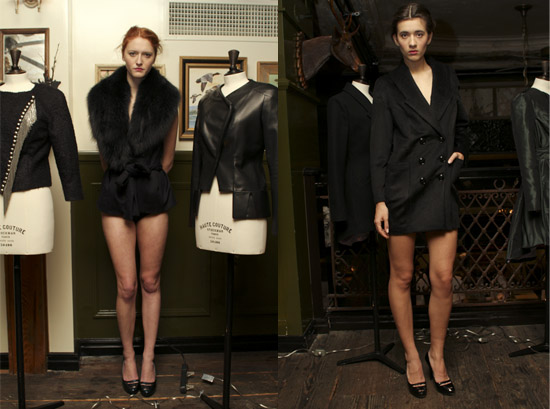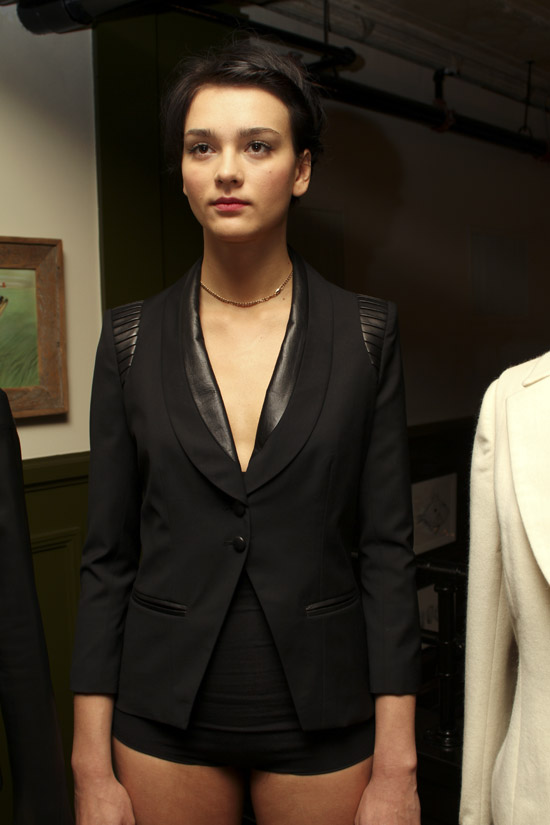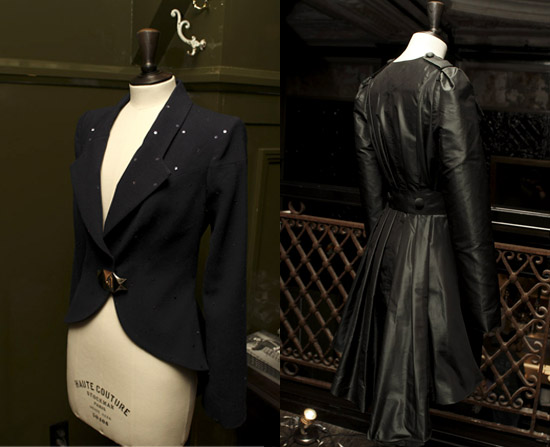 The palette used here focuses mainly on rich blues and black– including a jacket with chain detailing, based on their White Raffia Jacket, which will be brought back by popular demand from last season. This collection includes trench coats, a leather "biker inspired" jacket, dinner jackets, and a beautiful blue tuxedo jacket (my personal favorite piece from the collection). Other creative embellishments include a buckle (made by an atelier in Brooklyn) and a wax cotton parka designed with a removable goat hair collar and hood. Kudos to the designers also on their choice of materials, each garment feels as high-end as it looks.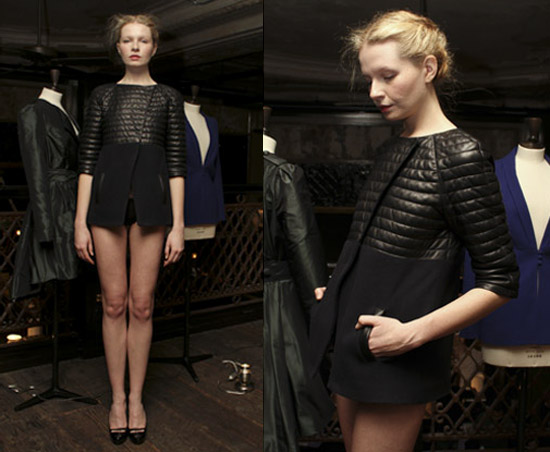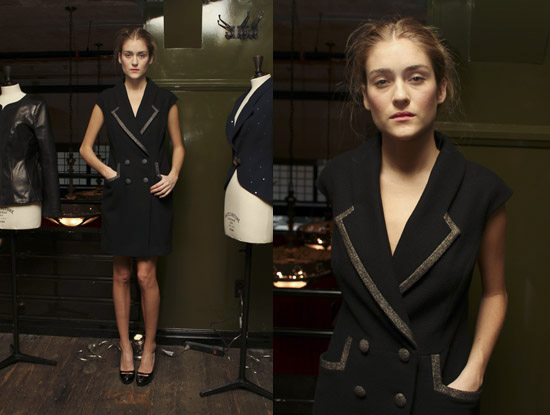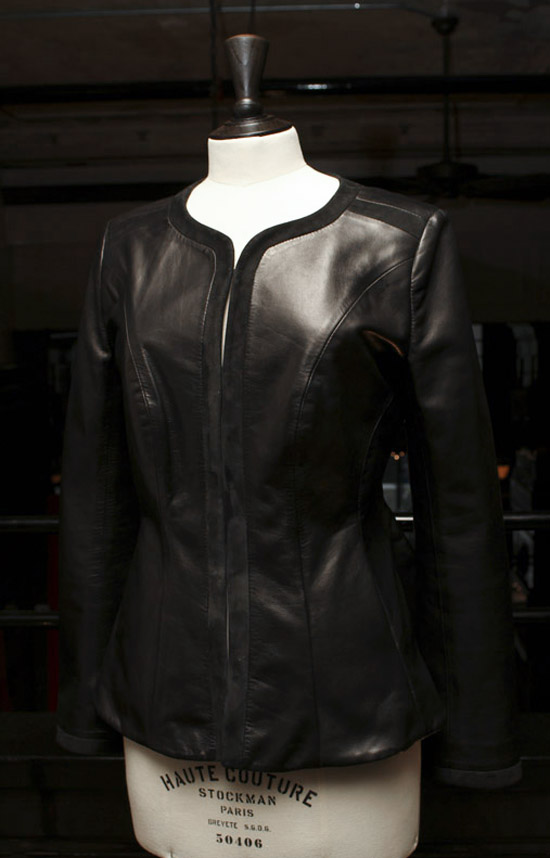 When asked if they had made any changes to this design for the Fall/Winter season the designers responded plainly "no." Where is Nonoo Lyons headed next? The two bubbly designers were each wearing samples of their upcoming dress collection…