story by Alexandra Dawes
photos by Sandy Ramirez
photo editing by Alexandra Dawes
A Detacher's designer Mona Kowalska sent down a romantic representation of Fall 2010 country life for New York Fashion Week.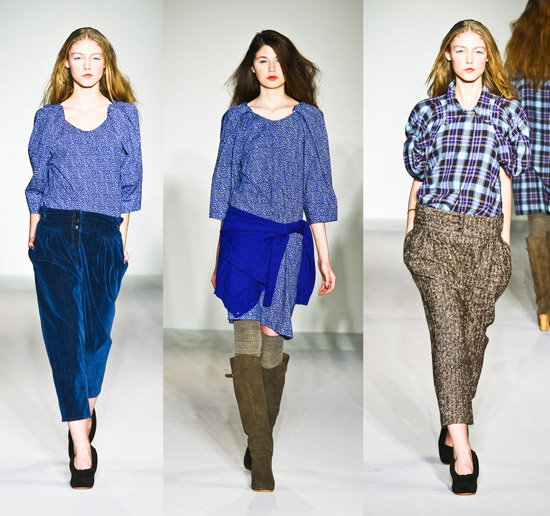 Kowalska's fall collection epitomized determination and sophistication.  With her Peruvian knits, Woolrich wool, and Calico Liberty prints, Kowalska created a line full of delicate slip dresses, boyfriend sweater dresses, long basket-weave wool vests, and voluminous tops.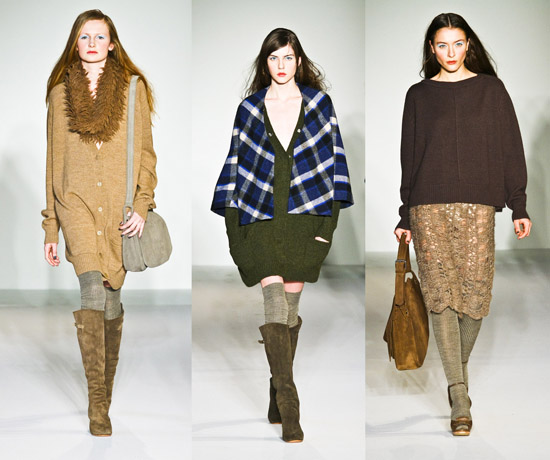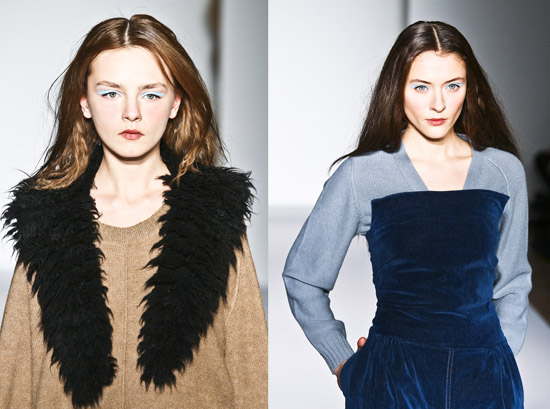 The highlight of the show was the designer's ability to turn underwear as outerwear, as models powered down the runway in navy and cream slip dresses with chunky scarves, or sheer crocheted sweaters paired with pink silk georgette boxer shorts.  With its many enchanting and mystical qualities, A Detacher successfully brought together femininity and class for the younger businesswoman.