story by Joseph Davis and Charles Beckwith
photos by Tal Shpantzer and Charles Beckwith
edited by Alexandra Dawes
For Fall 2010, de Souza took his ideal woman and gave her an other-worldy makeover in a chic Greenwich Village Moroccan restaurant. His models drifted through the space in alien-inspired makeup, making them appear to have landed in New York City for fashion week from points far further and abroad than St. Petersburg and Rio.
Models wore creep factor over-sized black contact lenses, geisha-pale foundation, and chignons that took the extraterrestrial look over the top. With a palette more on the neutral side, de Souza's design statement focus seemed to be on overall form rather than color and details, though the details were there on many garments. Voluminous skirts and dresses took on a saucer-like appearance, while with the exception of a few pieces, the collection had an Elizabethan or Gothic feel, with padded shoulders seeming to reference medieval armor.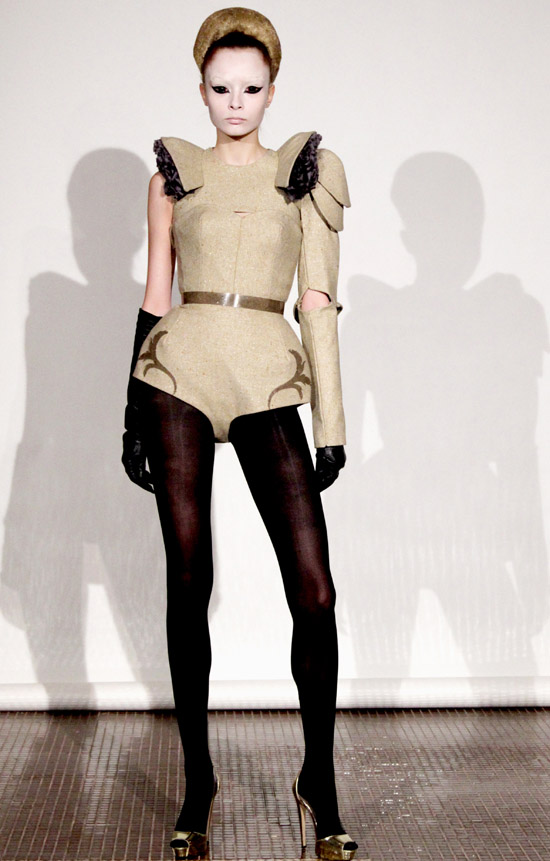 Although Victor de Souza specializes in high-end ready-to-wear goods, we hear he wants to be expanding his business into a luxury gestalt sort of brand with products ranging from fragrances to watches, footwear to home furnishings, and even menswear.
This was definitely a fashion-as-art sort of collection, with sufficient attention to wearability, and he seems to have a lot of buzz around the brand to a point where it might just be sustainable commercially, despite the unorthadoxed presentation style.
Check out the back stage shots in our Gallery section.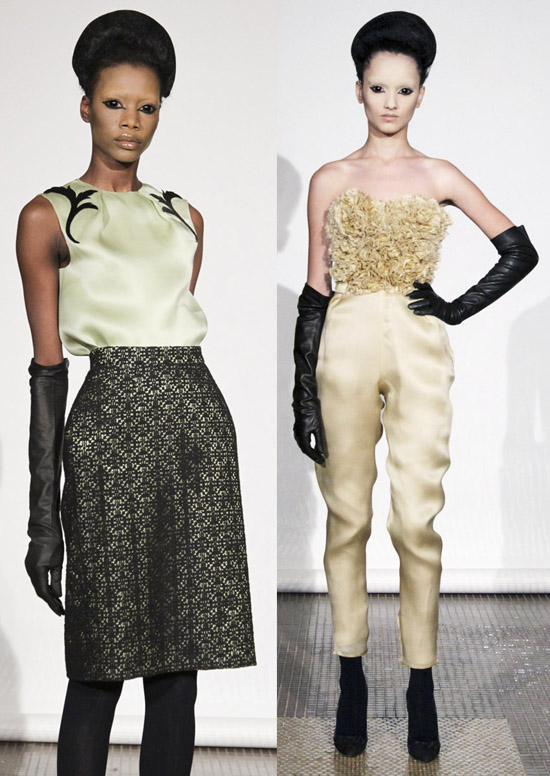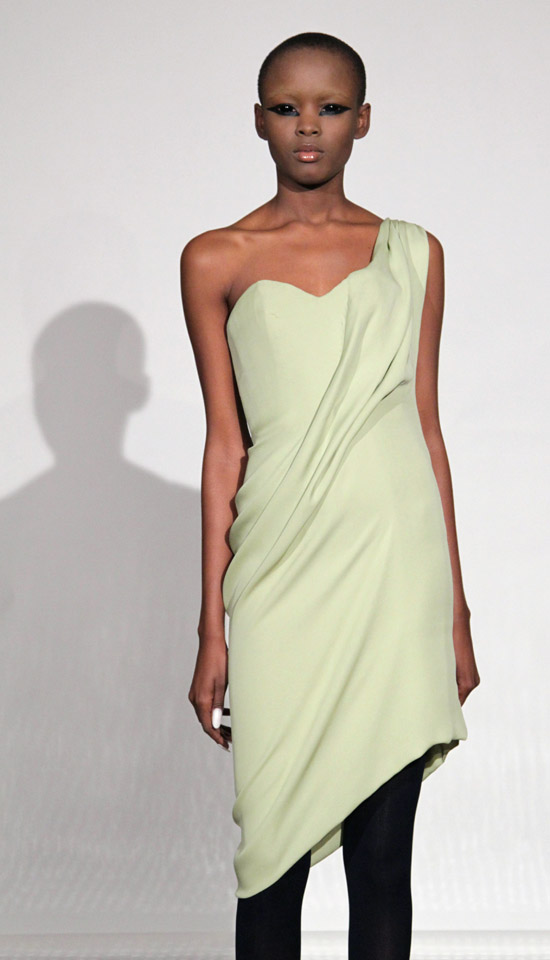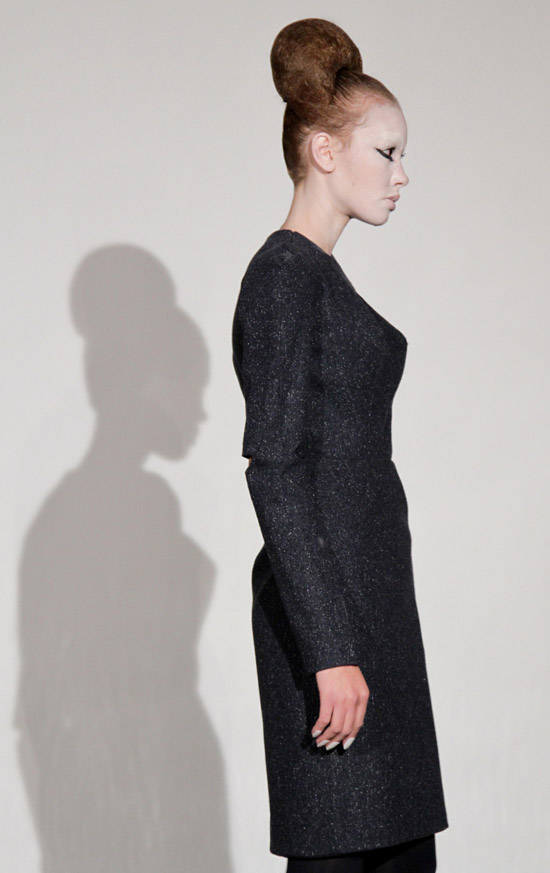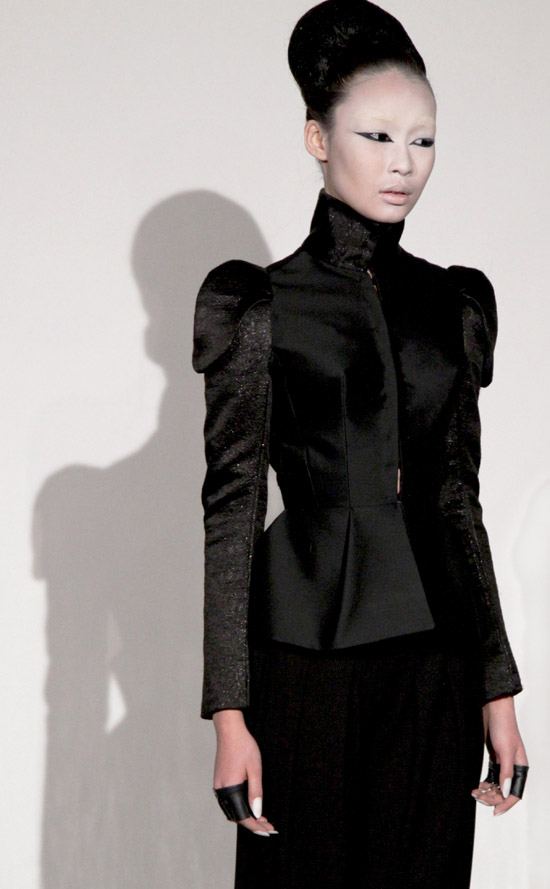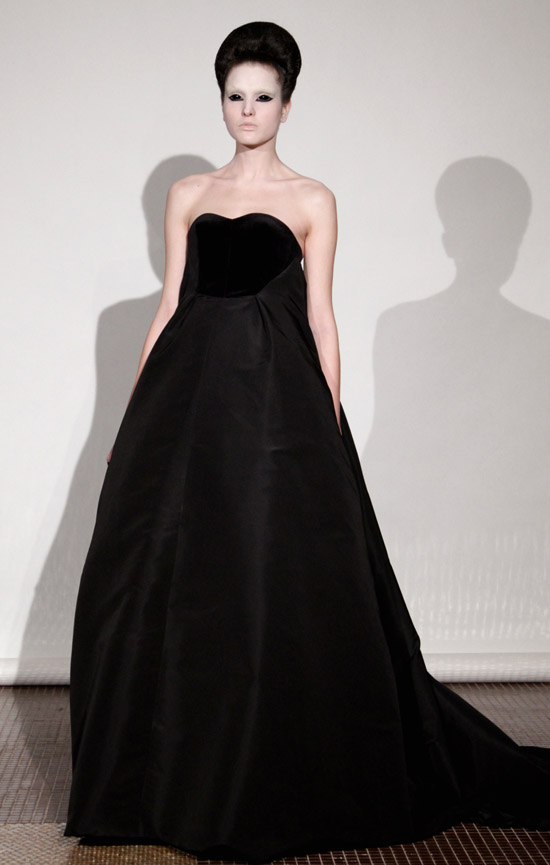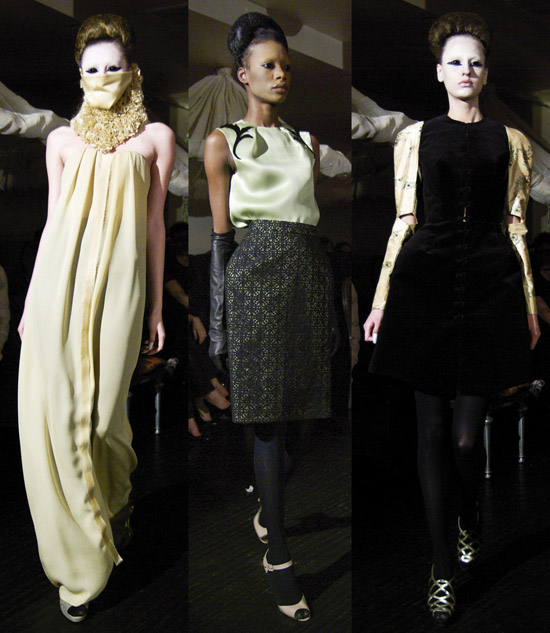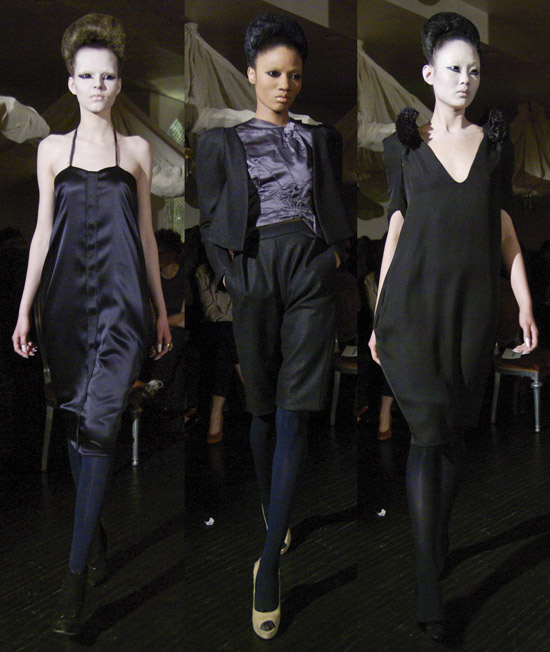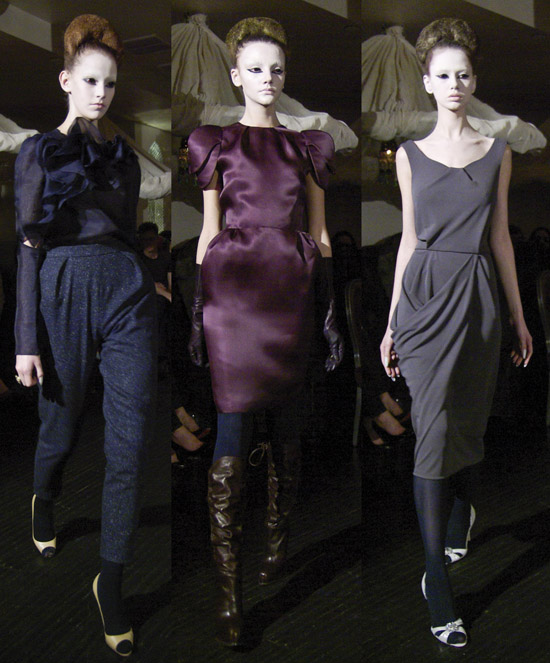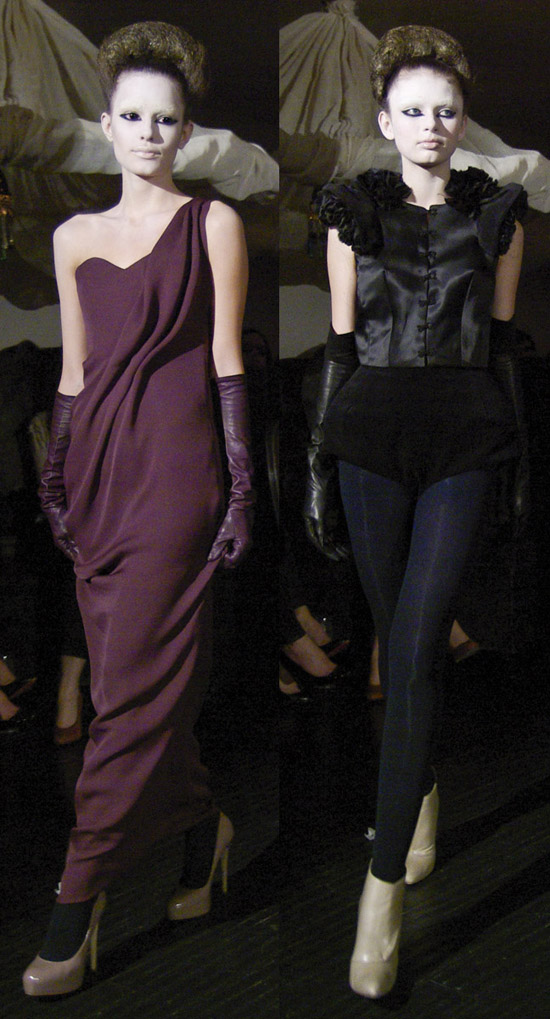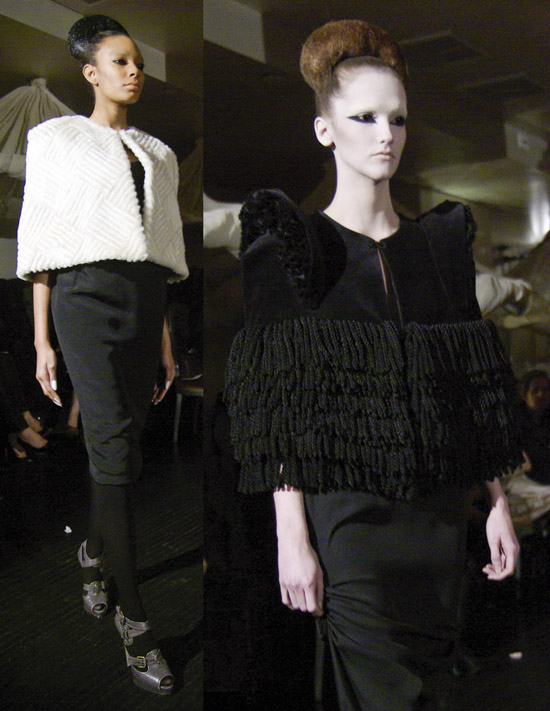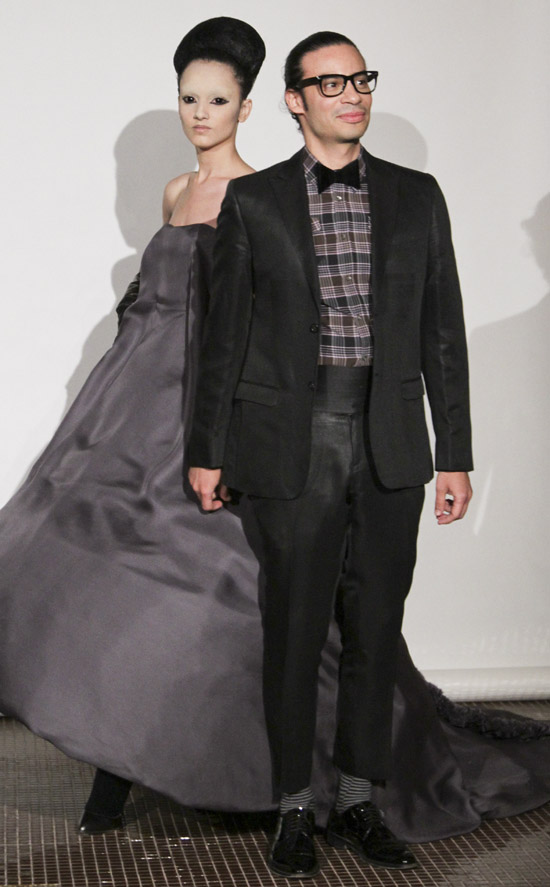 Check out the back stage shots in our Gallery section.