story by Seth Friedermann
photos by Wolfgang Wöhrle and Freda Henry
photo editing by Freda Henry
Caroline Charles is in many ways very much a designer with her roots in the British "mod" movement of the mid 60s . Yet, as Britain has become increasingly culturally diverse, so has Mrs.Charles. Her resulting Fall 2010 collection is a rich tapestry that represents the fashion heritage of many cultures that now call England home.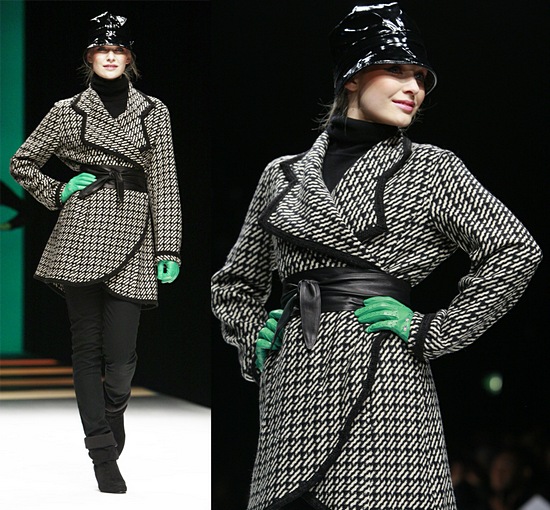 Rich embroidery evokes classic Eastern European costume , dappled multi-colored dresses and jackets bring to mind Bohemian beauties, and rust and brown patchworks remind of African fabrics. Mrs.Charles' eye for phenomenally rich and beautiful fabrics and materials continues of course but her true signatures are in the combinations of elements that create her look. Her additions of design elements or fabrics that create just a hint of extra structure and volume around the shoulders combined with a variety of belted and structured waists artfully creates a lovely silhouette. Add in her love of dashes of pop art colors and leathers with more traditional Anglo fabrics and you arrive at her signature look.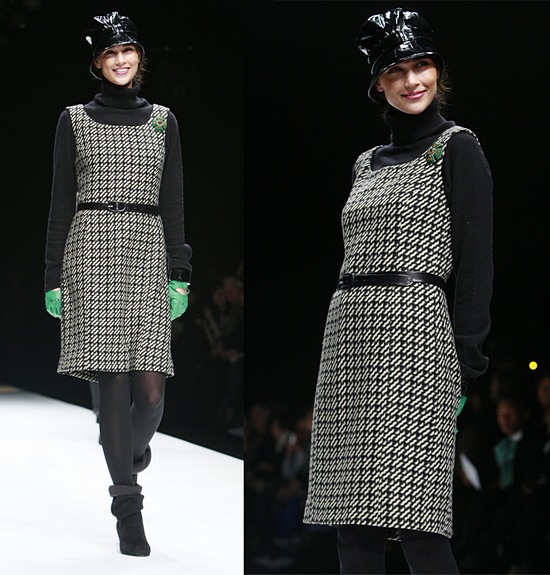 All of her classic signatures were on display in this collection. Wonderful romantic details that evoke images of dynamic, fun women in travel or on the move. Mrs. Charles has always had a great consistency with her collections. She knows who her core customer is… more so she knows what her core customer thinks and feels. Because of this, even though you know what to expect from her catwalk, it's always spirited and enjoyable.