story by Seth Friedermann
photos by Freda Henry
Jean Michel Cazabat is in his shoes. Each of his designs are very strongly a direct representation of what he feels, how he thinks. When we spoke, he told me that his heart and his art is still very much in the 60s, 70s, and 80s.  This shows in his shoes, but interestingly enough his work is not retro. It's bold, sexy impressively sculpted, and  balanced in its adornment and detailing, but it doesn't immediately claim an obvious influence. Mr Cazabat's shoes contain an erotic energy even in his more practical designs.
To meet the designer is to understand where all of the above qualities come from. He is as his shoes are; fun, brash, warm and unique. This season his long standing skills in using adornments and three-dimensional construction to evoke moods and reference iconic figures was in full swing. He used burnished silver coins and accents to call to mind the rough and tumble men of Mexico. And in the same collection he evoked the cosmopolitan streets of London with white piping on boots and booties. You can say that Jean Michel Cazabat is "all over the map" but really he and his shoes are just on a never ending world tour.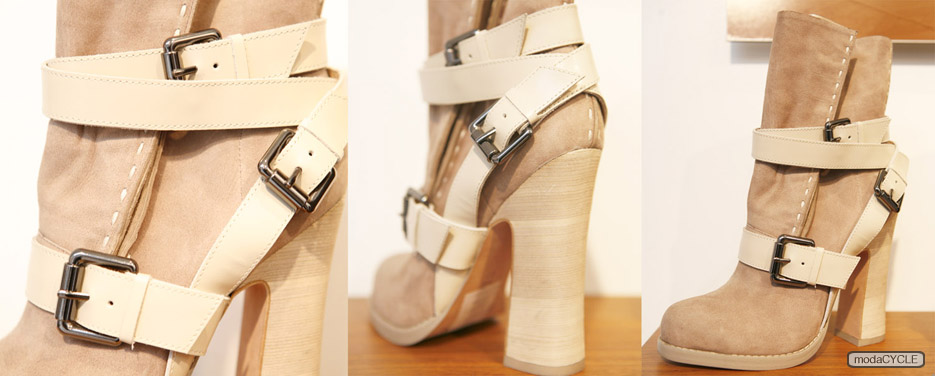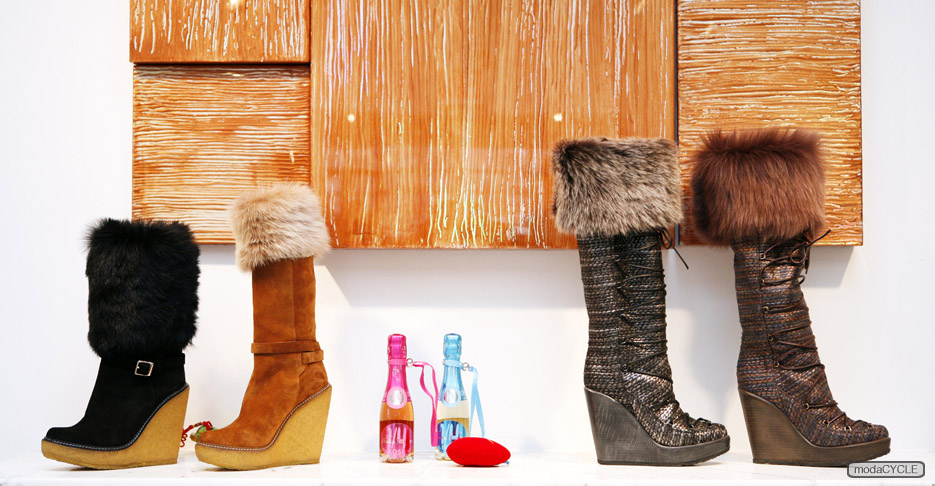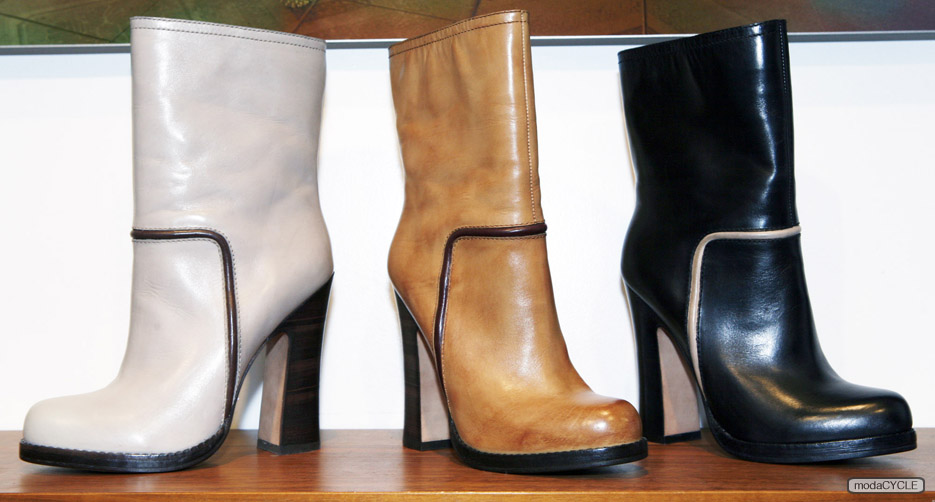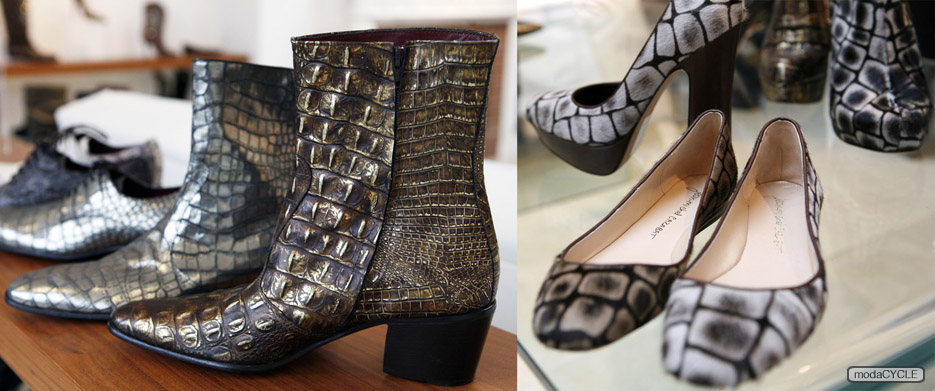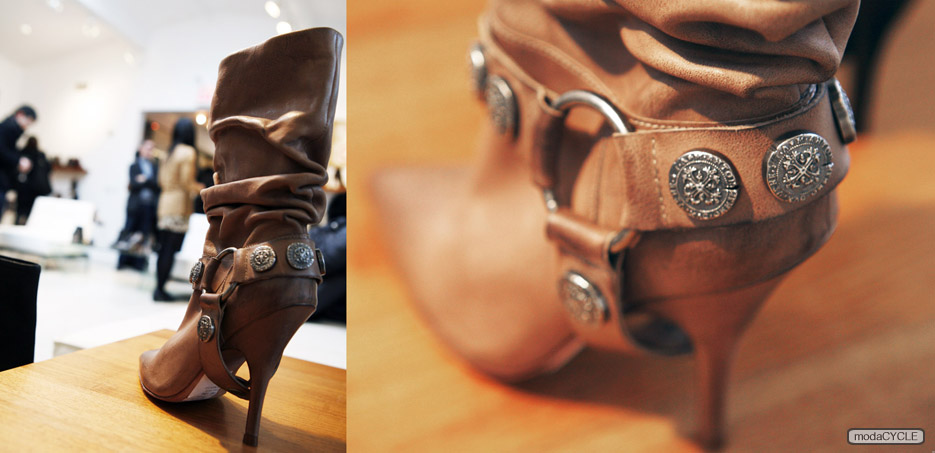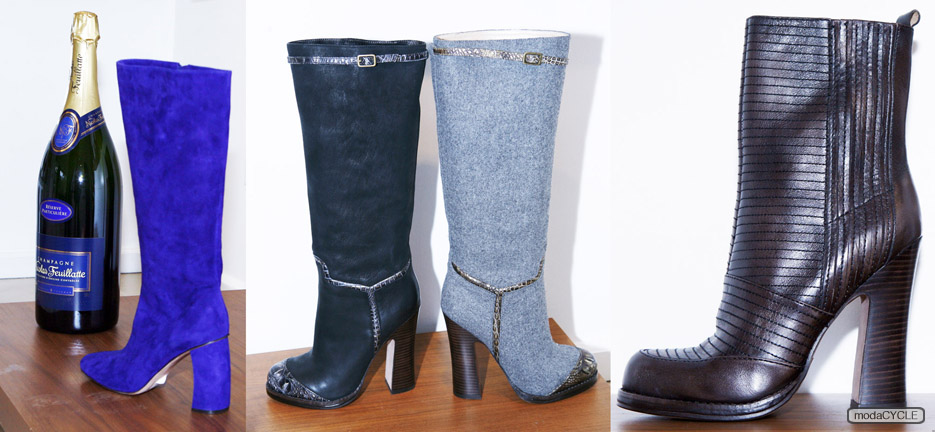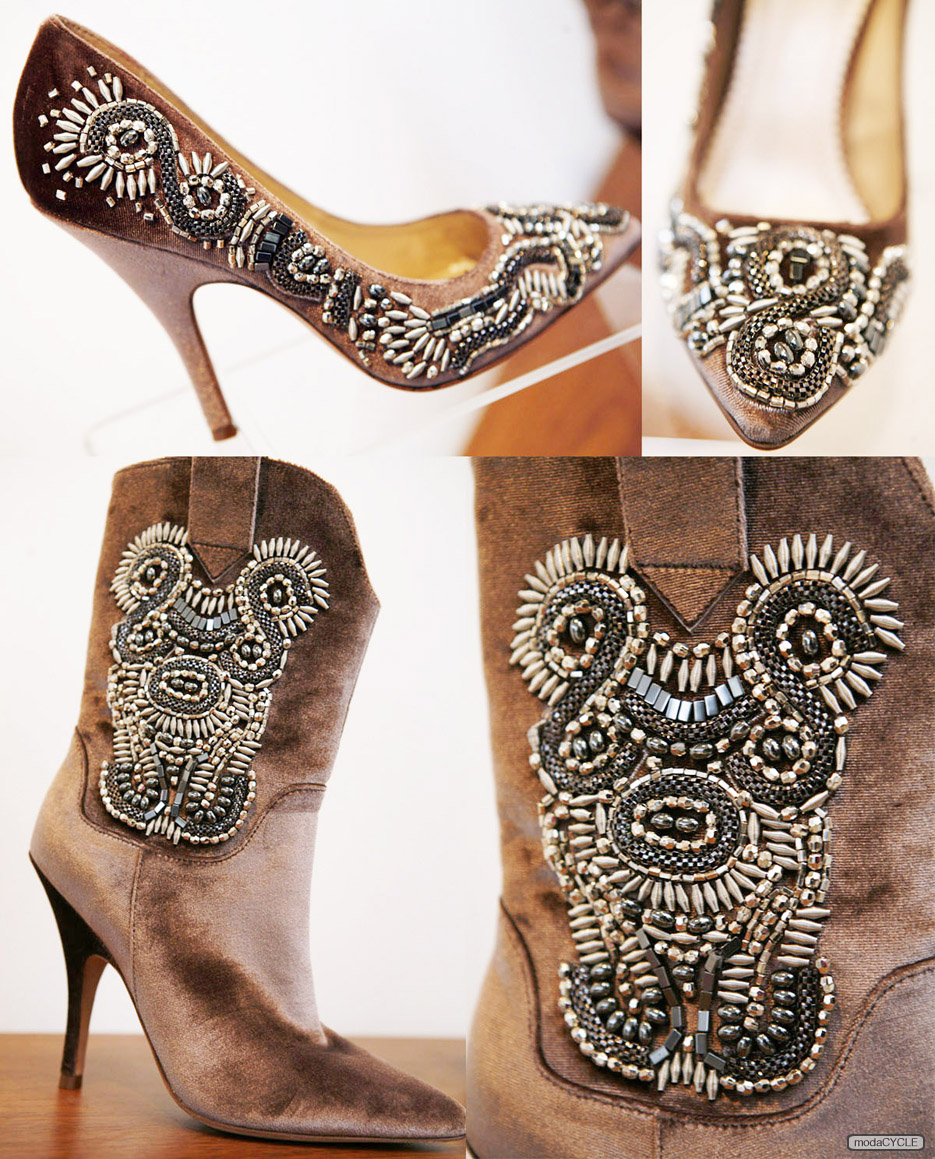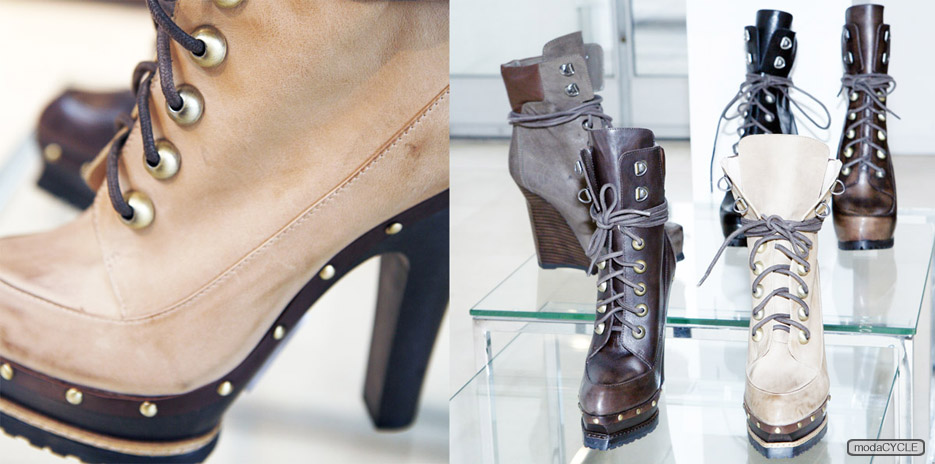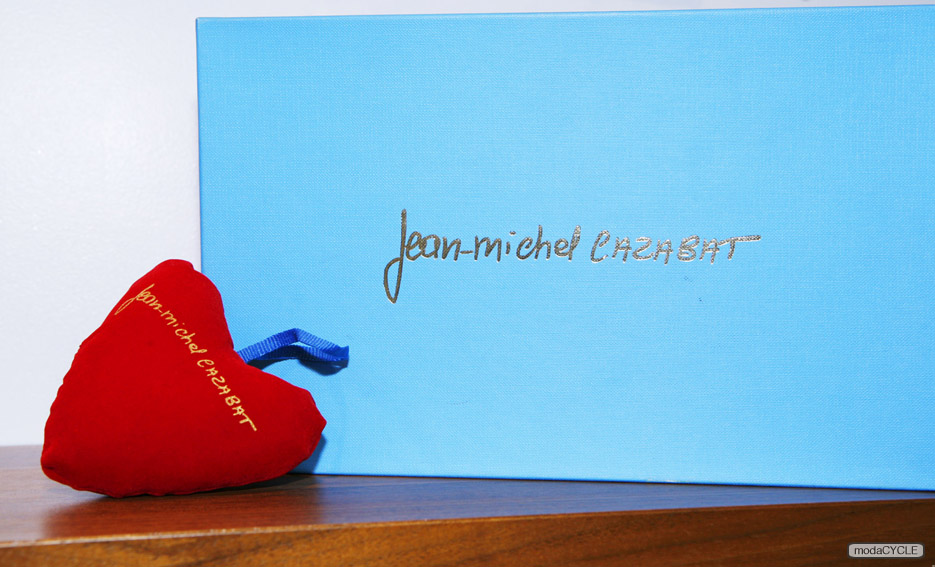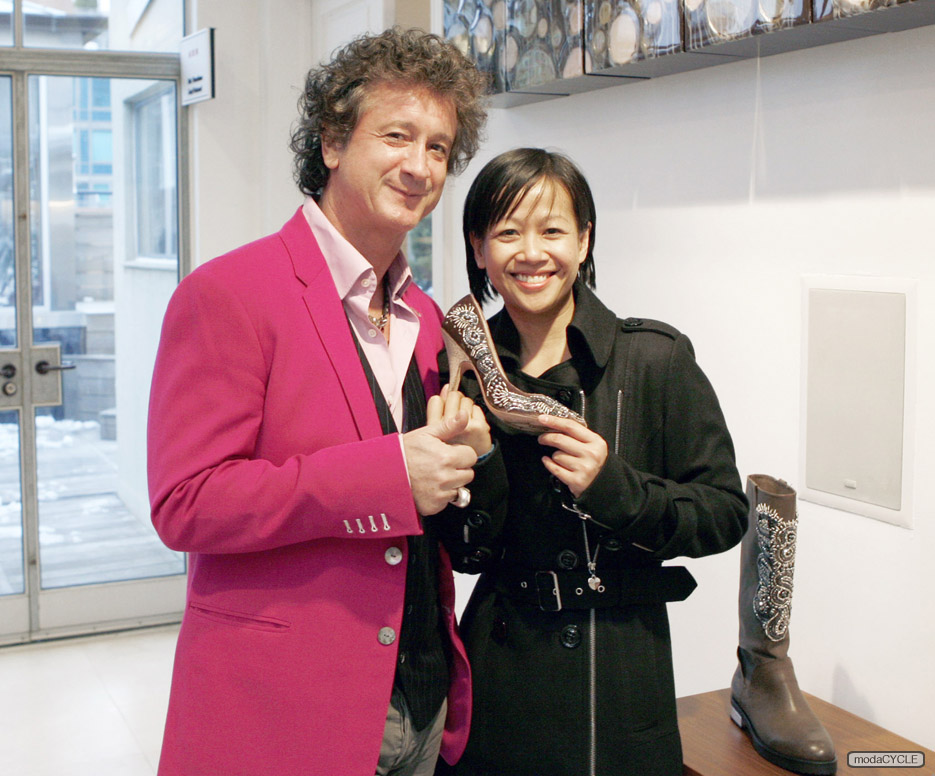 Designer Jean Michel Cazabat poses with modaCYCLE VP Freda Henry and one of his creations.