A couple of neat things to check in the upcoming week.

Earlier this week I discovered El Beit for the first time.  This unassuming little coffee shop on Bedford Avenue in Williamsburg, Brooklyn is a kind of oasis from the rest of the neighborhood and is great when you just want a fantastic cup of coffee and an outdoor garden where time seems to stand still for as long as you need.  The seating is comfortable, the pastries are delightful, the music is always interesting but never intrusive and the staff sure know what they are doing when it comes to brewing fantastic coffee.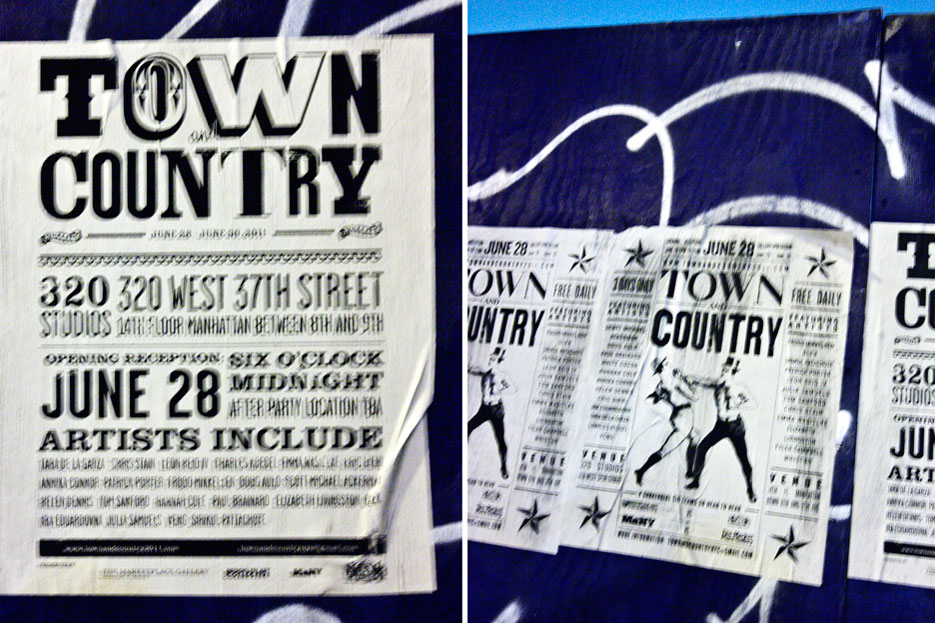 Town & Country
June 28th – June 30th
320 West 37th Street in New York City
Some art events are all over the place, featured in the art sections of magazines and appear on lists of art opening recommendation. This 3-day art show featuring over 20 emerging artists is mostly promoted by beautiful paste up posters, very appropriate for this combination of street artists, urban artists and contemporary artists that in one way or another relate to life in a big city.
As a lot of short span shows, this event promise excitement, lively crowed and over all sense of fun and mystery. Personally, I don't know any of the participating artists, and yet, I'm curious to see the thing as a whole as well as getting exposed to some new art.

One of my favorite books for traveling is
American Gods
by
Neil Gaiman
. It is about immigration in both time and place and the battle between old and new ideas. I was born and raised in Manhattan and now live in Brooklyn. I've never really been an immigrant in place, but I've always felt like one in time and 
American Gods
speaks to me on many levels. What I love the most about Neil Gaimen's characters in American Gods is their ability to be both good and bad while never straying from their core.