story by Boris Marberg and Charles Beckwith
photos by Boris Marberg
A blanched hardwood runway, like a long pier, is lit as if by moonlight, setting off the warm pastel accent garments in Missoni's predominantly sky (comfort) blue Spring/Summer 2010 men's collection.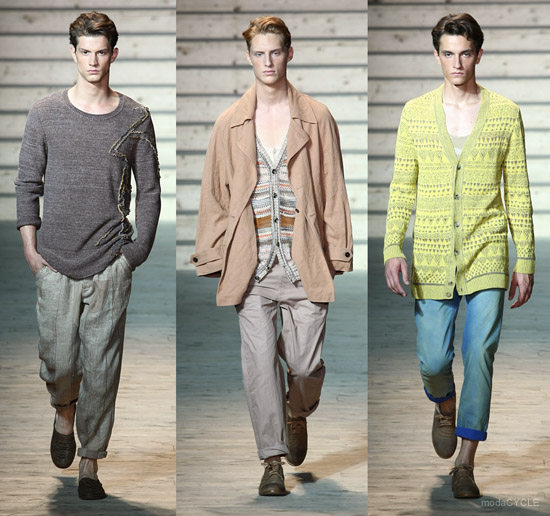 The consistent look is comfort with style, and there is a departure from the Missoni assumed signature of just knitwear, with rugged trousers, crisp shirts, and smart jackets in silk, linnen, herringbone, denim and many other normally unassociated materials.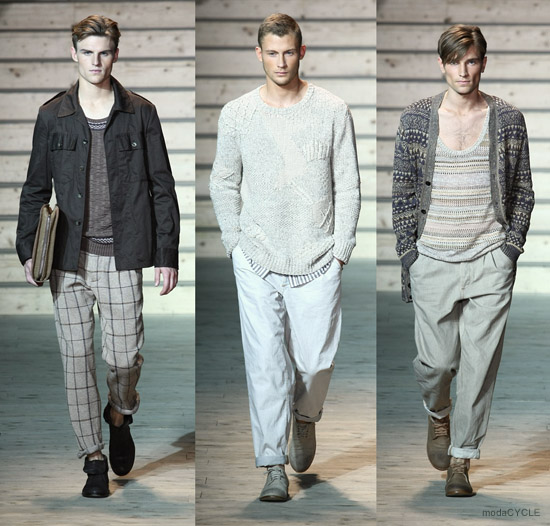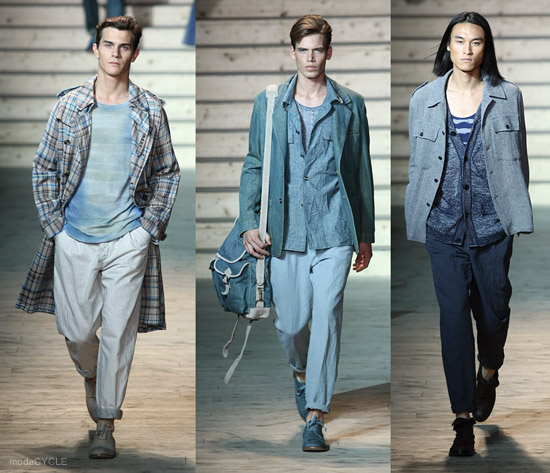 Missoni is outside the box and in the zone this season. These looks are great traveling clothes for sociable people.