reportage by Boris Marberg
photos by Boris Marberg, Alexander Palacios, and Wolfgang Wöhrle
Berlin Fashion Week is only a few seasons old, and the industry there is still finding its global voice and international footing. Each year they seem to get better, but the first day of presentations for the Spring-Summer 2010 collections proved very disheartening for those of us hoping this will be the season where Berlin became relevant in the global fashion scene. The only coherent collection on the Berlin runway for Day One was by GANT, a US sportswear company (see the runway show video on their web site).
Here are some of the thoughts our lead photographer in the tents there has relayed in short text messages, along with images from the shows:
Schumacher, first show, opened and closed by international top model Toni Garrn. Nice bags, interesting shoes, fine fabrics with lots of shimmering metallic, but overall an uninspiring kick-off for the week.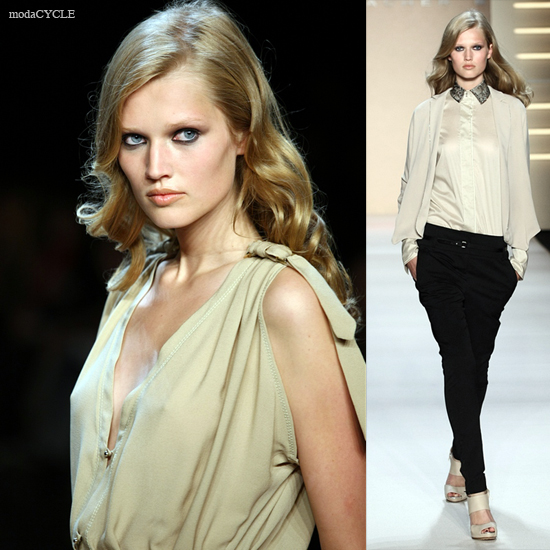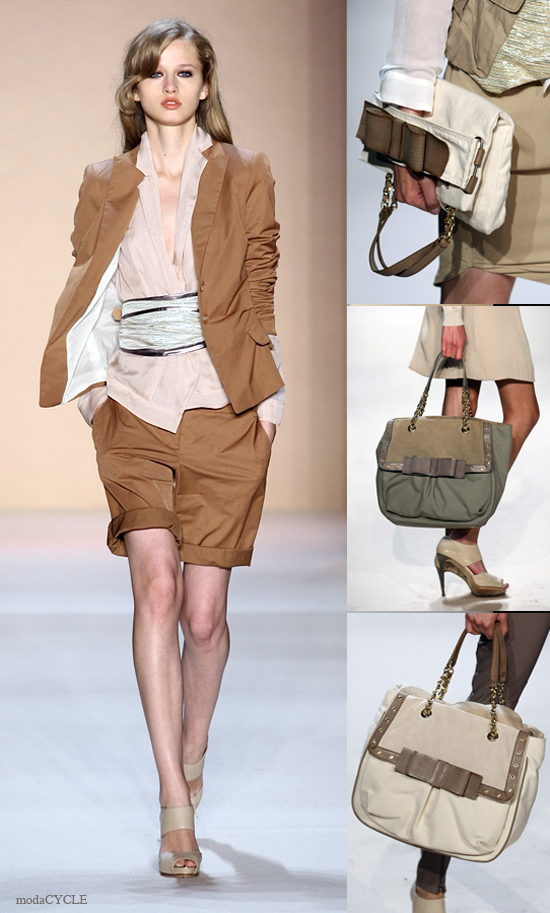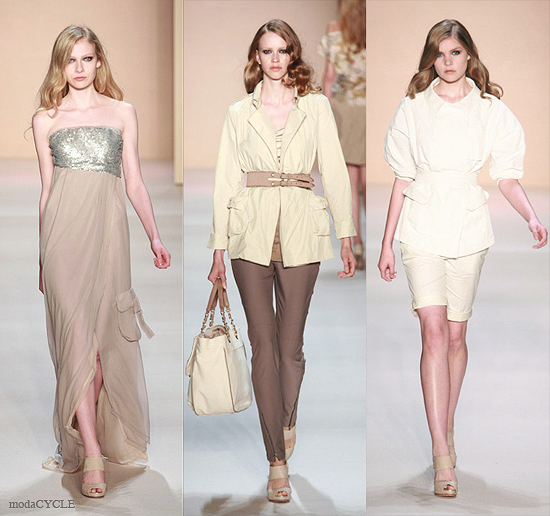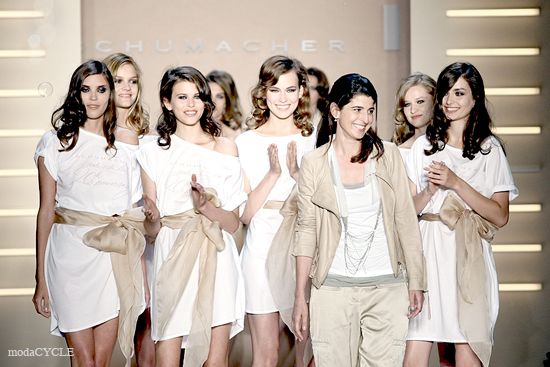 These photos are from backstage at Lac et Mel. Two Germany's Next Top Model (GNTM) contestants walked, Sara Nuru and Lena Gerke. A boring show with screwed up music. More celebrities than buyers. It looks a bit like a Greek goddess style, with raw jewelery, metallic woven fabrics, and not so colorful. Nice hair styling and tall models, but they did not walk very well.