story by Alexander Palacios and Charles Beckwith
photos by Boris Marberg and Alexander Palacios
Michalsky's maverick new spring-summer 2010 collection was presented outside the IMG/Mercedes-Benz venues, in the famous Friedrichstadtpalast theater. Strong looks, very stylish and wearable. Several outfits are a chic blend of fanciful, elegant, and streetwise all at the same time.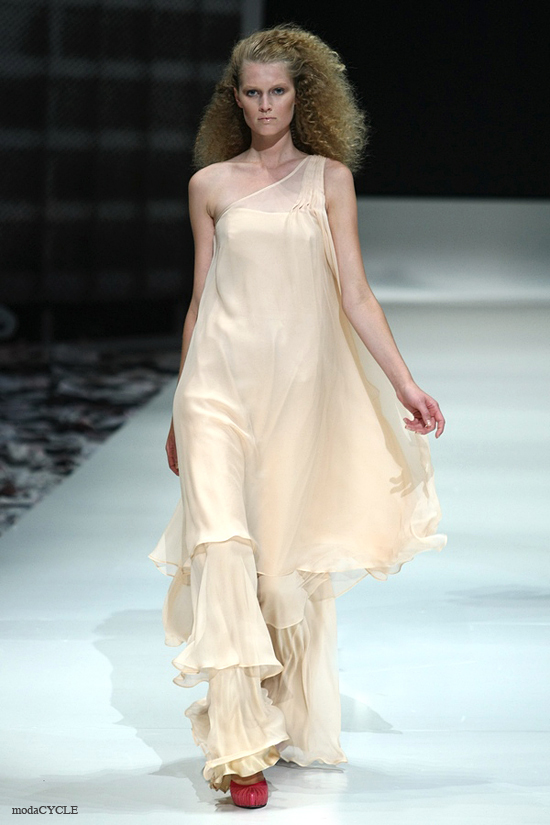 Access was tight, as the theater's preparation areas for the show were unusually small for a runway show of this scale, and the press was frenzied trying to get a picture of rising star German model Toni Garrn. The indoor runway constructed to show background buildings and even a reflecting pool on stage felt a bit like a cell block corridor in a prison because of the long  close straights of the buildings.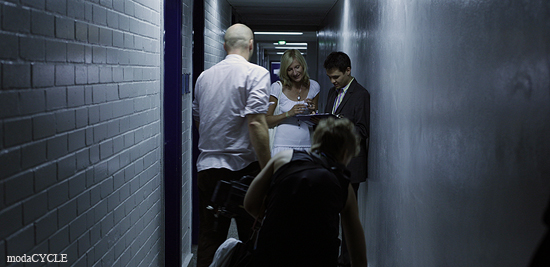 A lot of famous Berlin locals came out for the show and the fabulous afterparty in the, Quatsch Comedy Club. "Quatsch" is a word meaning "verbal nonsense." This is somehow appropriate, as any words one might try to use to describe the beauty of Michalsky's new collection would be insufficient. It seems likely Michael Michalsky is going to get even more design awards for this latest work.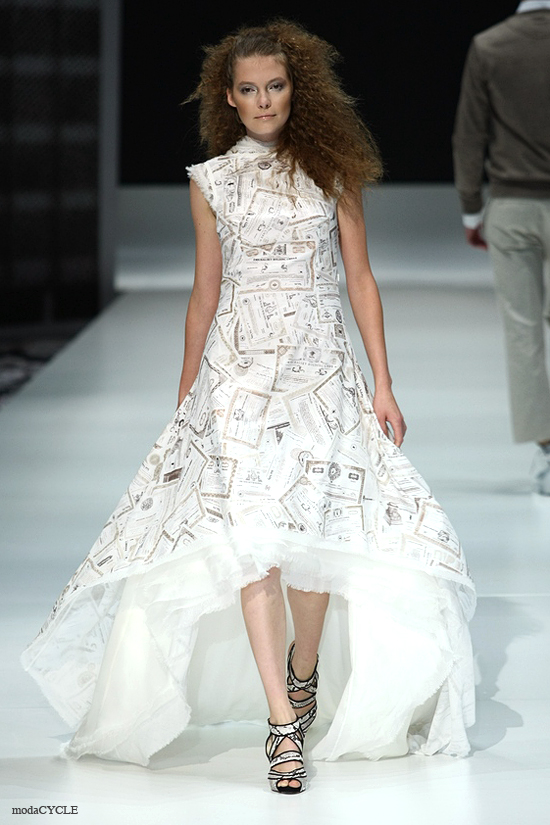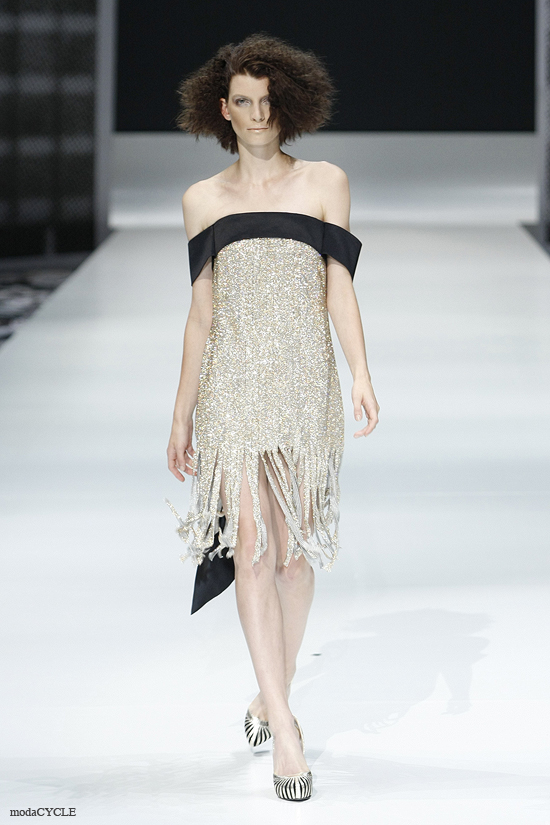 The Michalsky show was intentionally staged outside the IMG/Mercedes-Benz sphere, though the reasons for that break remain unclear. One hint might be the strong sponsorships from BMW, which provided driver service, and MAC which had the cosmetics locked down back stage.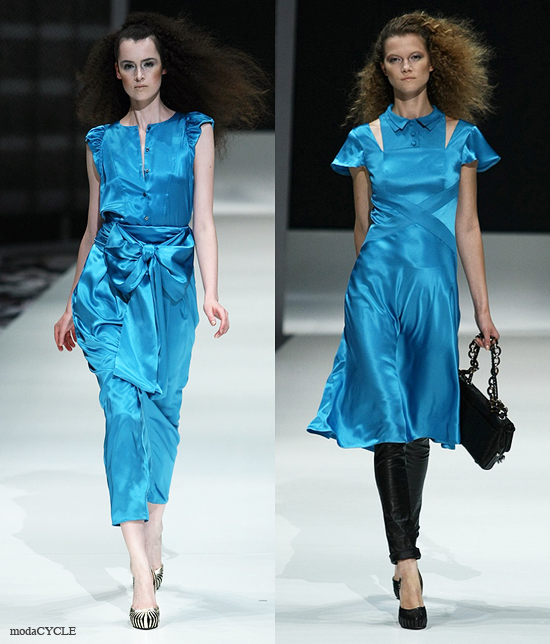 There are a lot of dark pieces for a spring-summer line, but they can be safely assumed to be stylish for summer evenings. Overall, for style and substance, this beats everything else we've seen in Berlin this week. Not unexpected from Berlin's answer to Marc Jacobs.