story by Veronika Gombert
photos by Boris Marberg
Unrath & Strano is internationally renowned for their tailor-made evening gowns with exceptional cuts. The lobby of the Hotel Ellington was transformed into the epitome of luxury for the designer duo Klaus Unrath and Ivan Strano to present their first high-end bridal collection on the second day of Berlin Fashion Week.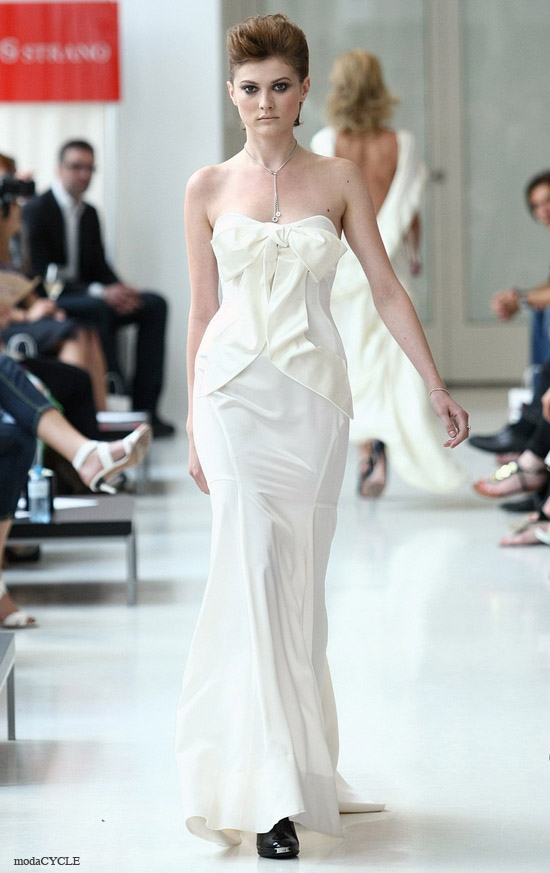 The collection remained in classic ground for its color pallete, with soft creme tones and a gentle shift with the last dresses into light gold and ecru nuances. But, a classical bridal show, it was not. A much more interesting and contemporary interpretation of bridalwear passed down the runway.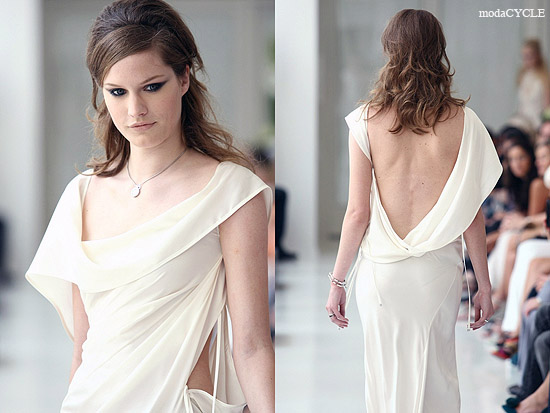 Here we saw dresses with a meticulous attention to detail, which will surely satisfy the demands of even the most exigent customer, looking for not only exclusive cuts and fabrics, but also unique impeccable finishing. Besides the wonderful bustier gowns, and the dresses with Swarovski crystal applications, some garments utilizing leather were quite interesting. Already known for nailing it with their materials in previous non-bridal collections, these men again proved their remarkable skill and creativity.