story by Veronika Gombert
photos by Alexander Palacios and Peter Becher
Frida Weyer presented her first solo collection in the historic Chamäleon Varieté Theater, at the Hackesche Höfe, during the second day of Berlin Fashion Week. The former ballroom from the golden age of art nouveau, with its striking 1920's charm, was a perfect stage for the dramatic new collection. The show was a history lesson packed into sweet girlish dresses, with its strong references to the diva looks of the 1920's and 50's. Weyer has immediately found her niche, with this high-end line of extravagant gowns. Showing this remarkably coherent first collection, one wonders what the young designer could accomplish with an established house behind her.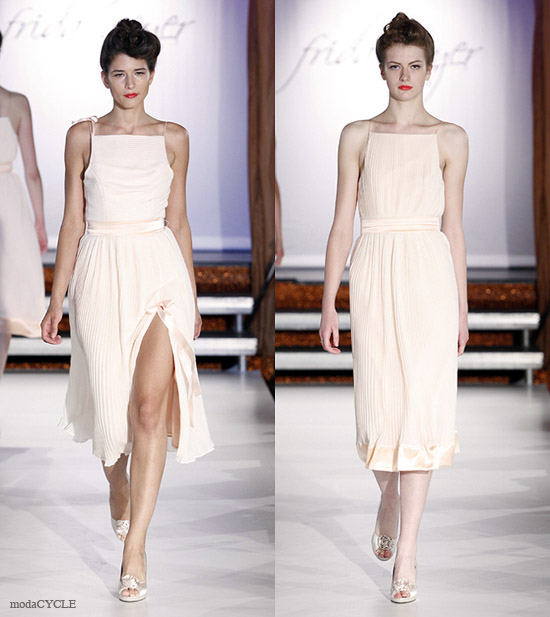 In the garments themselves, mysterious romanticism meets confident elegance in rose and powder tones. Combined with the light materials silk and georgette, perhaps a bit too insipid, not enough spice to say she truly nailed it on her first try, but basically the parts fit the concept, which is something of rare consequence from a first timer in itself.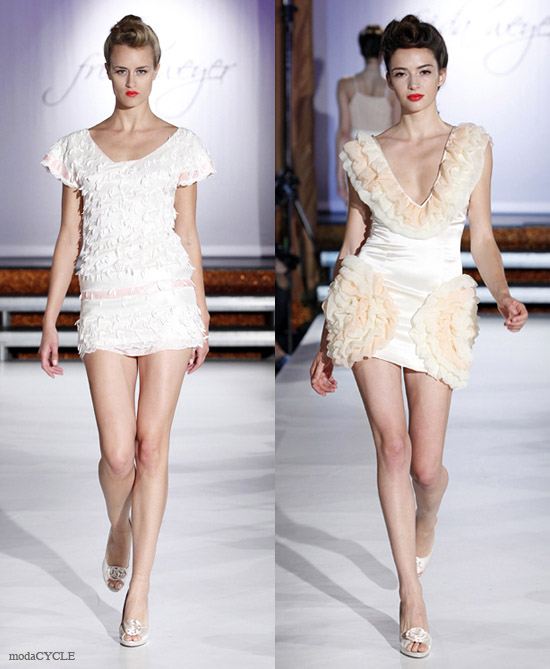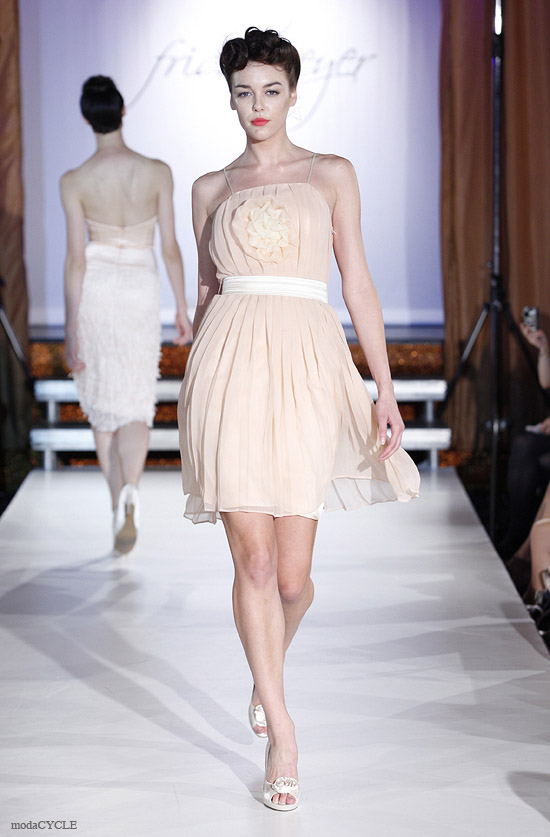 Light blue dresses followed. Subtle applications provided the appropriate diva look to the dresses, but in a few cases the flowers and ruffles took over and and turned into girlish decorations. Nothing negative, and in principle this is the designer's stated philosophy played out in fabric. Like Frida Weyer expressed herself, "the world has become so fast and hard, real women should have the feeling that they can be soft, which has nothing to do with weakness, quite the contrary!" In the end it is then a question of taste, if a woman wants to accentuate her power by the sweet lightness of maidenly elegance.