story by Charles Beckwith
photos by Boris Marberg
Ok, not really porn per se, but these images will definitely stimulate desire in many women. Maybe a few men as well. Here are some of the footwear looks from Berlin Fashion Week and the Spring-Summer 2010 Collections.
We gave Black Coffee a hard time in our previous article about the disappointing first day of Berlin Fashion Week, but they did have some interesting footwear. Not actually a German brand, being from South Africa, but they showed in Berlin for the Spring-Summer 2010 season. Many designers are finding Berlin shows to be a cost-effective way for localized brands to edge into the broader international marketplace.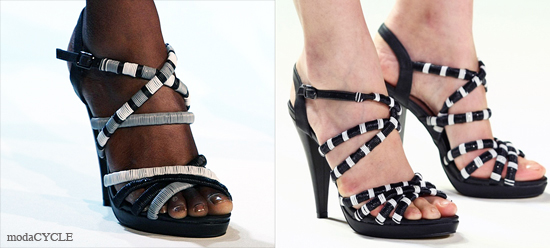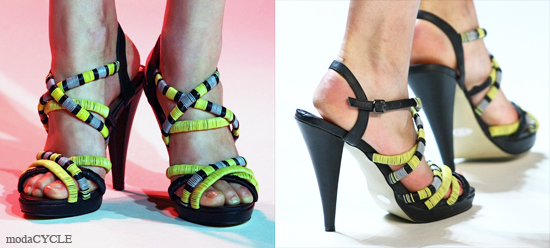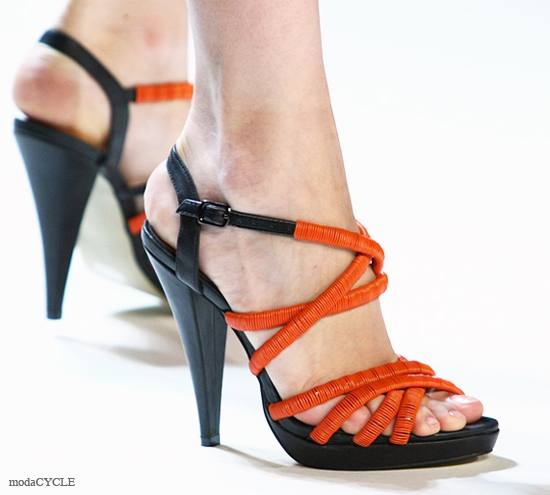 Also reported as a disappointing overall show, Patrick Mohr's bright spot was definitely the shoes.