story by Freda Henry
photos by Boris Marberg
The John Varvatos Spring-Summer 2010 Collection was a series of clean cut, soft garments, and silky looks in black, red, silver, grey-blue, and yellow. Refined fits were on display, especially in the classically-inspired coats and jackets. The addition of light scarves and shades to several looks projected a "too cool" vibe. Wearing looks from this line will surely boost the appearance of confidence for young businessmen on the move.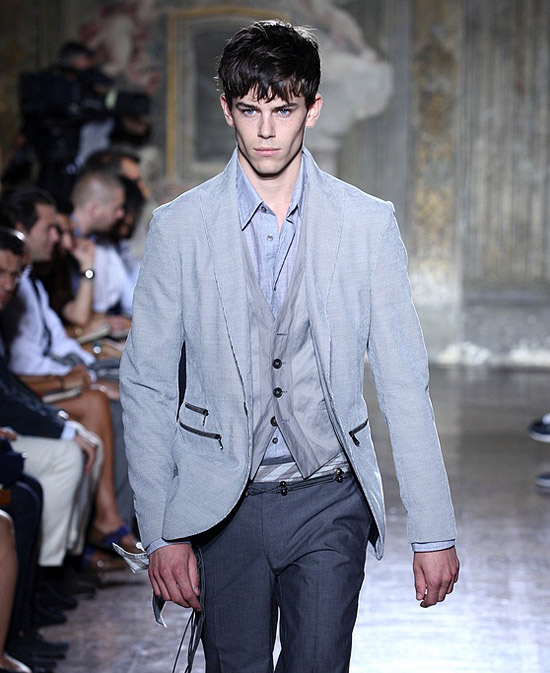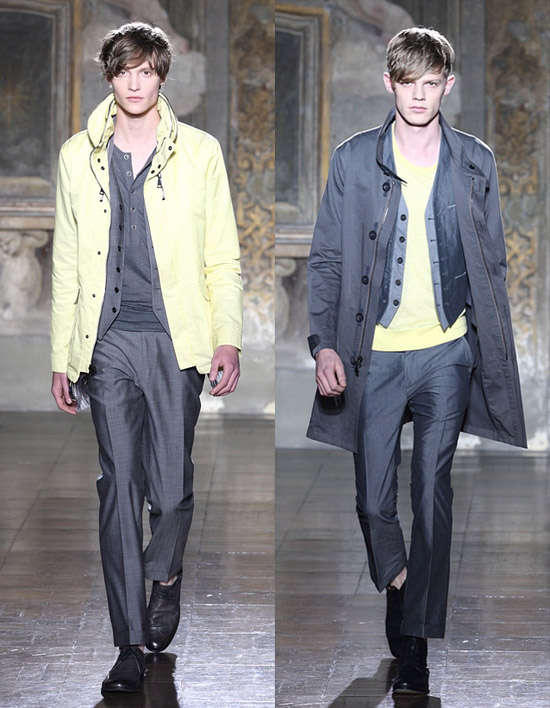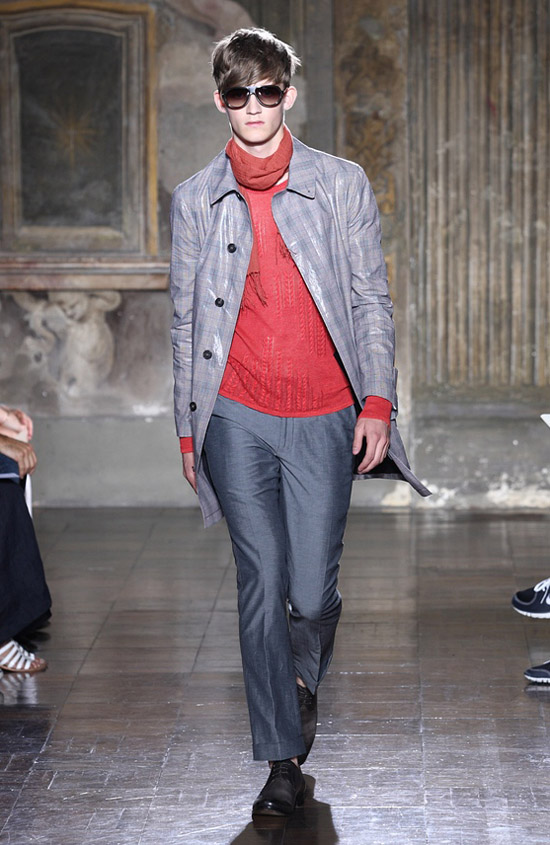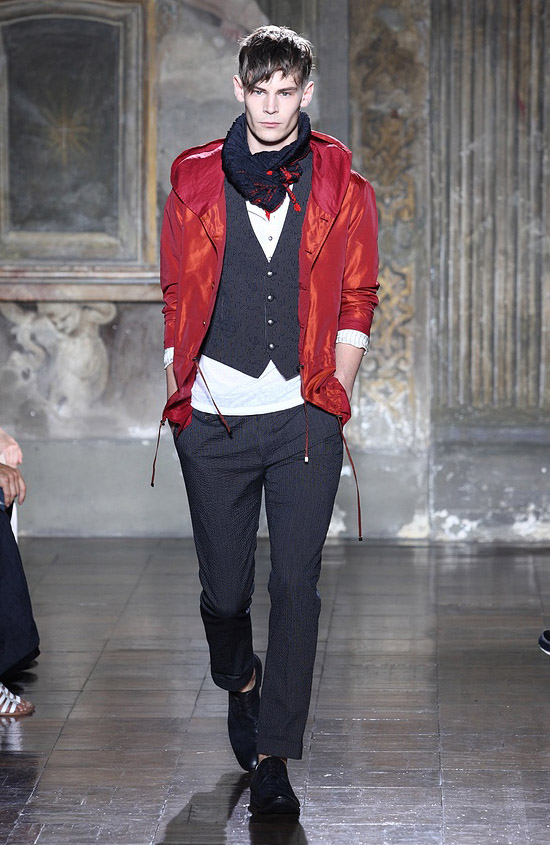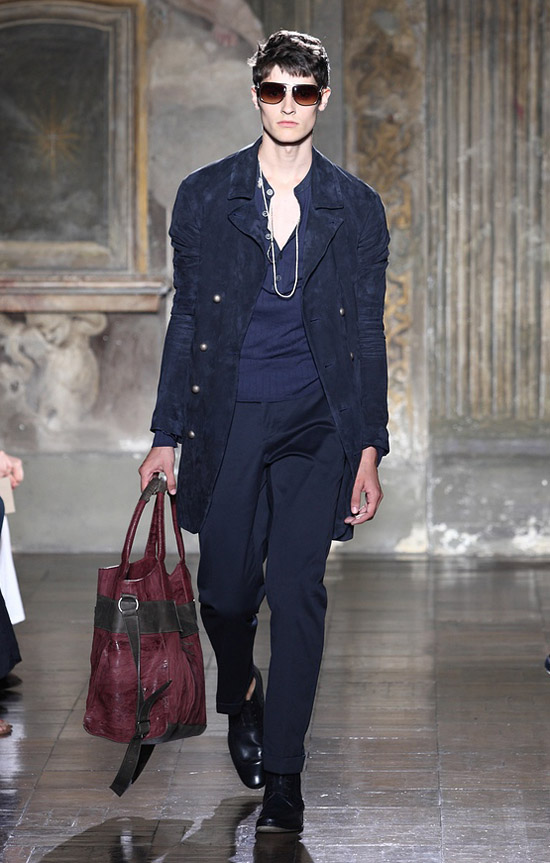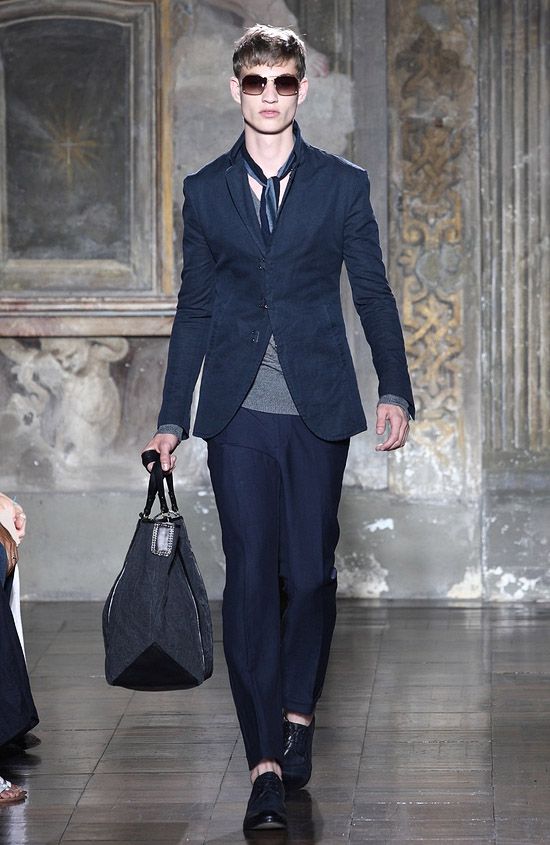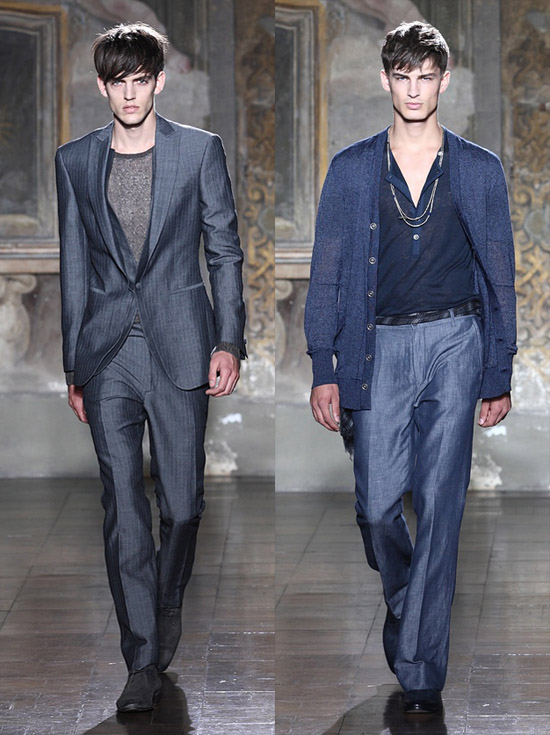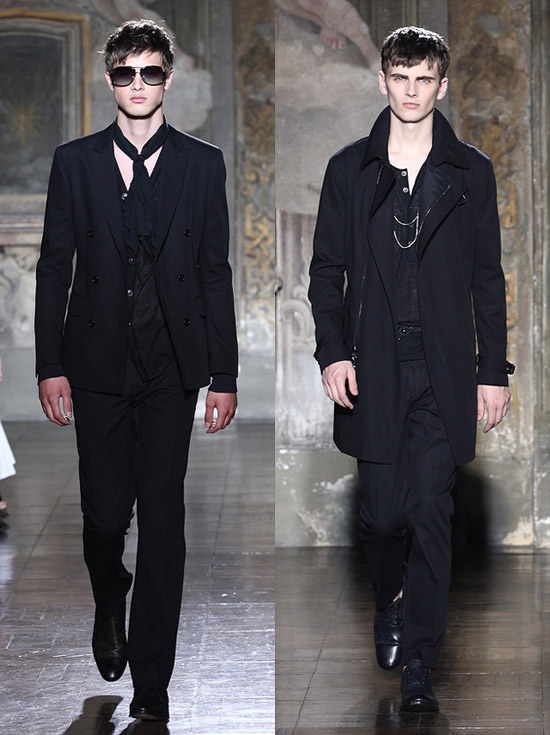 (Continued Next Page)