story by Stephanie Madrid
photos by Freda Henry
The Jillian Lewis Spring-Summer 2010 collection, presented at New York Fashion Week, introduced one to a garment story about an aggressive girl with edgy flair, but one who still holds on to her soft, sensitive femininity.
Models presented the garments on a rotating platform.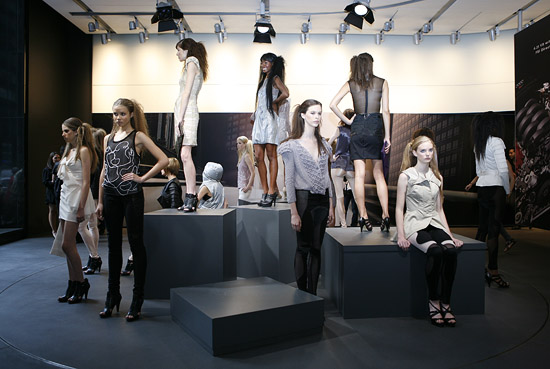 Transparent cutout tights were one of the most frequent pieces seen, complementing Jillian's beautifully detailed outerwear pieces.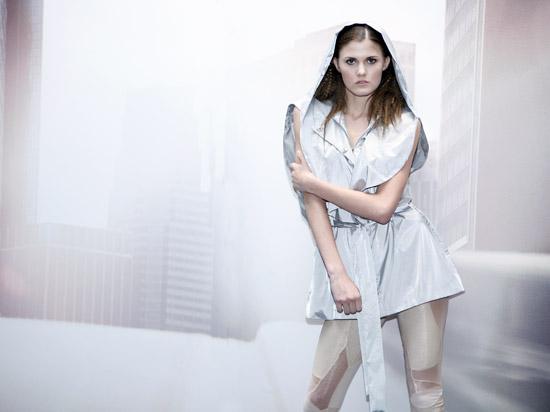 Crimped hair makes a powerful comeback in Lewis's collection. Nicolas Pagno, for United Professionals, is responsible for this stunning 1980's revival, matched with an organic "fresh face" makeup look provided by The Christopher Drummond Beauty team.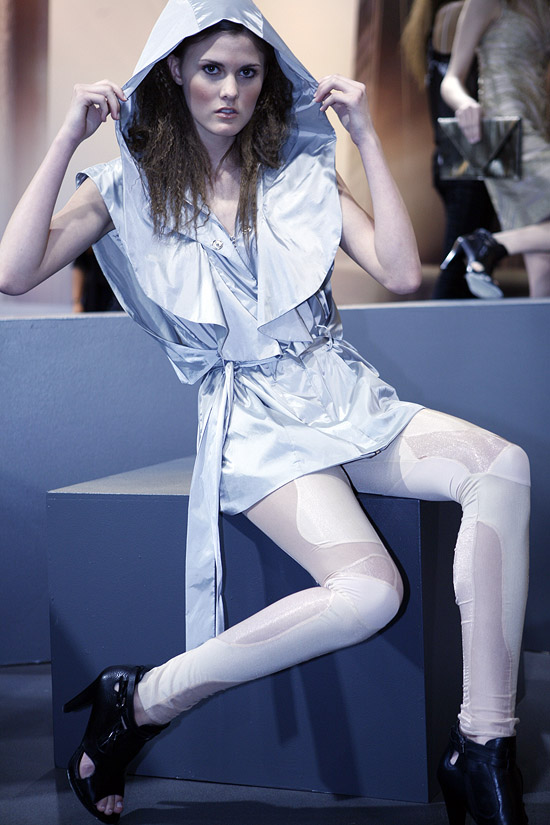 The tights did not conform to one color. Jillian also played around with combining the different cutouts with the other colors offered in her palette for the collection.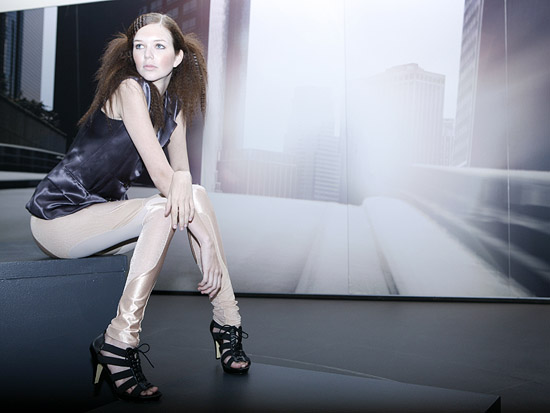 Although she knows how to give the modern woman an edge, Lewis also has a keen ability to know how to bring out a woman's femininity through the rough façade. Her incorporation of large delicate ruffles in outerwear and dresses contributes to the sweet sensibility of the collection.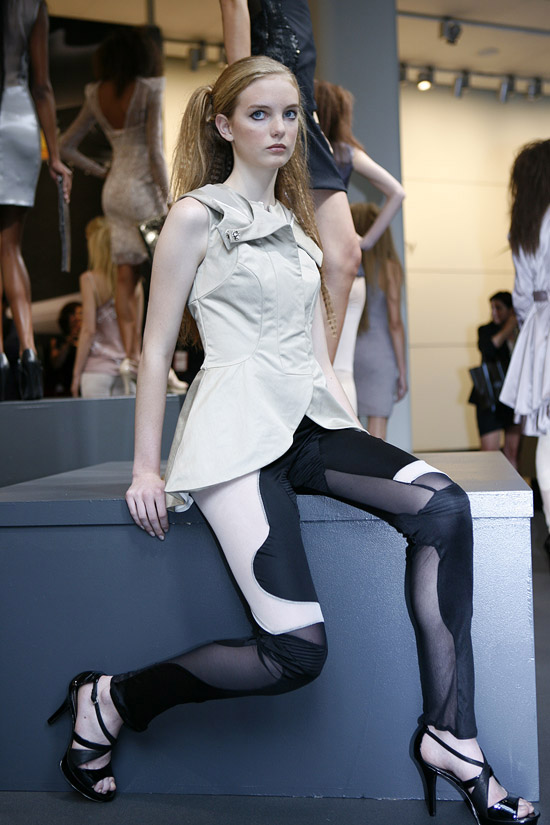 Here are detailed shots of the transparent fabric used in most of the garments.  The kniting seemed to spell the word "amoure" on the back, which was an elegant touch to the piece.

The edginess of the collection is diminished through the intricate details of knitwork, and ruffles, which again soften this sassy girl.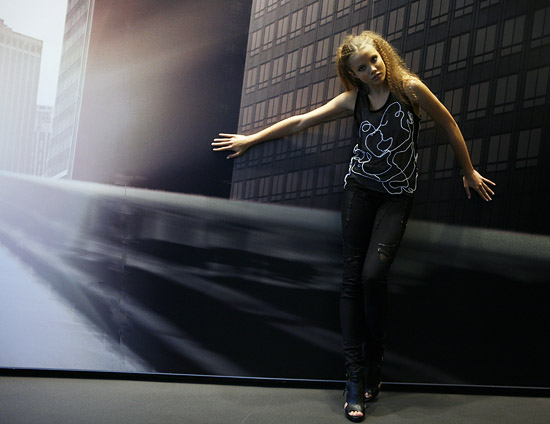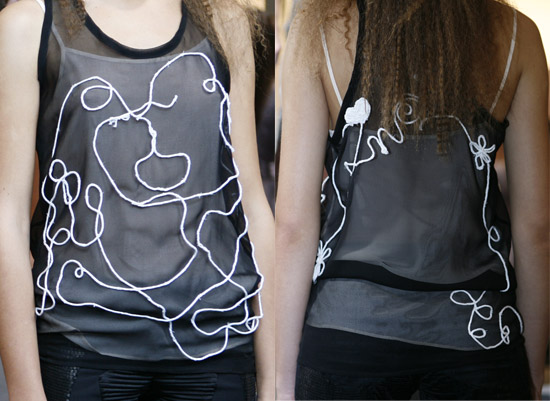 Happily present at the presentation were Jillian Lewis's crowd of eager international sponsors: Beirn Bags, Unite Professional Salon System, Cellufun, the host of the venue, and Audi among others.