story by Stephanie Madrid
photos by Sandy Ramirez
For Mercedes-Benz Fashion Week here in New York, Michael Angel is making sure there is fun to be had for Spring 2010. He continues to bring color to the runway like no one else, with digitally designed prints in youthful silhouettes.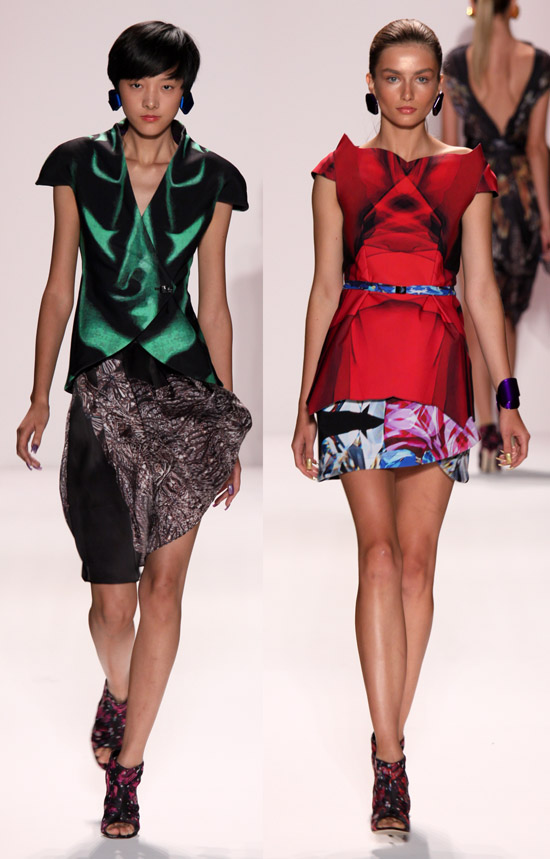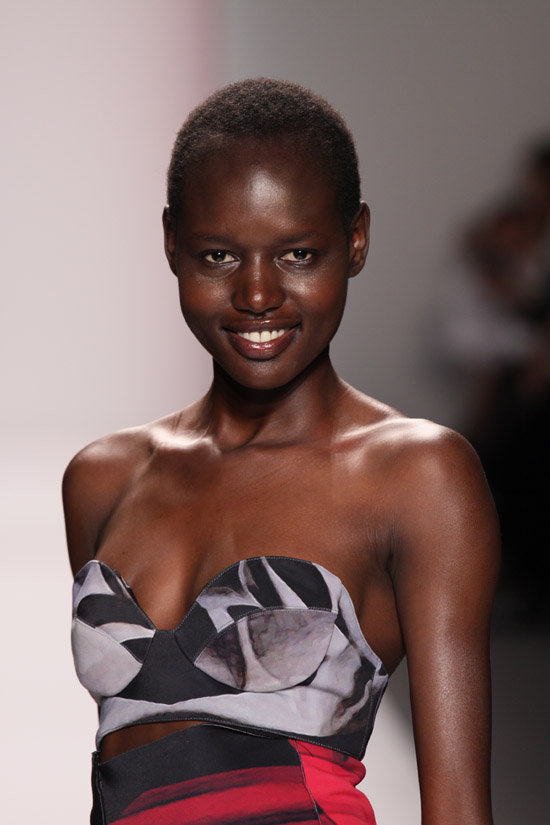 Michael has been working with both his digital art and his manual art for the past five years.   The structured silhouettes inspired by influential women of the 1920s. The collection exhibits a playful yet sexy modern vibe with precious prints that make a woman feel like a treasured gem.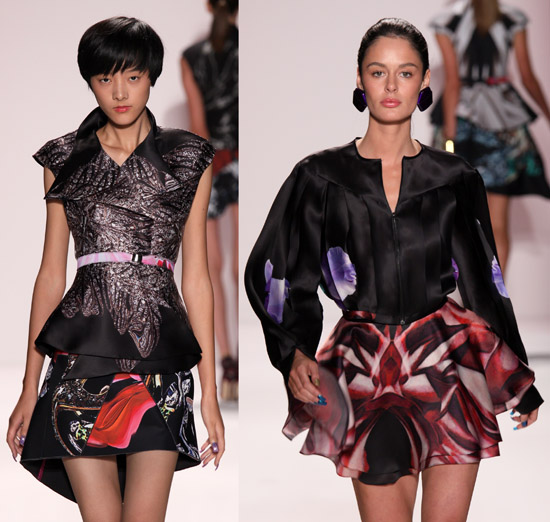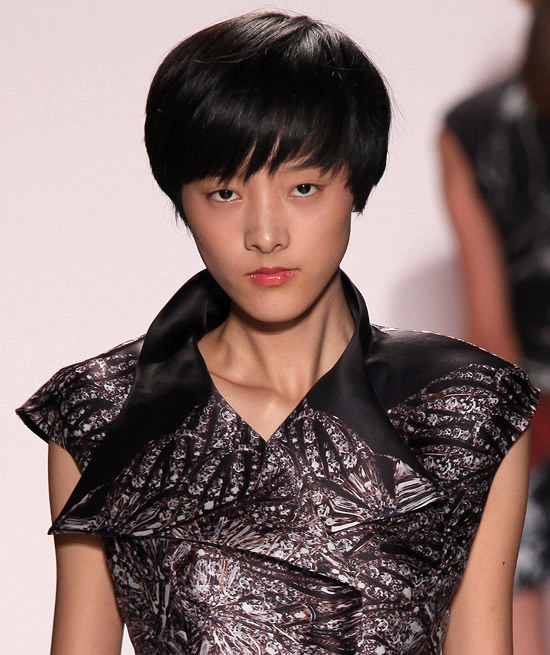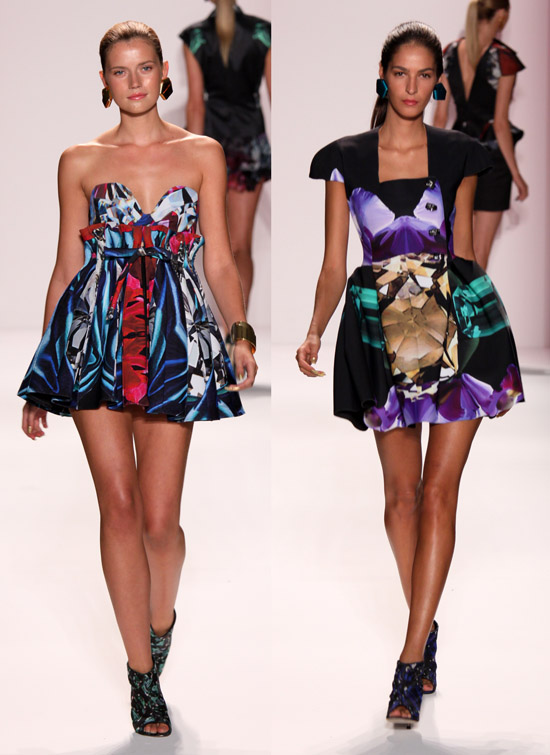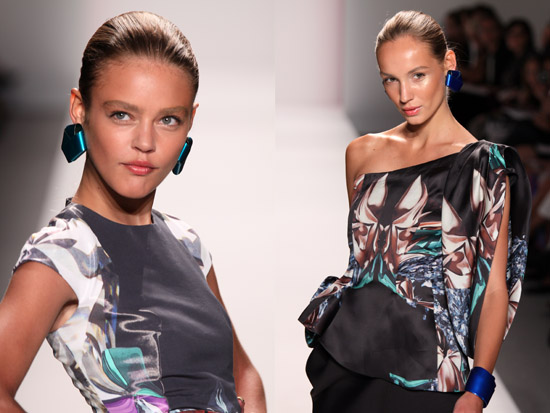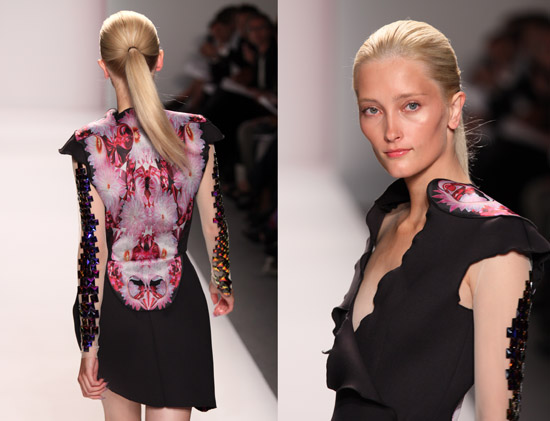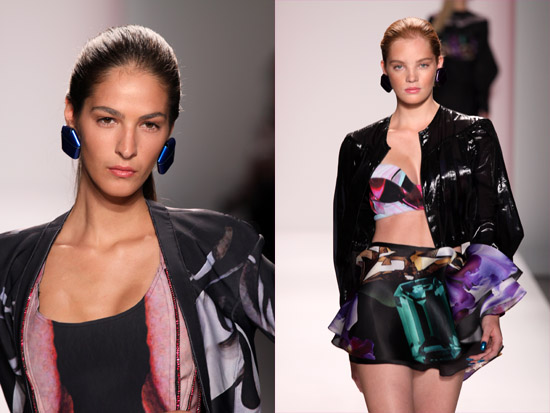 I had the opportunity to chat with Michael just before the show: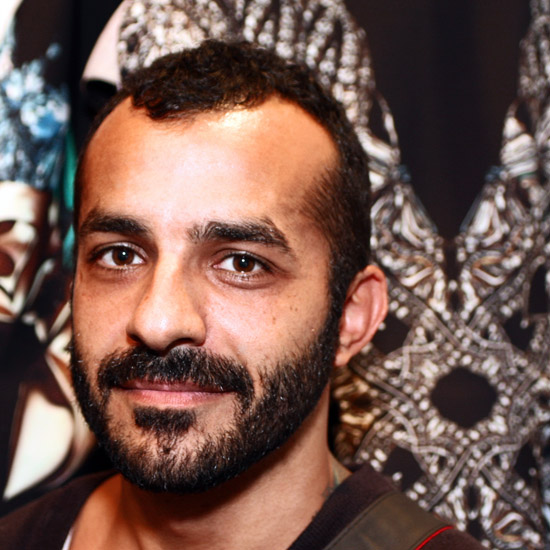 modaCYCLE – What statement are you trying to make with the 2010 spring-summer collection?
Michael Angel: Print, Color and Fun.  It's about really being able to take something enjoyable and making people smile and have fun and wear color and print is what I do. I wanted that message to come across.
modaCYCLE – How has the economy affected fashion?
Michael Angel: I feel that we have to be optimistic right now. We have to be positive. This spring summer is going to change a lot of things.  We now need to show we can be excited about fashion again. And not scared of it and we can go out there and buy things and we can help each other as designers and be positive
modaCYCLE – Have you done any traveling recently?
Michael Angel: Oauhu for a couple of days. I need to relax a little about before the show.
modaCYCLE – Please tell me more about the inspiration for this collection.
Michael Angel: It was about twenties women who were inspring to me, Nancy Cunard, Josephine Baker and Tamara de Lempicka. And translating that into a very modern youthful way. I was playing a lot with precious stones, gems and drapery. Really doing something in a modern way that wasn't referencing them obviously. I also worked with fabrications such as neoprene for this collection.
modaCYCLE – What can we expect of your work for the future?
Michael Angel: Lots of print! Always print!