story by Rachel Francois
photos by Adrianna Favero
Albeit ironic, simplicity can be a difficult task to achieve. However, Caroline Seikaly captures the simplicity of women's dresses elegantly.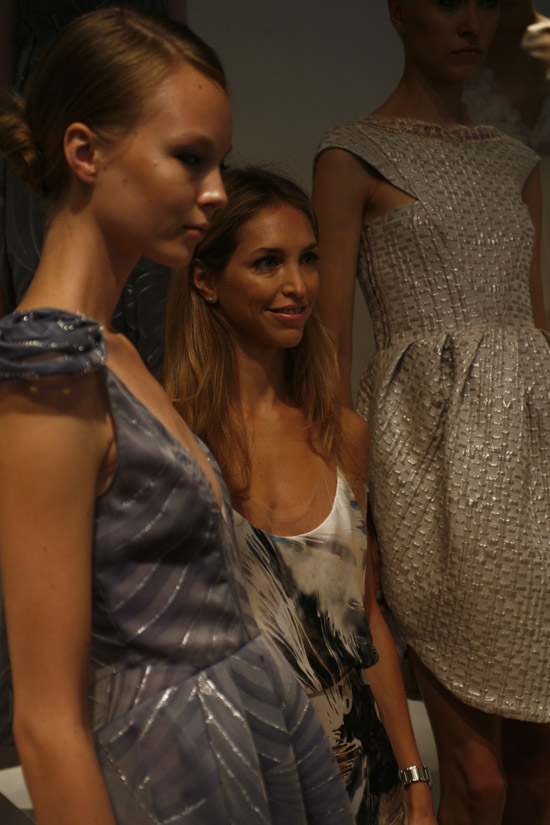 Inspired by a Balenciaga 1960s image, Seikaly aimed to make "pretty dresses for women," and that she did, successfully, in this, her New York Fashion Week debut. Seikaly has presented fifteen looks as a Spring/Summer 2010 collection.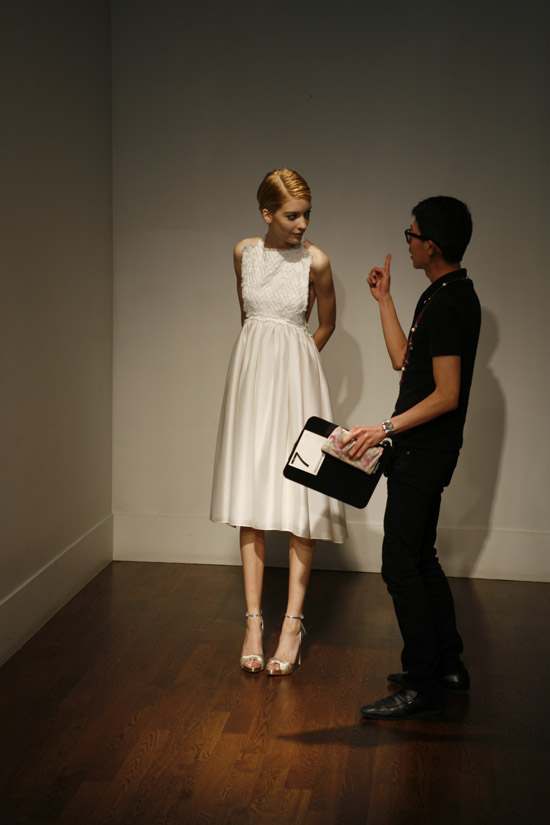 The ambiance of the Tela Design Studio complemented the designer's garments' grace and femininity. Nothing felt overstated or forced.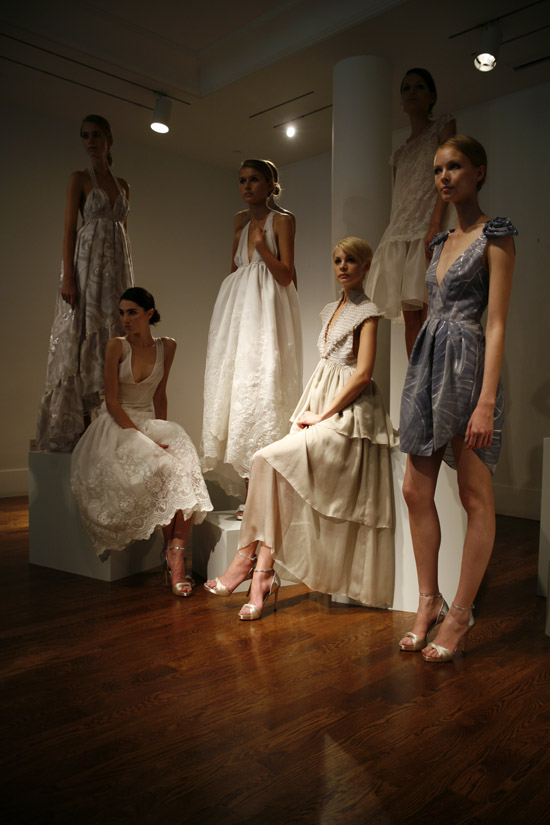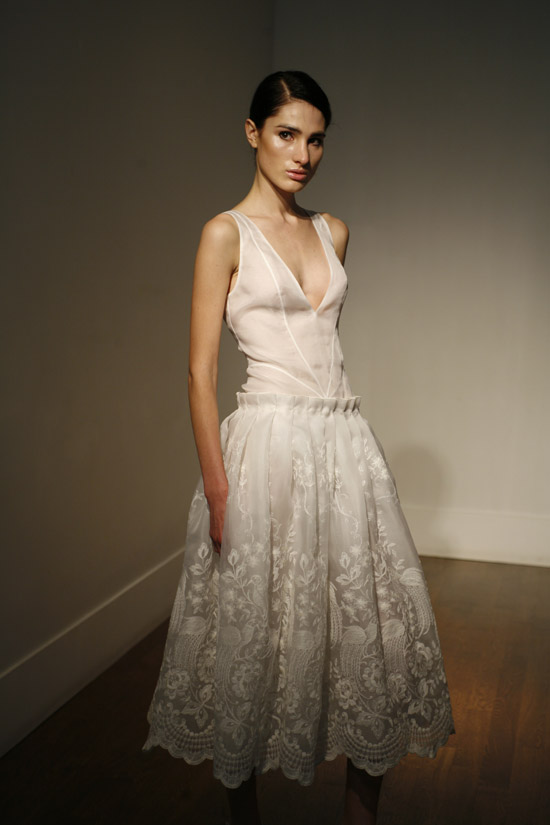 Each piece exemplified the natural contours of the woman: the plunging necklines, bare backs, and exposed shoulders accentuated delicate points of the woman's body. The contrast of fabrics such as chiffon, tweed, organza and lace offered structure, but did not limit the movement of the garments.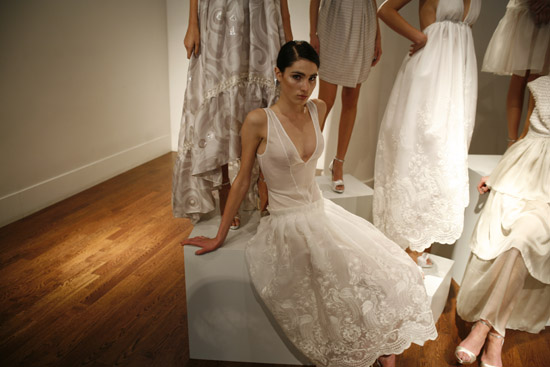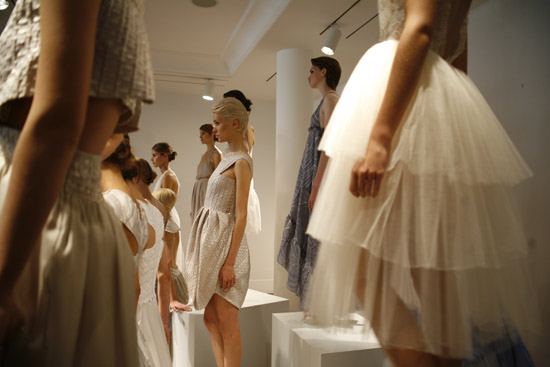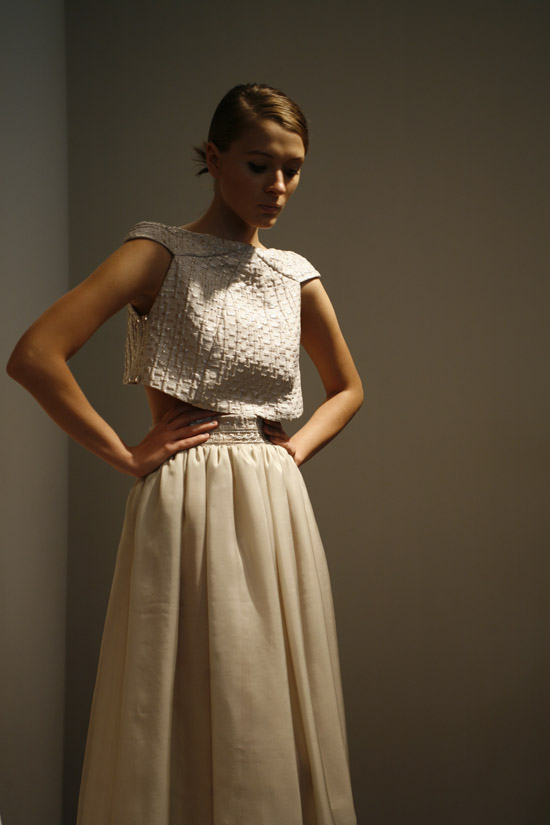 Details in the embroidery and beading of the pieces speak to Seikaly's experience with couture dressmaking. Additionally, the soft neutral colors provided a touch of romanticism and fantasy.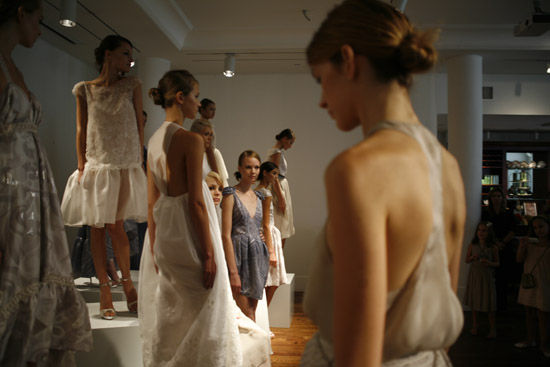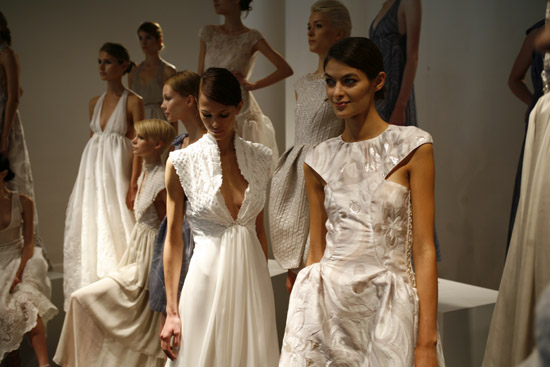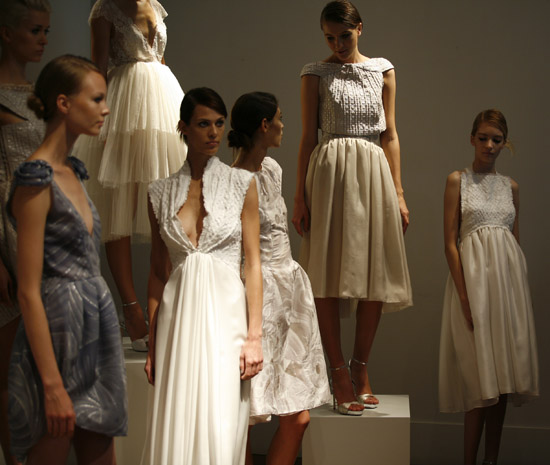 A crowd favorite at the presentation was the short ivory lace and layered tulle dress, which exuded a playful yet mature spirit.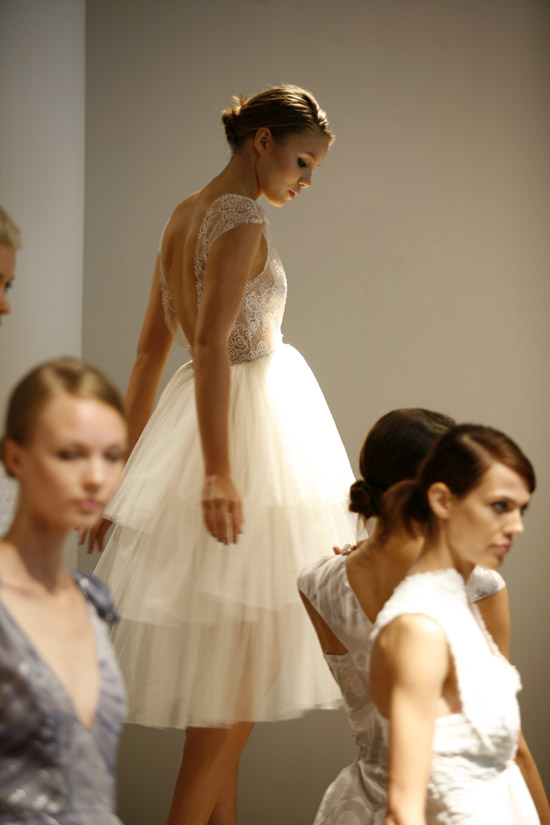 We can imagine any number of sophisticated modern day women wearing one of Seikaly's designs at cocktail parties, weddings, or to ply devotion on more intimate special occasions.