story by Rachel Francois
photos by Adrianna Favero
Ivy Higa's fine art background played a strong role in setting the visual tone for her Ivy h. spring-summer 2010 debut collection.
Dispersed throughout the gallery spaces of New Art Center (580 8th Avenue), models were perched on elevated display platforms, presented with their garments as works of art.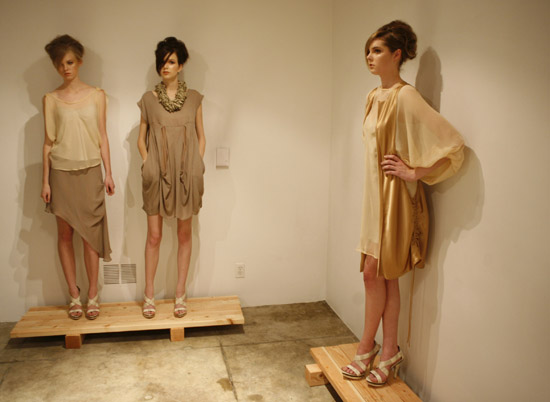 The diaphanous fabrics sensually drape the body in the neutral tones.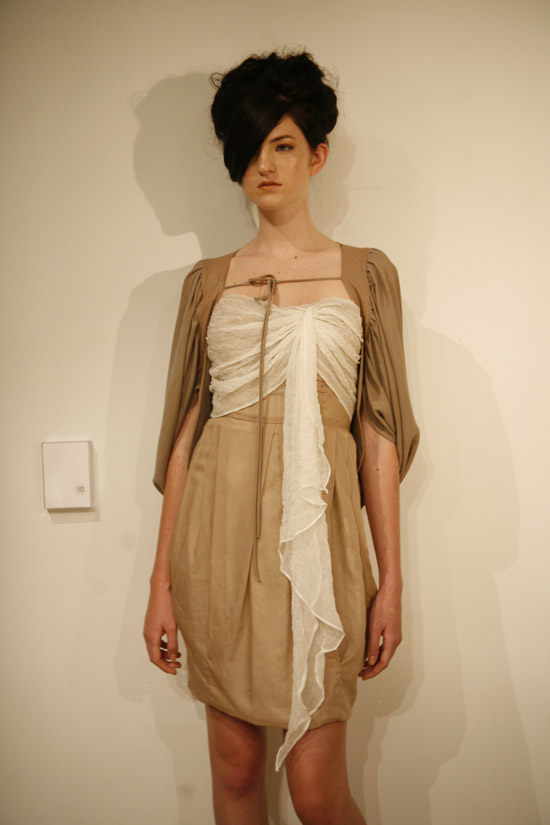 Isamu Noguchi's Akari Lalmps inspired the silhouettes and the textiles. Ivy's designs are in step with the economic down turn and the green movement of today. Her 'convertible' clothes transform pieces into alternate setting appropriate attire, allowing the customer a range of style with selected clothes.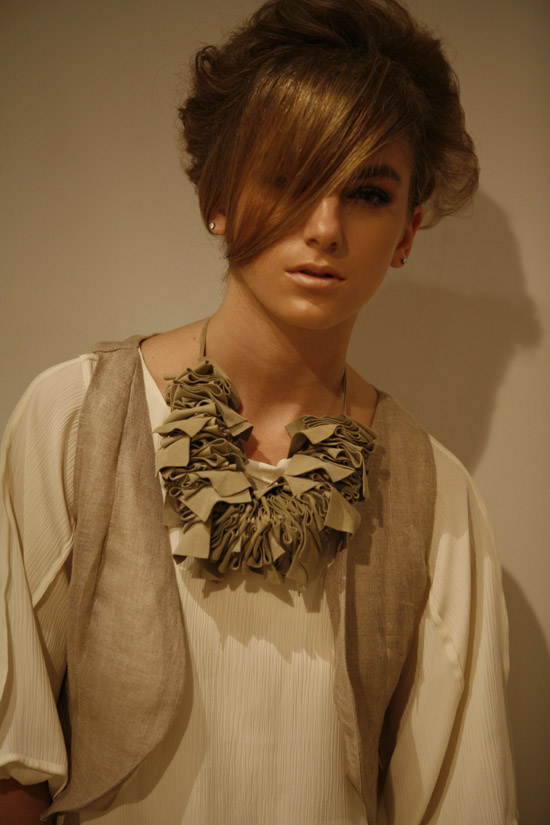 Ivy took the time to answer some questions regarding her professional entry into the fashion design world.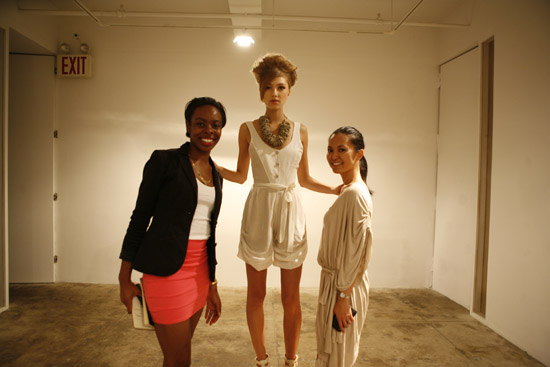 Rachel Francois (left) and Ivy Higa (right) with one of the presentation models.
modaCYCLE – What have your experiences been with the reality of the industry?
Ivy Higa – I have had nothing but positive things to say about the industry. Everywhere that I've worked at, both Donna Karan, I interned there, and Lafayette 148, the people that I worked for were absolutely phenomenal. I've always worn things that I've created, and I got such positive feedback from that, I decided to create my own line.
modaCYCLE – What are major influences when approaching your designs?
Ivy Higa – Of course, you are always inspired by other fashion, but for me, I get more inspired by going to art galleries, and I try to go at least once a week. Just going to the Metropolitan, the MoMA, and being a member at the Guggenheim, it's just mind candy for your creative juices.
modaCYCLE – Who is the Ivy h. customer?
Ivy Higa – The Ivy h. customer is someone who is a bit fashion forward, not too trendy, because I believe my pieces are more investment pieces. My customers are more focused on feeling comfortable and confident in what they wear.
modaCYCLE – What do you want people feel when wearing your clothes?
Ivy Higa – It's all about feeling confident. There are days that we just don't feel good, but when you put on a pretty dress, you feel like a million bucks. It's about making the woman feel comfortable and sexy and beautiful.
modaCYCLE – Where can we buy your collection?
Ivy Higa – I'm hoping that it gets picked up. I would love it if was at Barneys or Henri Bendel, two of my favorite stores.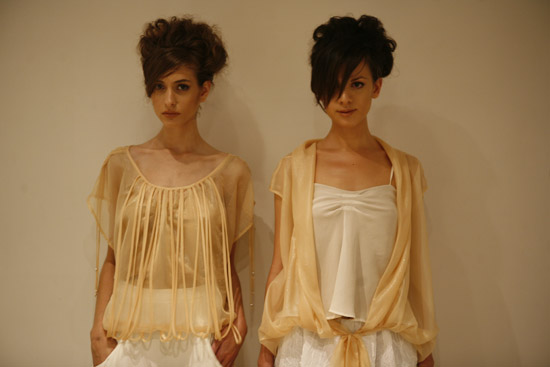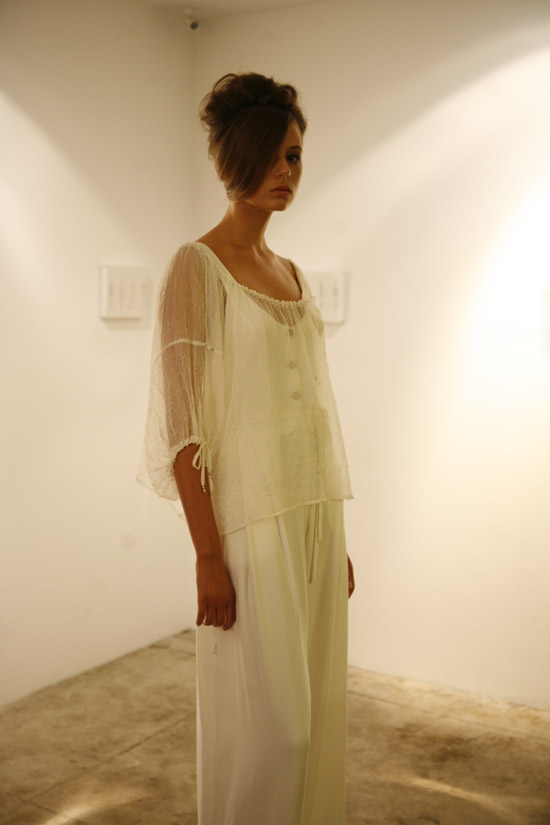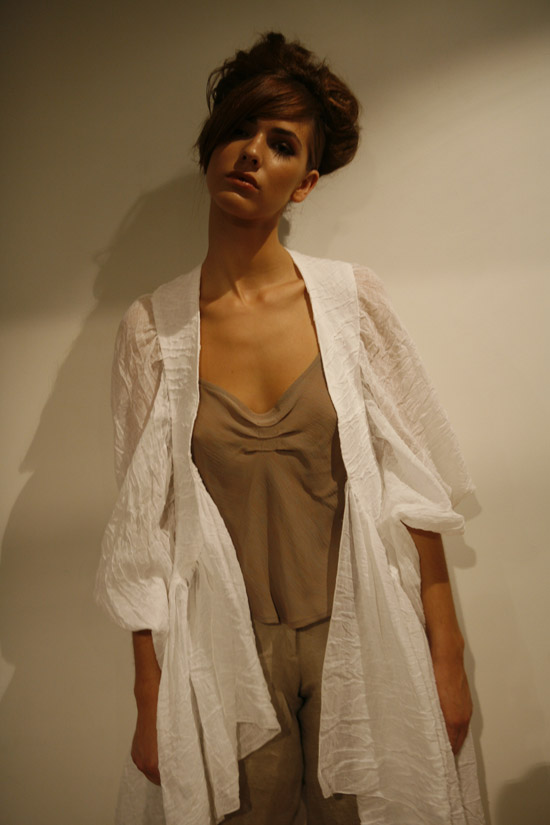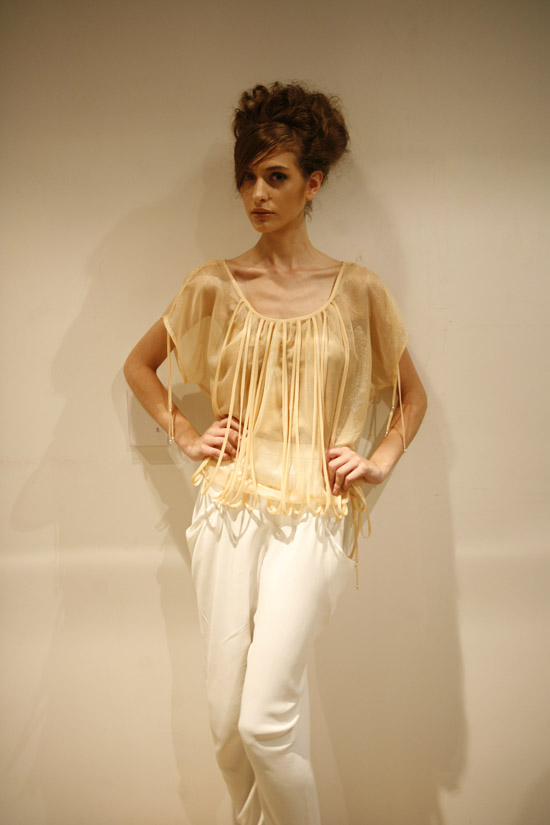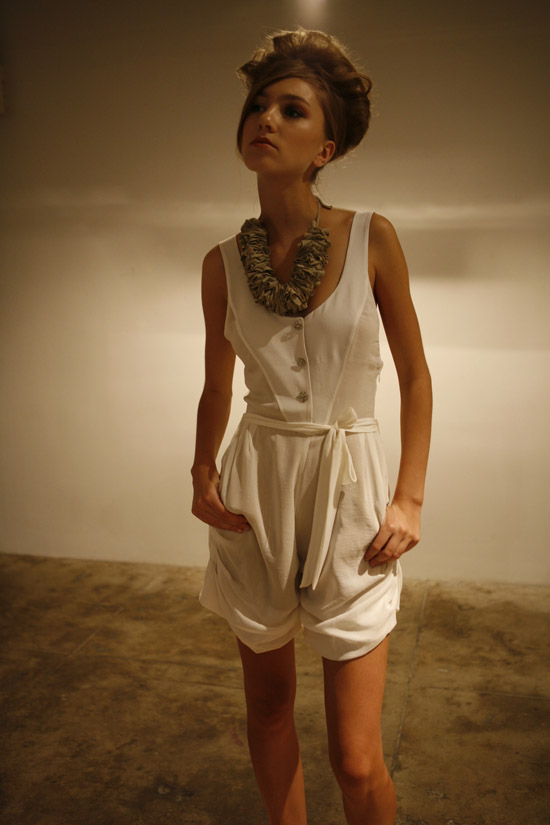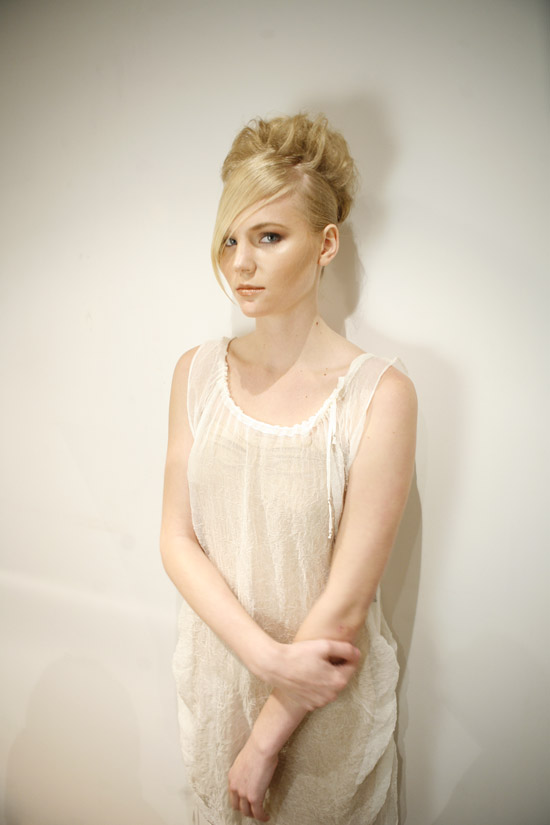 Here are some back stage shots from before the presentation…