story by Rachel Francois
photos by Freda Henry
Models were staged as student and professorial types in an academic setting for the presentation of the Araks spring-summer 2010 collection.  Most known for her luxurious lingerie line, Araks Yeramyan presented a collegiate-themed line of solid and printed separates. The Library of The General Society of Mechanics and Tradesmen acted as the cerebral landscape and central inspiration for these daywear spring looks.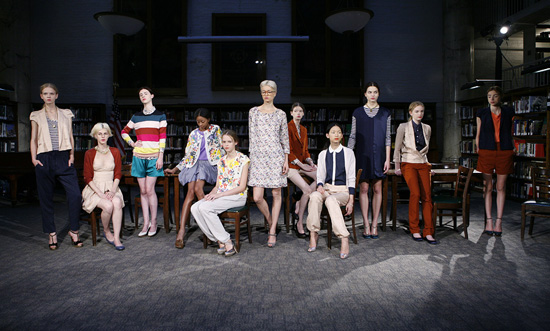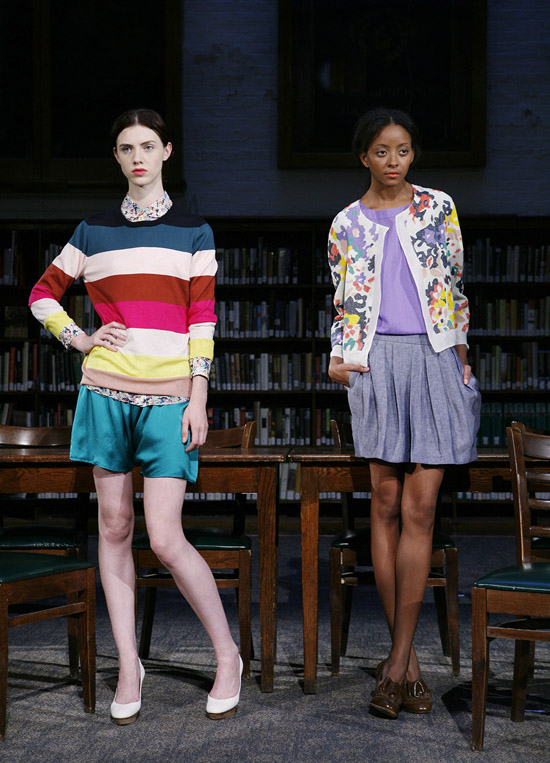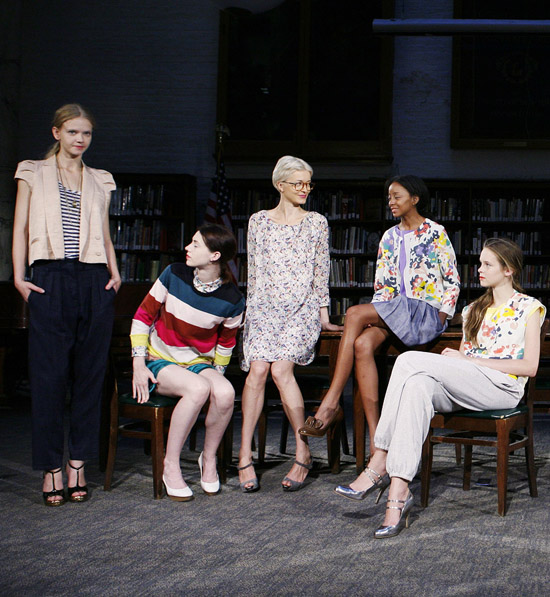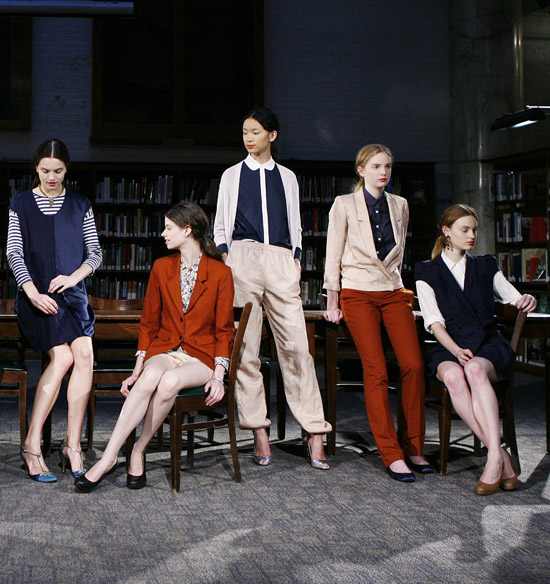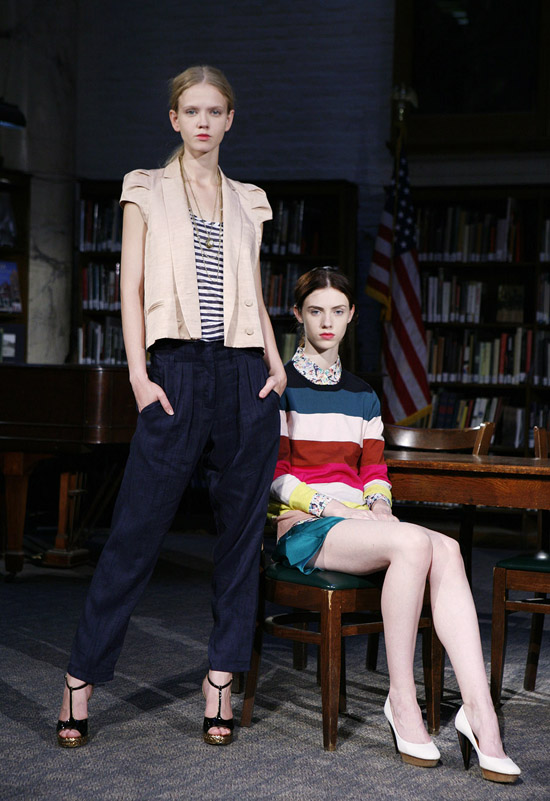 The rich color palette and structural forms of the collection reference the work of artist Rachel Feinstein.  The cardigans and blazers dressed up the more casual bottom pieces, like the cotton drawstring athletic pant and linen slouch short. The designer pointed out her favorite pieces in the collection, a double-breasted short sleeve jacket and a pair of tapred navy trousers. Yeramyan not only has her customer's look in mind when it comes to designing, but also what they have to surrender at the register. "I am being aware of the economy.  I've broadened my price point but don't want to adjust it too much because I feel like it's temporary, but I do want to accommodate my customers in this economy."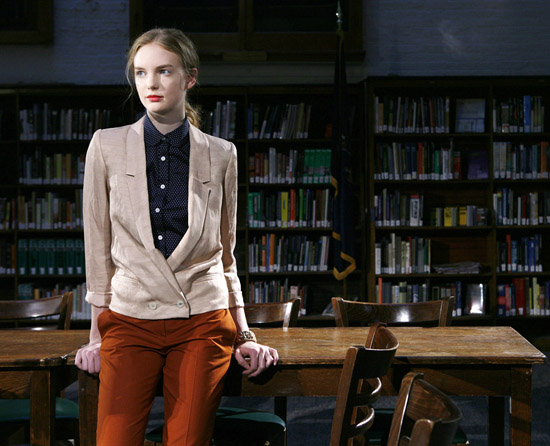 Backstage, we talked to representatives from the hair and makeup team, to key us in on some beauty tips. In line with Araks spirit of ease, the hair is styled in a natural wave and low ponytail.  Texture was important and Cutler Salon achieved the look using volumizing spray, an inch-wide curling iron, and Redken hairspray. Makeup, sponsored by Shiseido was also naturalistic with matte skin and lips.  Both beauty stylists believe the more natural look will be the style trend for women these upcoming seasons, which is a drastic shift from the favorite smoky eye and tight ponytail. Good ridance?