story and photos by Tal Shpantzer
Walking into the white studio space, I saw a lineup of frozen models held up by the strong cuts of Victor de Souza's spring-summer 2010 collection. It is a sublime fusion of both the classical and the fantastical.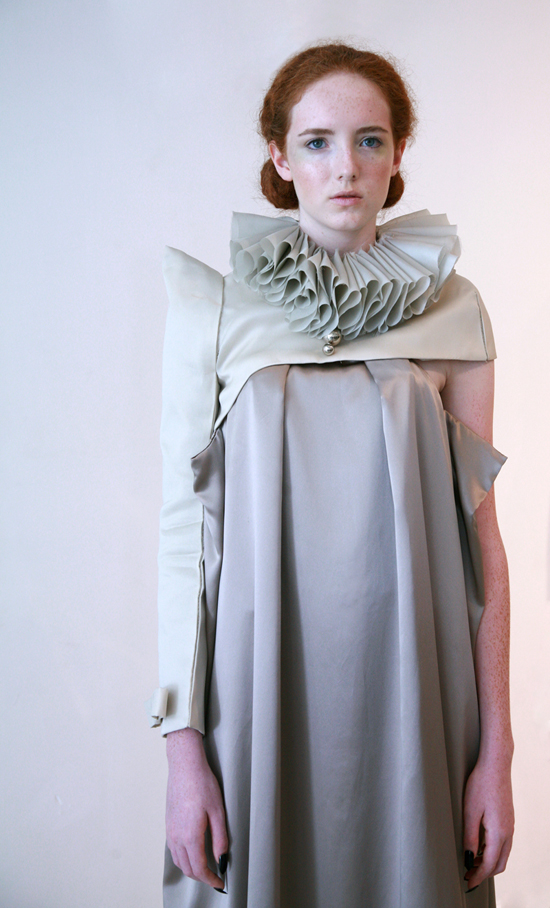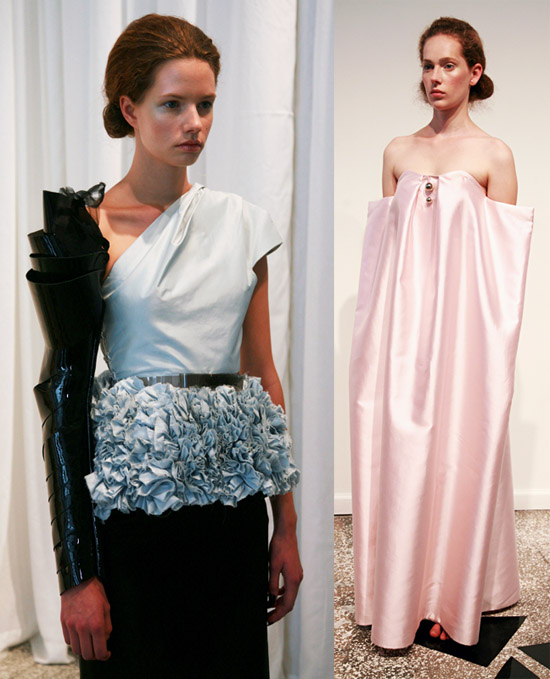 Leaping away from last season's Ode to Ball Gown Glamor, this collection show Victor de Souza is making a strong move to a more edgy and modern vision. Modern silhouettes are softened by pale pink tones and fluffy tulle accents. Surprisingly delicate and  sophisticated lines and angles seem minimalist and subtle due to the detailed tailoring and clean color palette. Lush satin plays off crisp linens. Throughout, dramatic lines are balanced with neutral tones.
Victor's trademark flare for the theatrical took a more modern tones as well. The models were choreographed, ushered, and placed by a stunning dominatrix-like women costumed in a sexy tight black bustier, who maintained an intense gaze and stern front throughout the presentation.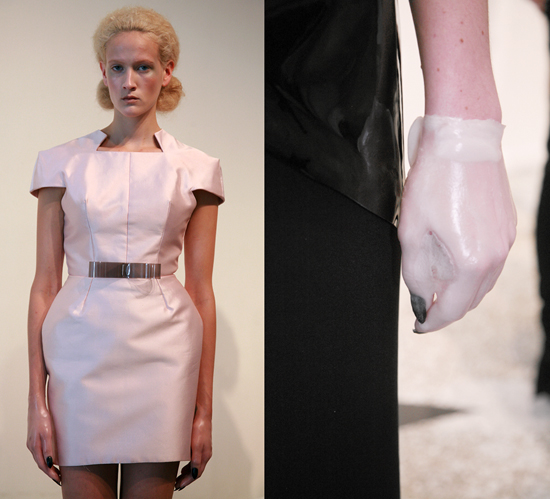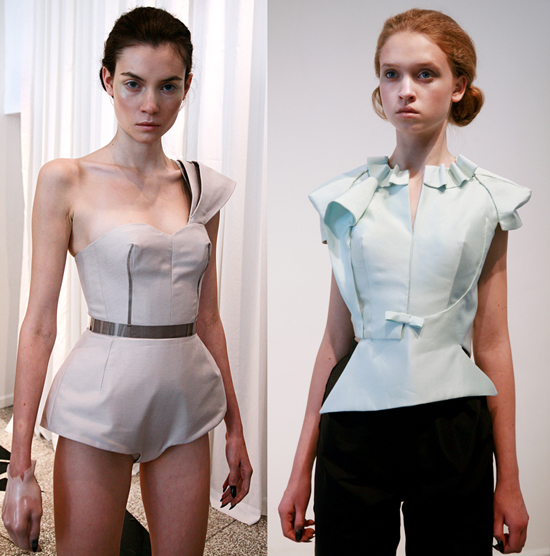 It seemed lik a lost scene from some Parisian avante-garde film of the 1960's. Surrealist elements, such as shattered glass and hands dripped in wax, combined in a very natural and unforced way with '60s and Elizabethan touches by stylist Storm Pederson, makeup artist Yajaira Velazquez and her team, and the hair stylist Mordechi and nail designers for CND.
Showcasing his knack for fusing apparent opposites, Victor's collection remains delicate and feminine within its edgy context. The Pierrot-inspired designs are pieces of romantic appeal to the classic, yet remain experimental. This is very appealing to many women today.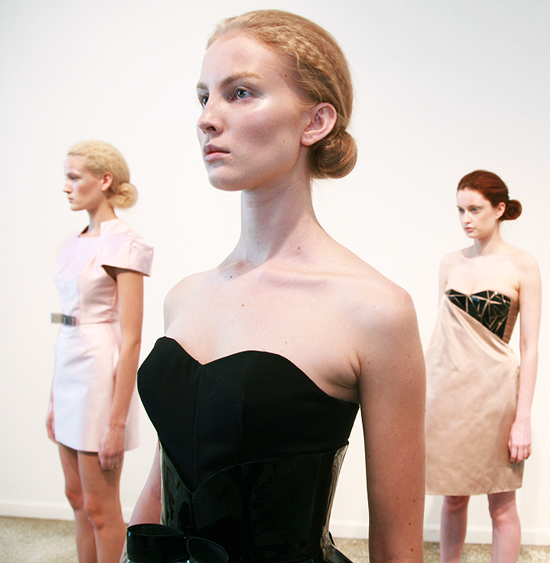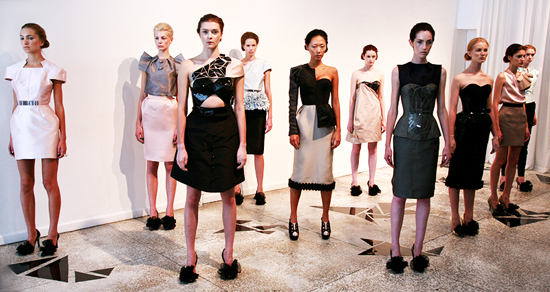 Victor de Souza with his muse, Michelle Harper: