photography and styling by Boris Marberg
models Leona S. and Nina A. of Option Model Agency in Switzerland
hair and makeup for Leona by Barbara Graf
hair and makeup for Nina by Lisa Forner
Although Boris travels the world to shoot runway shows for modaCYCLE, for this editorial he stayed in his own back yard, or at least Switzerland. This was all shot with available light in the botanical gardens of the University of Basel.
Unrath & Strano is an established label produced in Berlin by two designers, Klaus Unrath from Germany and Ivan Strano of Basel, Switzerland. Berlin-based Smeilinener designer Mischa Woeste is known for her use of geometric patterns and saturated colors. Also from Berlin is Frida Weyer, who was the winner in the "Designers From Tomorrow" competition at Mercedes-Benz Fashion Week in Berlin this past January. The intensive colorful knitwear looks are from Christina Krämer, a Swiss-based designer whose pieces are all handmade in Switzerland. Also in the mix are customizable Toc Toc shoes by Barbara Sorgen. Though shown in only one version here, the concept is that you have a common base and can choose the straps from a wide variety of options.
–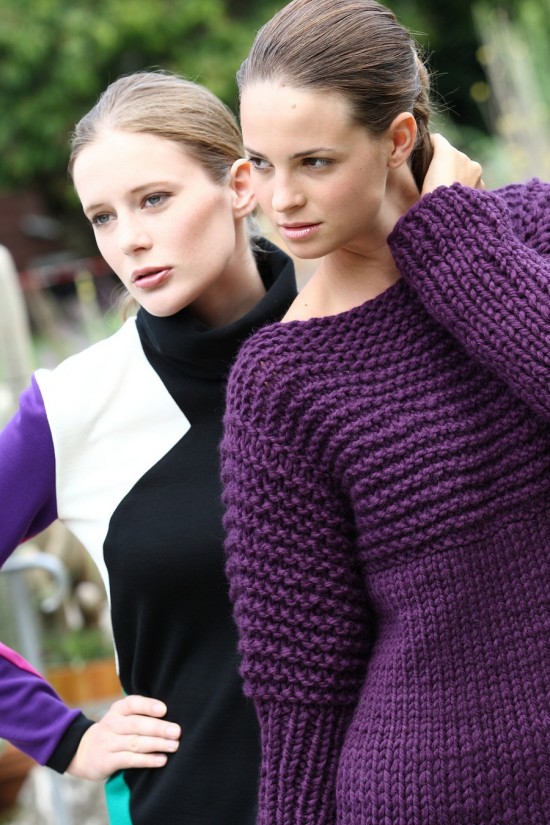 multicolor top by Smeilinener
knitwear by Christina Krämer
–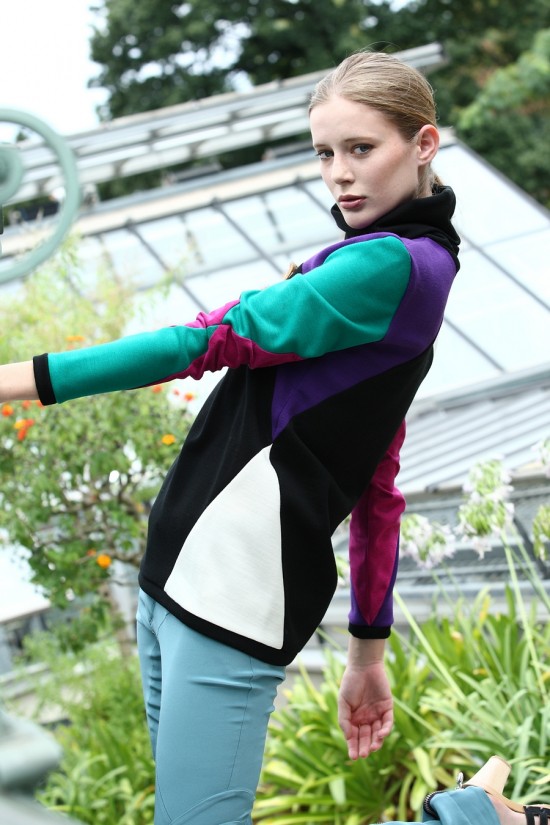 multicolor top by Smeilinener
pants by Smeilinener
shoe is Toc Toc by Barbara Sorgen
–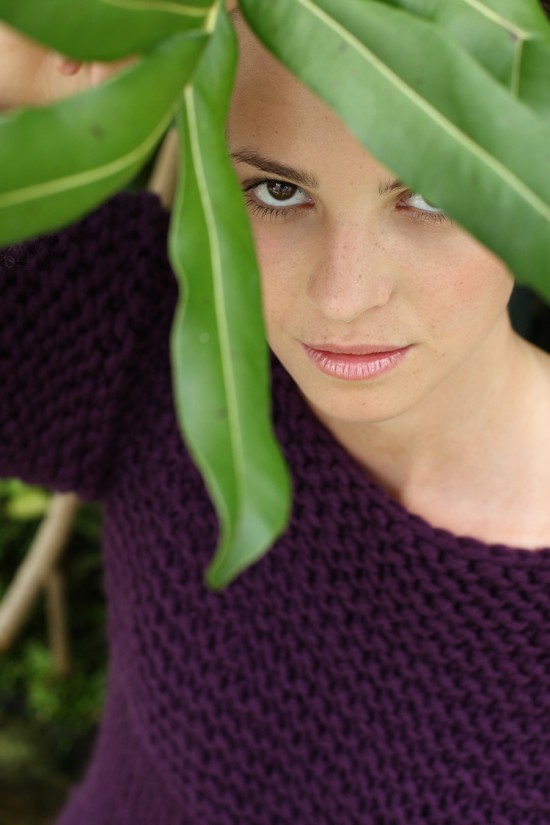 knitwear by Christina Krämer
–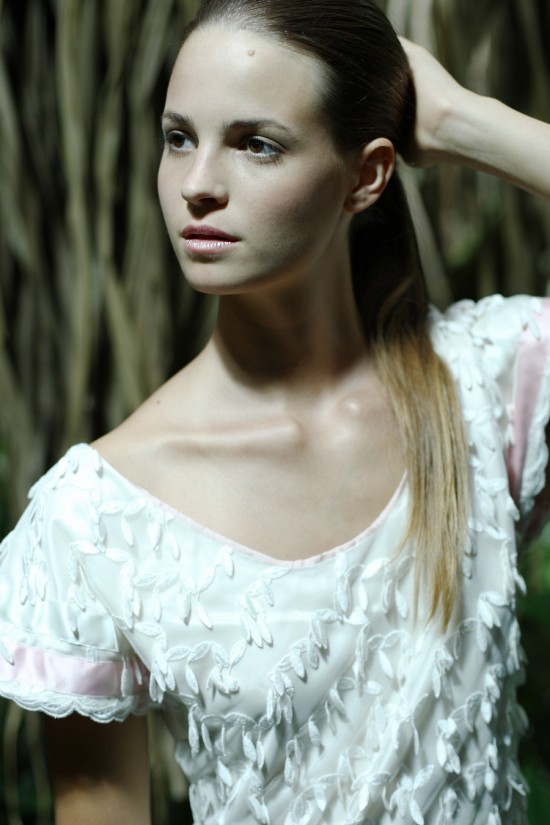 dress by Frida Weyer
–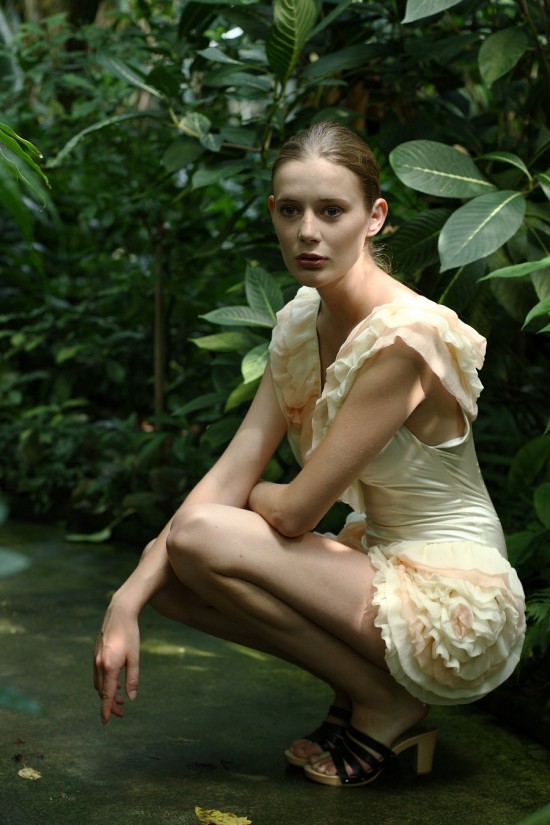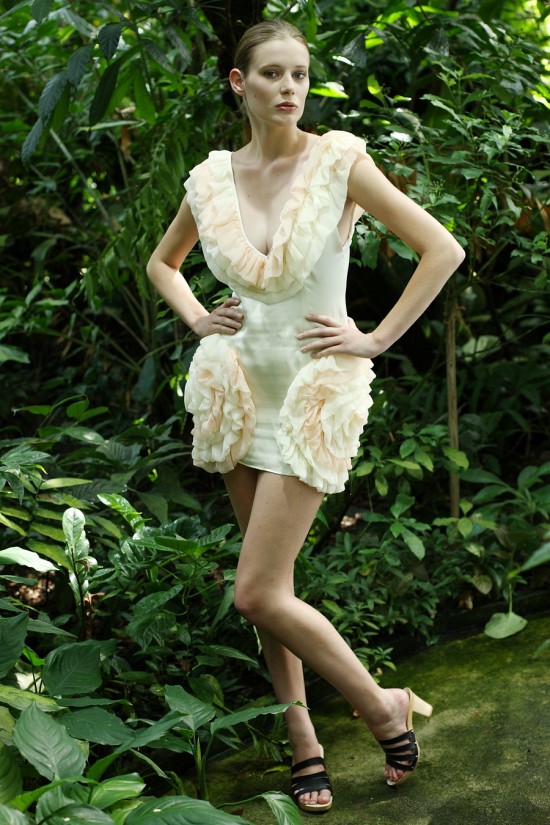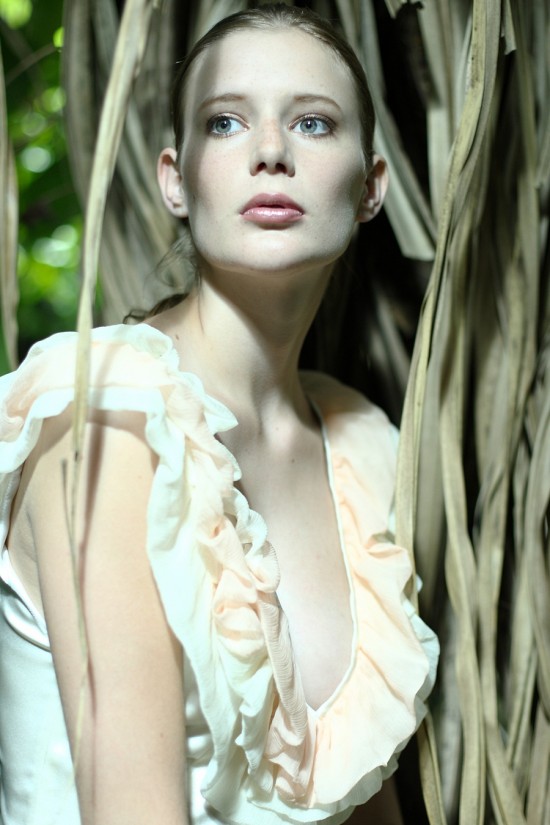 dress by Frida Weyer
shoes are Toc Toc by Barbara Sorgen
–