story by Kate Young
photos by Freda Henry and Kingsley Liu
Fahrd Fosté showed a collection in Sara D. Roosevelt Park on Manhattan's Lower East Side that was based on an underwater world. This translated into a strange show that left viewers wondering whether this was fashion, art, or neither.
On his goal with this collection: "My goals were to continue the path that I've been on, which is sort of more art fused with fashion. As a designer trying to start, I really wanted to touch on a different level than just of fashion."
On inspirations for the looks: "The shapes were taken from the sea, like fish, coral."
On why both men's and womenswear: "It's hard for me to separate the two, I see men's and women's fashions together and that's why I cant just do one."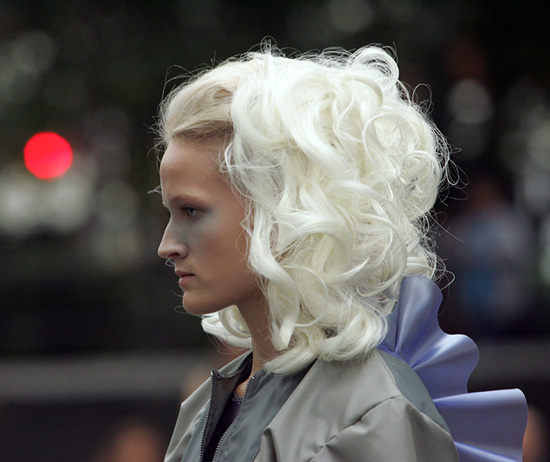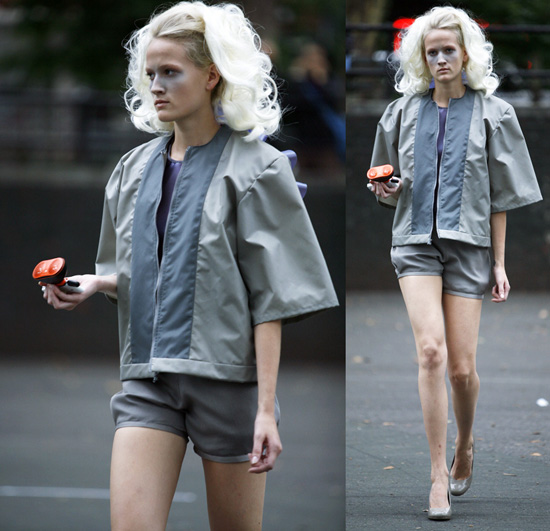 The idea to show a collection in a public, urban space was an interesting choice. Had the weather been nicer and the well dressed onlookers not been forced to sit in the cold under a threatening sky, the show might have gone a bit better, but even if the sun had been shining, this collection still would have seemed confusing and ill conceived.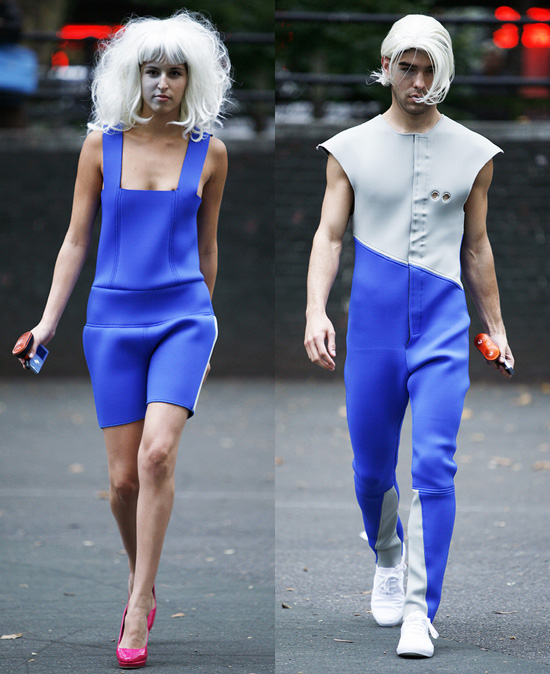 Fosté showed a small collection of both men's and women's looks in fabrics such as neoprene (the slick stuff used in wet suits) and vinyl plastic (shower curtain material). Even in one of New York's youngest, hippest neighborhoods, it seems unlikely these clothes will ever go beyond the models styled in strange platinum '60s wigs. The vibe of the show was not so much beautiful underwater scene as streetwalker from the future.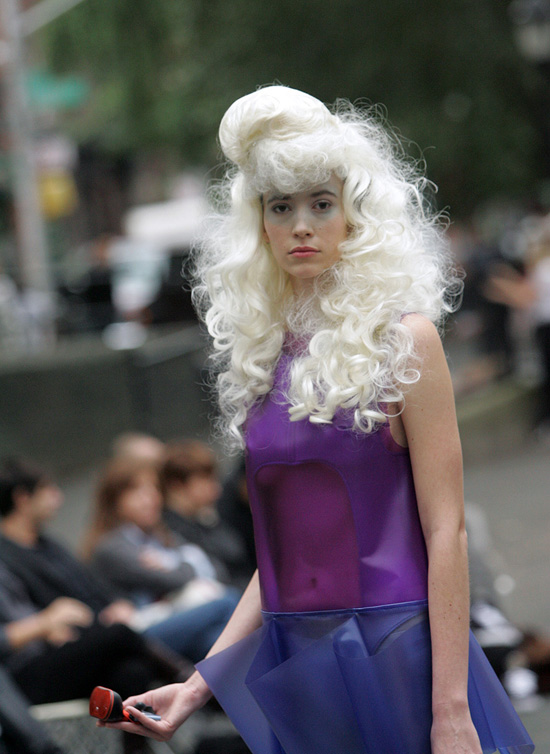 In an effort to "create a virtual experience" models walked with MP3 players attached to mini speakers, and while the concept was bold and new, the execution was mildly disastrous– the show was in a public park, after all, wedged between two busy (and noisy) streets.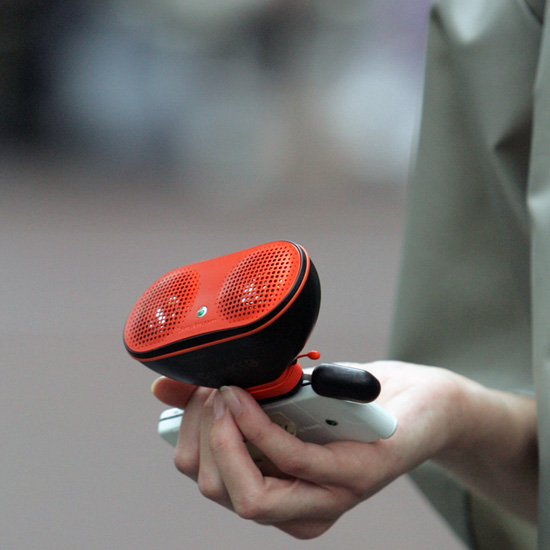 The clothes came in an uncomfortable palette of gray, lavender, blue and red. Fosté's goal with this collection was to, "continue the path that I've been on, which is sort of more art fused with fashion." It might be wise, however, for this young designer to re-think what exactly he is trying to create– an artistic environment, or a collection of wearable clothes. Here, he did neither.