story by Michael Fragoso
photos by Sandy Ramirez
Thuy's Spring 2010 collection is all about exposure and disclosure.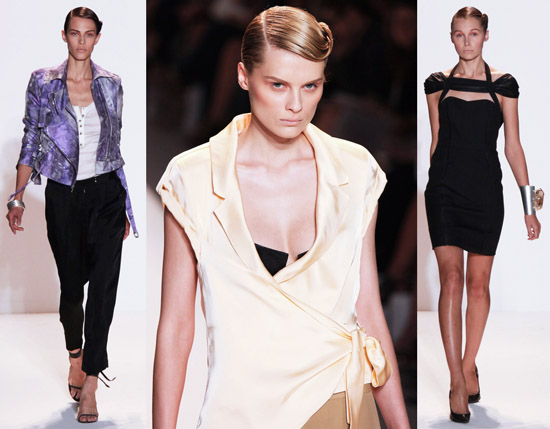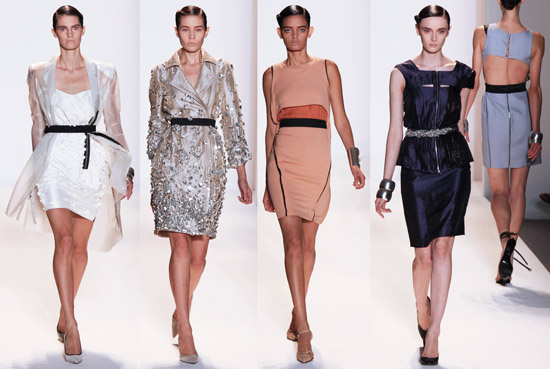 Zippers stood out as features and decoration, see-through silk strips and revealing open slits gave glimpses of construction and skin beneath, and even at-first-glance standard-looking jackets and blazers turned out from the back to have portals showing how they were constructed, revealing meticulous detail and beautiful artistry of the sections layered inside them.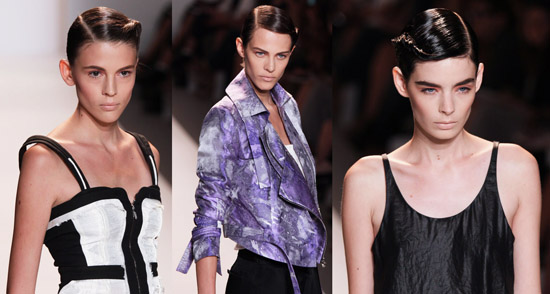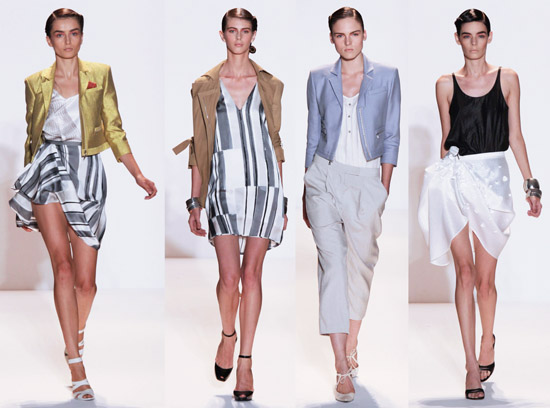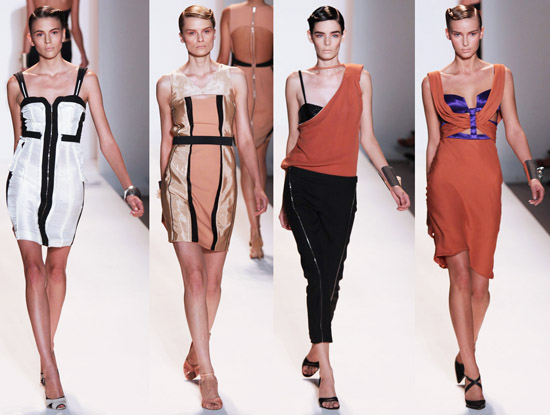 Such play did not completely take over the show, however. Pieces favored by Thuy herself peppered the show with her signature yellow skirts and metallic dresses as well.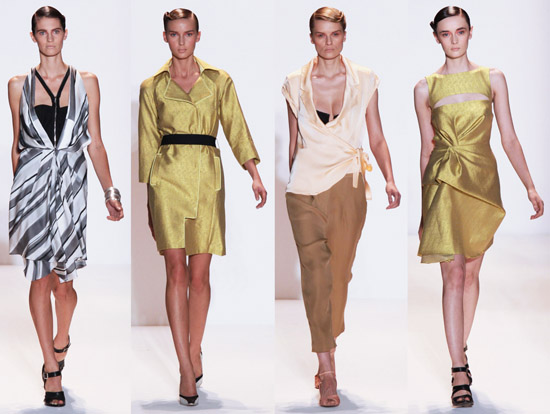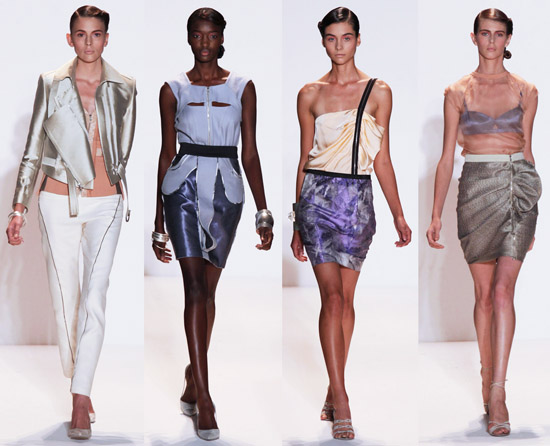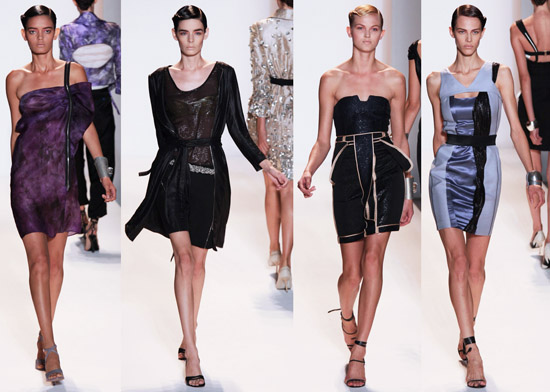 Backstage, Thuy reveals a little about her inspiration for this collection: "My girl is fun, flirty and knows how to dress herself. I love the color yellow and it is well known that I use it a lot, but this time I chose to create pieces with more of a muted color pattern. My fabrics for the season are a lot of thick silks and cottons, things that look heavy even though they are super lightweight and will hold up well."