story by Boris Marberg
photos by Boris Marberg and Alexander Palacios
Thursday November 12th, 2009 – the tenth annual Swiss Textiles Awards ceremony took place in Zurich. The event is produced by The Swiss Textile Federation, which is the leading trade association for textile producers in Switzerland, with about 200 companies counted in its membership. The finalists for the Stella Contemporary Fashion Award this year were Erdem, Alexis Mabille, Ohne Titel, Thakoon Panichgul, Peter Pilotto, and Alexander Wang. During the last ten years the award went through several conceptual changes, but it is now one of the most prestigious garment design awards in the world, as well as one of the most financially attractive competitions for rising star designers, with its 100.000€ (U.S. $150,000) prize.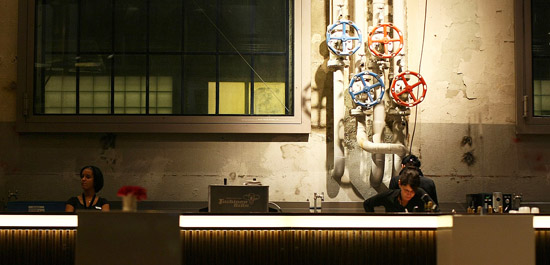 The six finalists were invited to this grand finale to present the audience and judging panel with their current collections. Together with the special show by last year's winning design team, Rodarte from the USA, seven collections were shown. The mega-show is often an exceptional challenge for the organizers, but this year with the Federation having chosen Zurich's Schiffbau venue, the premises were downsized in comparison to last year, but offered the possibility to present the collections on a more traditional runway without all the oddball choreography seen in past years.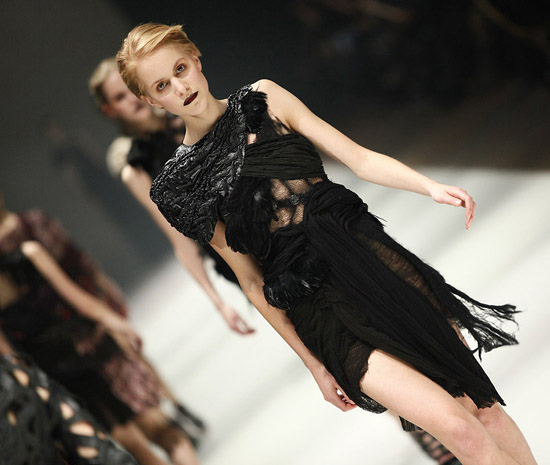 To be eligible for nomination, designers must have been active in the fashion market for at least four seasons, must have shown their own collections during official presentations in one or more of the four main fashion centers (Paris, London, New York or Milan), must have their own sales channels, and (the most recently added requirement) the designer's label must have already been mentioned in the fashion press.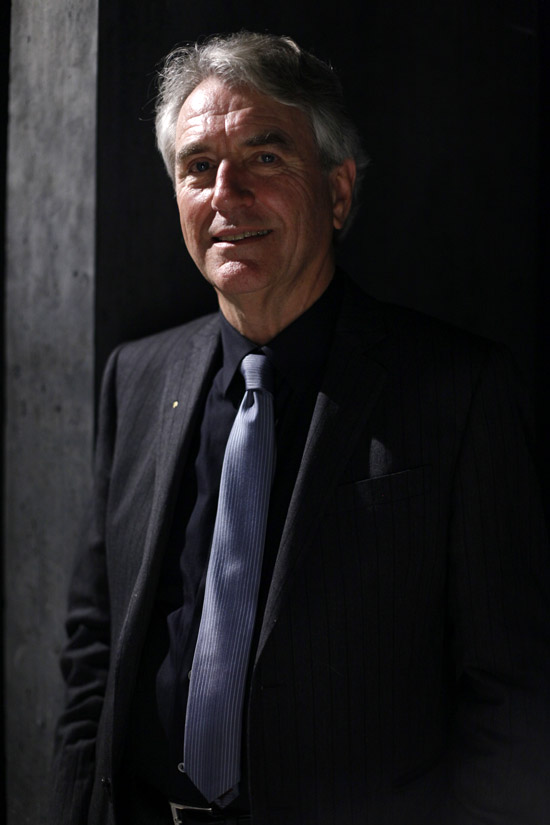 (Swiss Textile Federation Vice-President Ronald Weisbrod)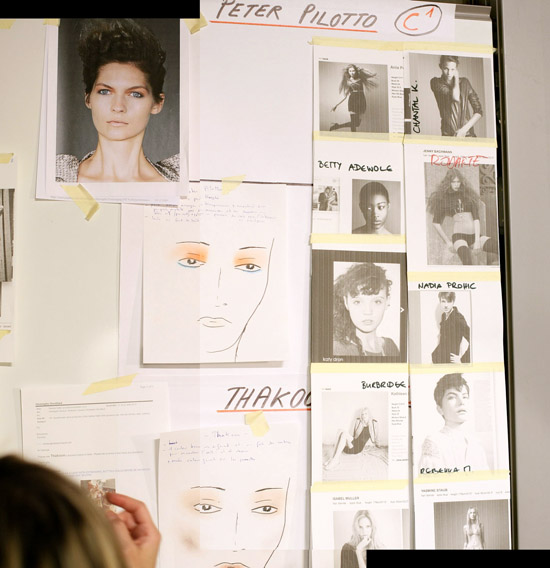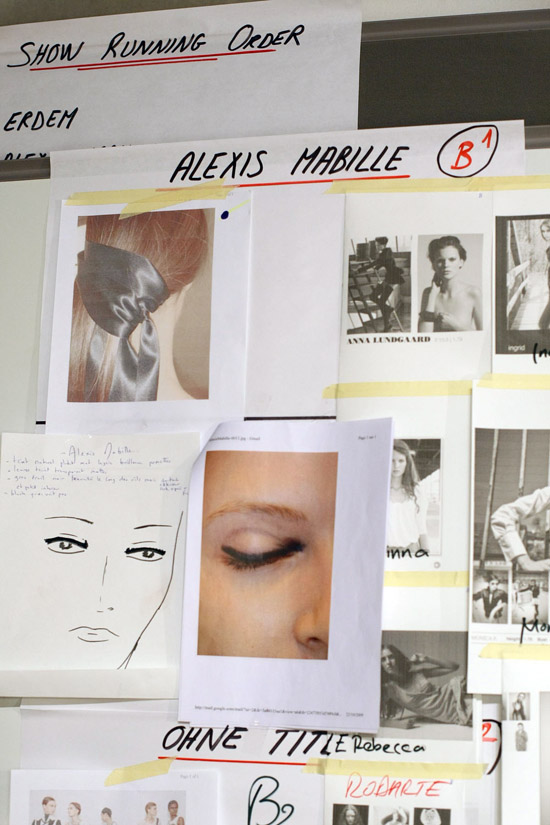 Compared to the event last year, this was more international on several levels. The judging panel this year included several world-renowned fashion insiders, including Cuban-American avant garde designer Isabel Toledo, i-D magazine editor Ben Reardon from the UK, Kristen Ingersoll from Hearst Magazines International, and Andrew Bolton of the Costume Institute at the Metropolitan Museum of Art in New York.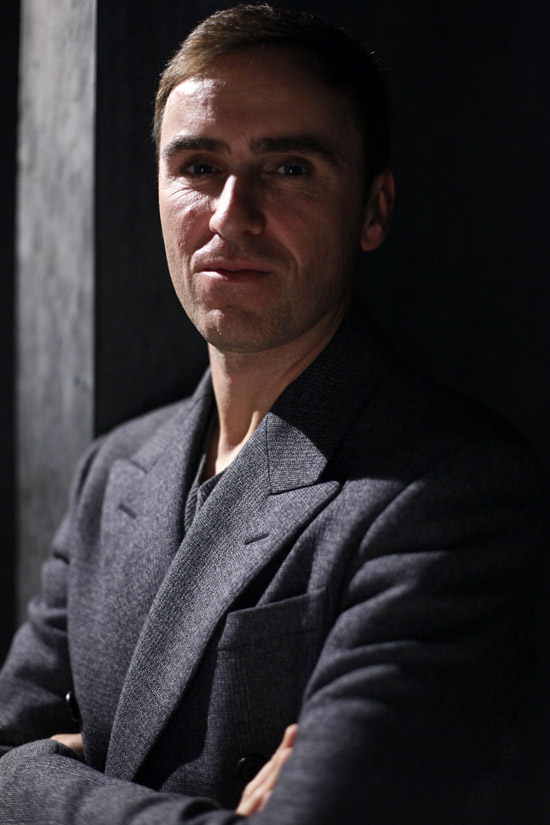 (Raf Simons – Creative Director at Jil Sander,
designer at Raf Simons, and 2004 Stella
Contemporary Fashion Award winner)
There were also many more international models. Of course it is not comparable with the commercial shows at the fashion meccas, but still remarkable as a change for the Stella presentation. With almost all the current well-known Swiss models walking, including 2009 International Elite Model Look competition winner Julia Saner, as well as great models from the neighboring countries, and even a few imported top international models like Sessilee Lopez and Alice Gibb, this was no local amateur night.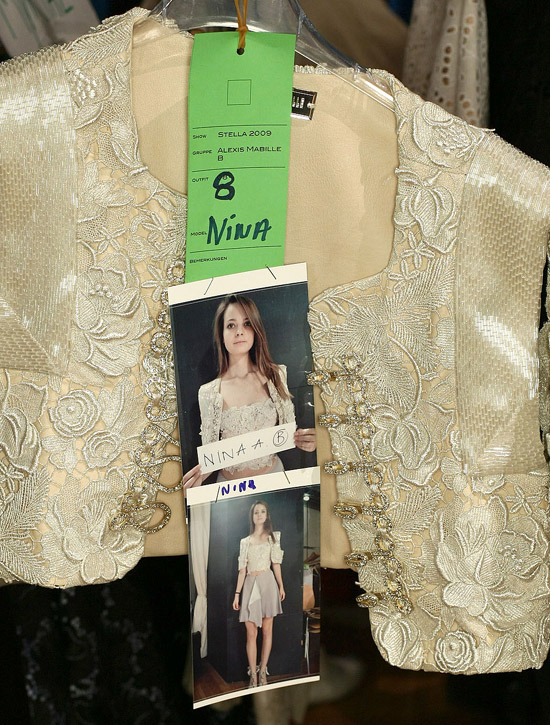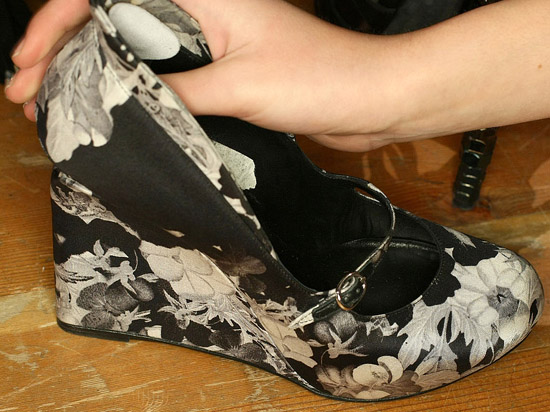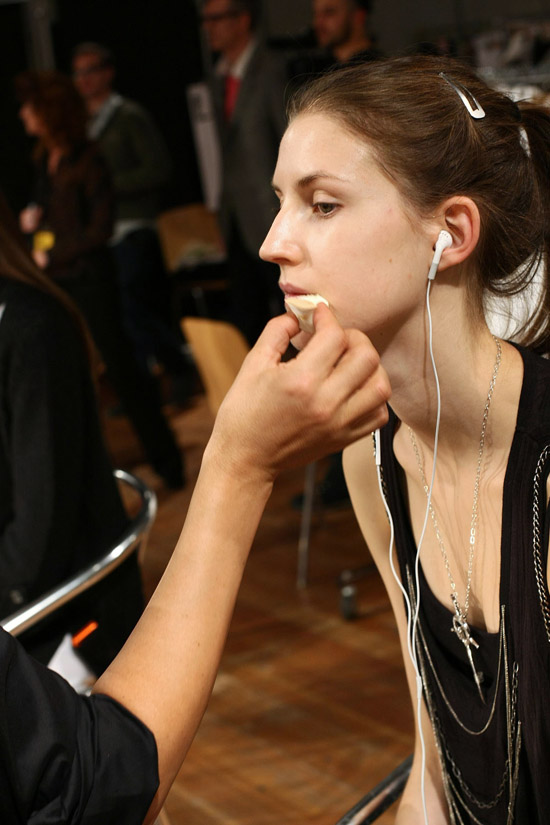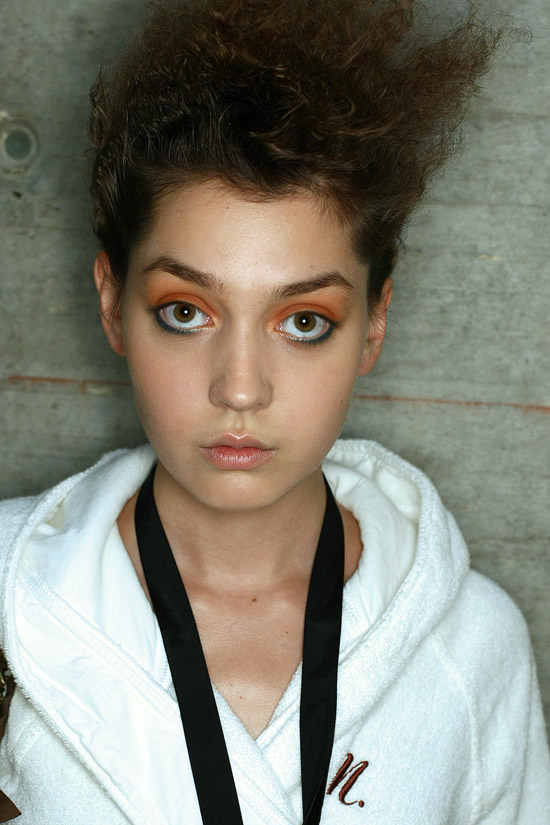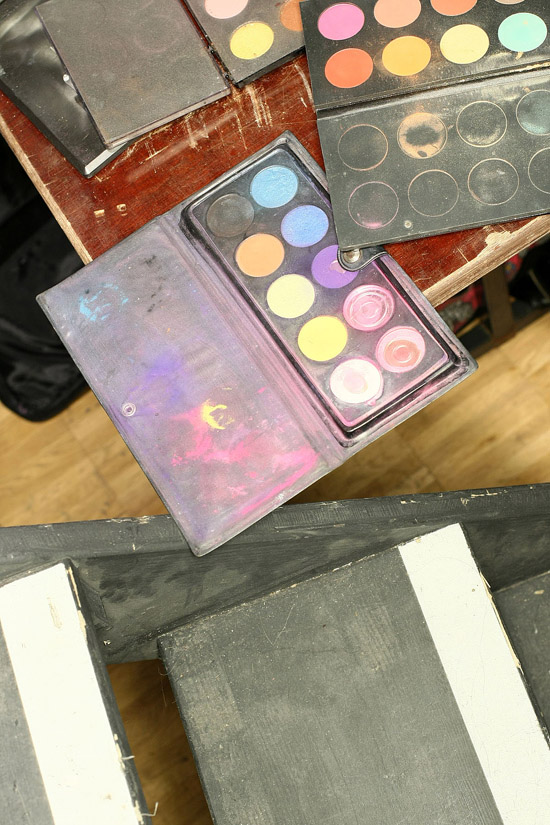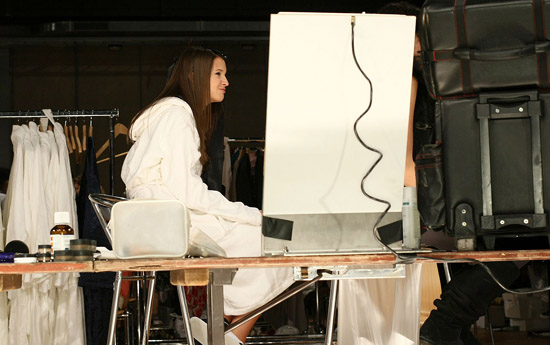 There were a lot of logistical issues that the backstage team had to overcome, as lead hair stylist Christophe Chevillard explained. The show was being broadcast live on Swiss television and the designers each had their own particular requests for the styling of the models wearing their outfits, but the models were being shard by the designers. Fortunately Chevillard had a few tricks up his sleeve and the team was able to turn around girls from looking very draconic and smoothed in one show and in the next show, only about 10 minutes later, wild and curled.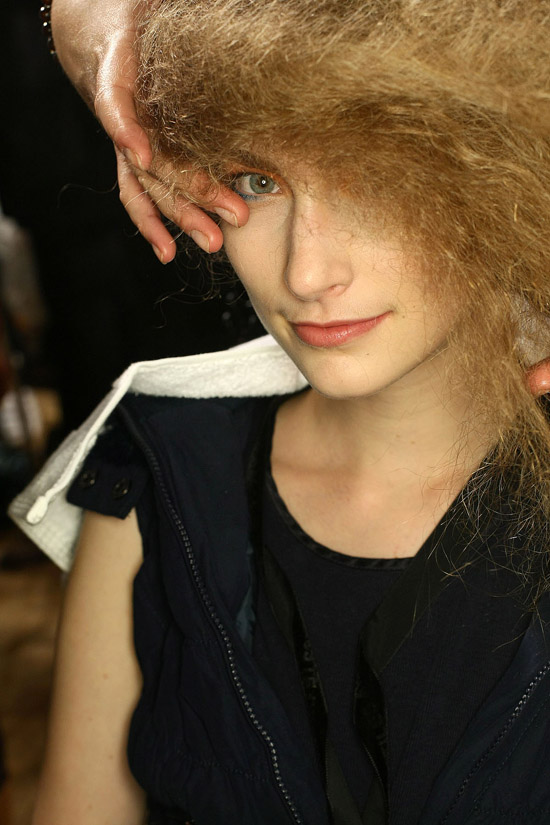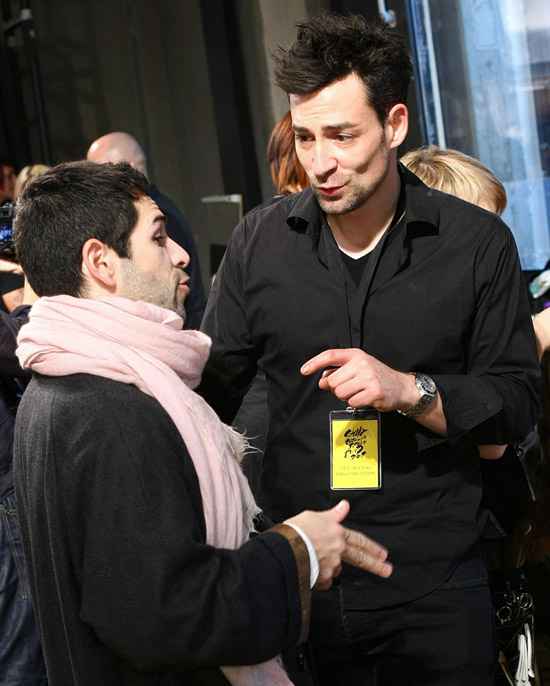 (designer Alexis Mabille – left – consults with Paul Mitchell stylist Christophe Chevillard – right)
Erdem
Erdem Moralioglu is a Canadian who moved to London nine years ago and currently presents his collections at London Fashion Week. He started his namesake line, Erdem, in 2005.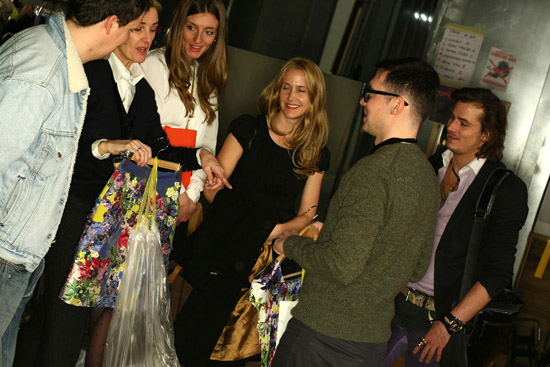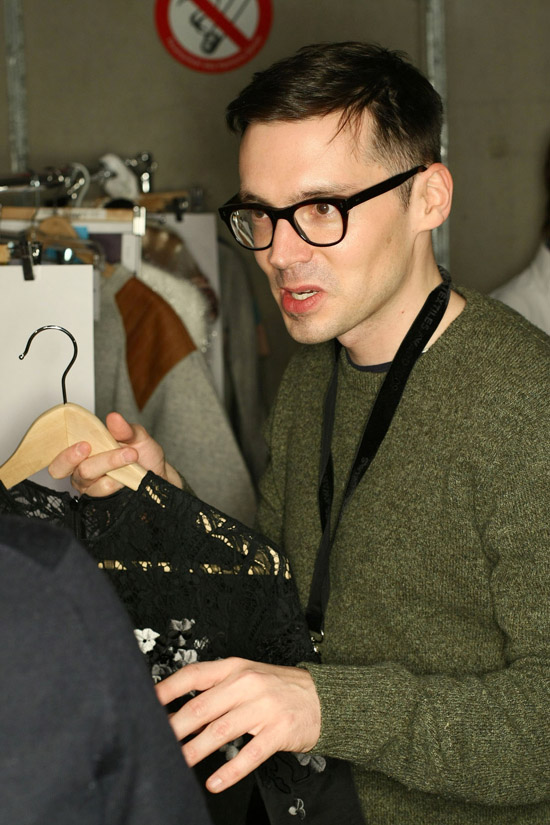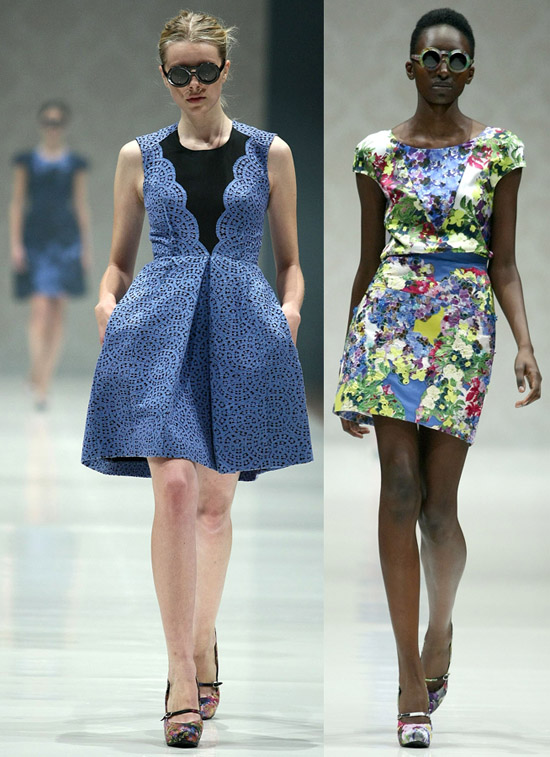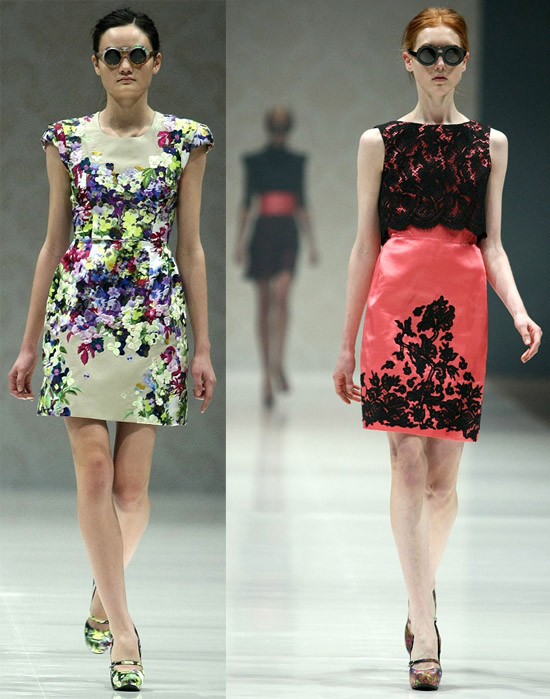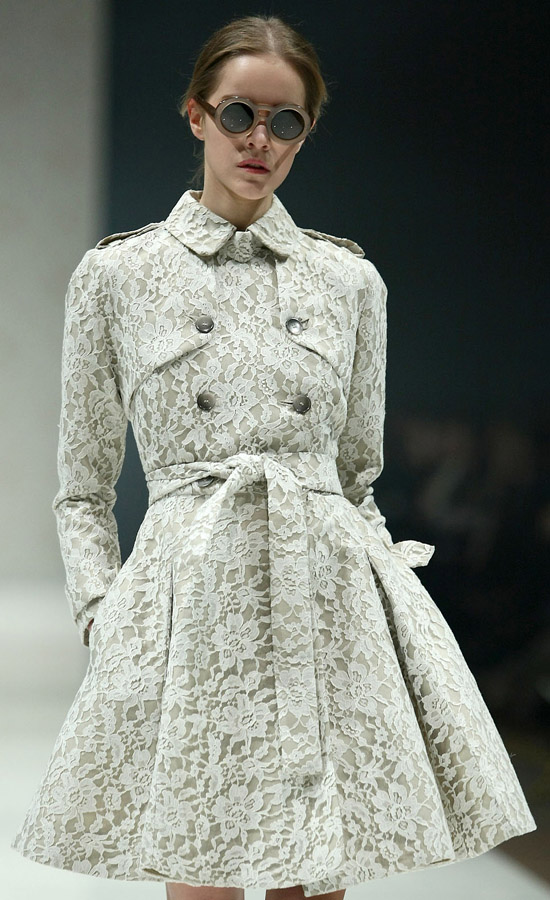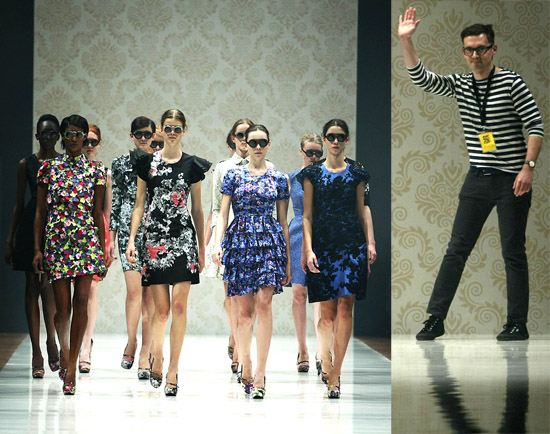 Alexis Mabille
Alexis Mabille is a French designer who finished his studies in France in 1997 and started out working for Ungaro and Nina Ricci. He has designed jewelery for John Galliano and Dior Homme, and in 2005 started his own label, Alexis Mabille, and began presenting at Paris Fashion Week (RTW).
This summer Mabille launched his first men's collection, however the Stella Award is currently only presented for womenswear, so he did not show any pieces from that collection this time. It is hoped that there will be a menswear award from the Swiss Textile Federation in the near future, but there have been no announcements.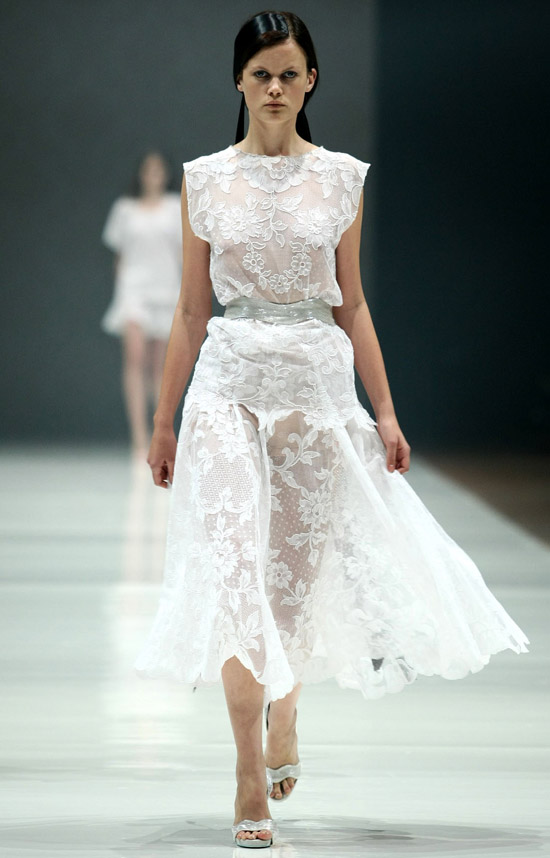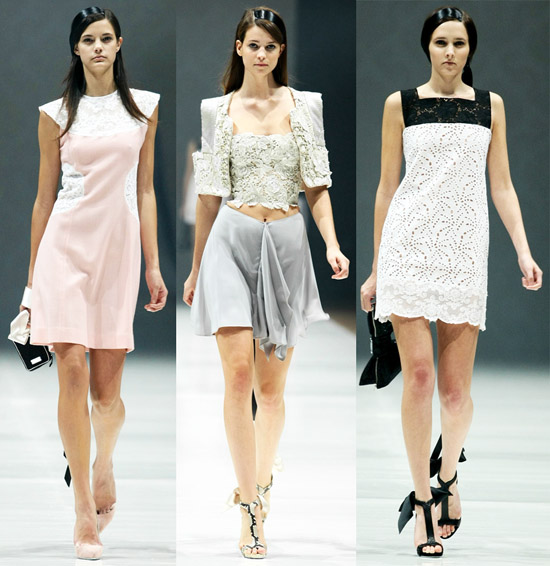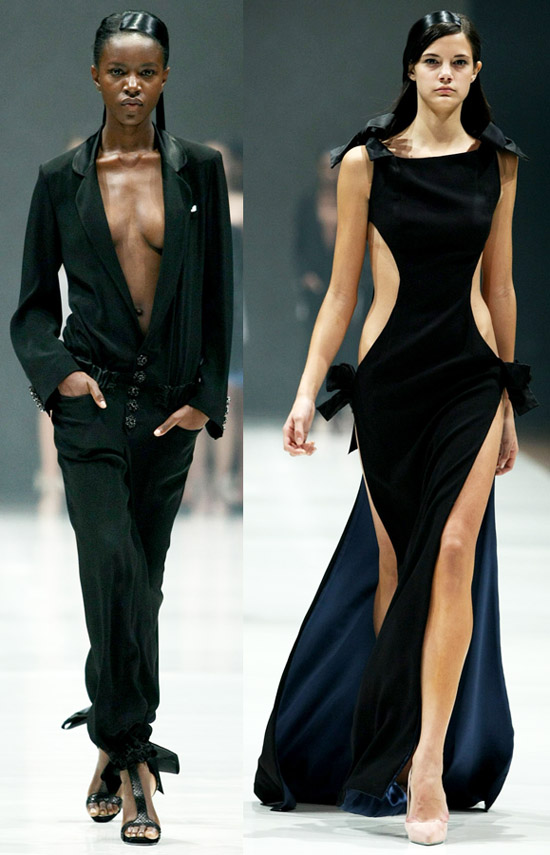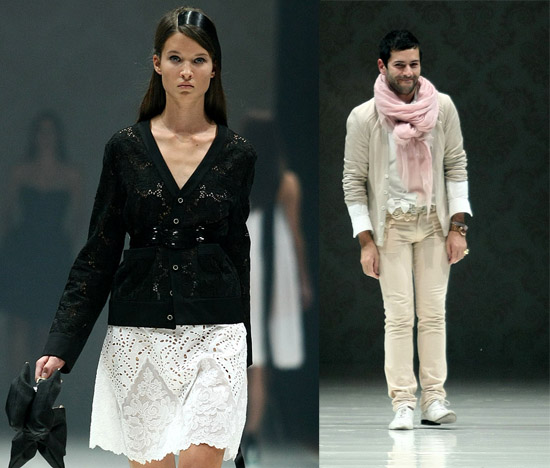 Ohne Titel
Alexa Adams and Flora Gill are the two designers behind Ohne Titel, a tongue-in-cheek name that means "untitled." Both studied at the Parson School of Design at The New School in New York City, and they have been presenting collections during New York Fashion Week since 2006.
See our full interview with Alexa and Flora here.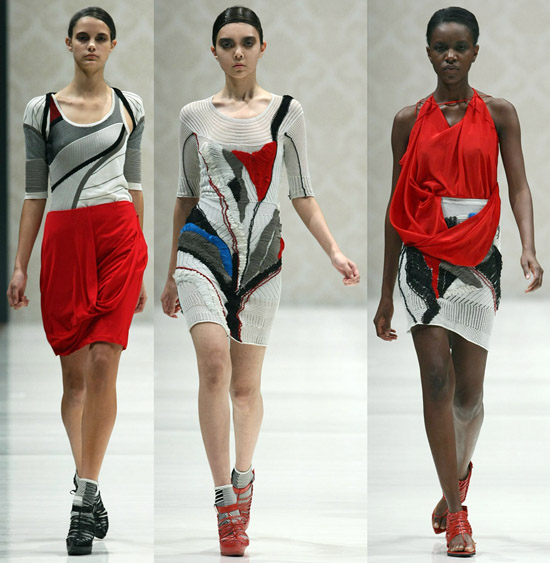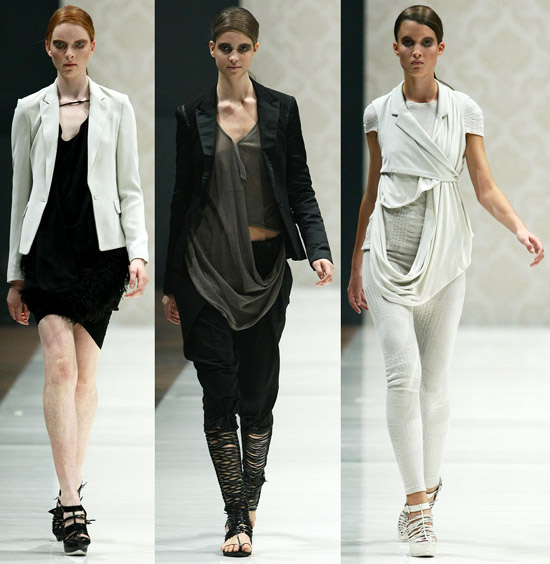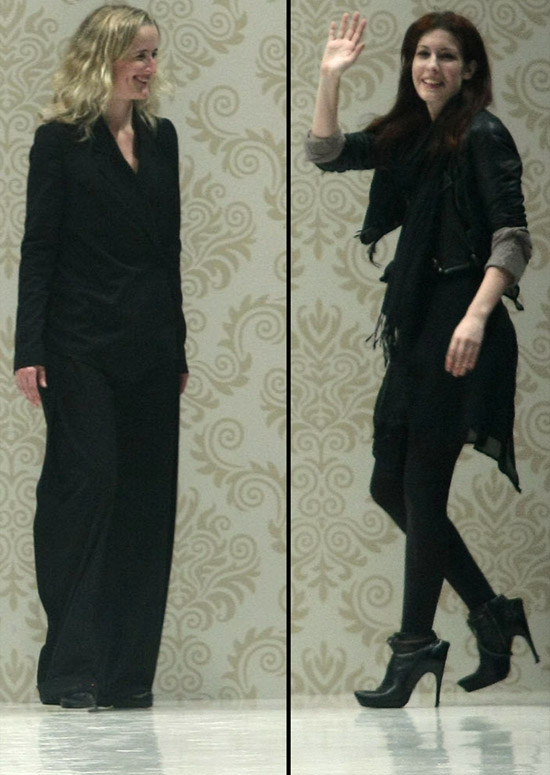 ** Designers: please walk further out onto the runway so the press can get good photos! **
Thakoon Panichgul
Thakoon Panichgul also studied at Parsons, and has been showing new collections under his Thakoon label during New York Fashion Week since 2005.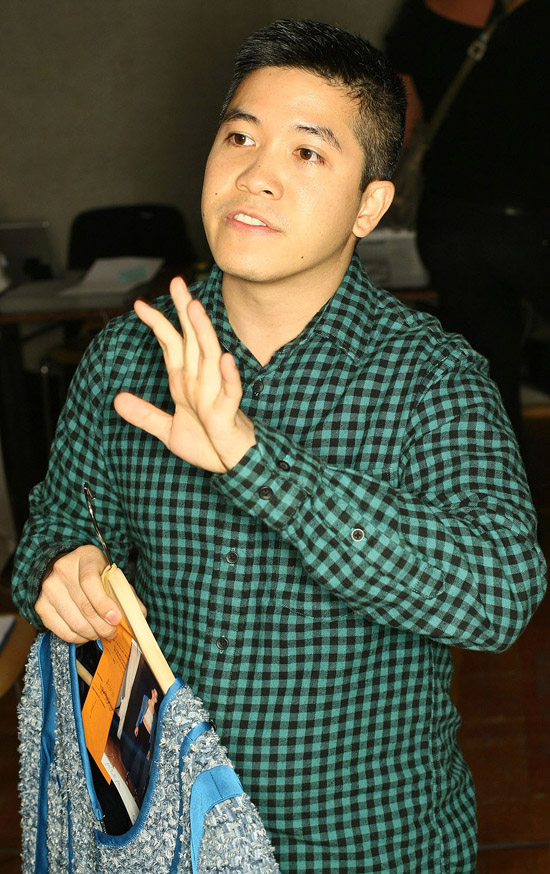 The Tasaki Shinju company in Kobe, Japan recently announced that they have appointed Panichgul as their Creative Director for the Tasaki jewelery brand. He will continue to produce his own clothing line.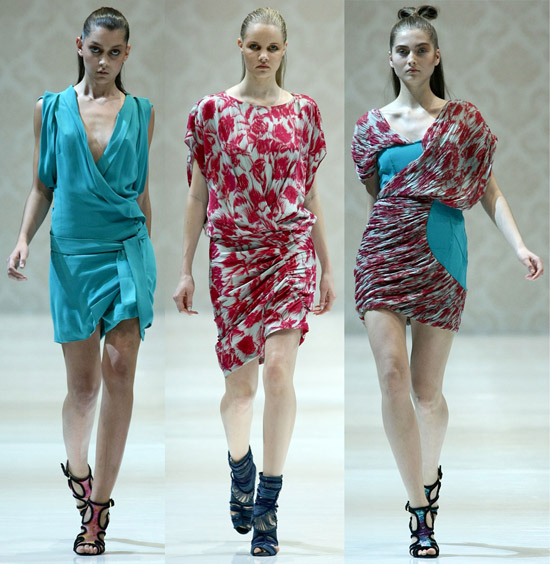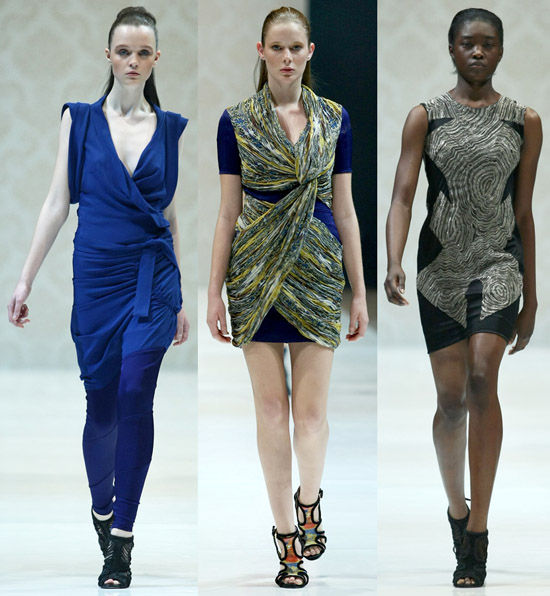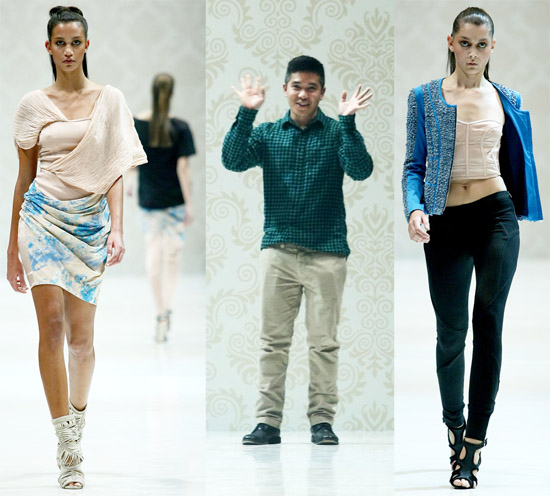 Peter Pilotto
Peter Pilotto and Christopher De Vos finished their studies in Antwerp in 2000. They founded their label, Peter Pilotto, in 2006 and show regularly at the Prêt-à-Porter in Paris.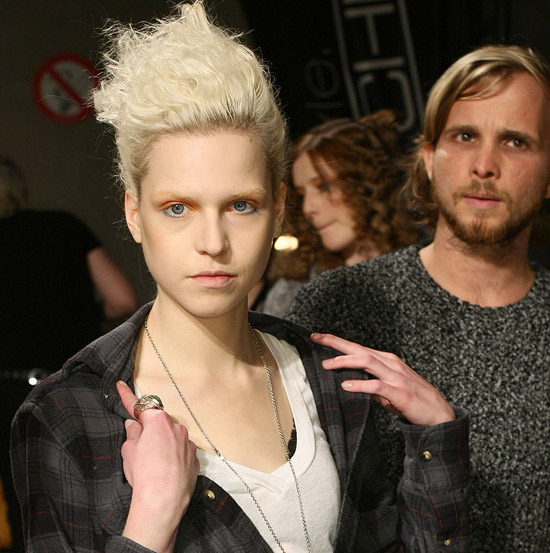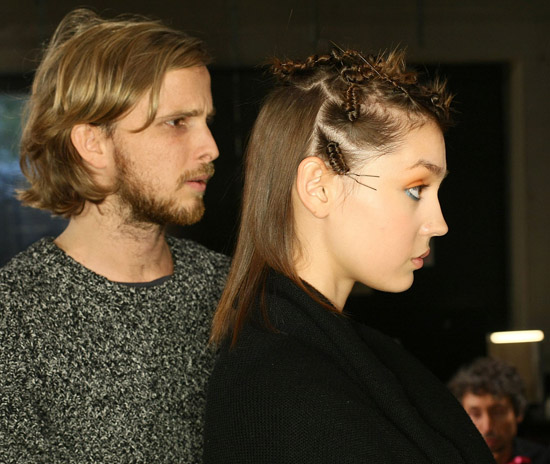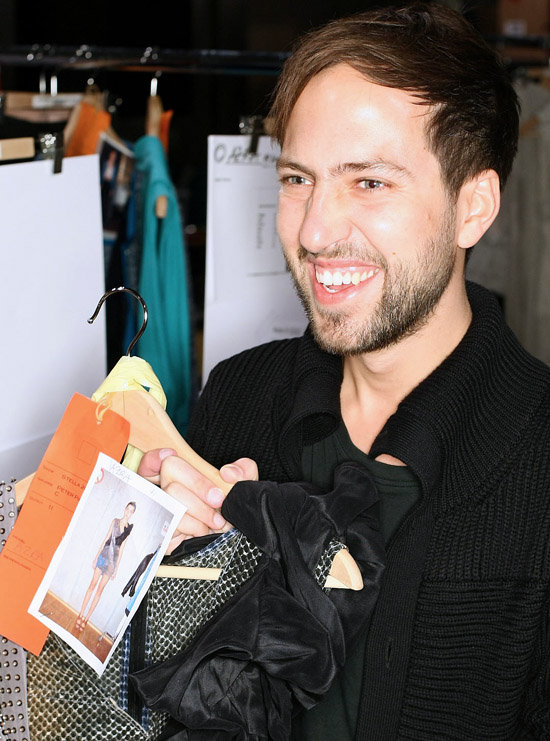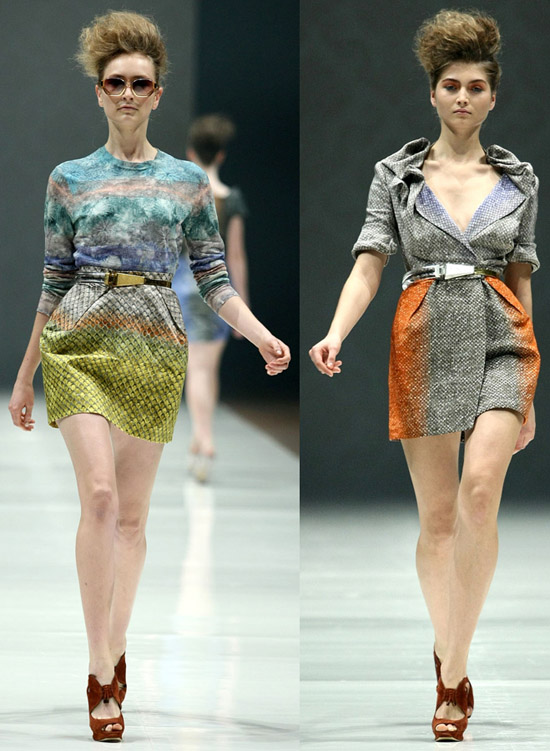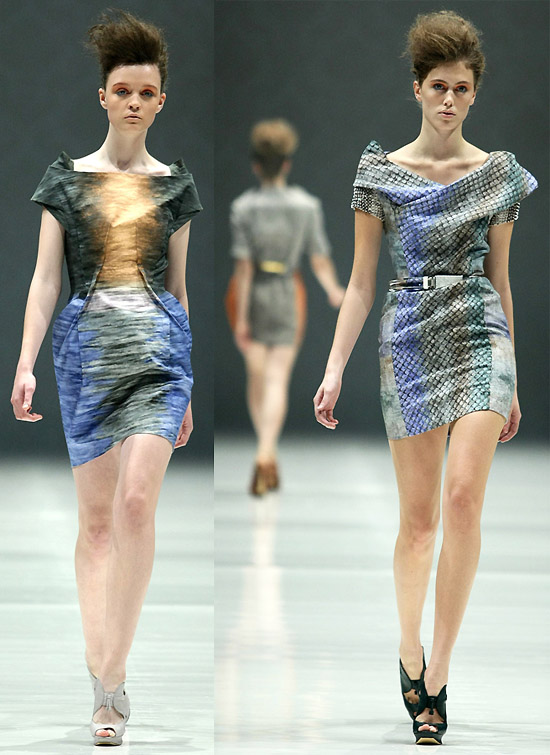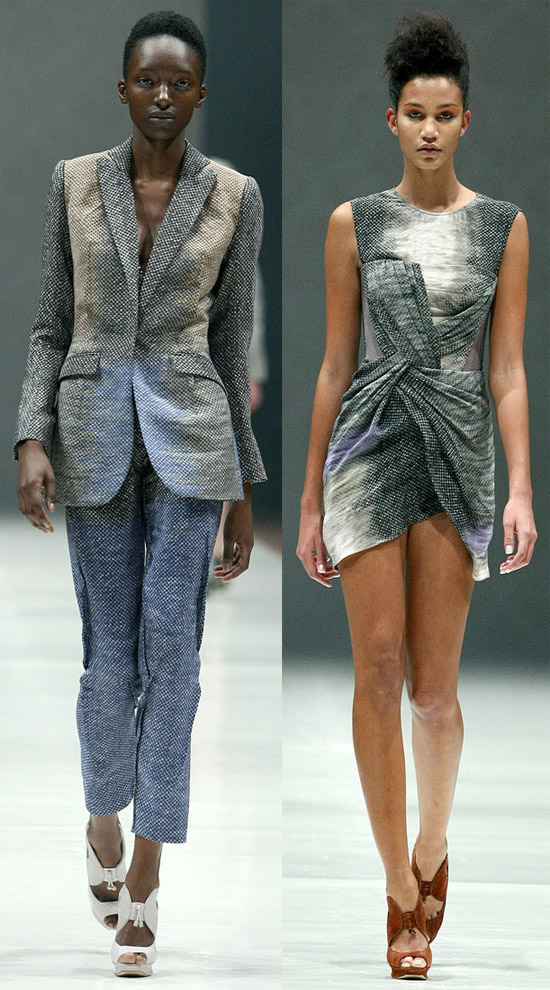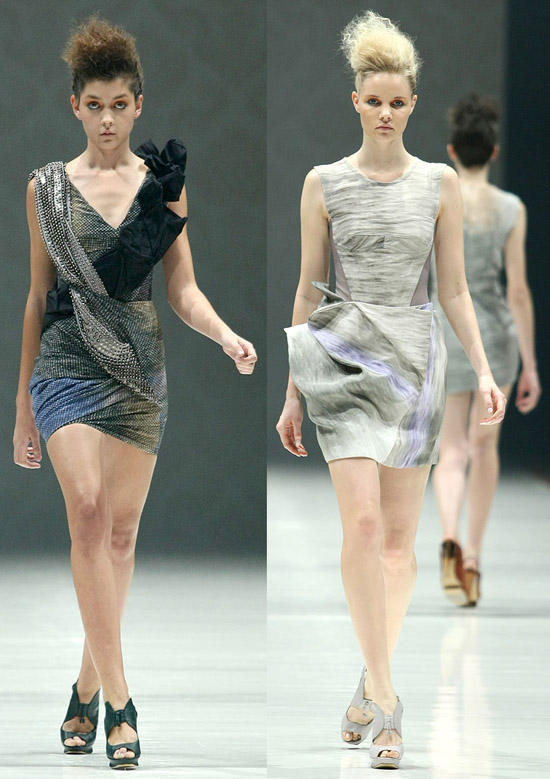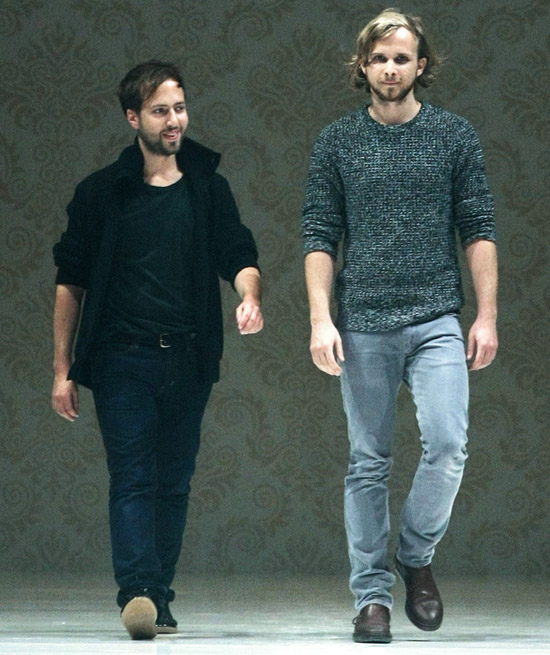 Alexander Wang
Alexander Wang, yet another Parsons alumnus, has been presenting his own Alexander Wang label in New York since 2007.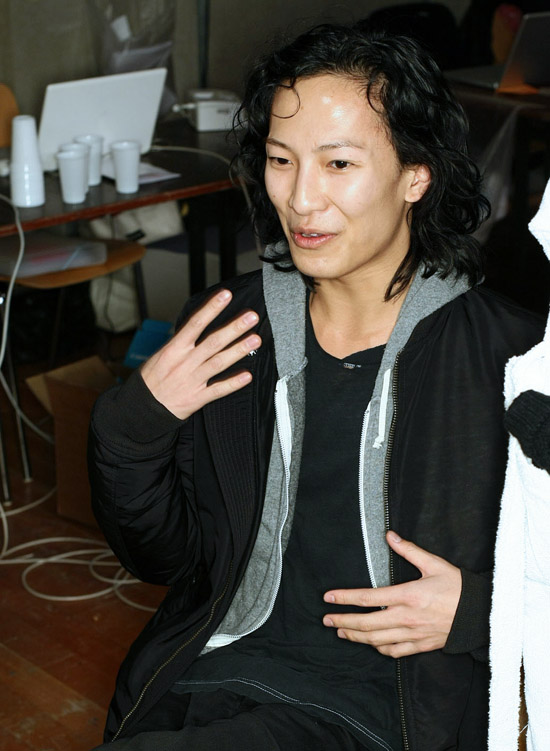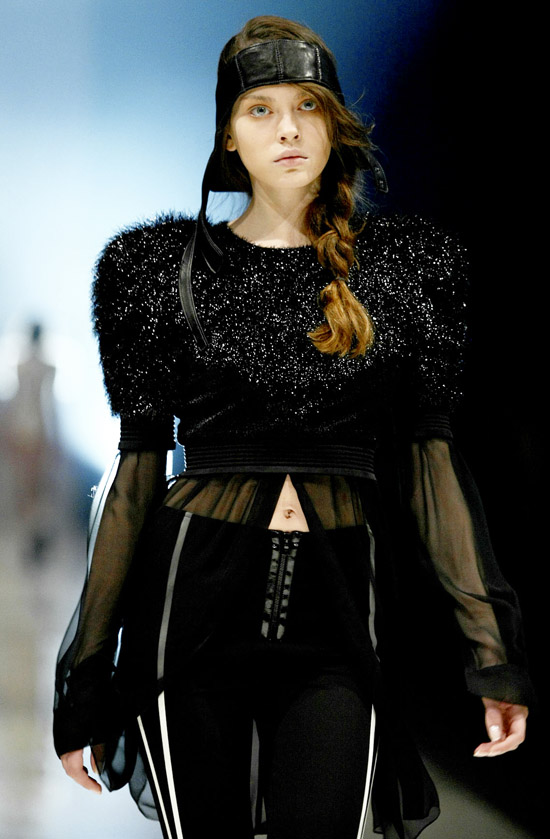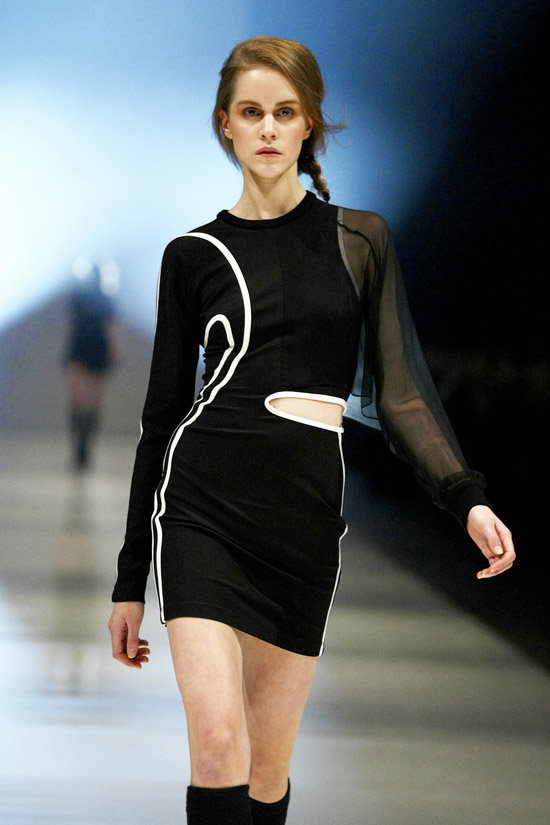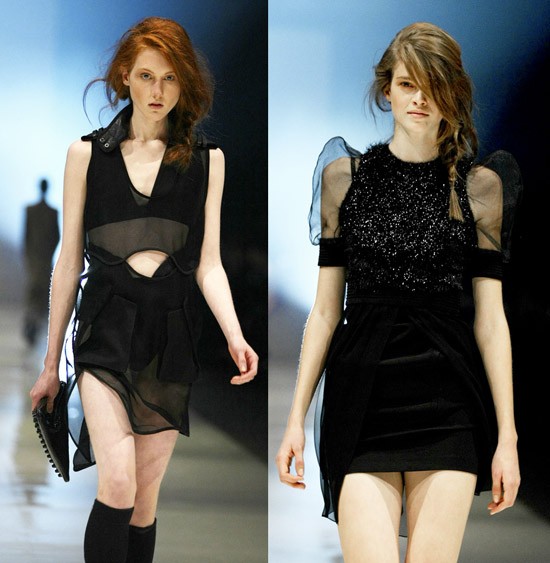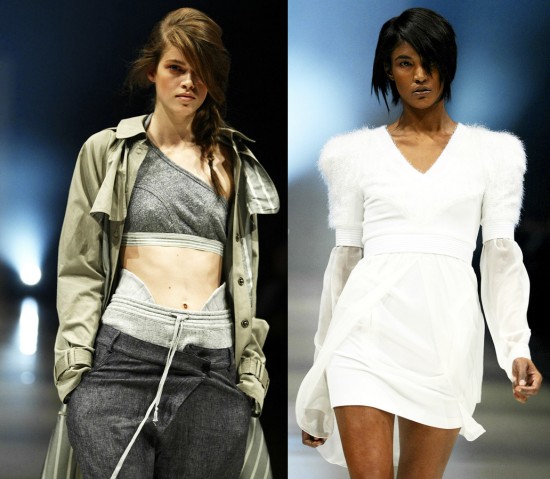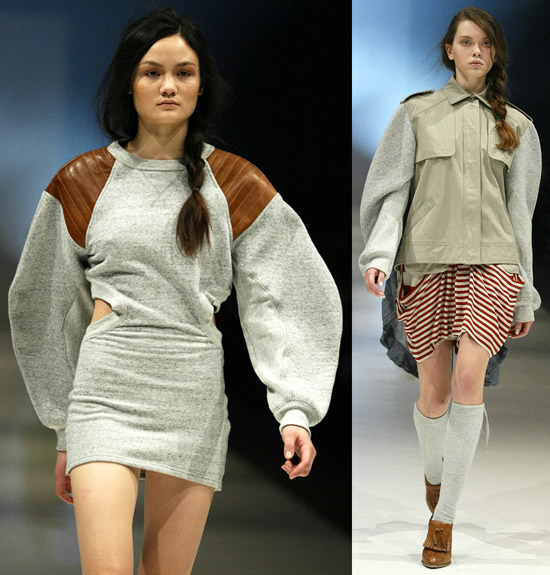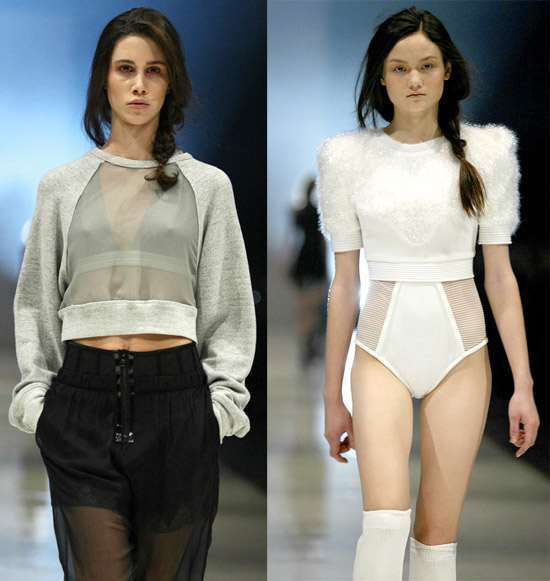 Rodarte
The sisters Laura and Kate Mulleavy, winners of the 2008 Stella Contemporary Fashion Award, were asked to present selections from their current Spring/Summer 2010 Rodarte collection.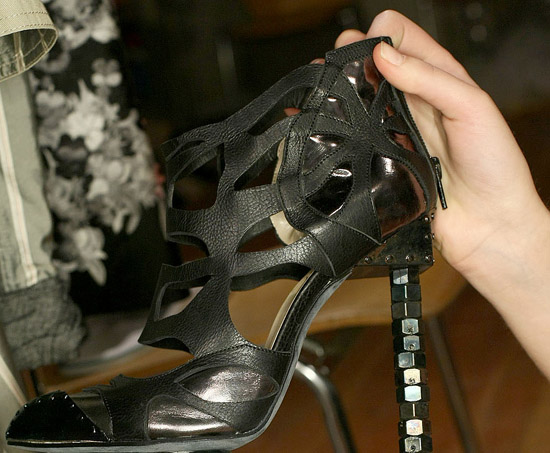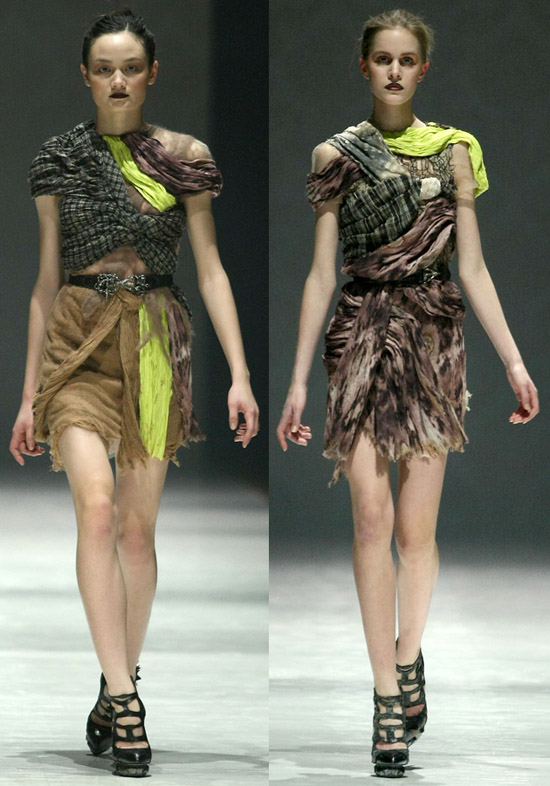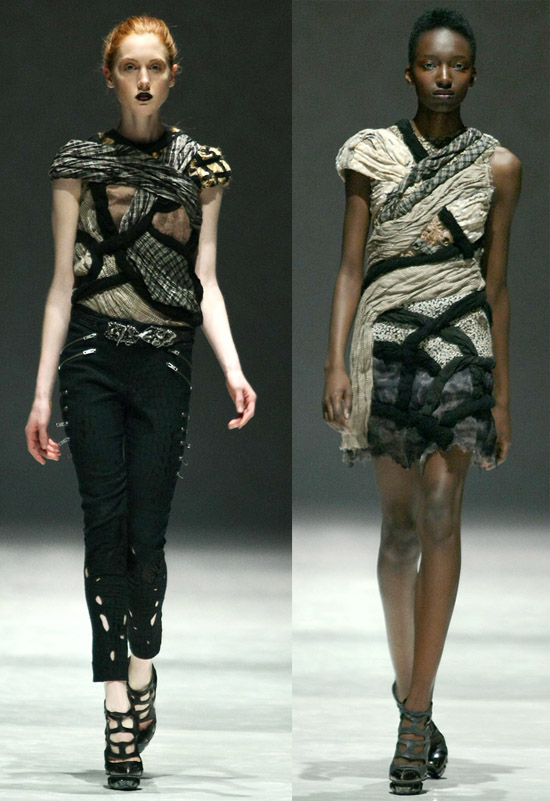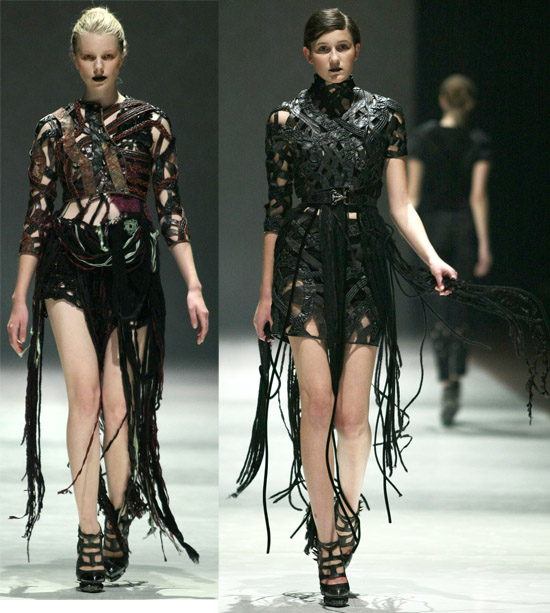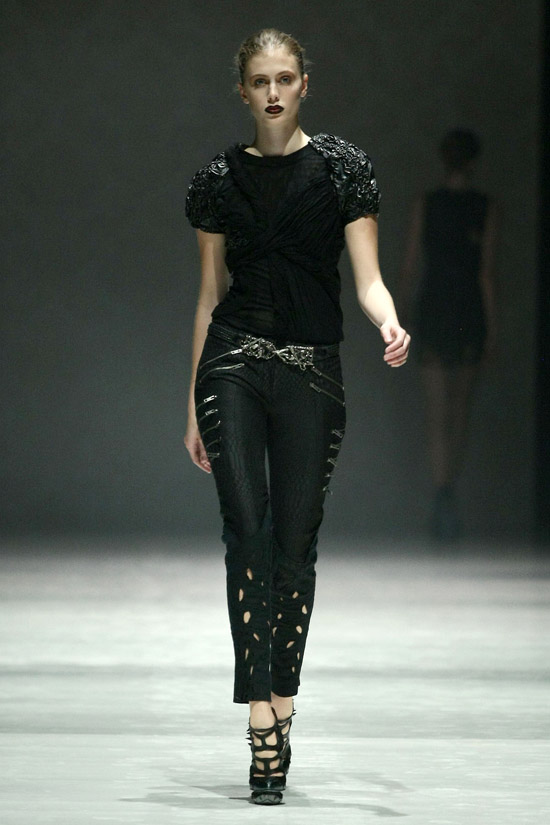 And the 2009 Stella Contemporary Fashion Award goes to… Alexander Wang.