story by Faith Bowman
photos by Adrianna Favero
Since 2001, San Francisco-born designer Peter Som has been raising the bar for pretty, ladylike clothing with a youthful fair. His spring-summer 2010 collection again left little doubt that Som is a designer whose clothing flatters and defines the female form. Continuing with his love of saturated color and sumptuous fabrics, the collection sizzled for the eyes, igniting an immediate desire to shop.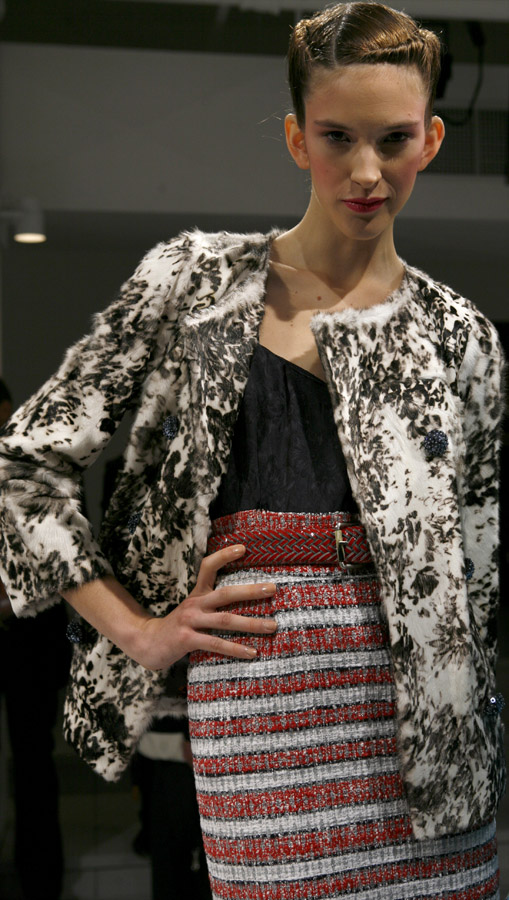 Last spring, Som seemed to play it safe with beige, grey, and sand tones being dominant. This time around he seemed to find himself again, breaking out with strong vibrant looks like red and white tweed jackets with matching pencil skirts. The retro feel continued with shimmery cocktail dresses that would have been all the rage in '50s Hollywood. In addition, there were sharp separates and several suits that could potentially be dressed up or down depending on how one accessorizes.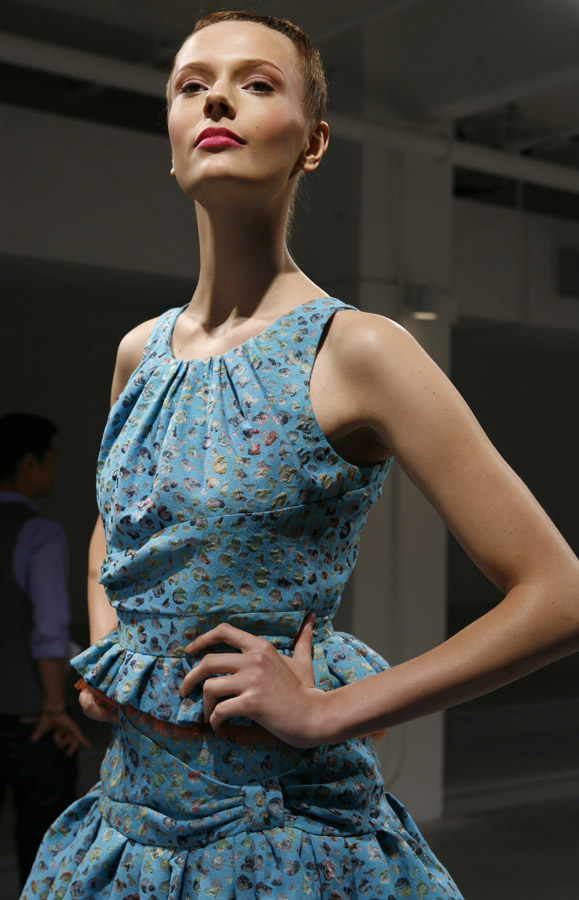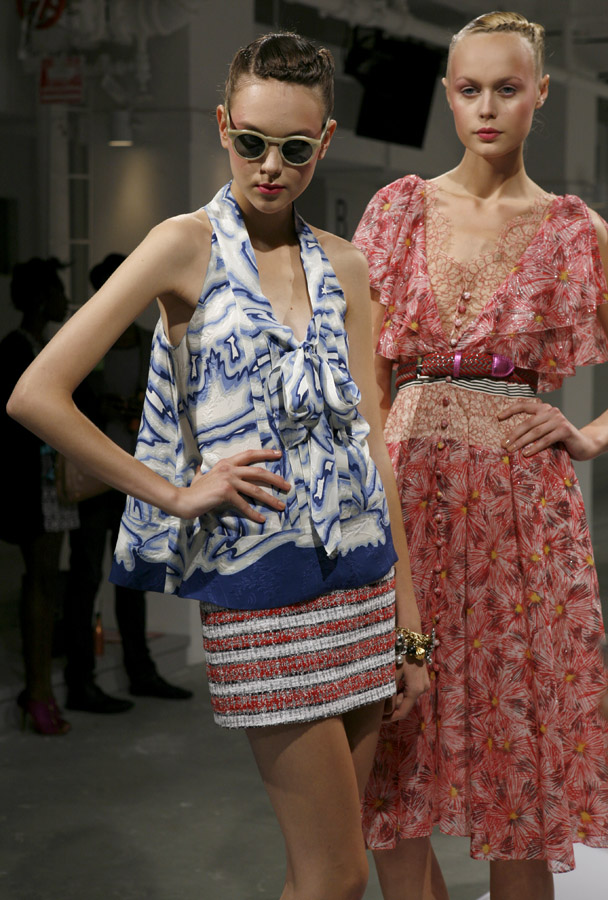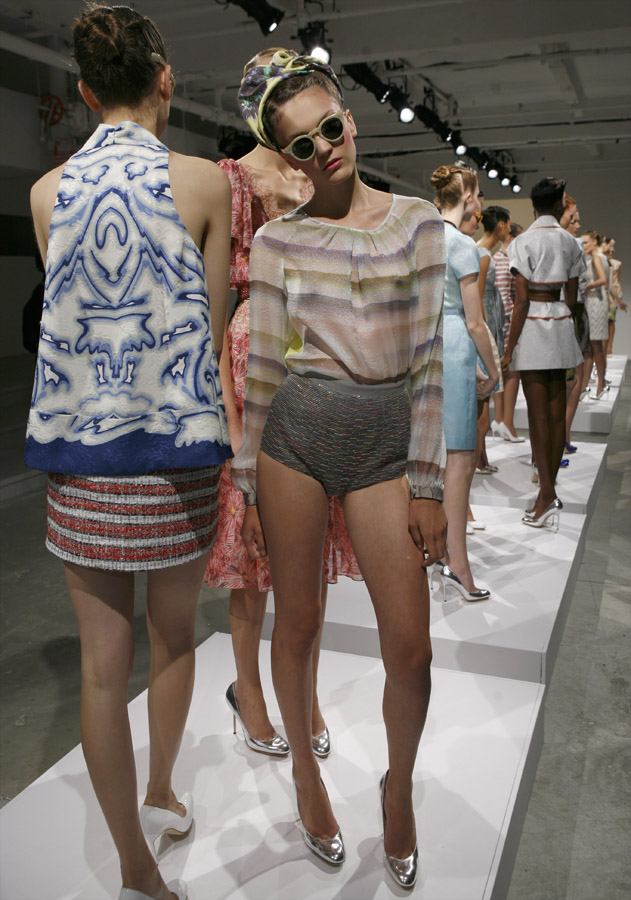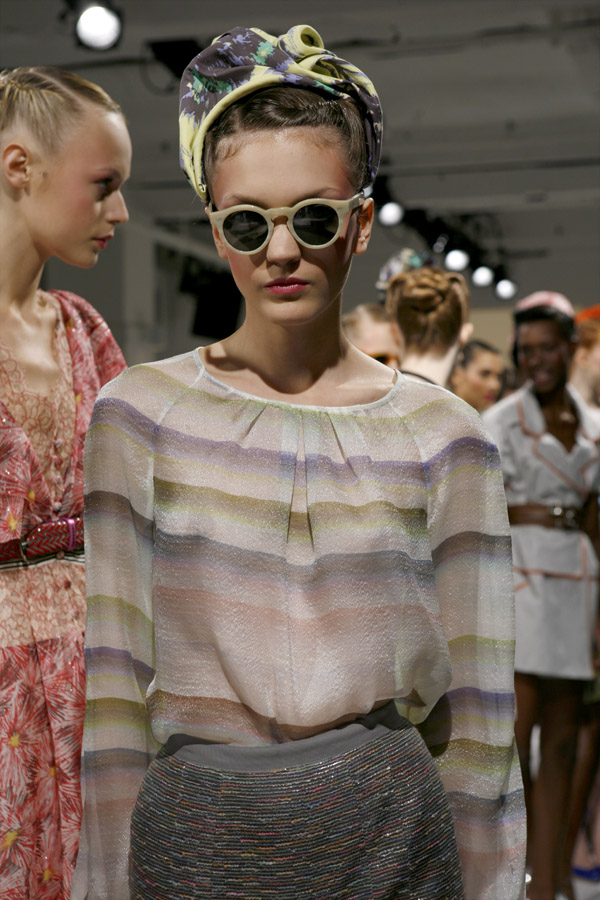 Playful metallic short shorts can be worn with loose striped blouses and patterned turbans for that 'star by the pool' look of the 40's. However, paired with super-high heels and Som's fluffy black and white print faux-fur jacket, the ensemble can take you out the door and onto the floor, rock star style. Or grab his high-shine silver leather anorak to pair with the orange ringed scoop-necked sweater and the metallic threaded slim-line skirt? This collection's message of playfulness and humor coupled with solid tailoring to flatter every kind of figure has put Peter Som back in the running. We hope to see more of this punchy playful attitude in seasons to come.