story by Boris Marberg
photos by Boris Marberg and Wolfgang Wöhrle
Carlo Pignatelli Outside is the outerwear line produced by one of the world's great designers of men's formalwear.
This show opened Milan Moda Uomo and went right for the jugular on a classic winter image. My first impression was that this was deeply influenced by the idea of a Russian winter presented in the film Doctor Zhivago, and reflects winter in the time of the revolution against the Tsarist autocracy. In fact, the music played at the beginning of the show was the overture from that classic motion picture, an odd yet harmonious blend of subtle military themes with folk music.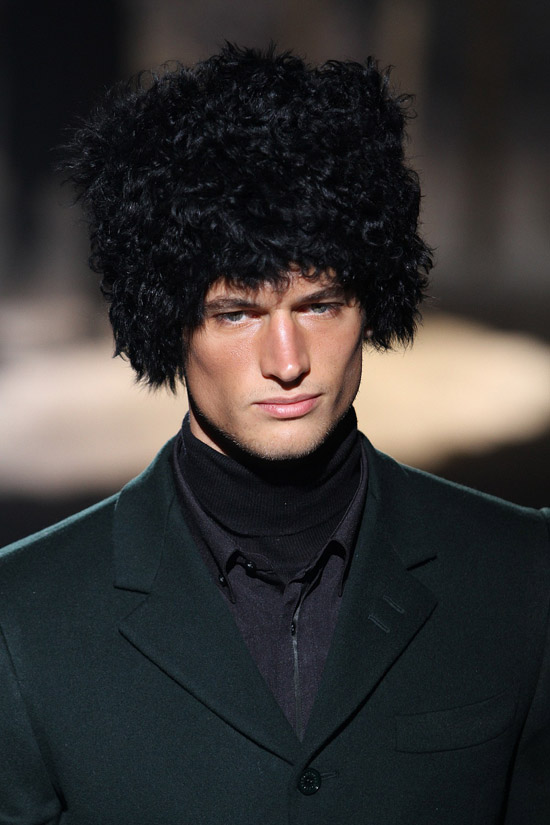 Unapologetic high end cold weather materials and aristocratic cuts dominated the runway, making the young men who were wearing them seem quite a bit more bourgeois than rebel rabble.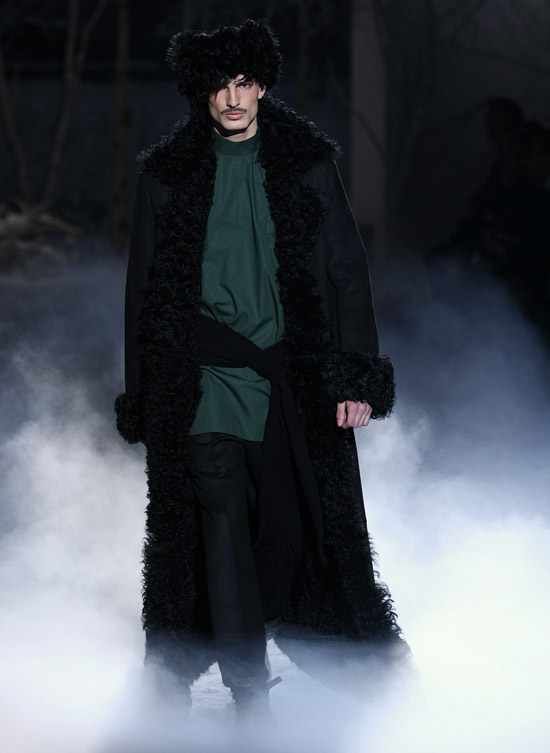 January of 2011 will apparently be a very cold winter, in the view of Mr. Pignatelli, and a scene was set for the models to play at marching across some imagined frigid countryside, some suggested as revolutionaries carrying umbrellas as soldiers march with rifles. The vision was manifested with elaborate scenery, artificial snow, fog on the floor, and lonely together trees in the distance.