story by Boris Marberg and Charles Beckwith
photos by Boris Marberg
Maurizio Modica and Pierfrancesco Gigliotti's Frankie Morello menswear show at Via Palermo (their usual spot) was a great "spettacolo." The theme was vampires and football (world championship soccer).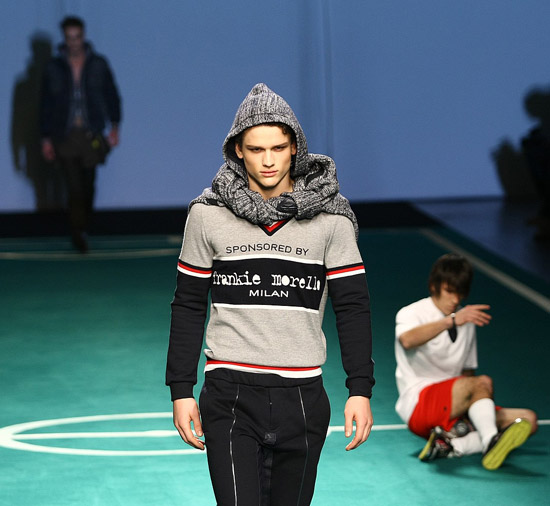 Italian football is a summer game, and this is an autumn/winter collection, but this is Frankie Morello. Their web site barks at visitors and there are vampires on the runway, so pretty much all bets are off for these guys playing by the rules.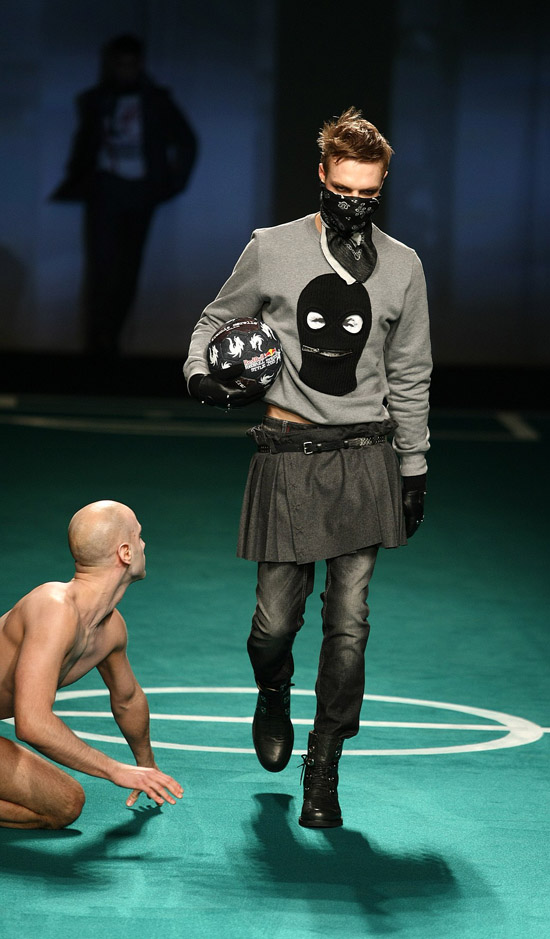 The Morello shows are often a kind of performance art, and this one was no different, with a very massive and very active video wall as the backdrop, dancers in male lingerie running around striking poses, and soccer players all over the place.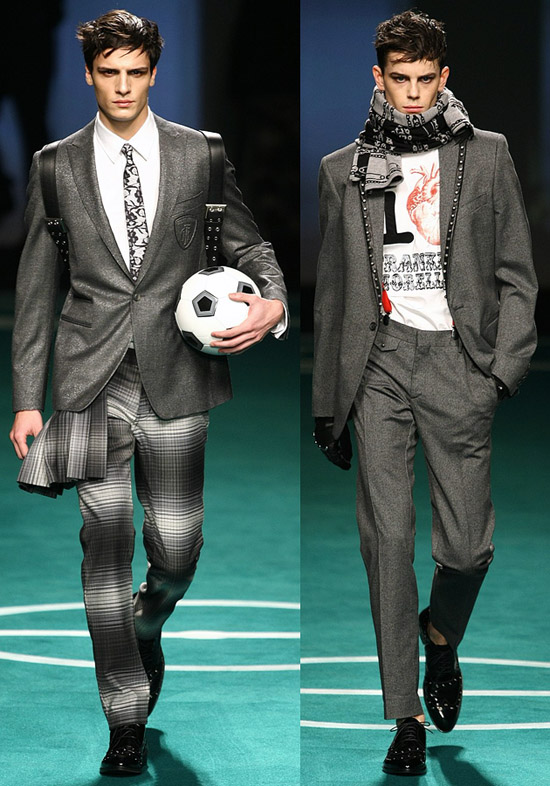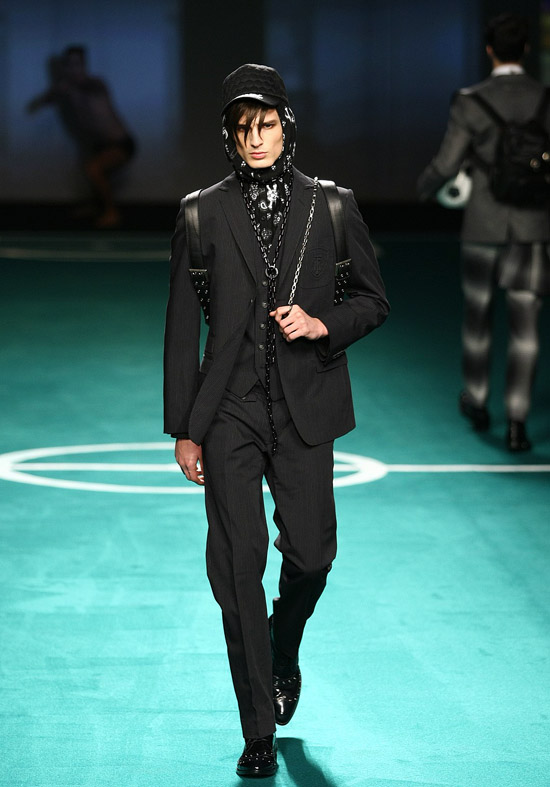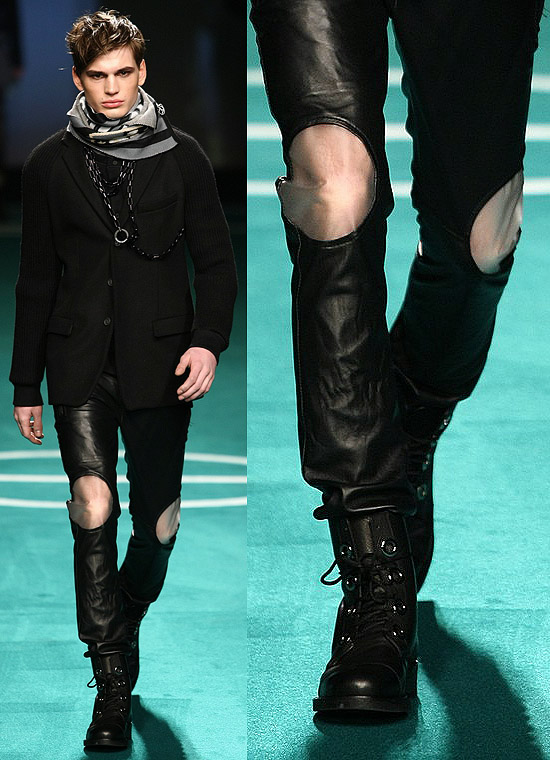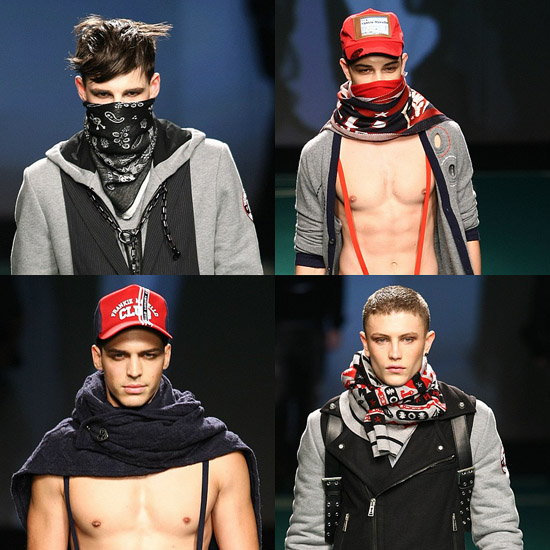 There were some interesting asymmetrical zippered vests, and the styling on some looks was just wildly inspired.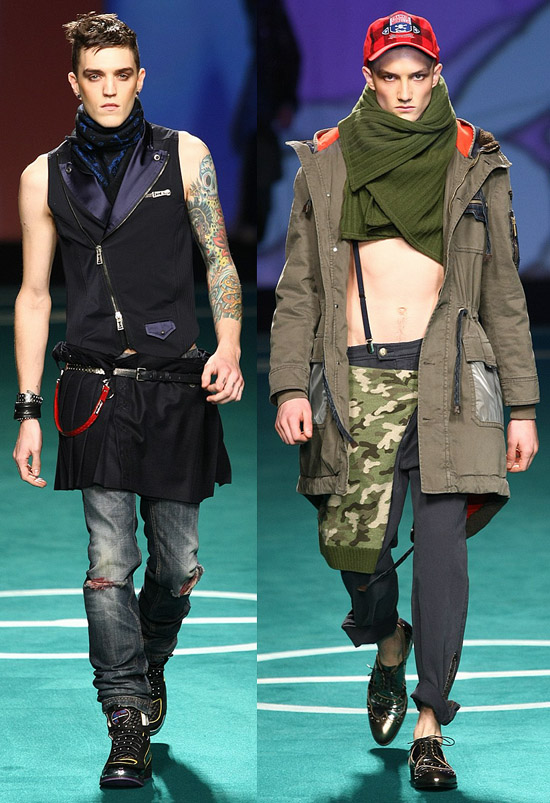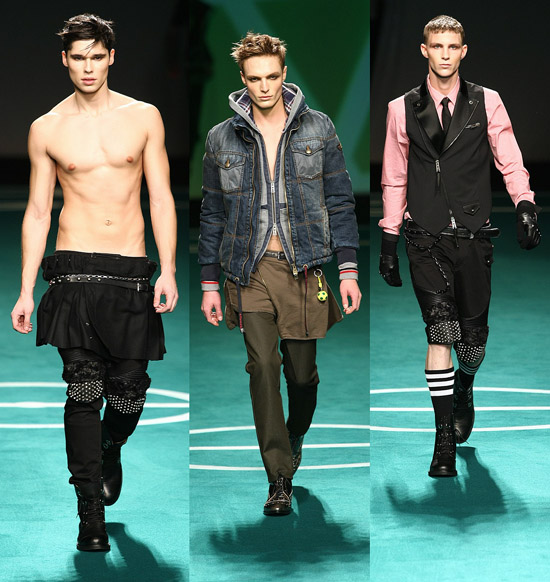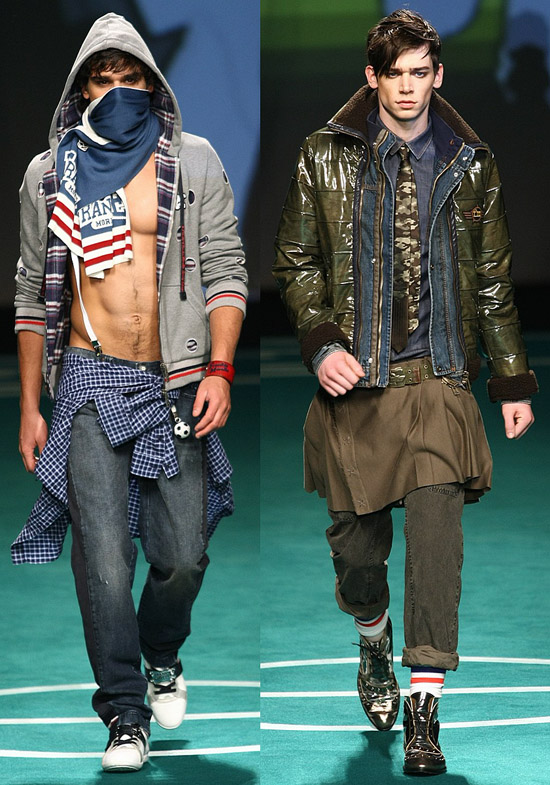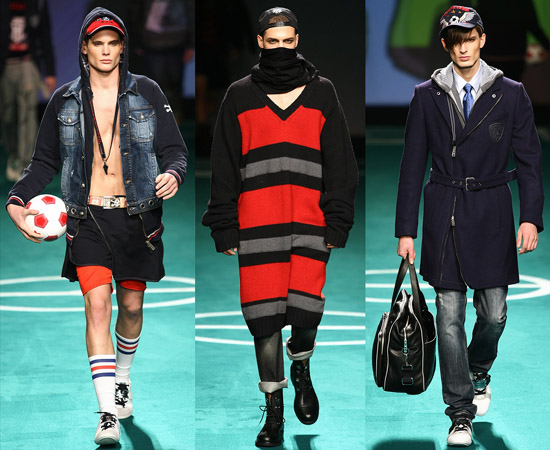 The performance art elements were great entertainment on their own, the clothes were fun and funky, and the models were really selling the charismatic undead thing, all of which combined into an odd but cohesive and interesting show.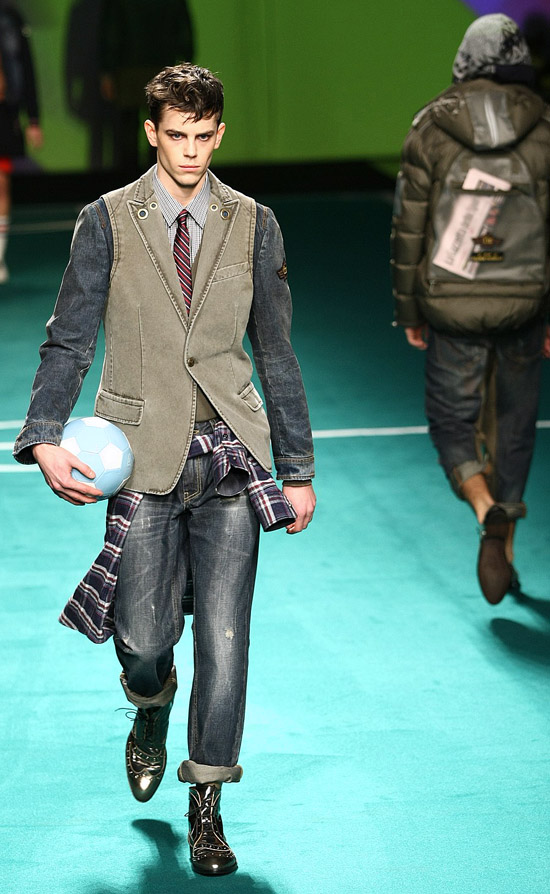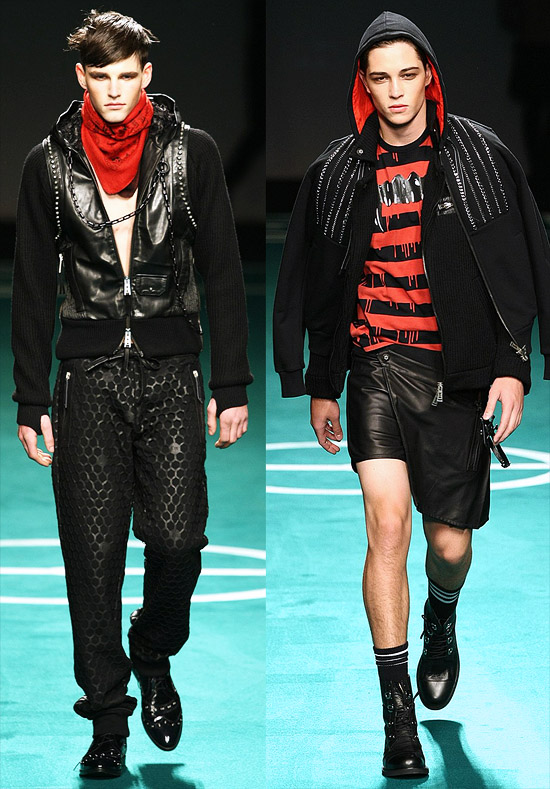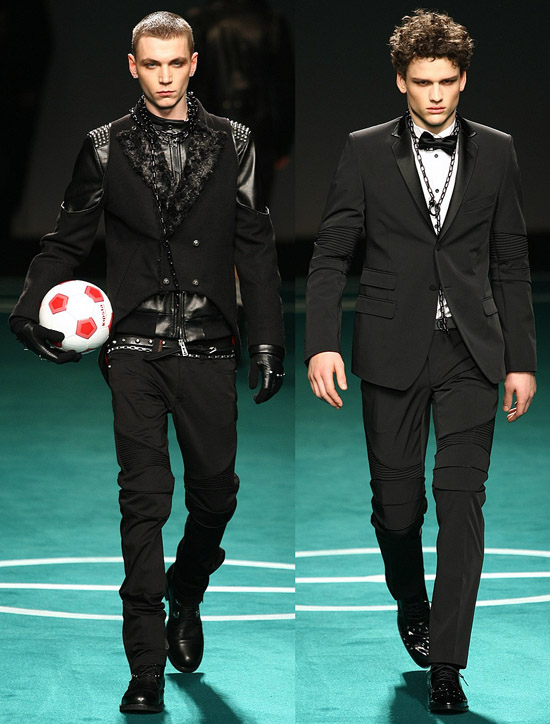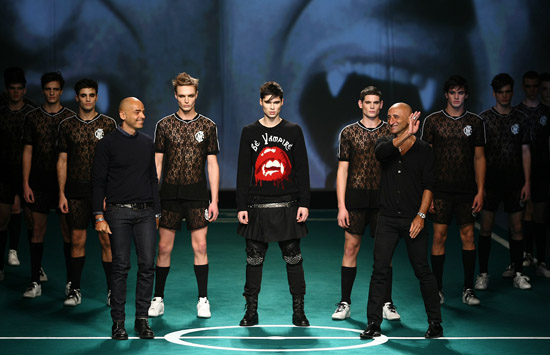 EDITOR'S NOTE: We accidentally left out Wolfgang's backstage shots when this article was initially published. They appear below.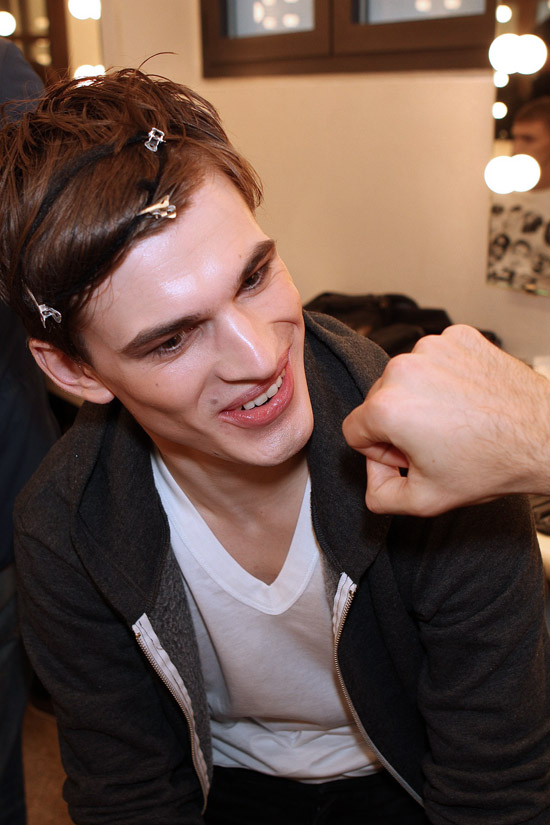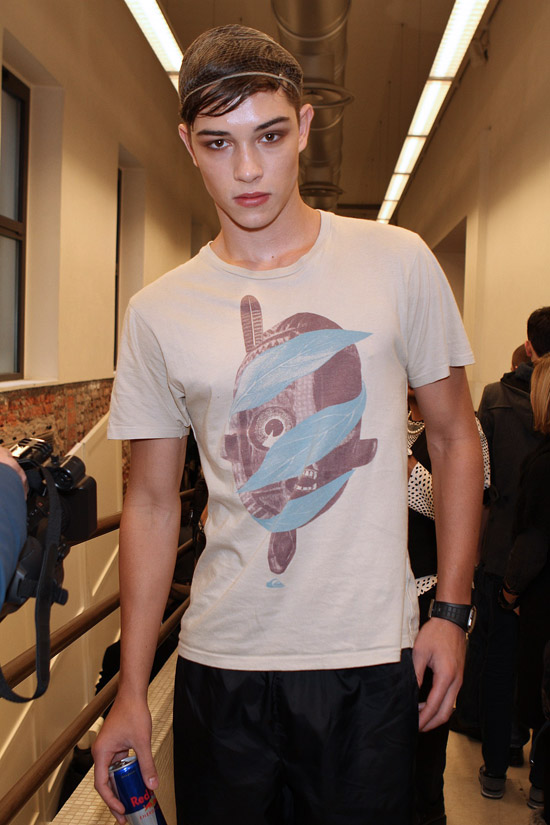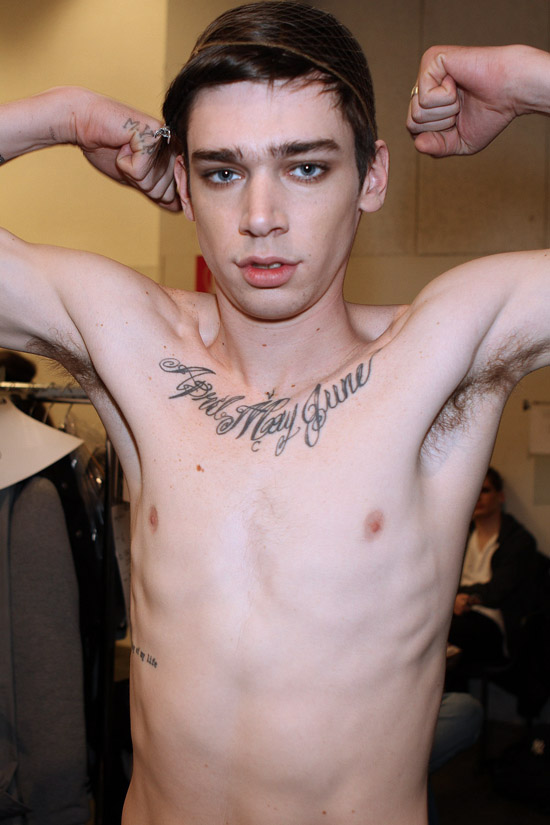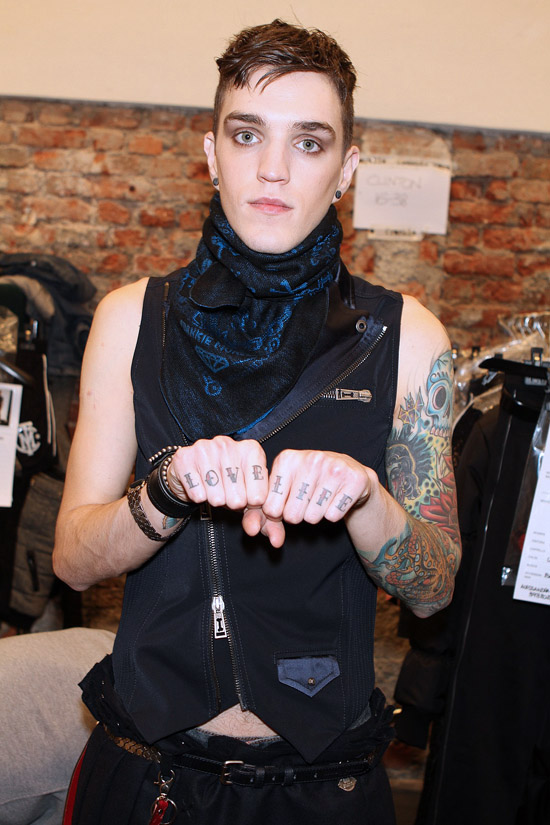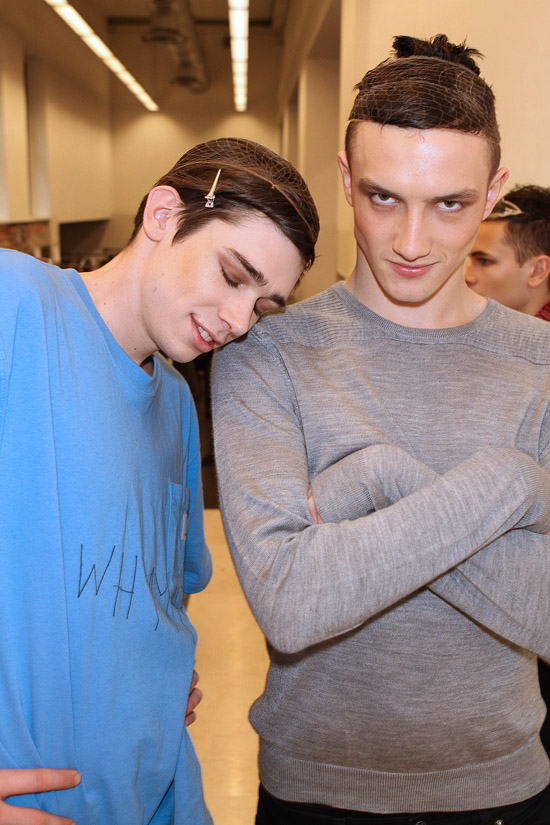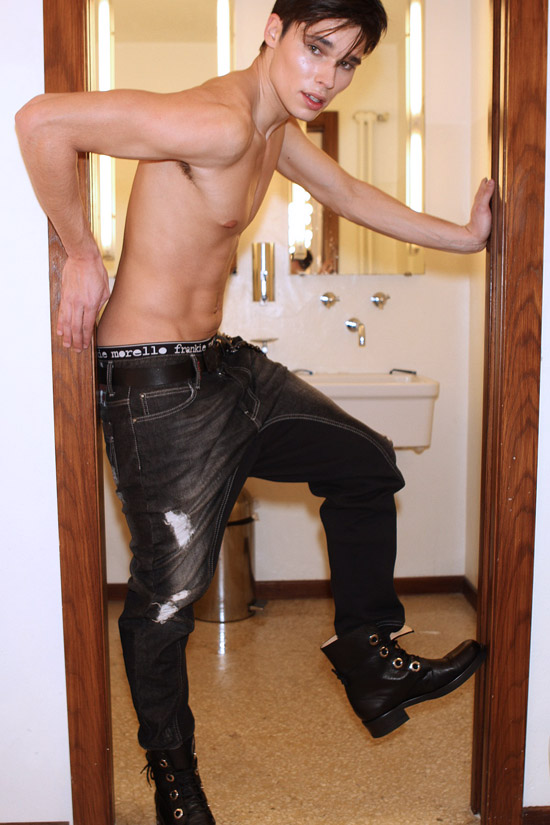 There are also some interesting backstage shots from this show on the sonny photos blog.