story by Charles Beckwith
photos by Boris Marberg
From earth tones to eggplant to black and cobalt blue, this elegant and varietal collection of women's and men's fall clothing and accessories from Hugo Boss showed quality tailoring with innovative style throughout, and will certainly please a lot of consumers.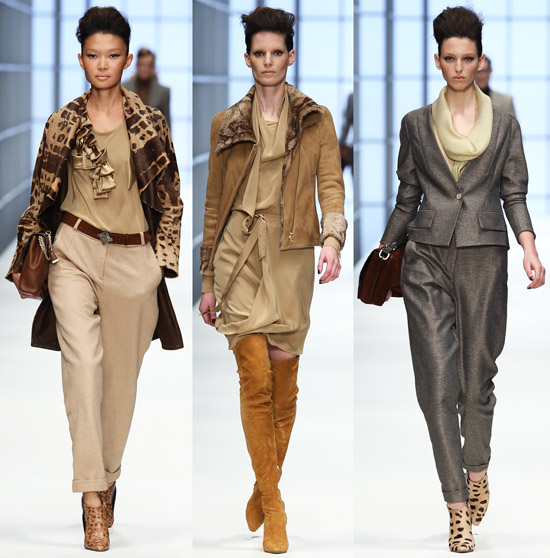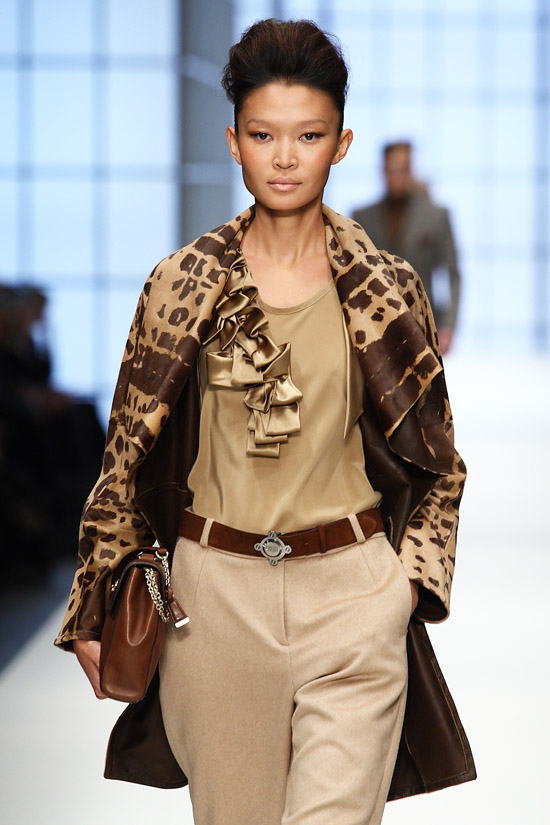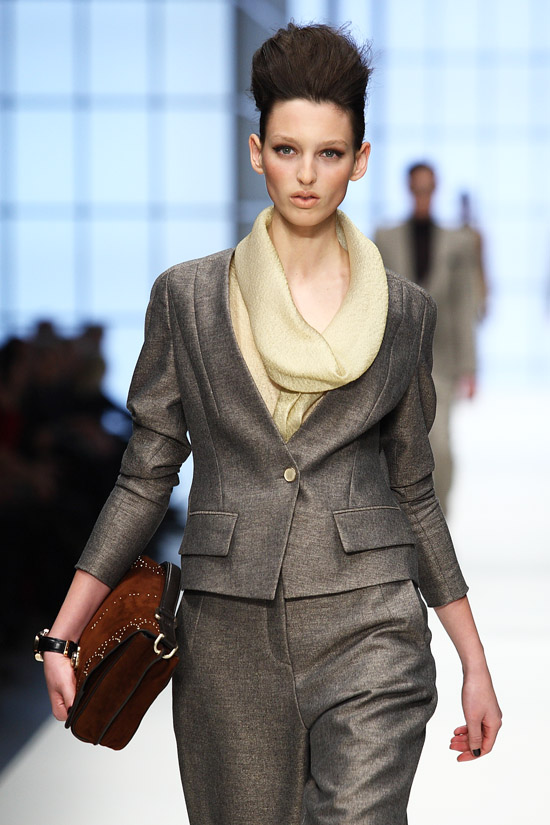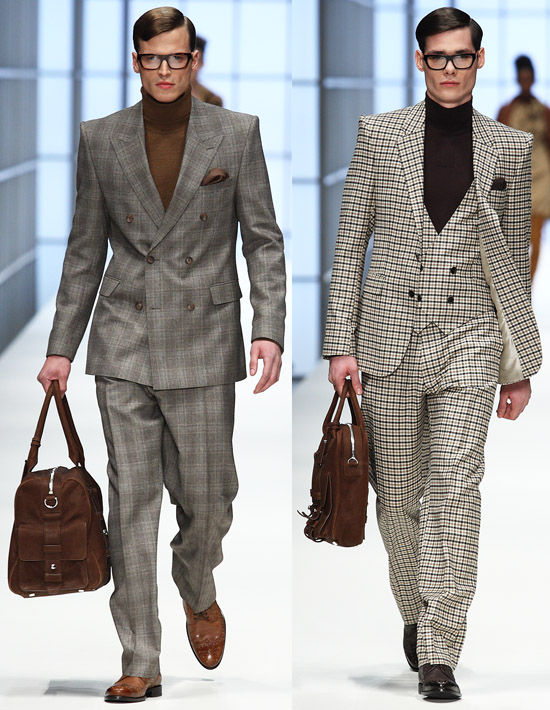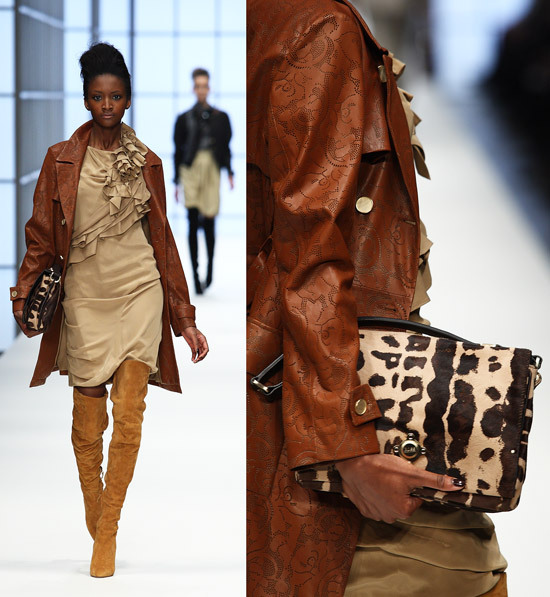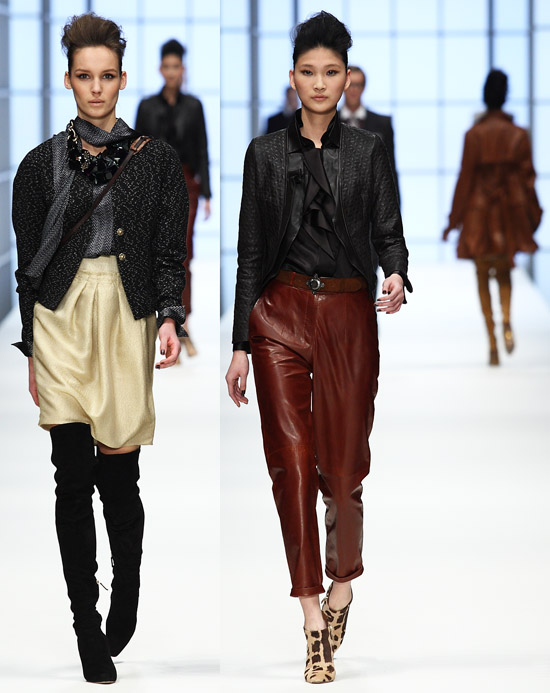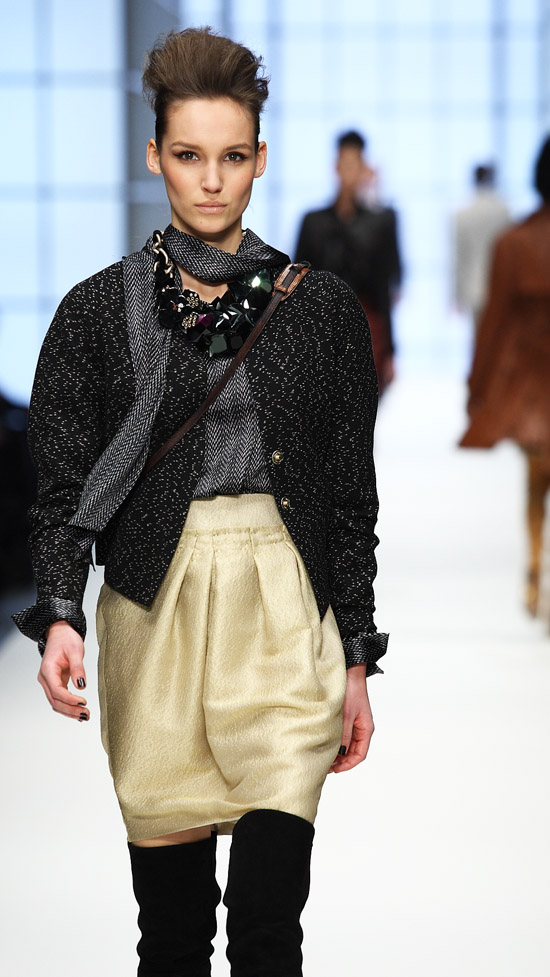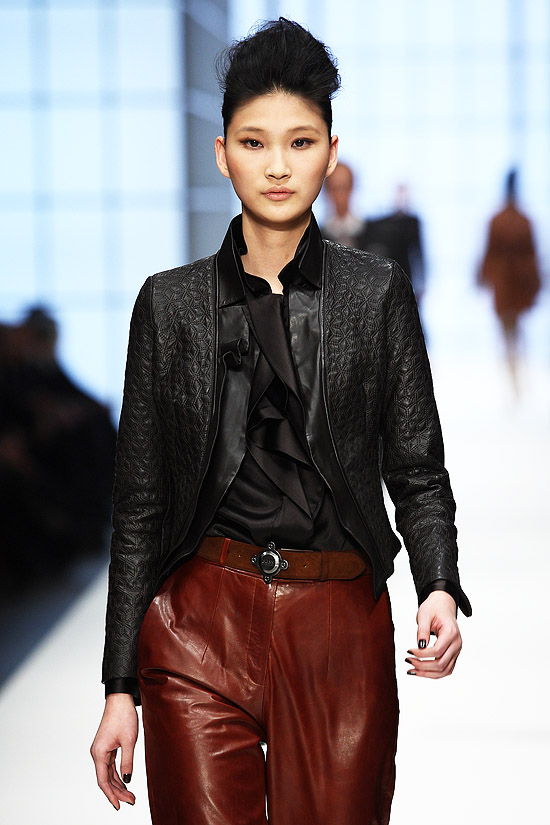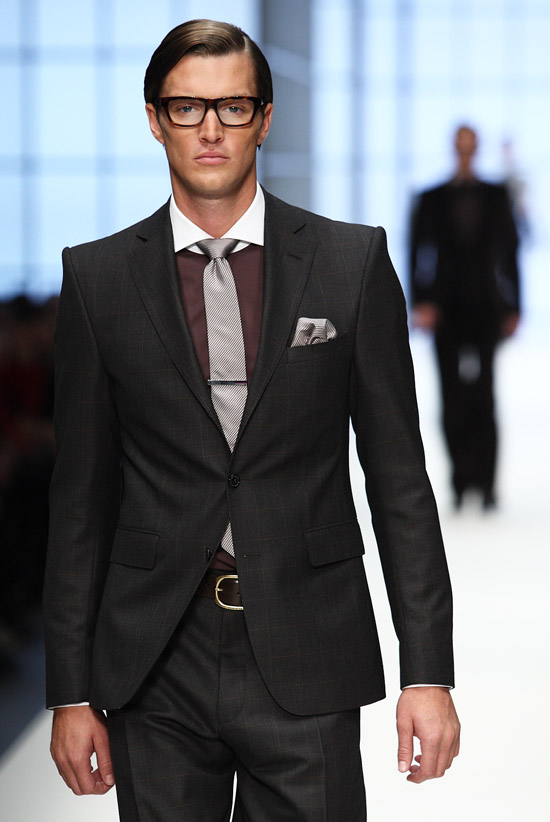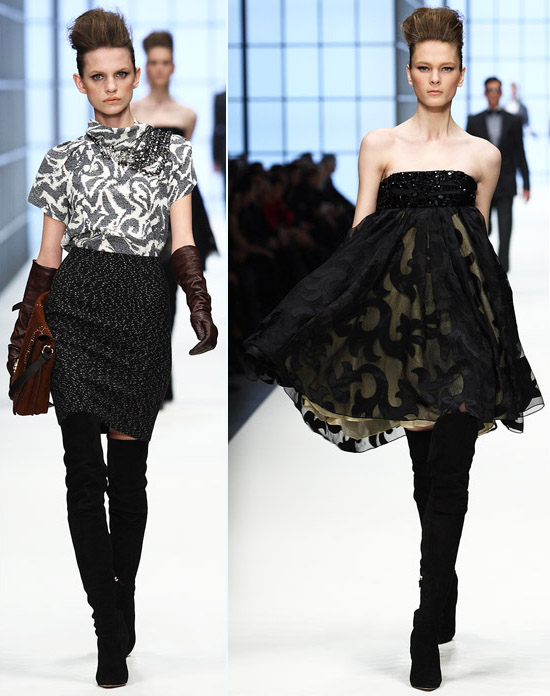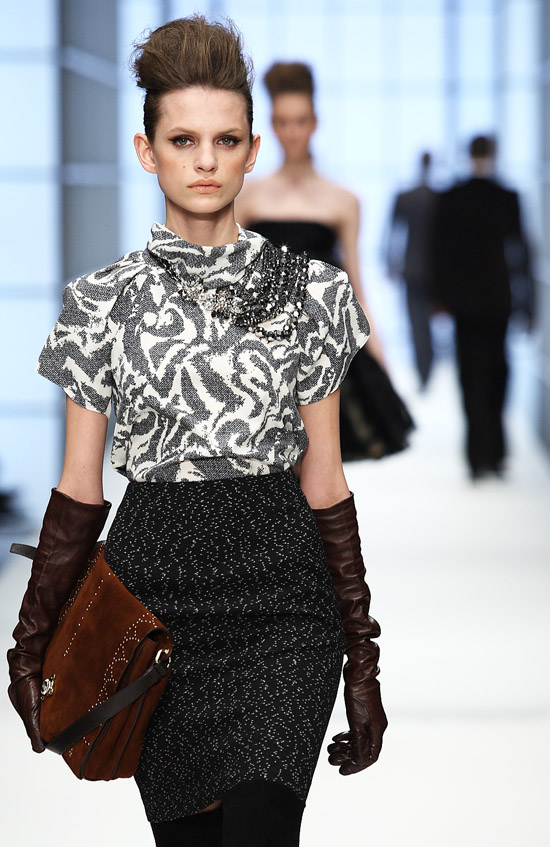 If I must pick one thing that was disliked, that would be the overuse of the brand name stamped so prominently onto every accessory, as if that qualified as a tasteful decoration.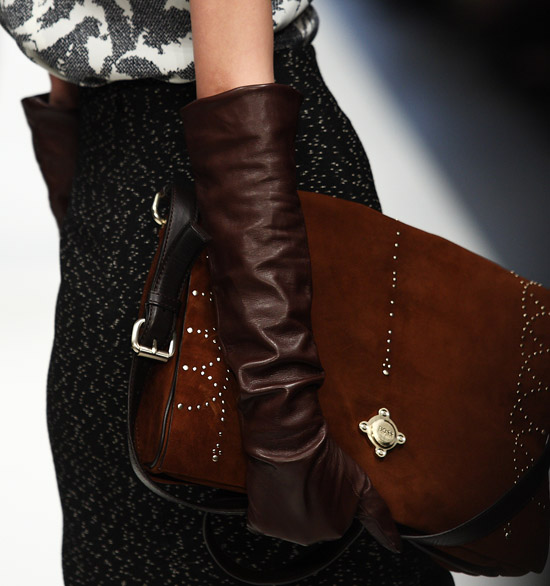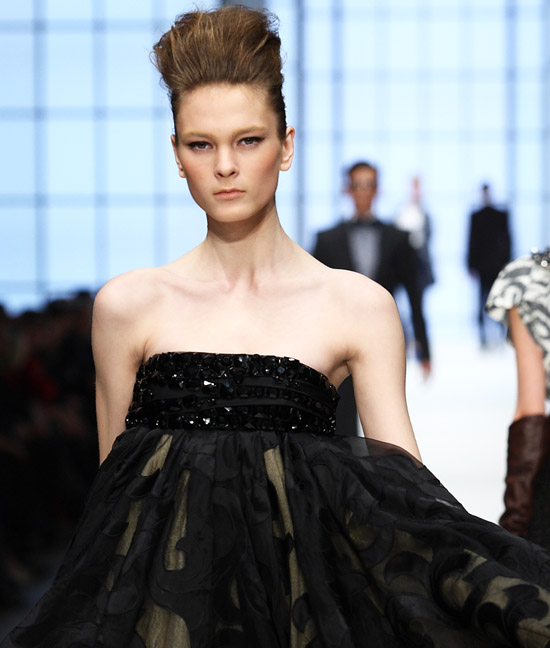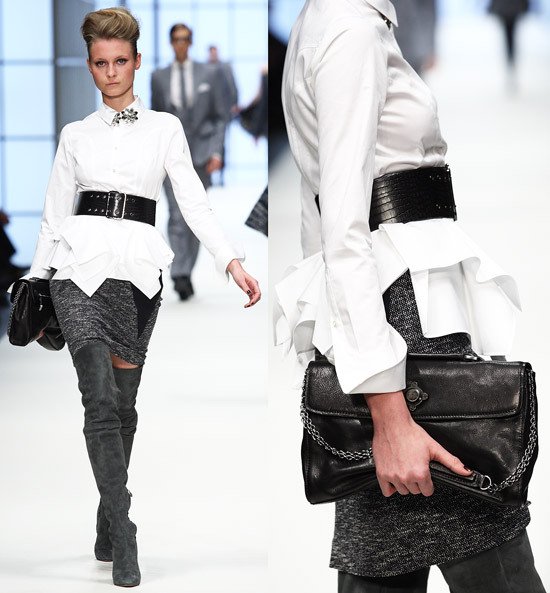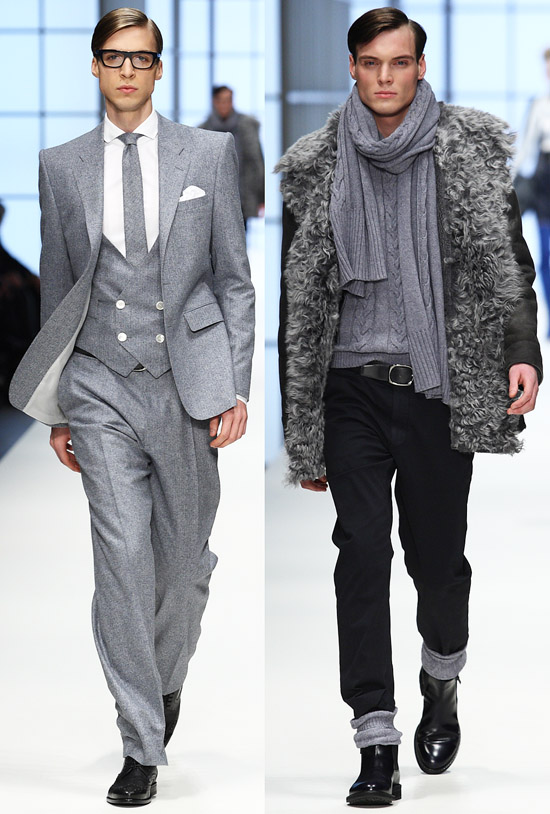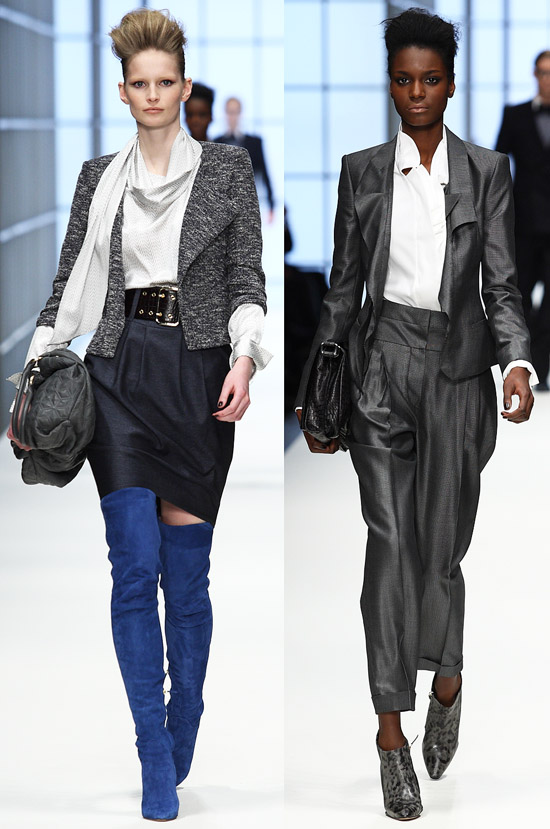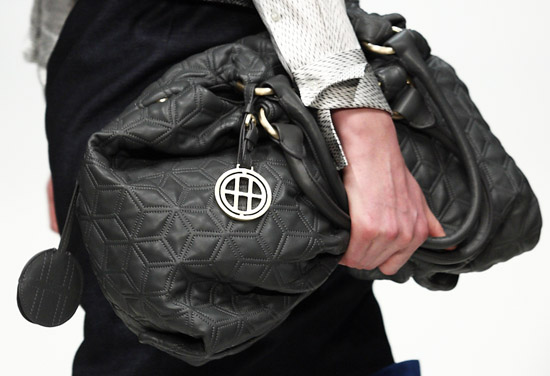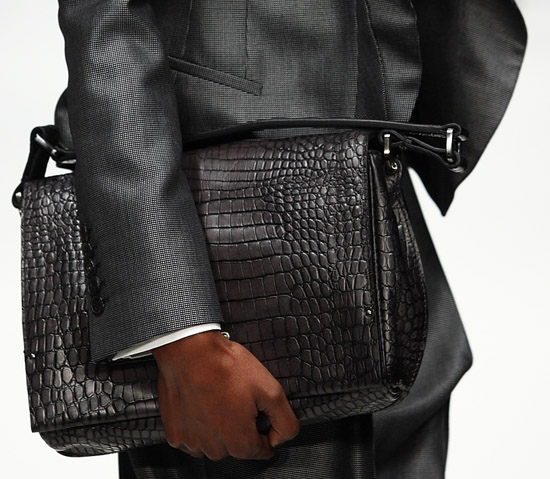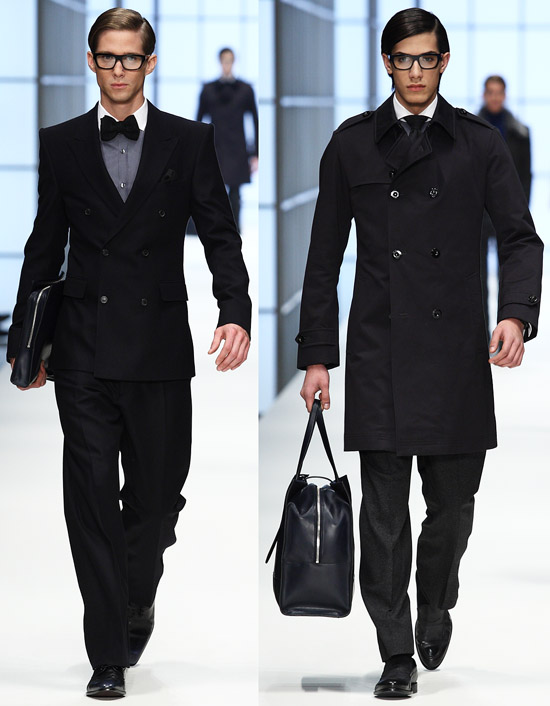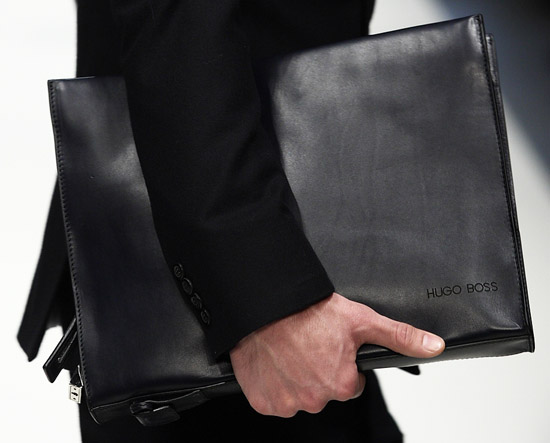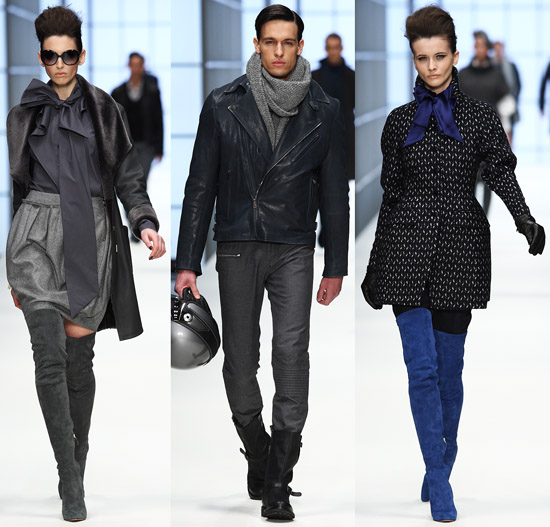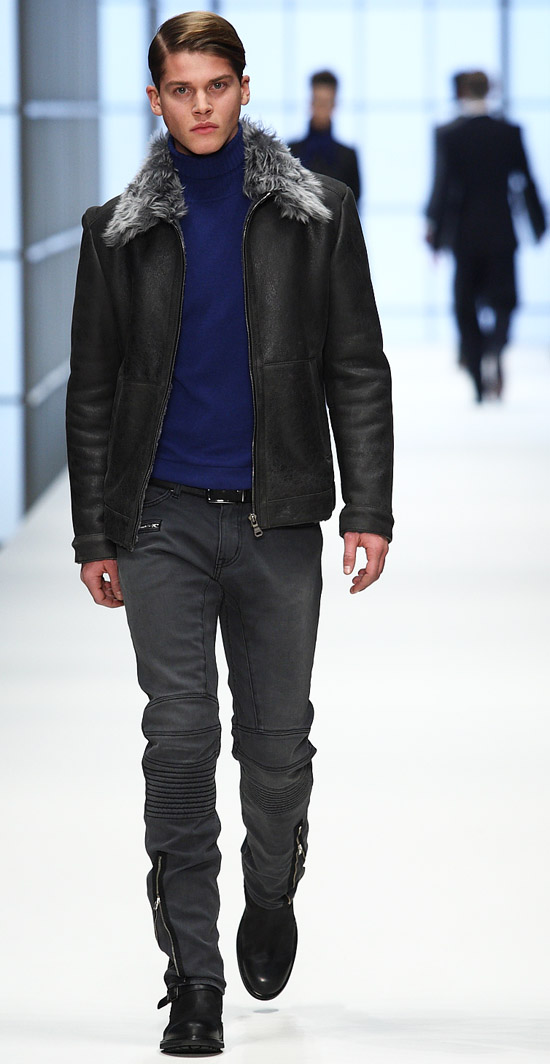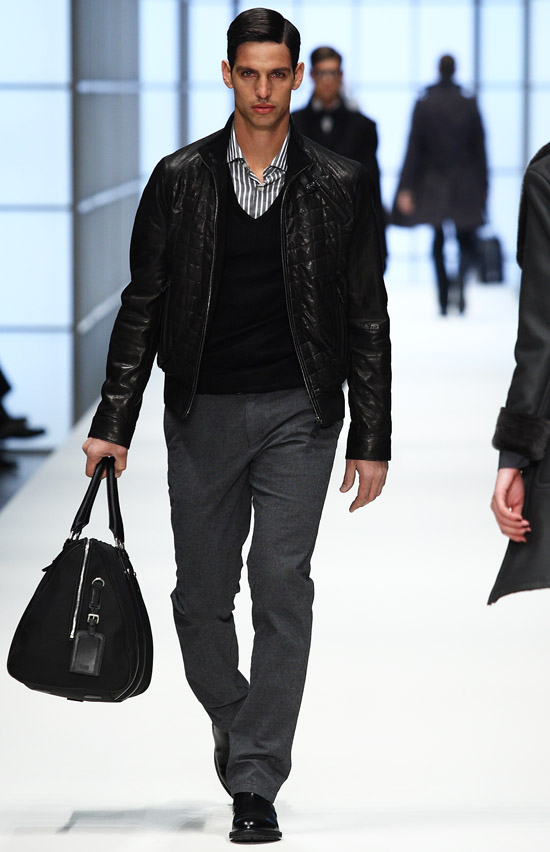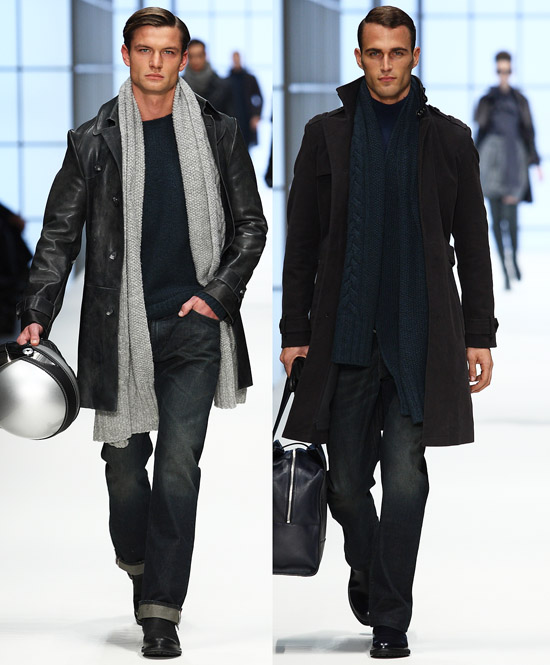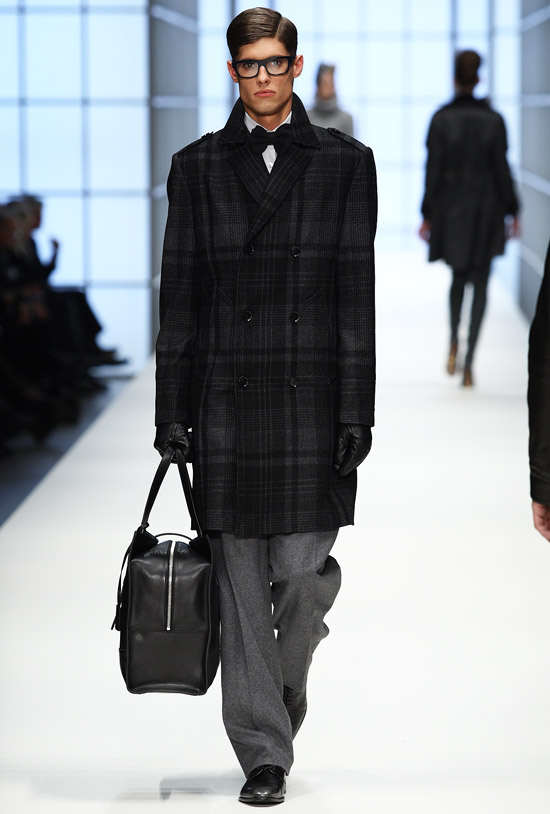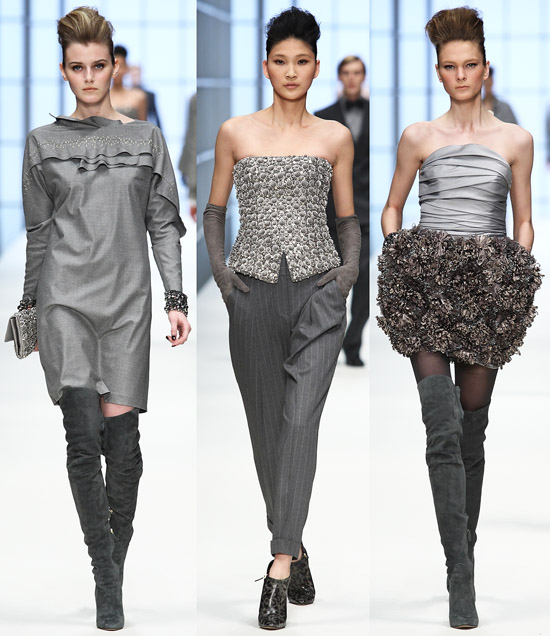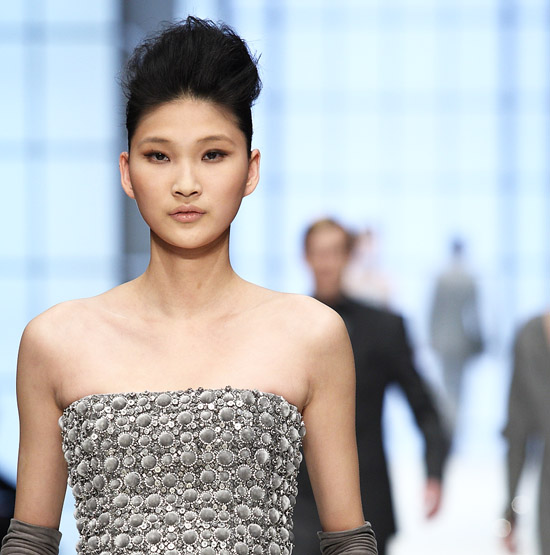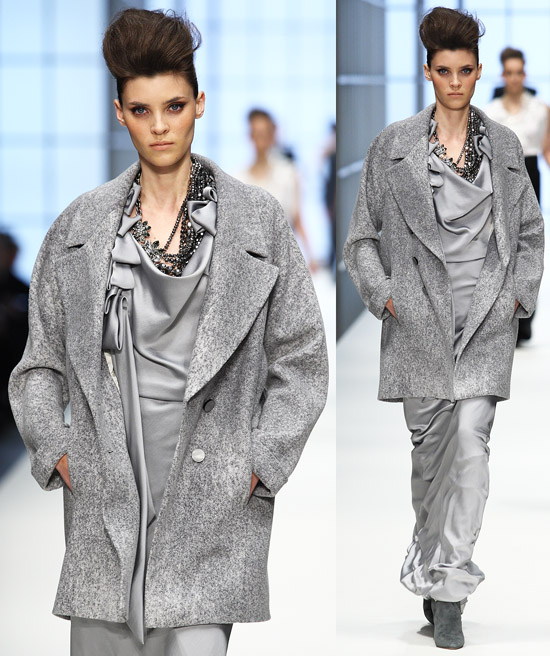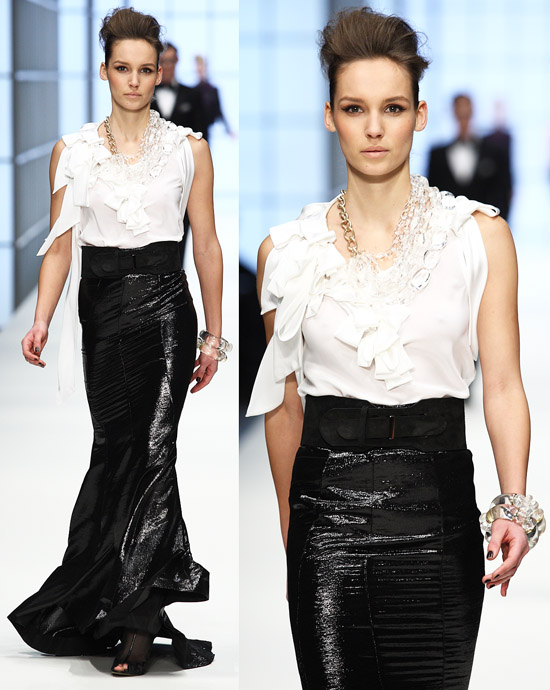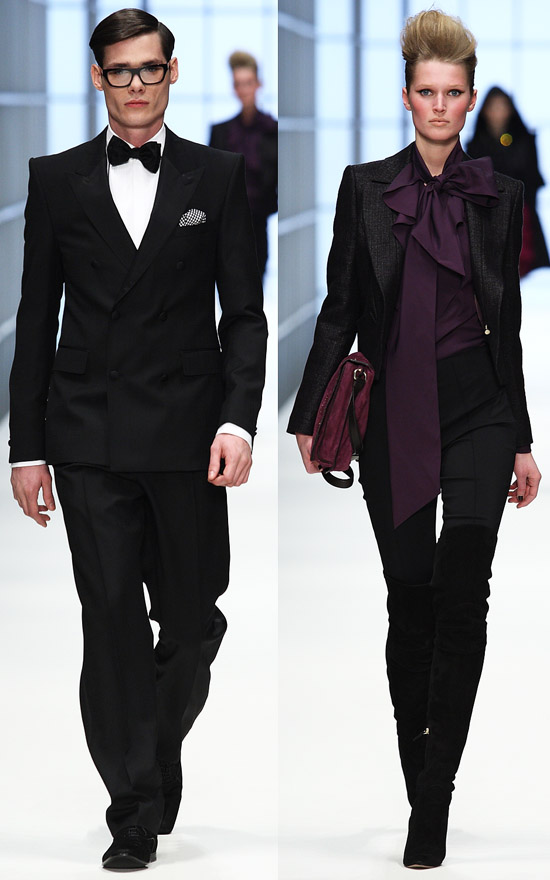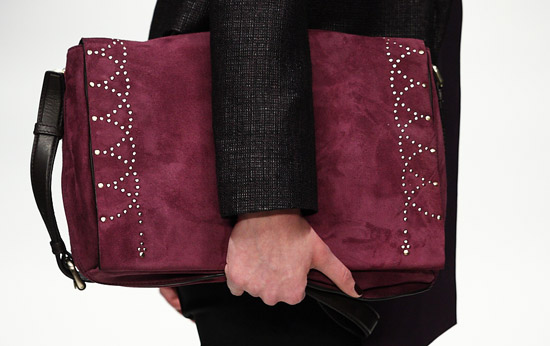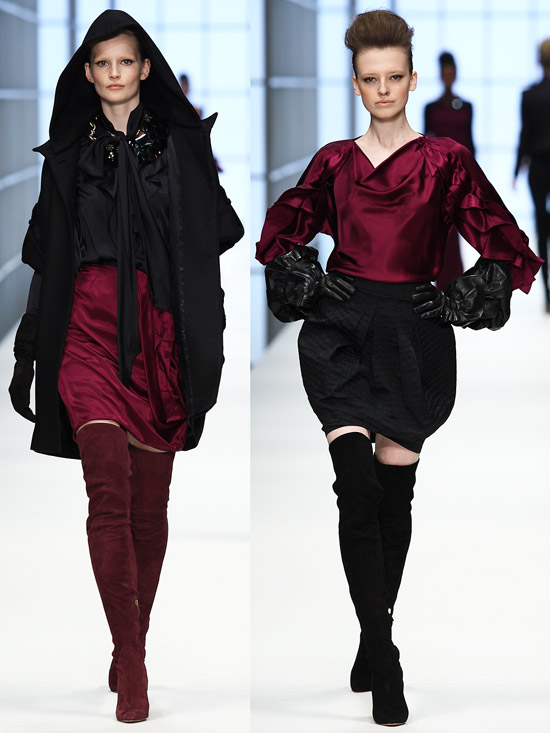 I expect to see this radiant face again on the runways in New York, Paris, and Milan soon. There is no doubt that designers will be fighting over her. Who is this model?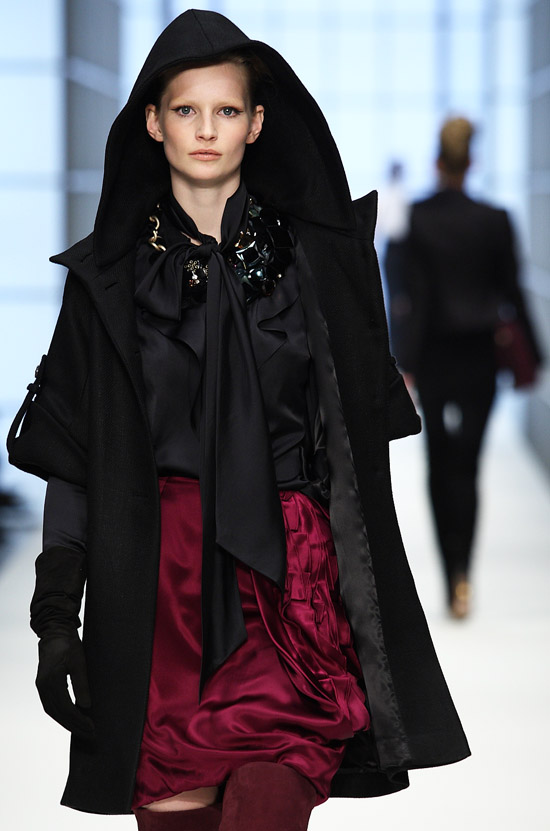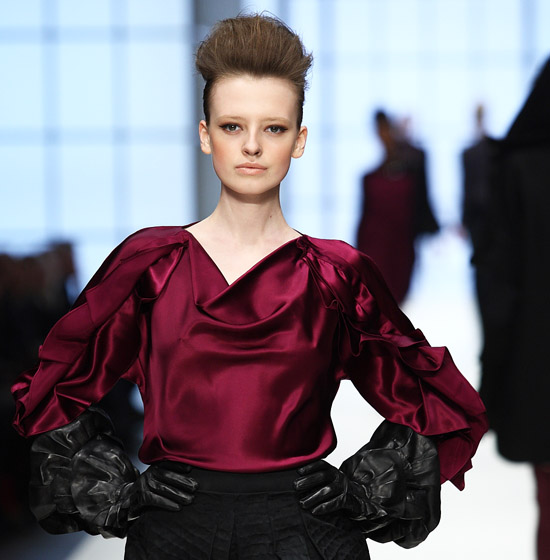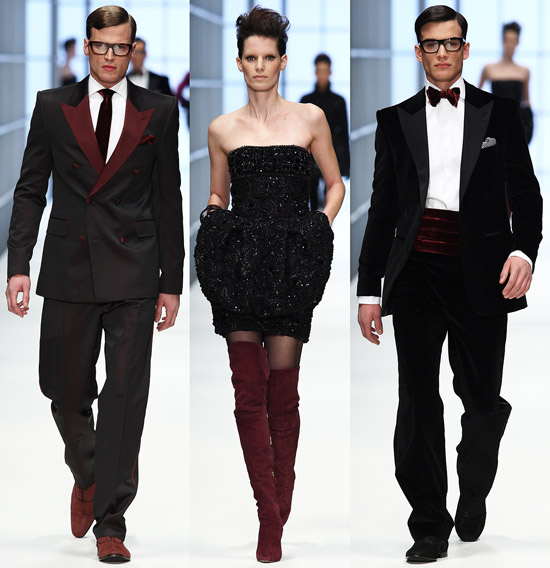 The fresh lines and impressive details on almost everything sent down the runway made this collection truly beautiful. The show was closed out by one of this editor's favorite models, Austrian native Iris Strubegger.