story by Karine Bloem
photos by Ralph Lemarechal
In this article, guest writer Karine Bloem from TheDigitalistas.com explains the past and present of Dutch fashion, and gives insight into what is happening with Amsterdam International Fashion Week.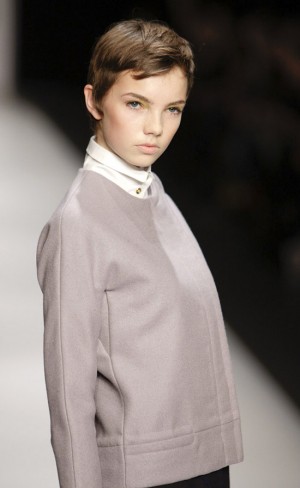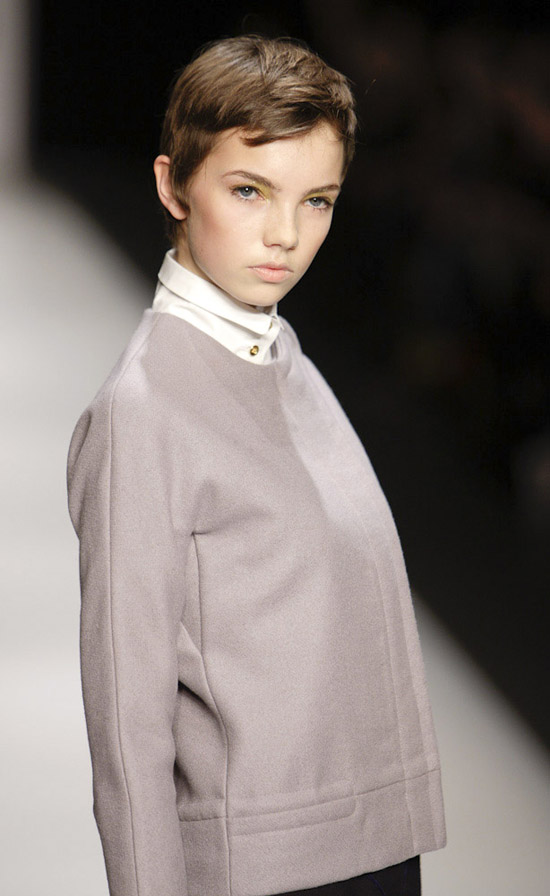 Dutch Fashion (R)Evolution
The Netherlands do not have a distinctive fashion history like for instance France or England. No specific period of time to be defined as an historical fashion statement like the Victorian period or when people wore tight corsets, bombastic dresses and white wigs like the French did under the regency of Louis XIV. We do not have designers that made a difference in costume design like Charles Frederick Worth, Madeleine Vionnet, Coco Chanel, Christian Dior, Mary Quant or Vivienne Westwood. We just took over the established trends of that moment. And were our 'national' couturiers in the 70's and 80's like Fong Leng, Edgar Vos and Frans Molenaar ever known abroad? Not really…
Even our Belgian neighbors were more influential in the 'World of Fashion' than the Dutch did, but all that is starting to change now. It started with Dutch designers working for famous French and Italian houses or well known brands, sometimes even becoming a head designer (for menswear lines most of the time…) like Lucas Ossendrijver voor Lanvin Men or Paul Helbers for Louis Vuitton Men. But obviously Viktor & Rolf made a real difference for Dutch fashion.
They were the first Dutch designers to establish themselves in all the fashion capitals, and by doing so, they have created opportunities for all the rising Dutch talents of the moment. Here's an insight on Dutch Fashion 'du moment':
Process
It all starts with the right education. The Netherlands count several Schools of Design; the AMFI (Amsterdam Fashion Institute), the FIA (Fashion Insitute Arnhem) Artez and HKU, where most of our talents come from. Some of them continue with master courses at St Martin's in London or ESMOD in Paris. After that, they start a label -and with or without the help of the Dutch Fashion Foundation- present their collections to press, buyers and prospected investors during the Official Catwalk Programme, or Off Schedule during the Amsterdam International Fashionweek, with the aim to show at the International Fashionweeks or to be discovered by influential international buyers.
To stimulate the international recognition of Dutch fashion designers and boost innovative design, the Dutch Fashion Foundation brought to life the Dutch Fashion Awards. Twice a year they also organize the Prelude to start the Amsterdam International Fashionweek- a presentation of the most talented designers they represent- but they skipped it this season.
Amsterdam International Fashionweek
Amsterdam International Fashionweek celebrated its 5 year Anniversary last season, and was created to showcase the potential of Dutch fashion to an international public, which they are successfully doing. The international attention grows each year, with a little help from the commercial brands that show during the week and invite international celebrities to attend, or walk their shows.
But the main focus is to propulse the national talents onto the International stage.
At the moment, departing from what we have seen during the Amsterdam International Fashionweek, we could classify our Dutch designers in three different categories: the classicists, the modernists and the rebels.
The first category beholds designers that make designs based on classic principles in terms of wearability, materials and craftsmanship. Jan Taminiau, Mada van Gaans, Claes Iversen ,Mattijs van Bergen, Quoc Thang and Menswear designers Jeroen van Tuyl and Sjaak Hullekes (winner of the last Dutch Fashion Award). Those are names to remember because they have what it takes to launch their careers abroad. And who knows, it might happen, because international buyers were signaled at some of these shows. As we know, Taminiau's creations have been called on for a production in Italian Vogue.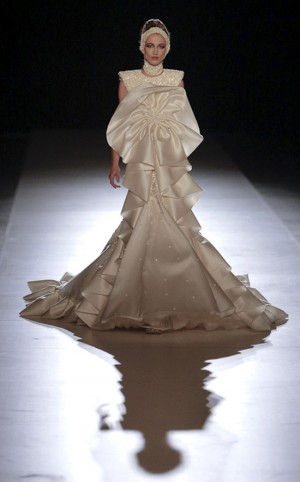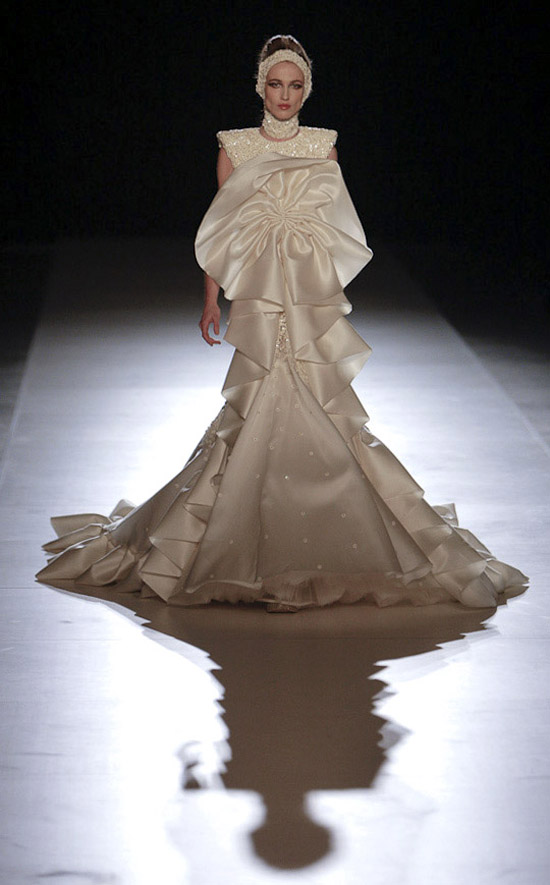 Then there are the modernists. They look at their designs in a slightly different way than the classicists. They work from material or shape, and build their collections around that. Examples of the modernists are Iris van Herpen (she is part of the Harrod's Launches project and shows her collections in London), Elsien Gringhuis, Malousebastiaan, Hyun Yeu, Collectie Arnhem (students from Artez that present a collection based on material. A few seasons ago it was Tetra Pak package material, and this time colourful African fabrics from manufacturer Vlisco). EnD by Eva and Delia, Catta Donkersloot, Linda Valkeman, Marloes Blaas, Individuals (the AMFI fashion brand) and Menswear designer Nôn by Kim are a combination of classisists and modernists. They have more 'theme' built collections.
At last (but not least) we have the rebels. Designers who are unconventional, flirt with graphic design and take a closer look at what lives in streetculture. Those are Bas Kosters and Daryl van Wouw. They both have not showed at the last Amsterdam International Fashionweek, but Bas Kosters also works as a DJ/performance artist, and likes to throw anti-fashion parties (speaking of rebellious) where people dress up in the strangest outfits, and Daryl van Wouw has his own brandstore in Amsterdam and works a lot in China. They both had commercial collaborations with the most 'famous' Dutch exportproduct: Heineken.
To conclude, Dutch designers are on a roll. And if this little insight hasn't raised your curiosity? Then it may be time for a Dutch Fashion Revolution…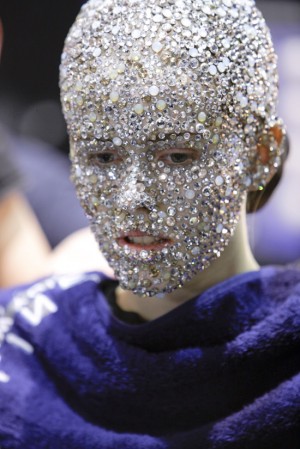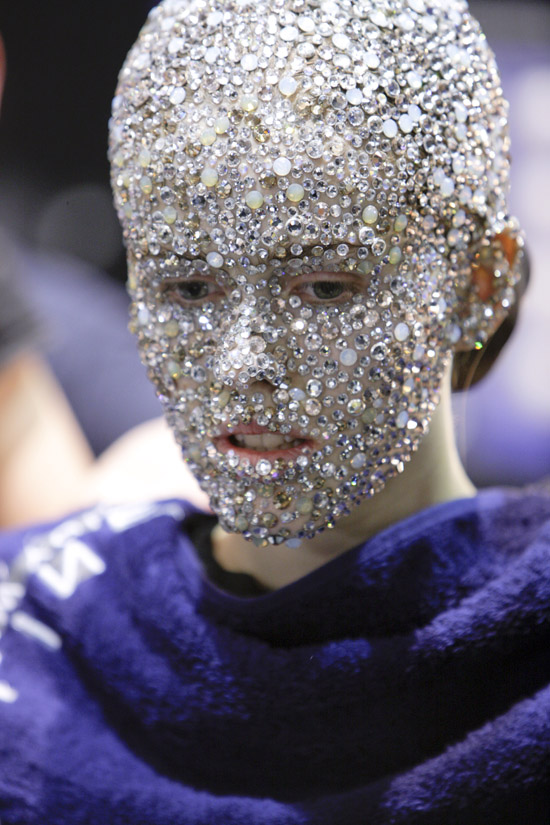 .
Here are some of the shows from Amsterdam International Fashionweek:
.
Bibi van der Velden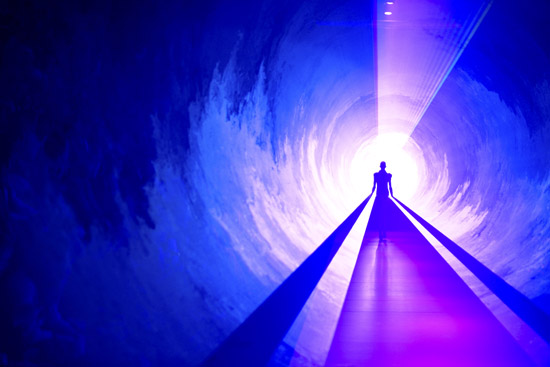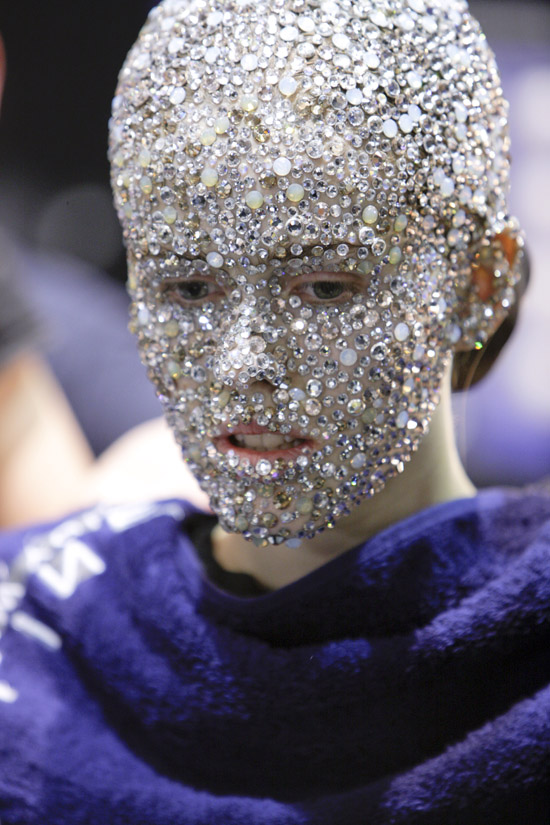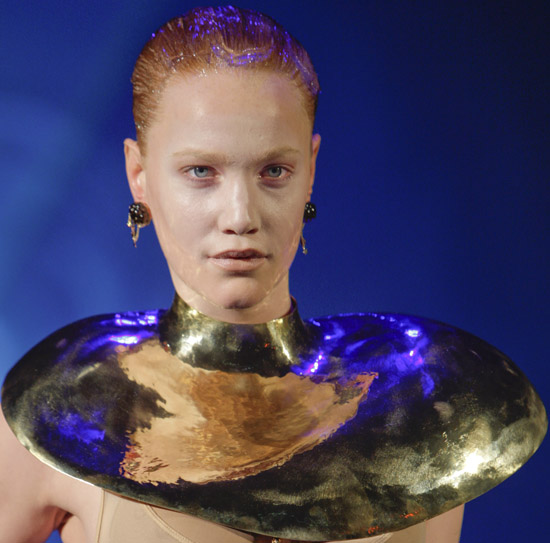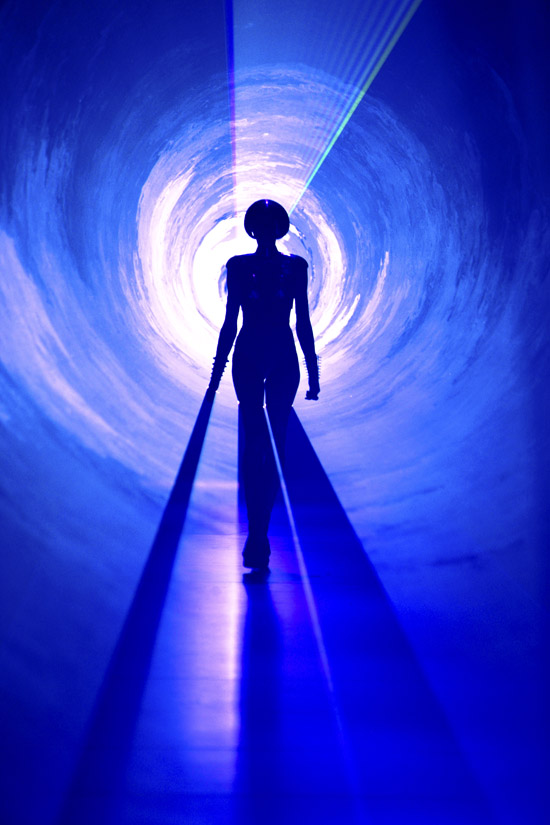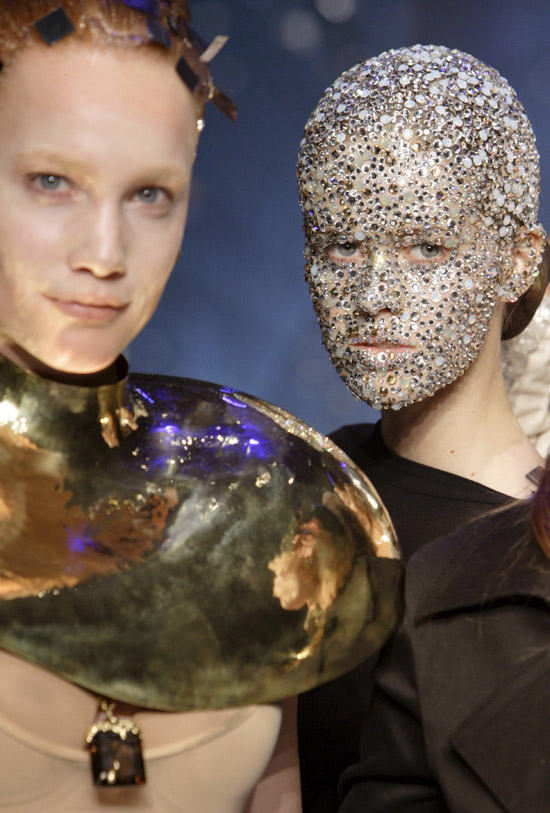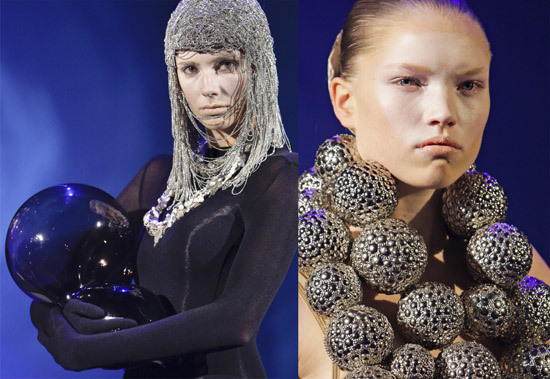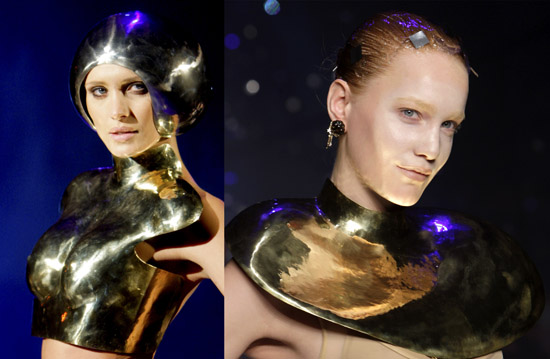 .
Claes Iversen
.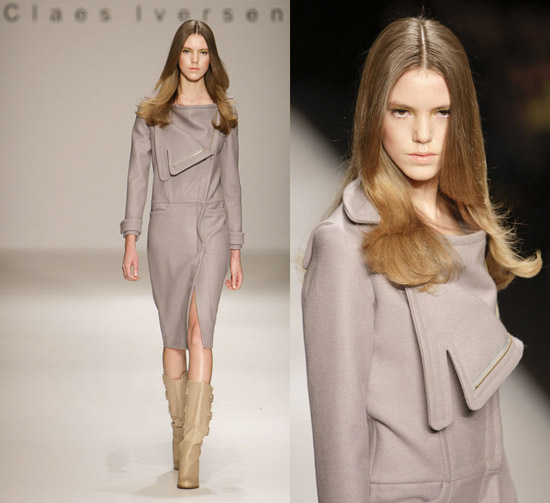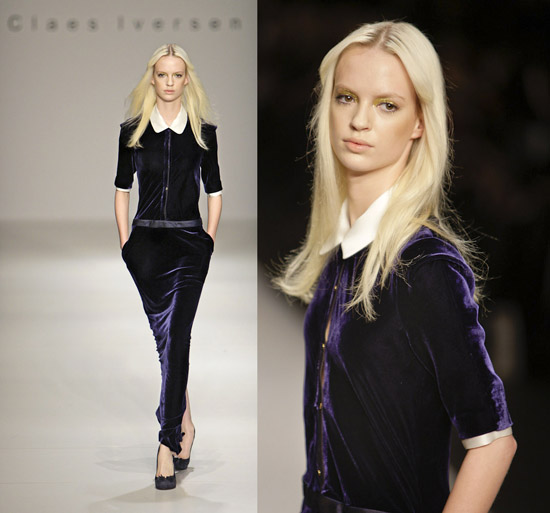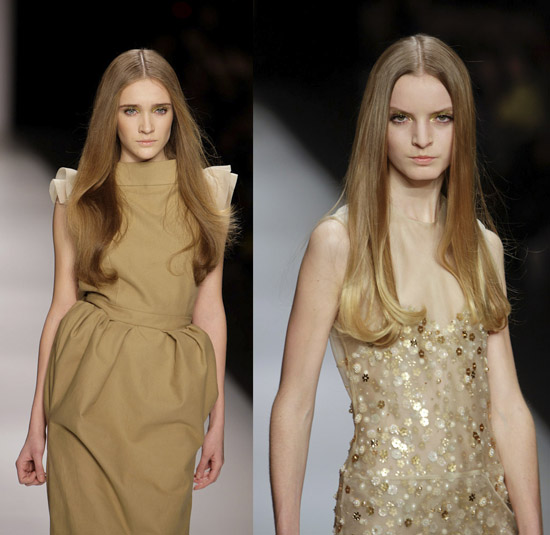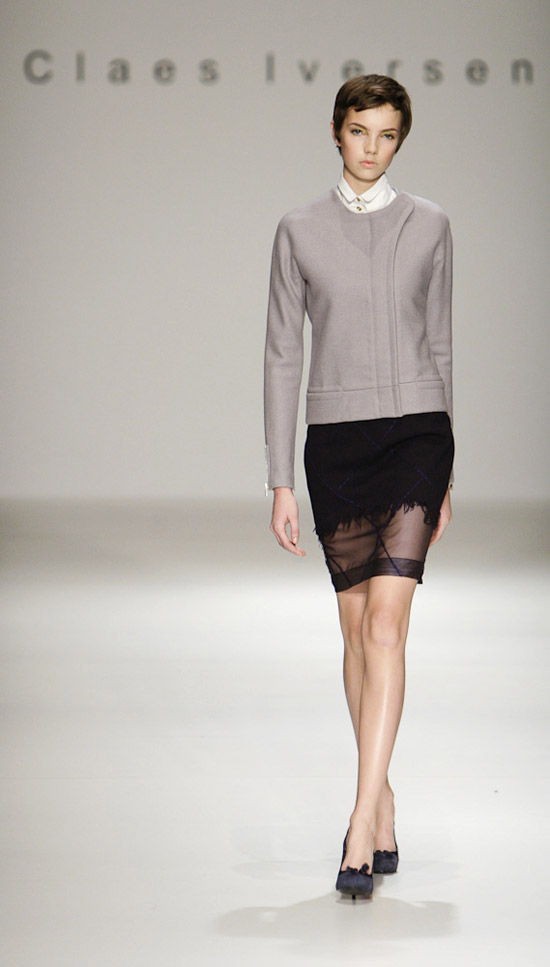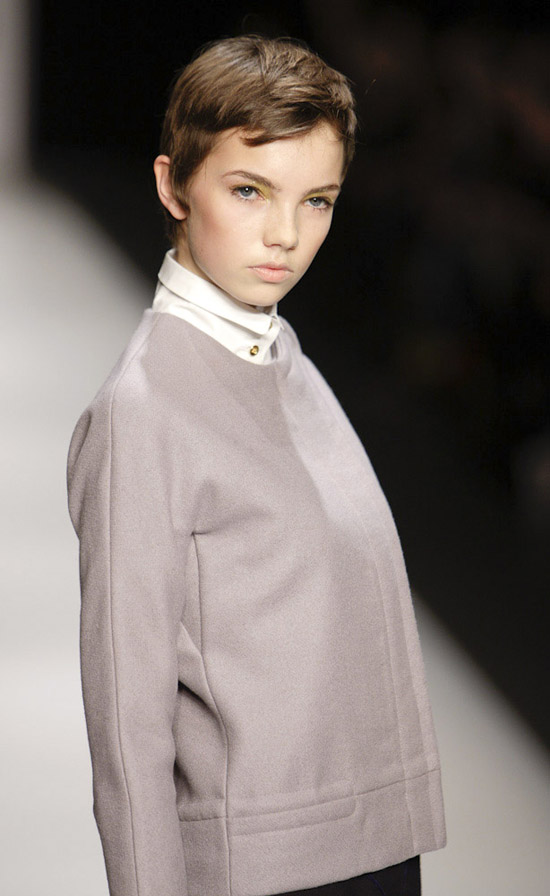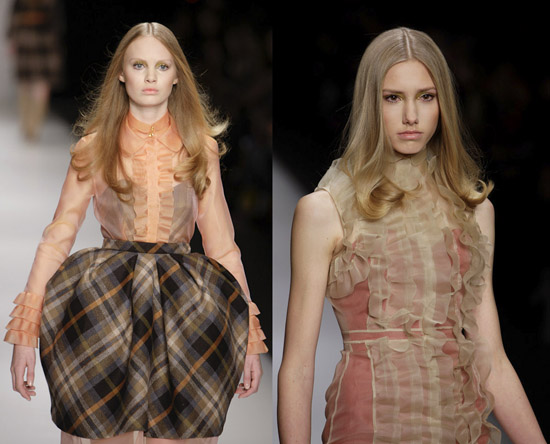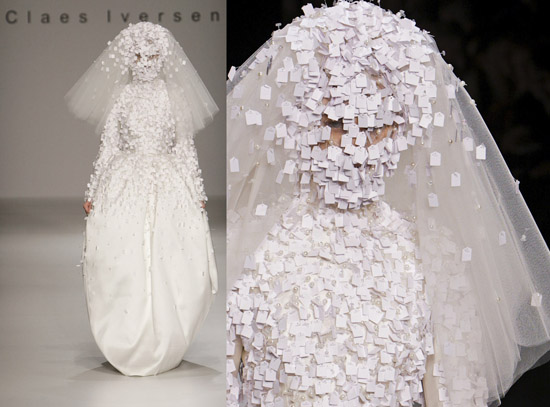 .
Elsien Gringhuis
.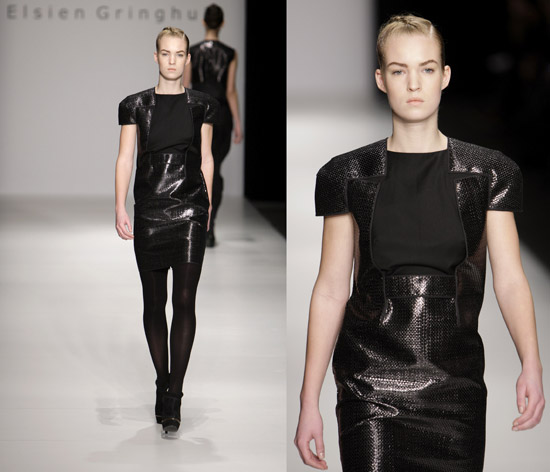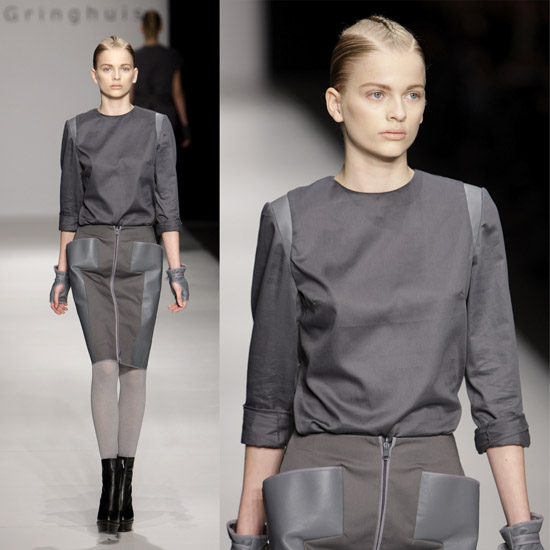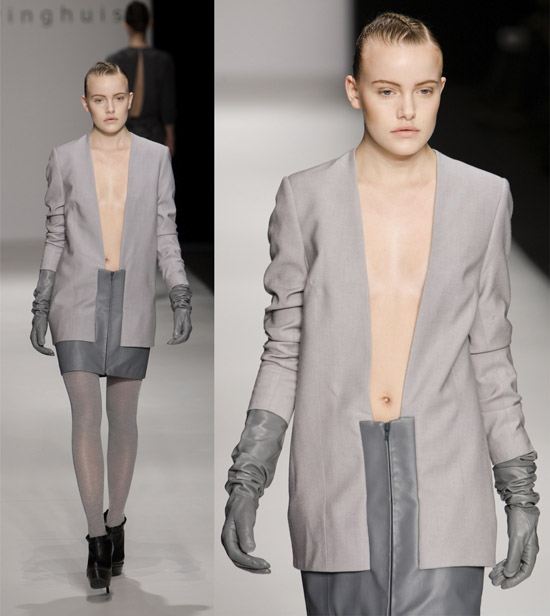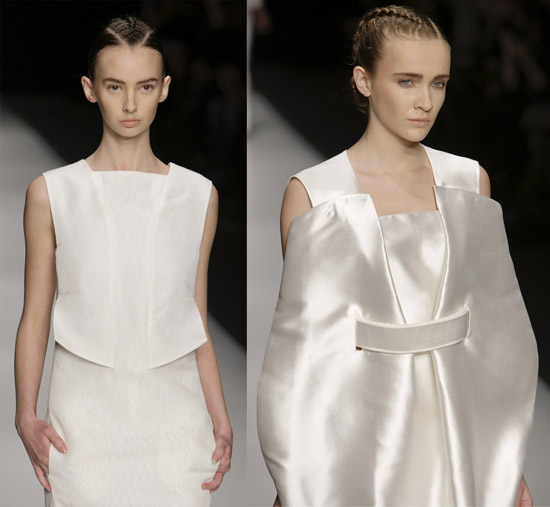 .
Individuals
.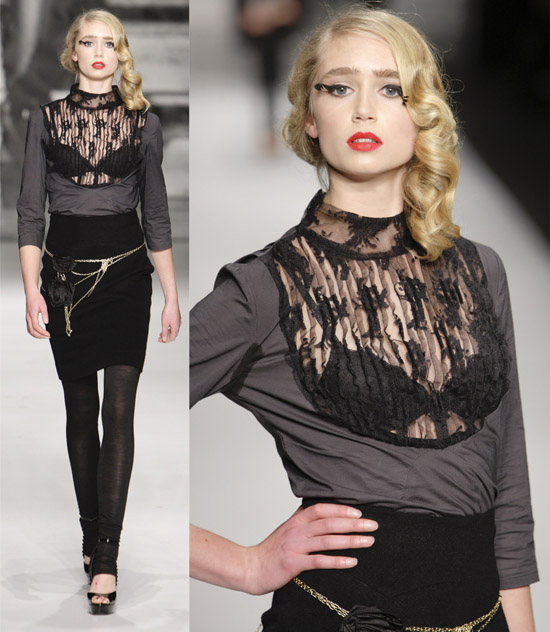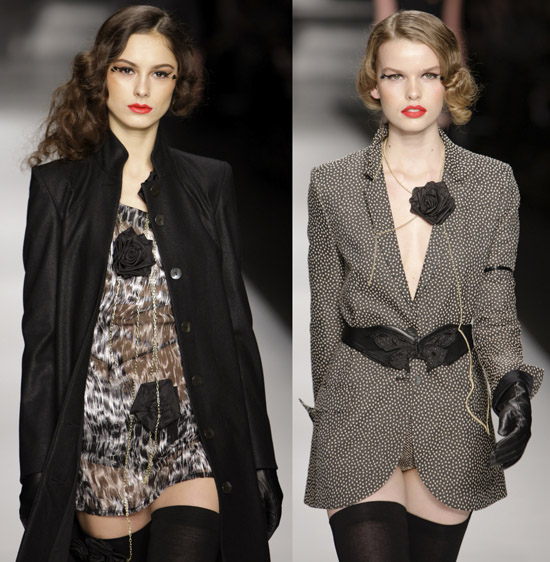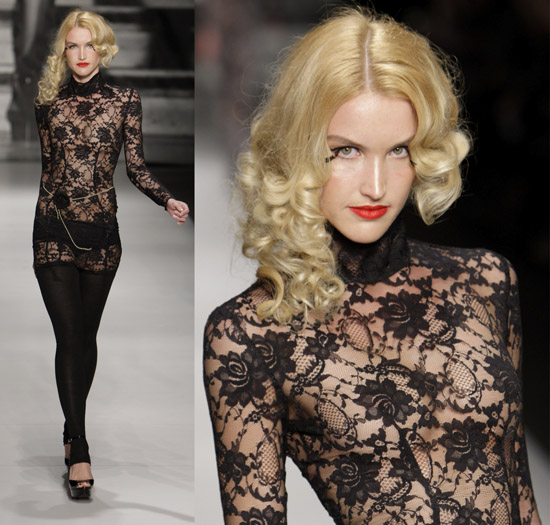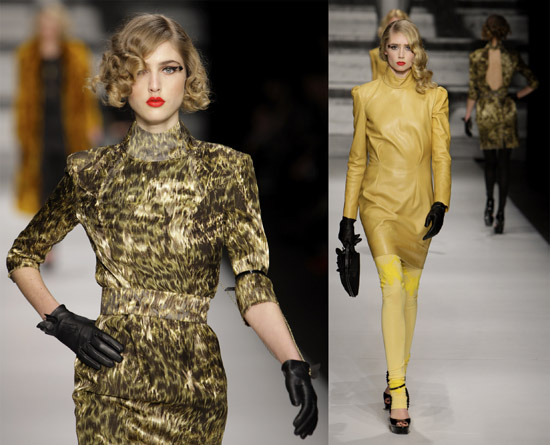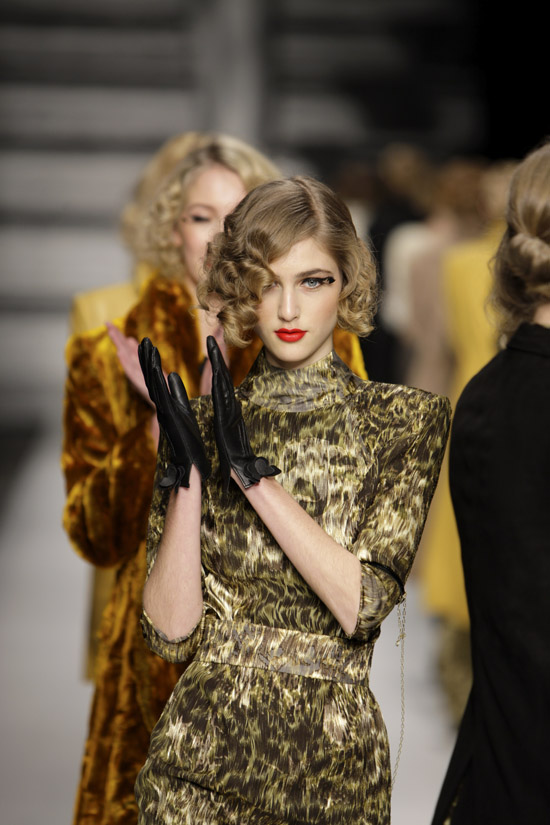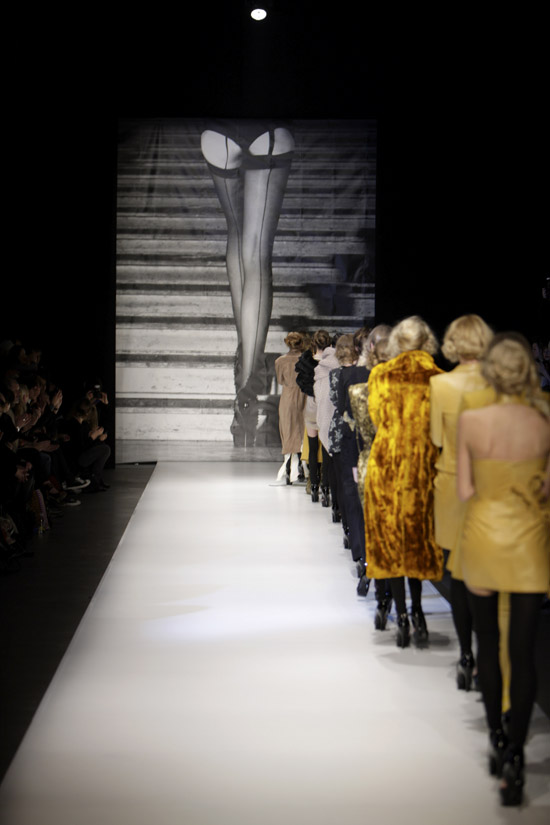 .
Jan Taminiau
.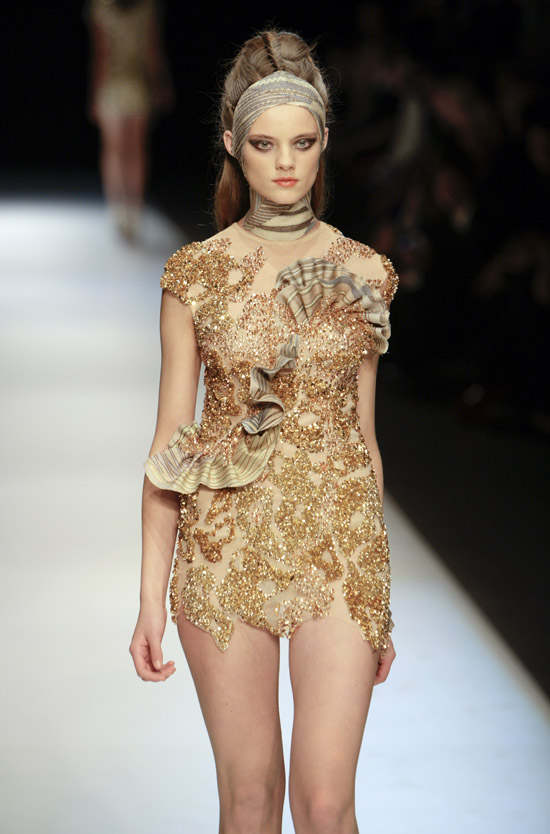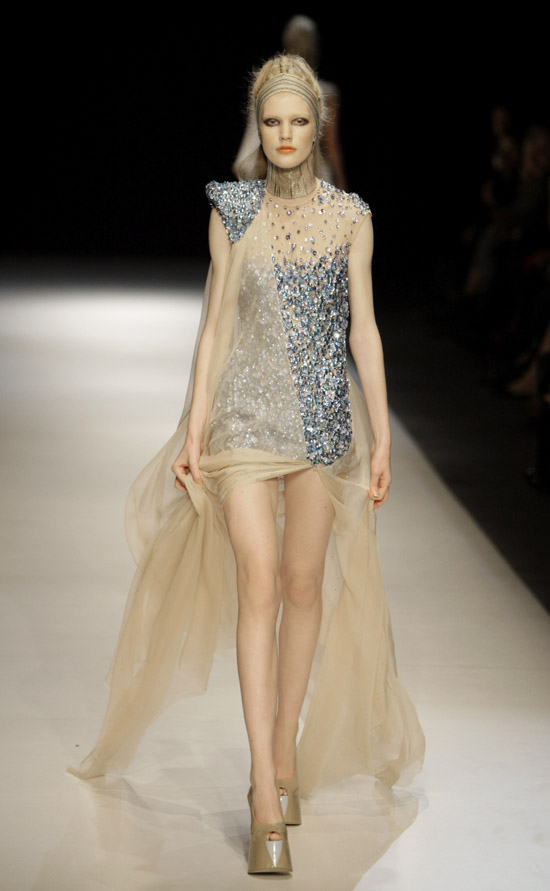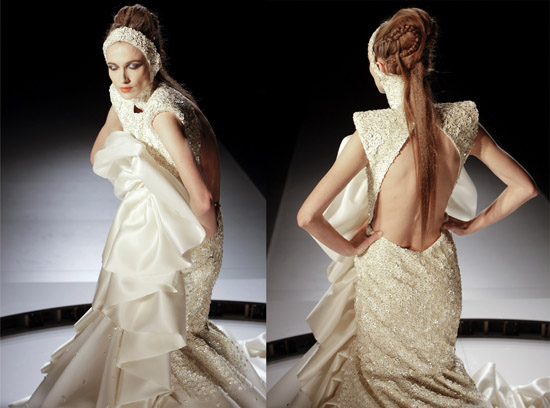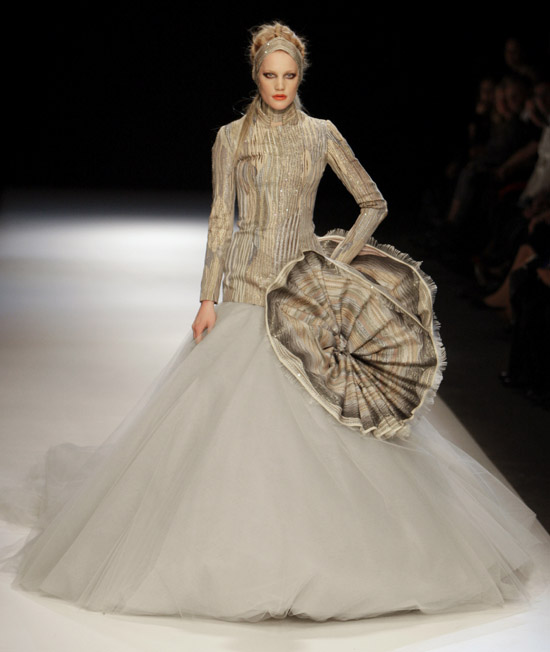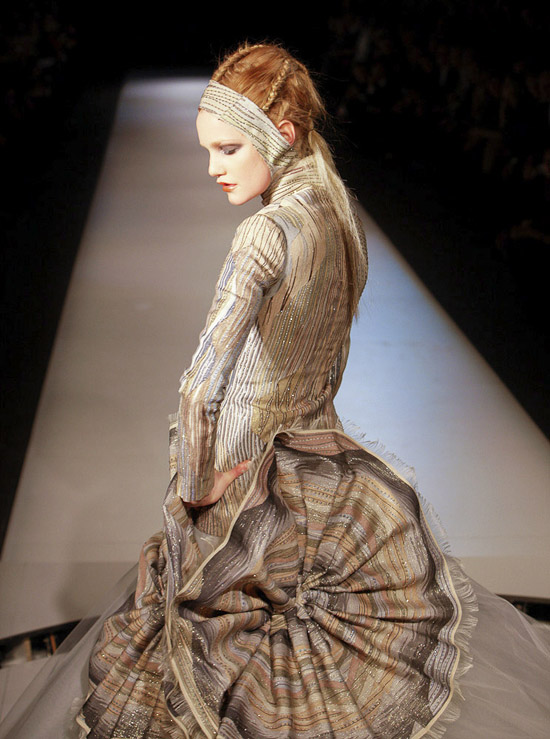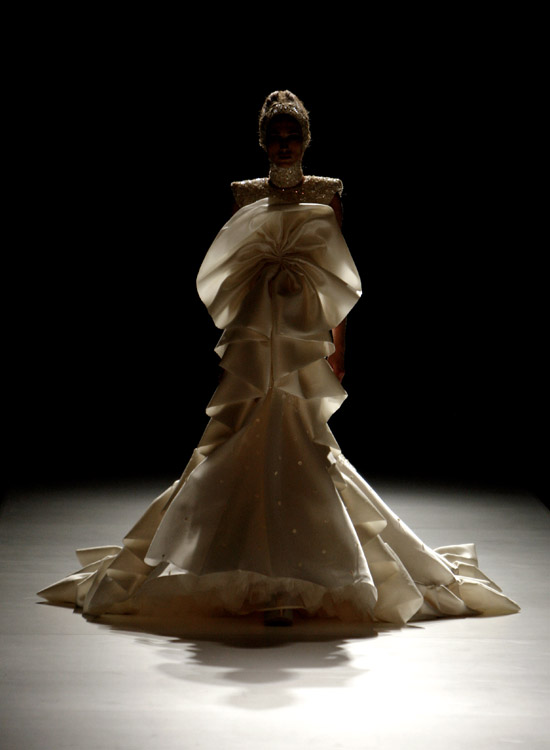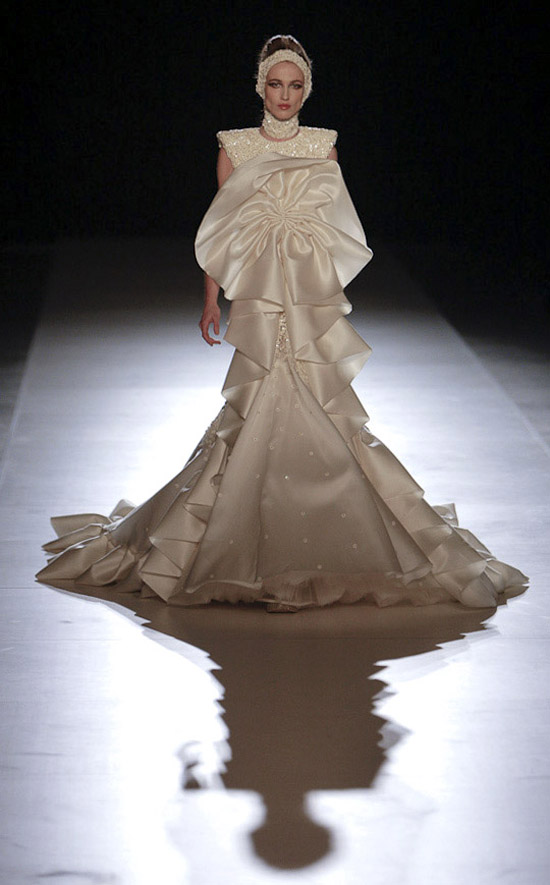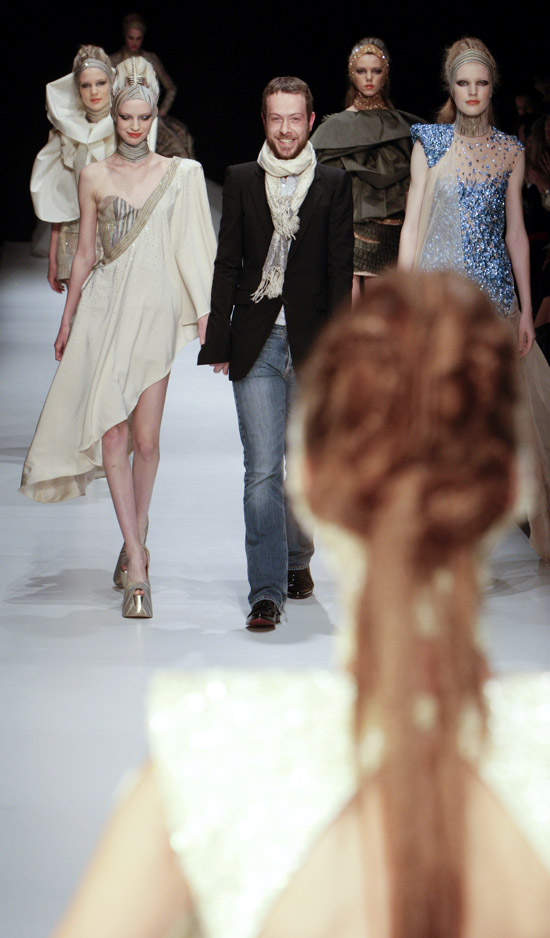 .
Mada van Gaans
.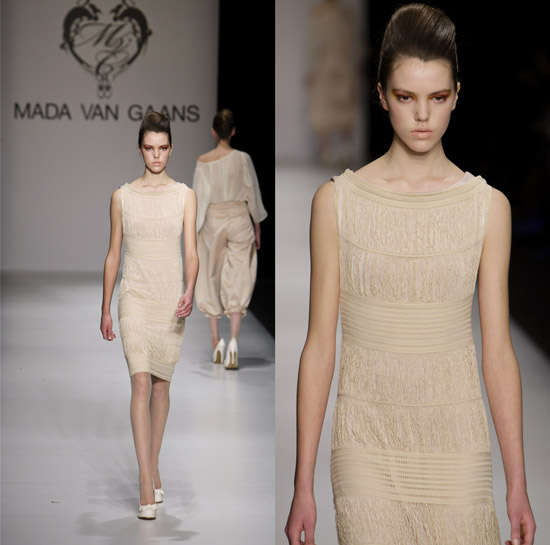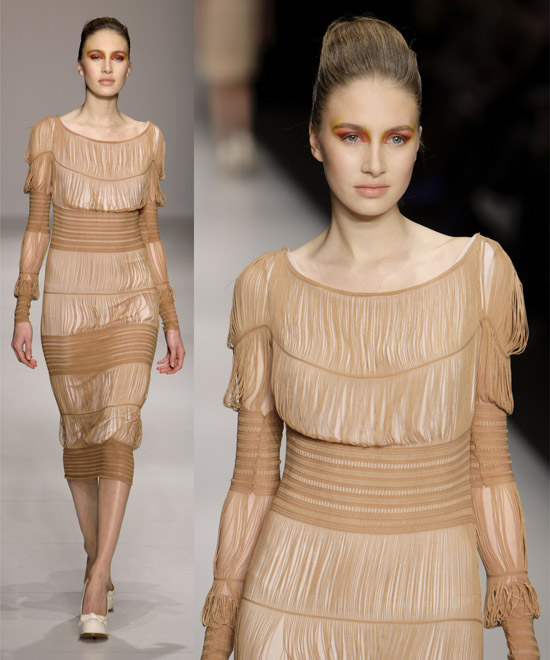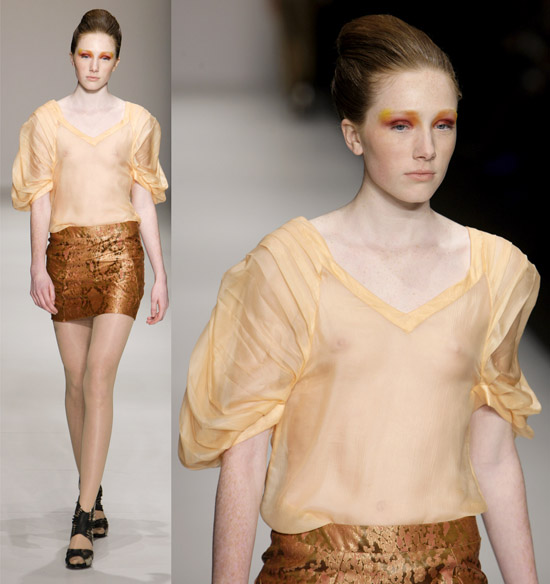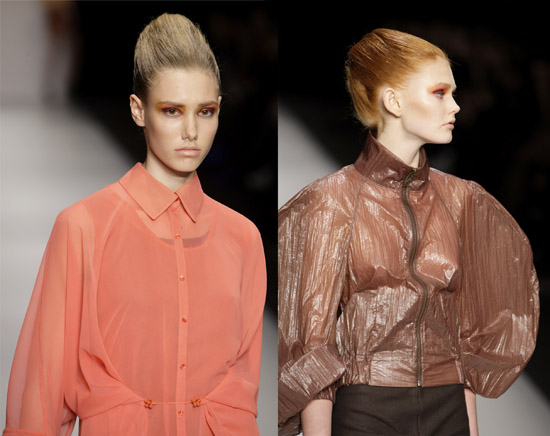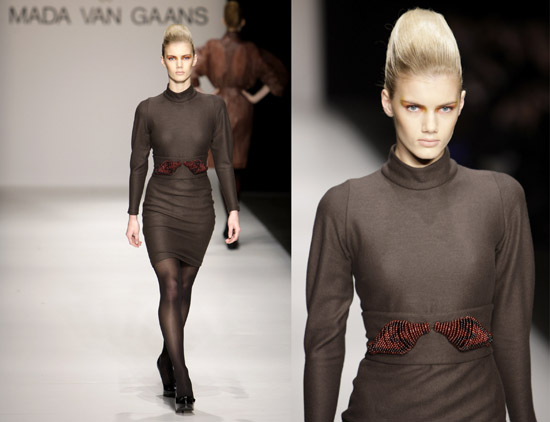 .
Here are some links for exploring the here and now of Dutch fashion:
Dutch Fashion Foundation
Amsterdam International Fashionweek
Jan Taminiau
Mada van Gaans
Claes Iversen
Mattijs van Bergen
Quoc Thang
Jeroen van Tuyl
Sjaak Hullekes
Iris van Herpen
Elsien Gringhuis
Malousebsatiaan
Bibi van der Velden.com
Hyun Yeu
Collectie Arnhem
EnD by Eva and Delia
Catta Donkersloot
Linda Valkeman
Marloes Blaas
Individuals
Nôn by Kim
Bas Kosters
Daryl van Wouw