story by Boris Marberg with contributions by Peter Becher and Michael Fragoso
photos by Boris Marberg, Wolfgang Wöhrle, Pete Cameron Dominkovits, Peter Becher
Chaya is a new brand founded by designer Jill Asemota in 2009, supported by veteran designers Nina Maurach and Eric de Bastos, which recently had its tent debut at Mercedes-Benz Berlin Fashion Week. They presented two lines, Chaya Doll and Chaya Shirts. There were figure-hugging cuts in the dresses and skirts, all very feminine, but some of the models had problems with skirts and dresses riding up during the show. It is all supposed to tie back to a 1950s pin-up aesthetic with references to Marilyn Monroe and Bettie Page.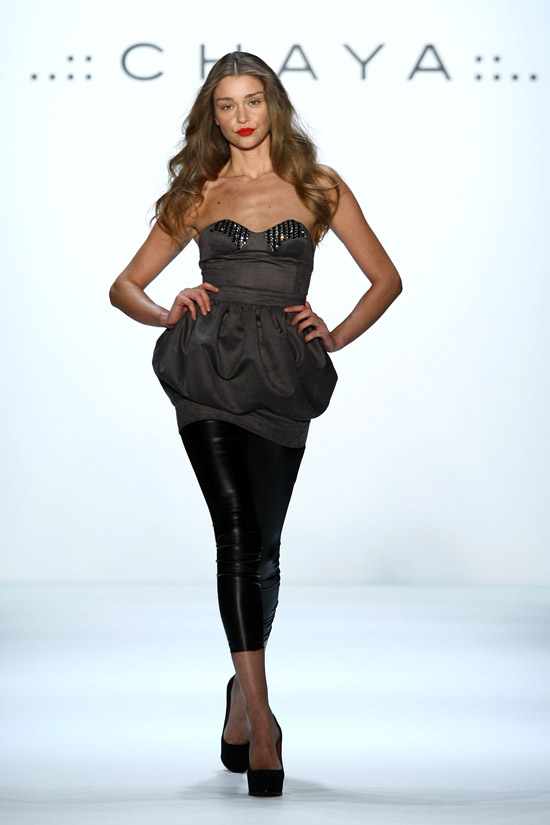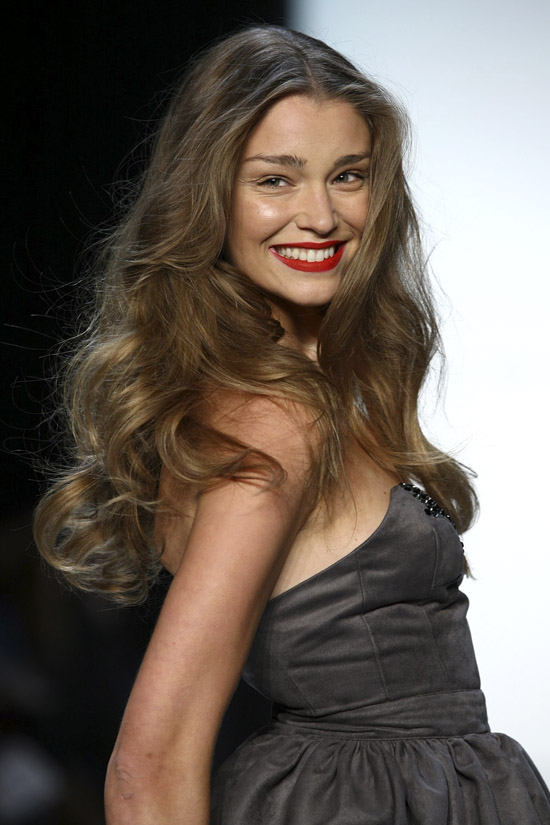 The collection is extremely sex-appeal driven, yet still quite wearable. Revealing a bit of leg here, a shoulder there, and punctuated with strong red lips gave the models that vintage pin-up look, but with a modern edge.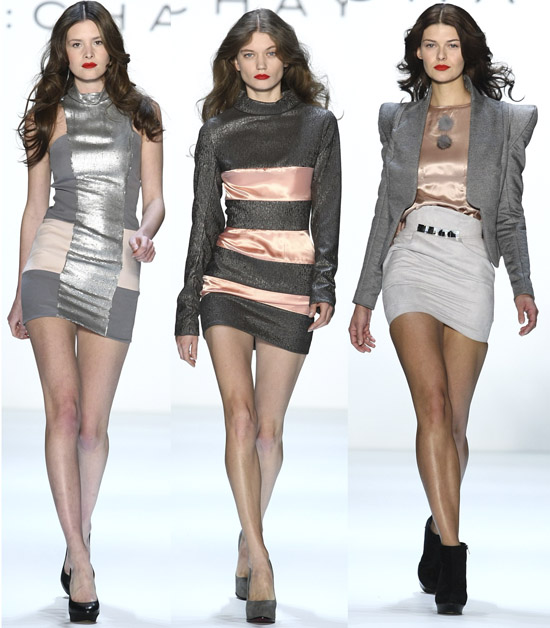 Some of the more modern twists were the inclusion of leather jackets and use of crystal applique throughout, with some tight leather skirts and plenty of party girl cocktail dresses.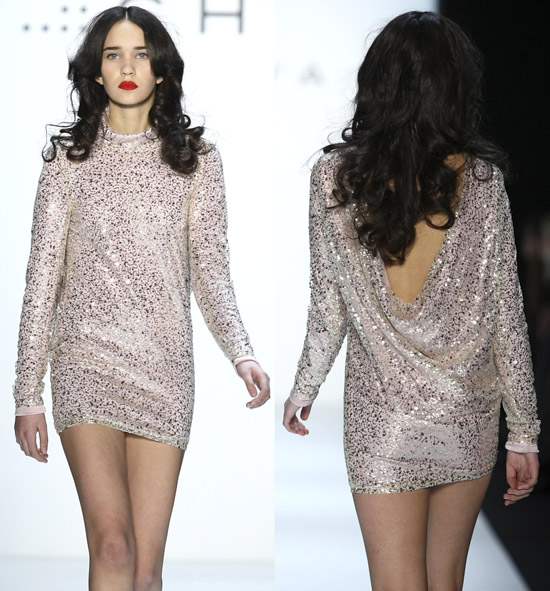 One of the more unique looks included a zipper back quilted leather dress. With it's easy wearability, and plenty of modern girl style blended with nods to the past, Chaya is sure to be a favorite with the party girl set, and may be seen as preferred high-end clubwear around the world soon.