story and photos by Boris Marberg
photo editing by Katie Piper
Christina Arend's arrondissement Aq1 brand has a self-concept of a premium label with a mixture of casual and evening dress. With her last collection she won the fist price of the Premium Young Designers Award Spring/Summer 2010.
In January she presented her newest collection "Oneness Universe" at the Mercedes-Benz Fashion Week Berlin. Arend was born in 1984 and started her design career at well known labels and designers like Kaviar Gauche (Berlin), Jasmin De Milo (London) and Fendi after finishing a university fashion design program.
The aim of the new collection was to create something holistically interconnected. All elements of the collection are part of one mind, from the straight-line cuts of the figure-enhancing blouses and elegant trousers to the myriad bags, belts, and jewelery she included.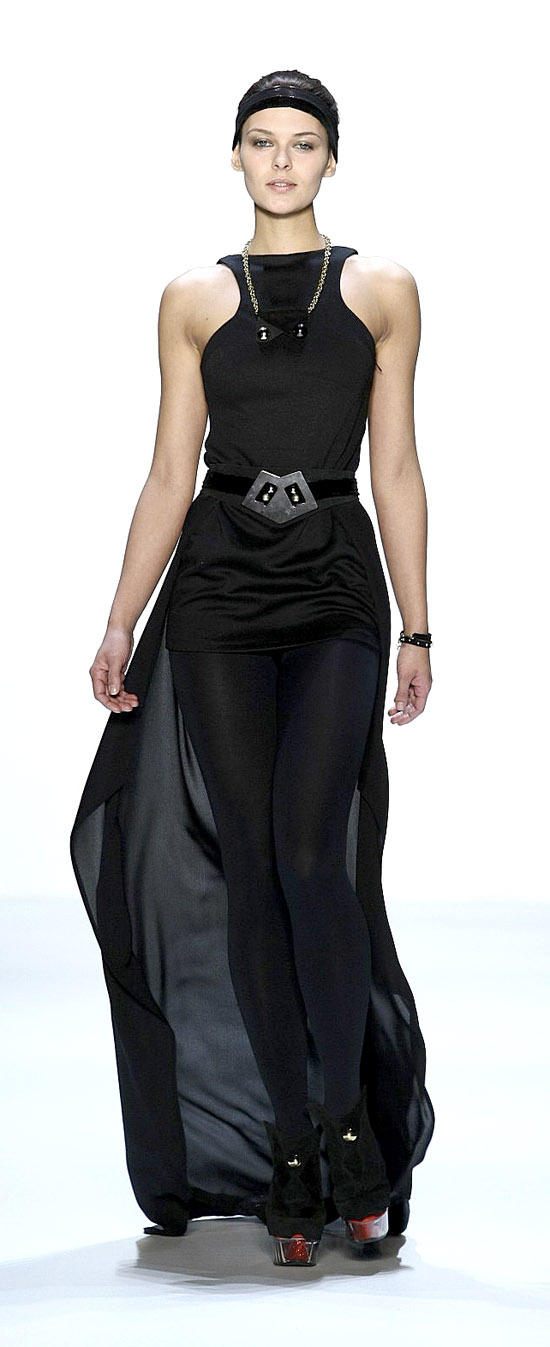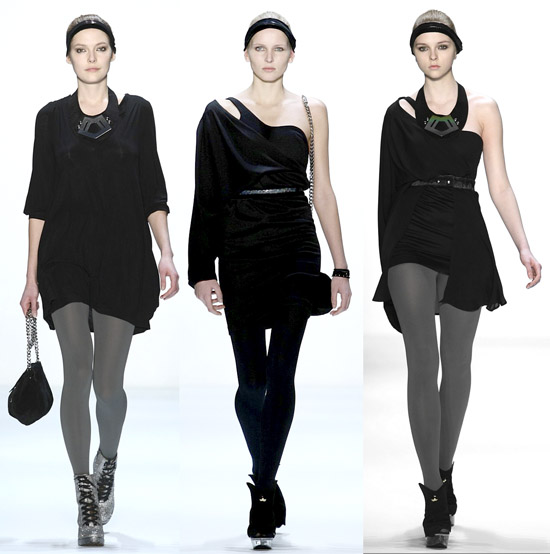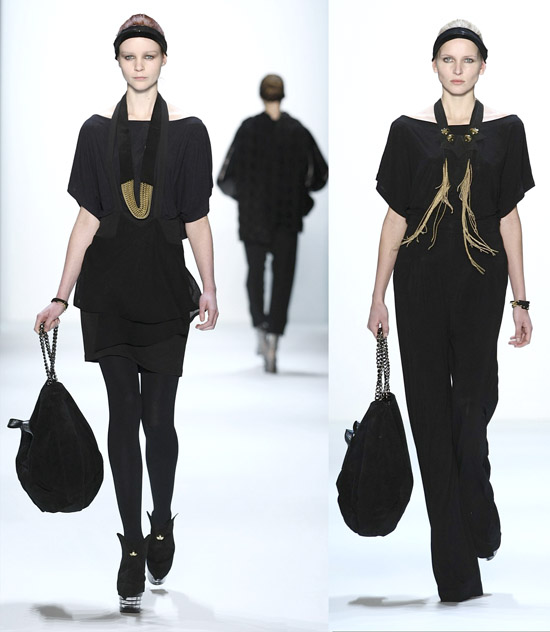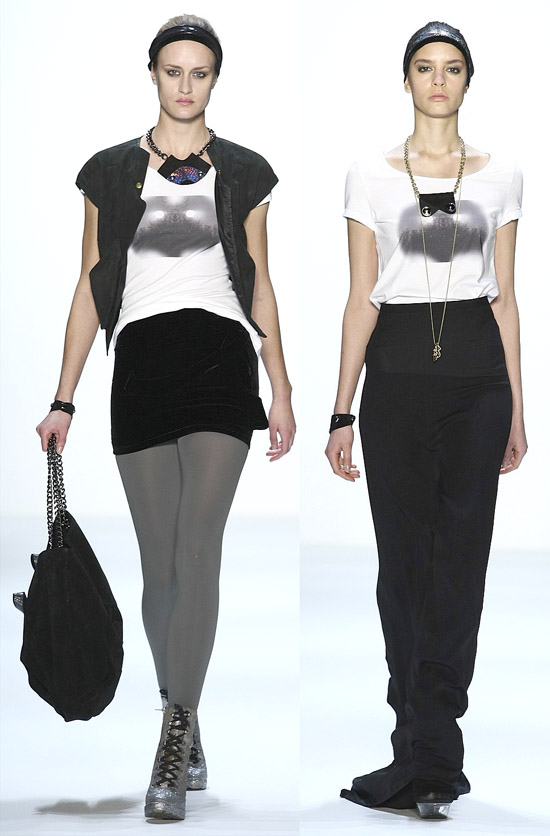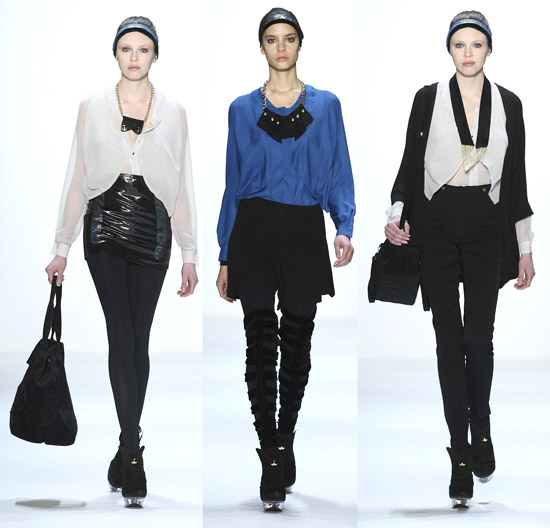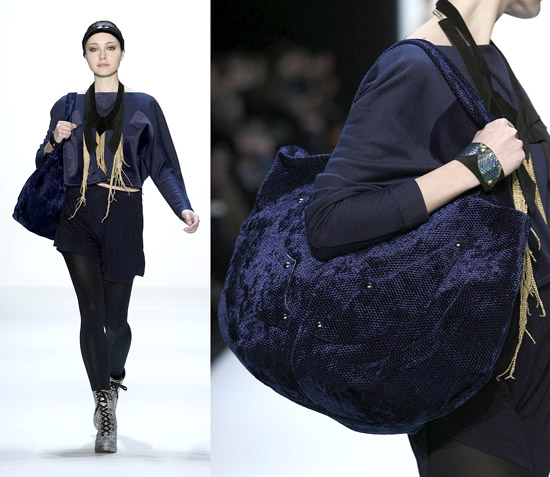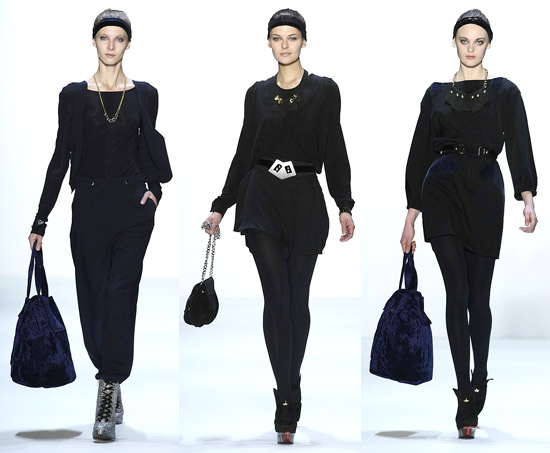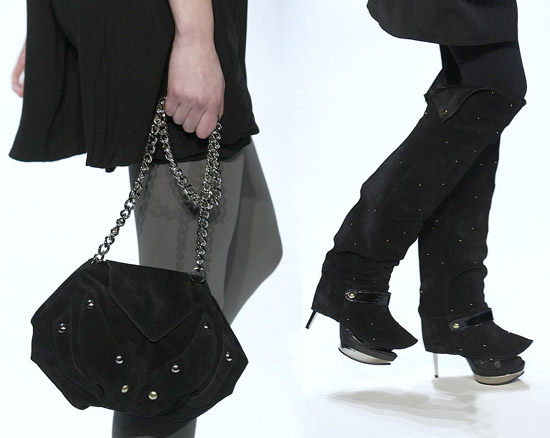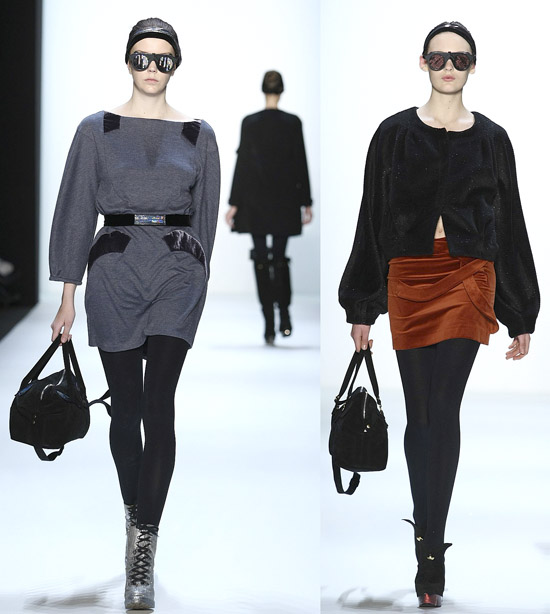 In comparison with the current Spring 2010 "Sustained Formation" collection, you find the same elegant lines, but it is clear, that she is going deeper into the conceptual realm with her designs. And we like it.