story by Alexandra Dawes
photos by Boris Marberg
photo editing by Alexandra Dawes
Marcel Ostertag sent an exceptional collection down the Mercedes-Benz Berlin Fashionweek runway. One which seemed to harmonize and unite elements from both classic mens and womenswear in order to create a single, cohesive, and beautiful collection.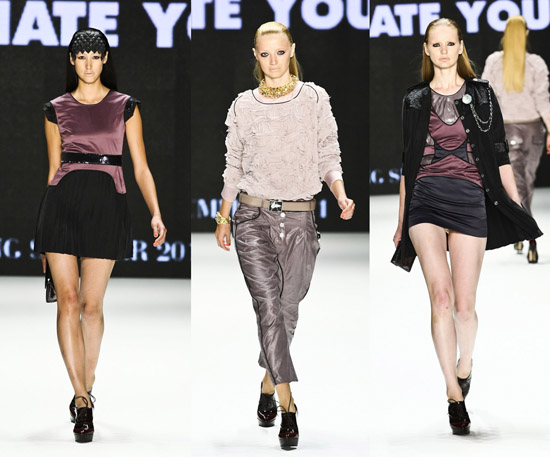 The collection as a whole played on the theme of desert life.  The show was a sensual journey, beginning in the hot desert sun, and being carried out through nightfall.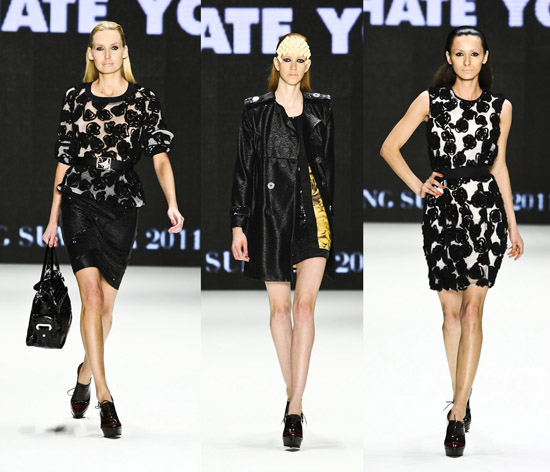 The highlight of Ostertag's mystical journey was the colorful and airy silk fabric which was perfectly juxtaposed with coarse woven jersey of sand, crème, beige, copper, and khaki; the bold statement necklaces; large clutches; and the touch of flower or animal print which added a beautiful exoticism about the entire collection.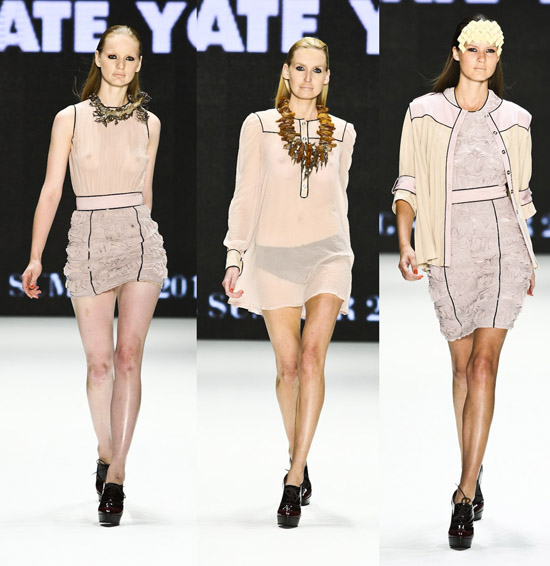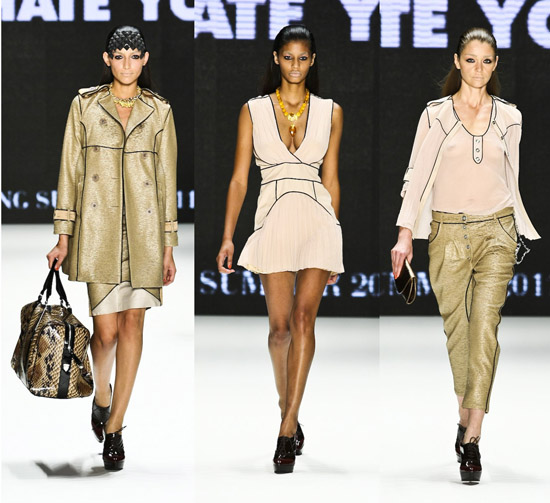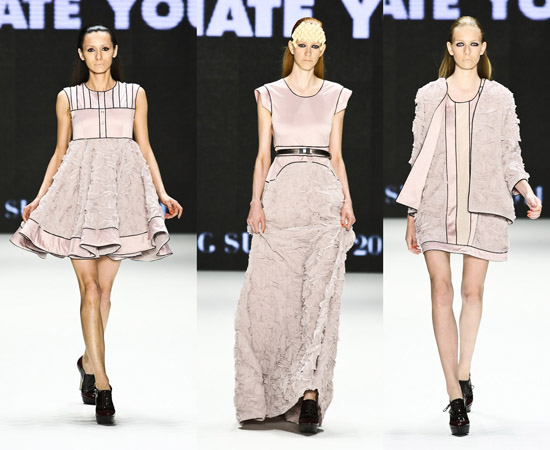 Ostertag's clear and identifiable style can be seen through his choice of fabric, graceful lines, beautiful silhouettes, attention to detail, defined tailoring, and an overall edgy influence. This is a designer who has found his voice and is singing through the clothes.