story by Alexandra Dawes
photos by Freda Henry
photo editing by Joseph Davis
Yohji Yamamoto and Adidas presented a World Cup-themed show for Fall 2010, which was carried out with their goal-like netting incorporated into the collection to give the pieces a sense of fluidity. Whether World Cup fever will last into Fall 2010 as a selling point remains to be seen, but this avant garde sportswear collection will likely be appealing to consumers none the less.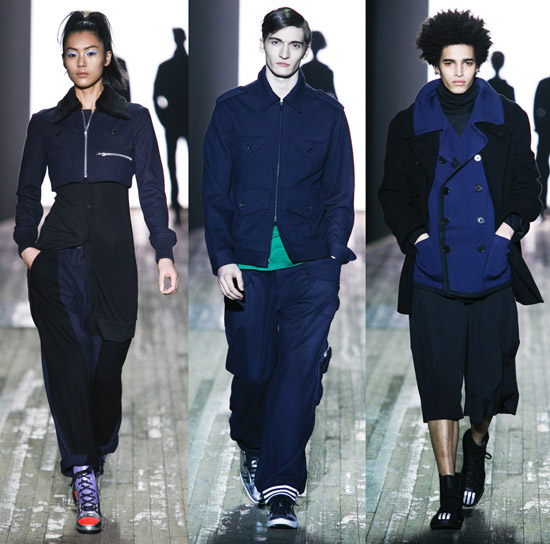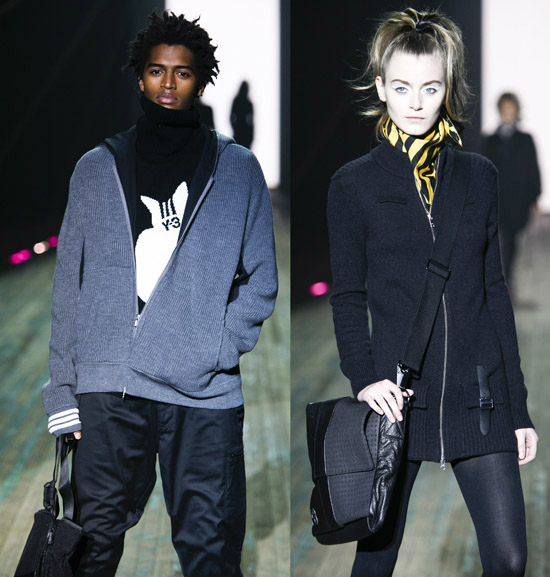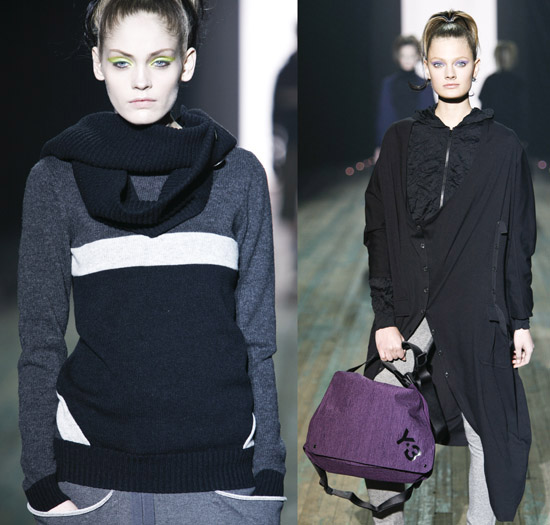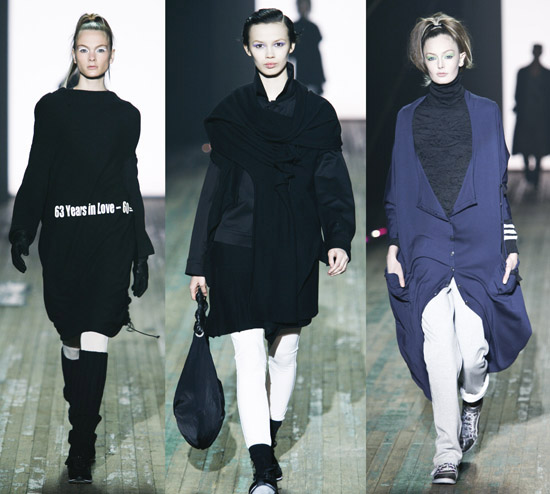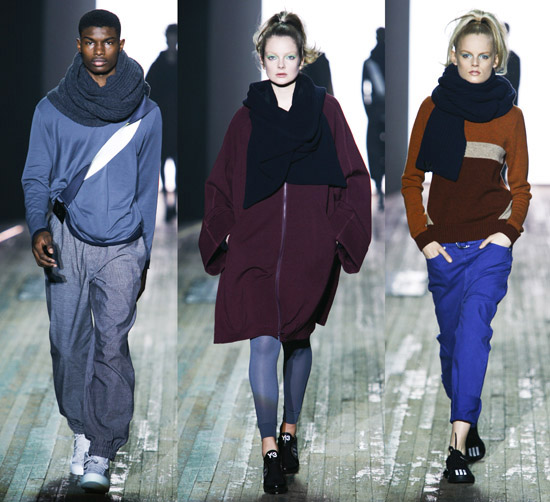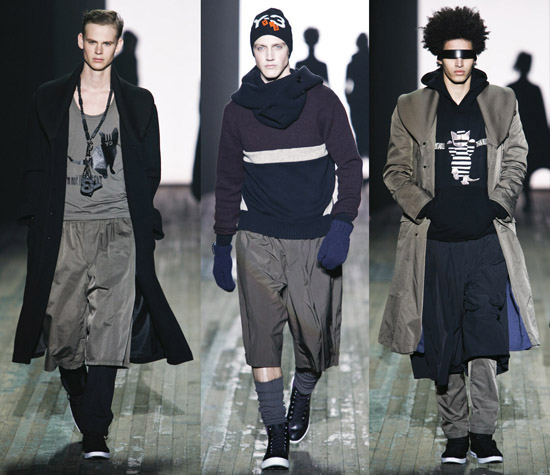 The pieces were paired with tailored separates, such as suspender-held pants, jackets with nationalistic shield patches, blazers over long dresses, and draped jersey tunics with stiff cotton pants.  The highlight of this show: tiered jumpsuits that appeared to be dresses.