story by Alexandra Dawes
photos by Sandy Ramirez and Charles Beckwith
photo editing by Tatyana Bevs
First, a disclosure: our photographer Sandy Ramirez was the hired house photographer for this show.
That said, Loris Diran had a fantastic show at the Bowery Hotel for his Fall 2010 collection.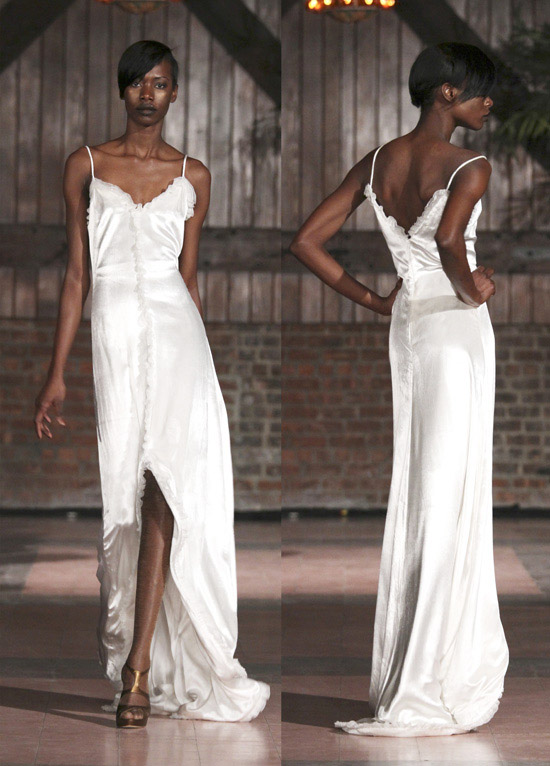 The looks displayed airless femininity and subtle beauty. Highlights of the show included extravagant gowns that were emphasized by their flowing silhouettes in cream and black crepe satin; a frost wool boucle  kimono jacket (boucle is a type of textured yarn); a long tweed coat with a meticulous, yet captivating, silhouette; and a shimmering bronze evening gown, over the top enough for a major Greek goddess to be seen wearing it out to dinner.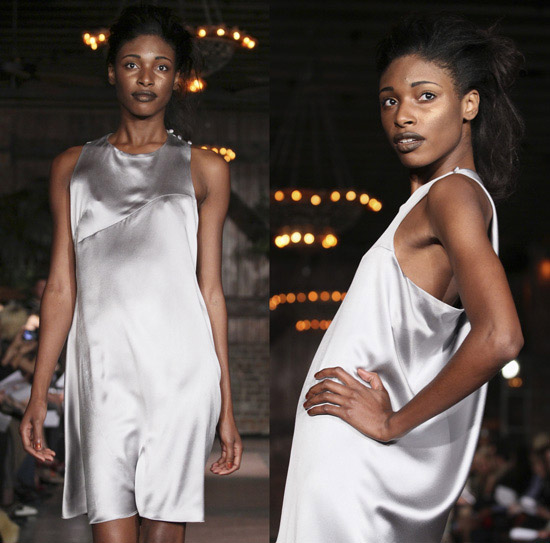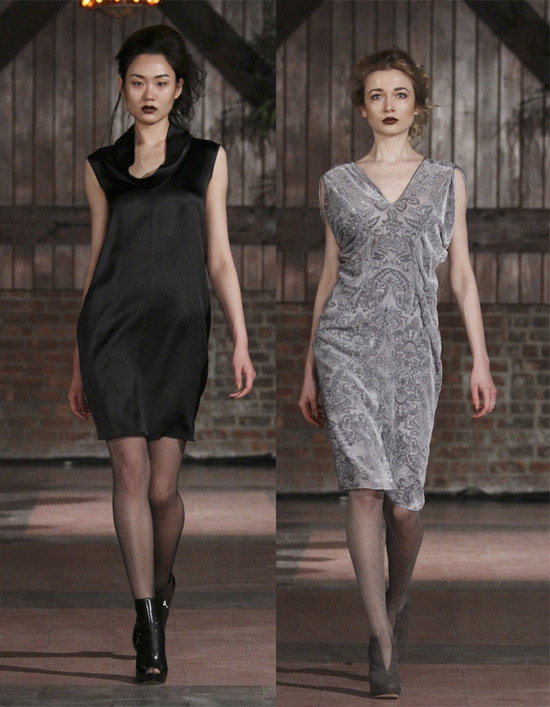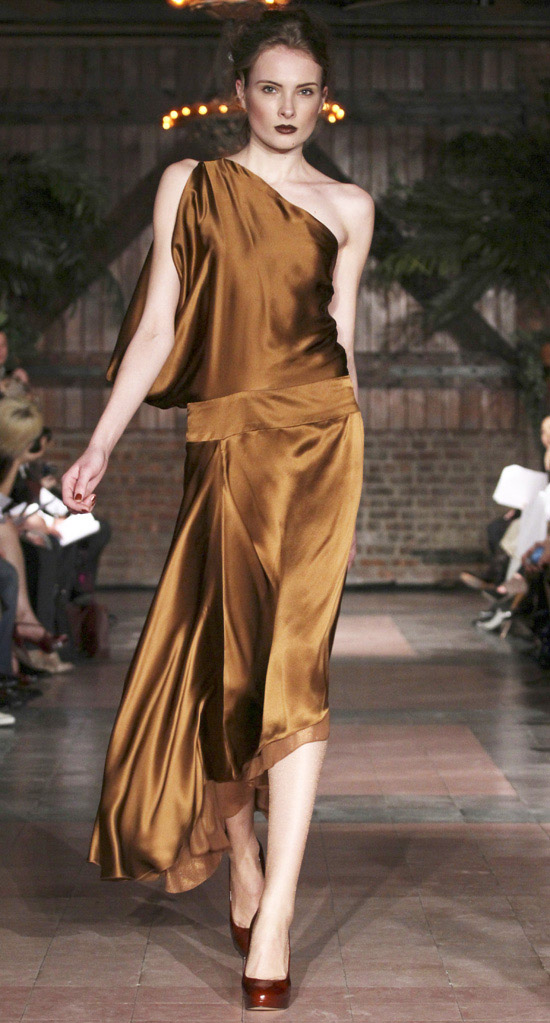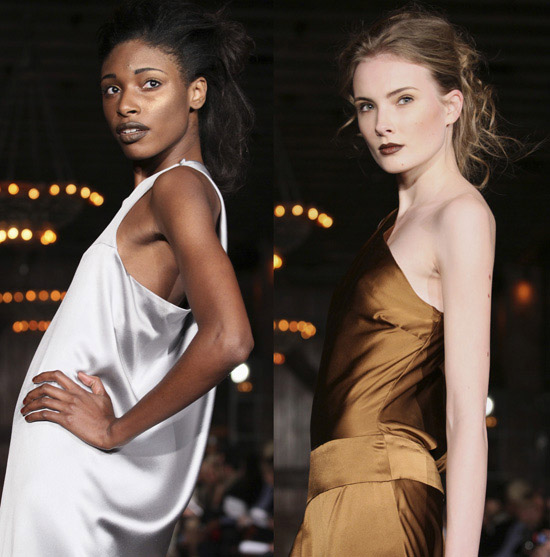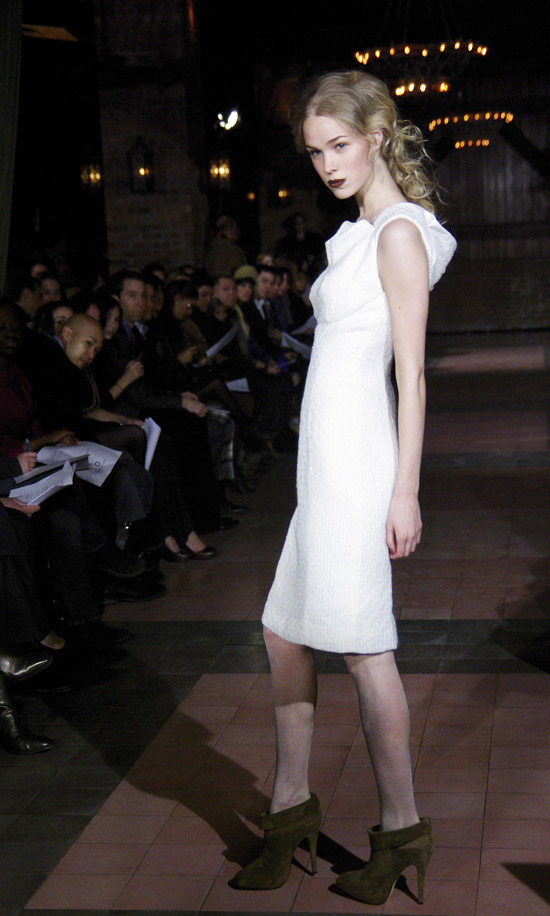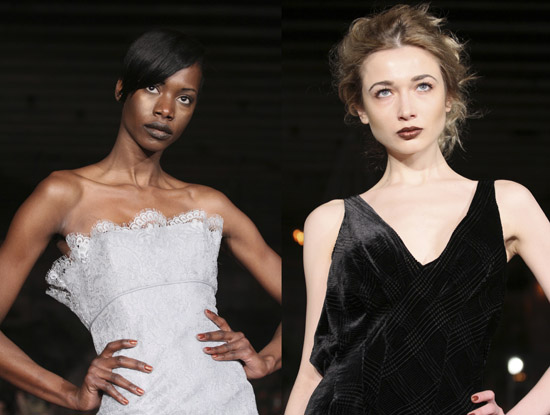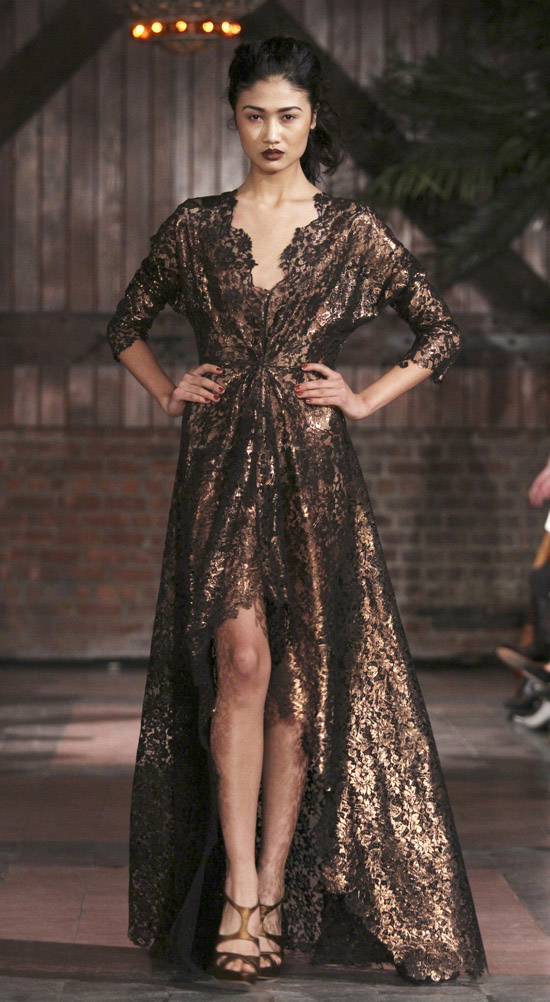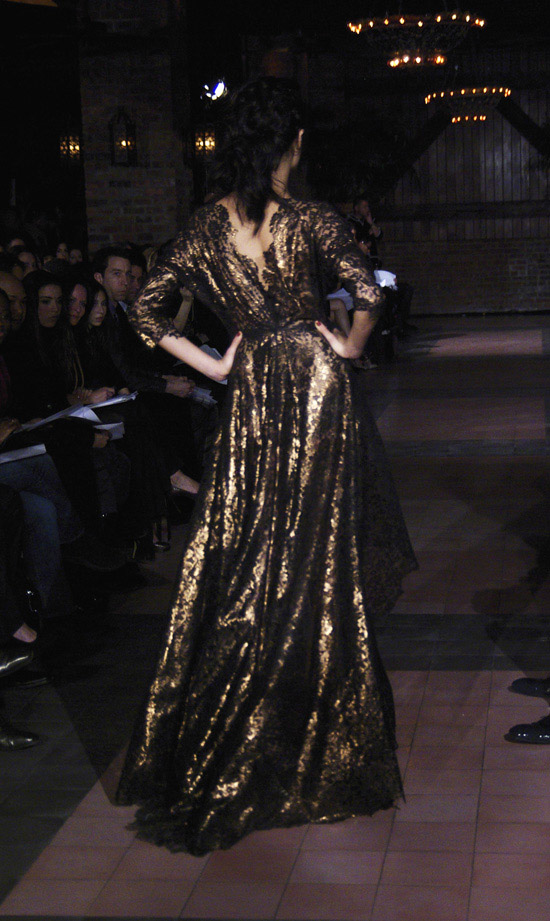 The menswear collection included many classic pieces, some of which were somewhat less innovative than the womenswear collection.  Here, the suits were created from wool twill fabrics and accessorized with long skinny ties, giving the whole ensemble a more traditional, preppy feel.  Cashmere sweaters and cardigan coats were also among the highlights, giving the menswear line a flattering and luxurious look.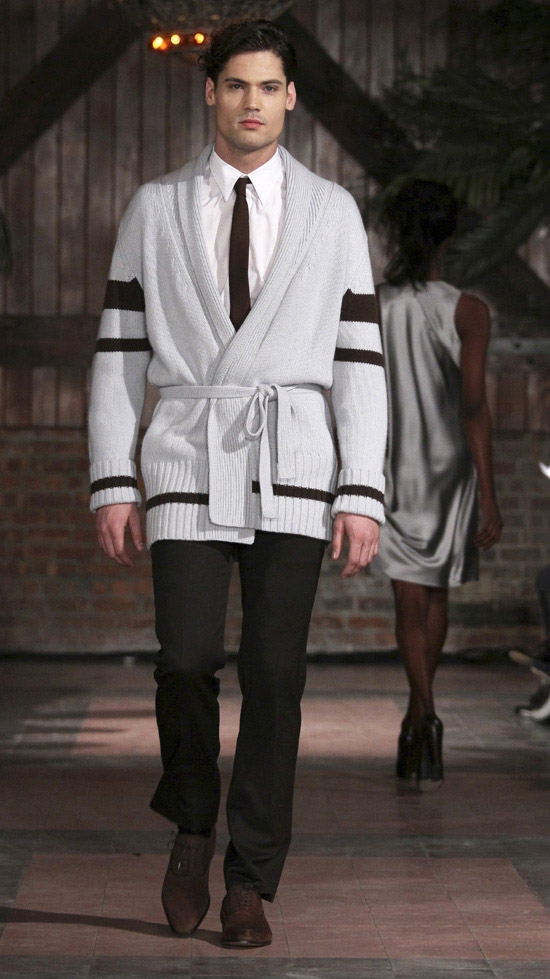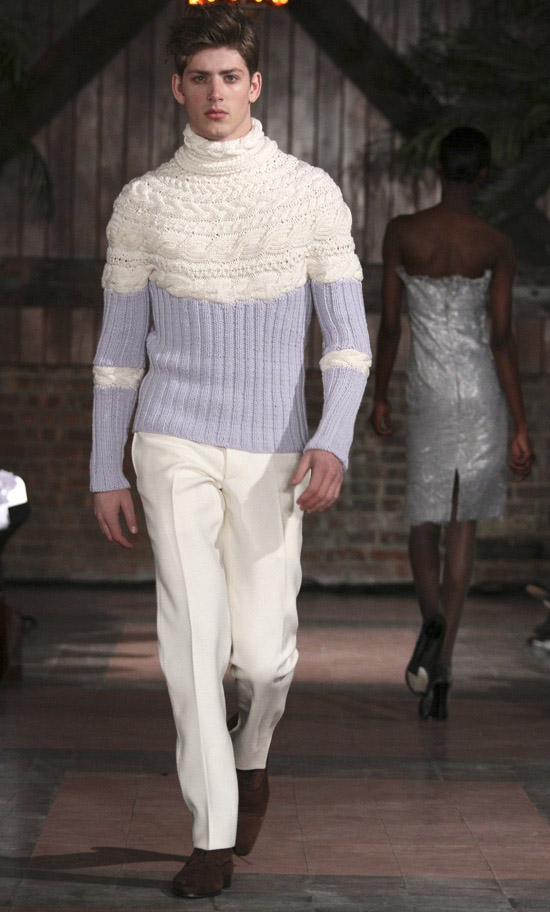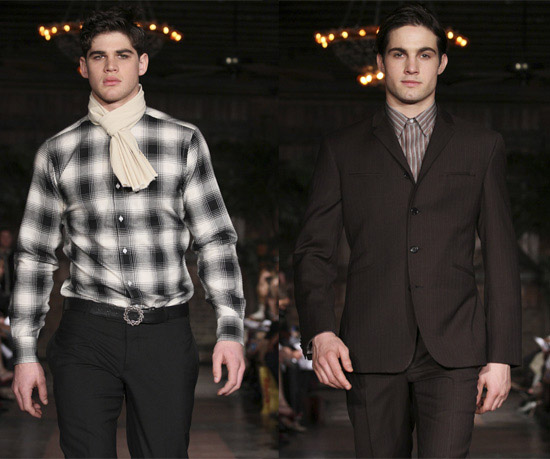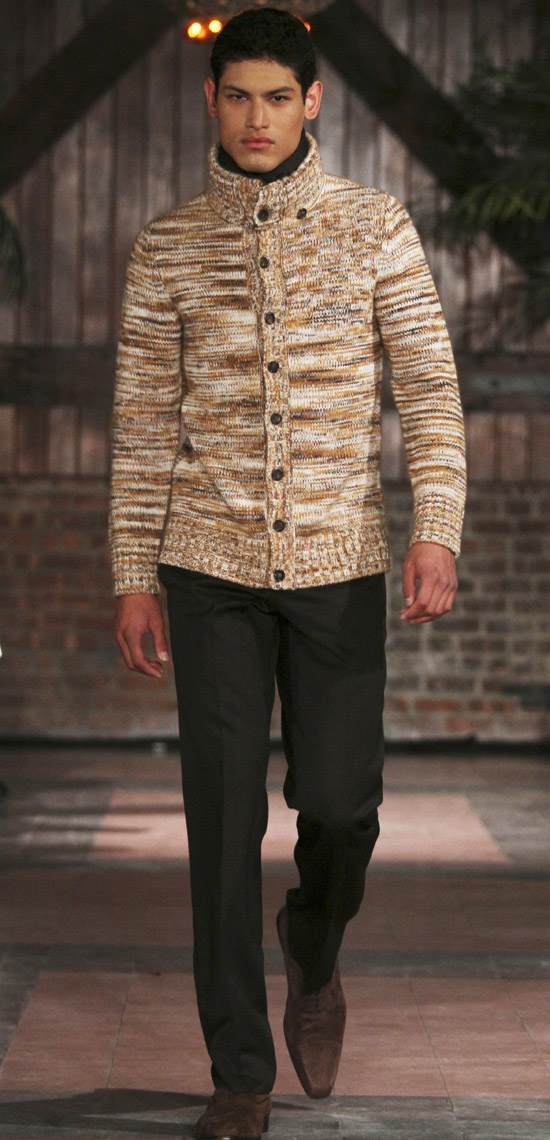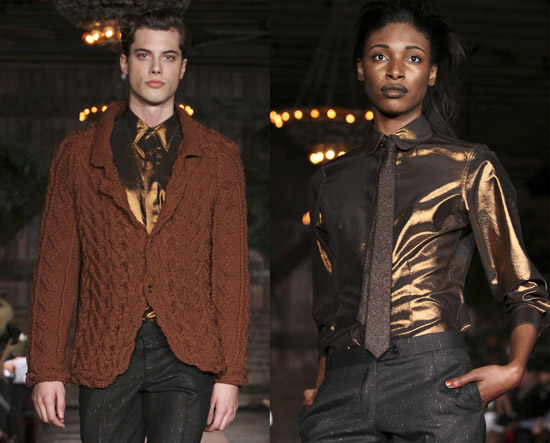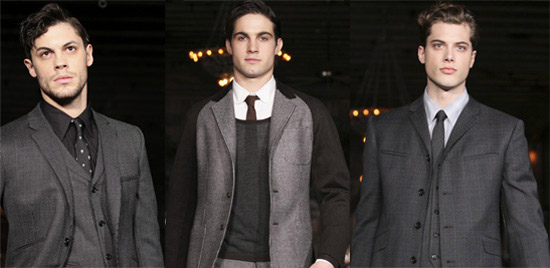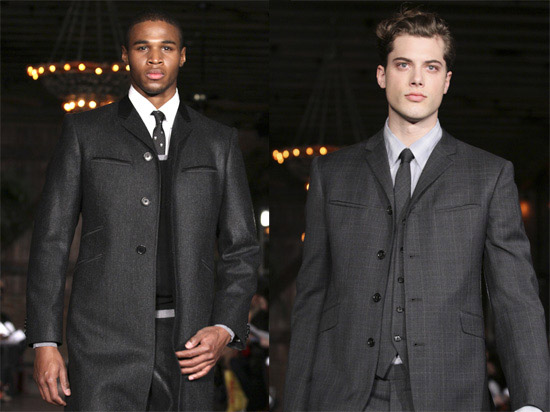 Overall, Diran's collection consisted of a natural palette, one of creams, blacks, and coppers, and was furthered through abundant and well-picked fabrics.  All of this truly displayed Diran's ideal for glamour, sophistication, and class.