story by Michael Fragoso
photos and video by John Lamparski
photo editing by Katie Piper
video editing by Charles Beckwith
John Patrick is a man of many trades. Living and designing all over Manhattan, The Hudson Valley, and Albany where he lives, his organic influences are truly rooted in his upbringing. Having been raised Macrobiotic, John sees designing using recycled/discarded/organic materials as second nature. This time around, John harkens the Scottish highlands with tweed and Balmoral served as the key inspirations. Nostalgic jackets, high waisted trousers, and beautiful shorts played up the themes.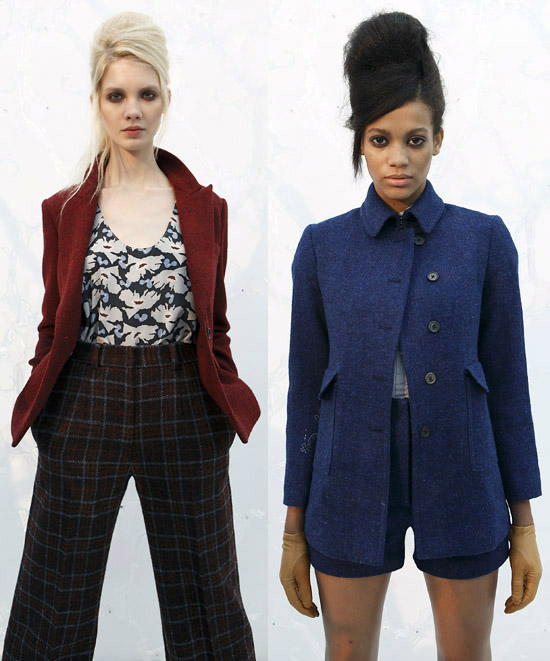 One of the strongest looks was a floral print jumpsuit, complete with a beehive. As always, everything down to the leather is created using sustainable practices, and John Patrick himself single handedly managed to help save a factory near his home so that the tweed in his collection can be produced. The tailoring was perfect and everything fit beautifully, and many took notice. Even Organic's recent intern, 49's player Vernon Davis loved the looks. "I love that girl in the leather dress. Thats a hot look". Indeed it was.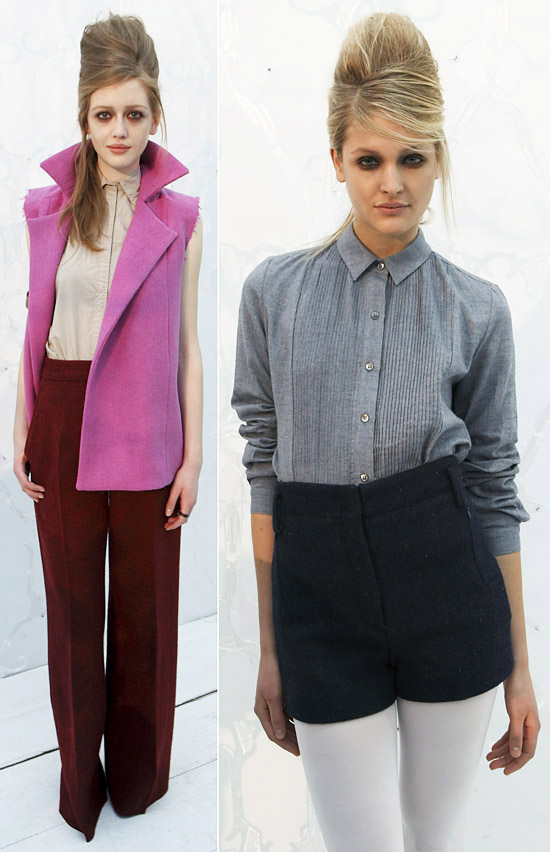 Patrick's collection is simple and to the point, allowing the wearer to have flexibility with each situation.  The highlight of his collection this season: leather and perfectly executed tailored tweed jackets.  While pure organic, Patrick's collection integrates 100% pure wool which is hand woven in Scotland by Harris Tweed; vegetable tanned leather; recycled wool; and silk chiffon.