from the desk of Seth Friedermann, Managing Editor
What follows is simply a recap of my favorite non-garment-related moments from the Spring-Summer 2011 New York Fashion Week.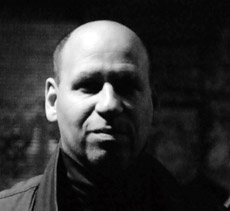 Watching the models dancing in the wings to the terrific live band at Nanette Lepore.
Seeing the Pamplona-like, "running of the photographers", prior to every show.
Watching people try to B.S their way pass I.M.G security to get into a show (no sale).
Hearing the photographers on the riser holler "Uncross your legs!" to the front row of the audience before the shows.
Watching Carlos Miele personally check every single model in the wings before they walked for him.
Observing Meredith, the house manager for The Studio at the tents, run around like crazy for days before I realized she was doing it in heels.
Meeting Perry Farrell at Mik Cire
Seeing pictures of Zoe Twitt's M.U.A and hair stylist try to keep up with her backstage as she tweaked her model's outfits.
Watching the delightful Nanette Lepore bounce up and down in glee in the wings at the end of her show.
Listening to the photographers tell stories and complain about "The Italians" in the outdoor "lounge", (yes I know it's the smoking area, but hey, I don't smoke…).
Talking to Alan Eckstein's (one half of the duo at Timo Weiland) amazingly interesting grandmother at their presentation. If artistic success is genetic, he's all set.
Seeing Rosemary Ponzo wearing our mutual friend Sohung Tong's design to the Gottex show. I just adore her.