story by Charles Beckwith
photos by Adrianna Favero
Reem Acra's Spring 2011 collection seeks to answer the question "what would an American princess look like?" To answer that, she reforged and reformatted the melting pot contents of the last hundred years, showing 16 distinct looks in an intimate presentation at her showroom above New York's Fifth Avenue. "I wanted vintage-looking with a modern attitude," she said.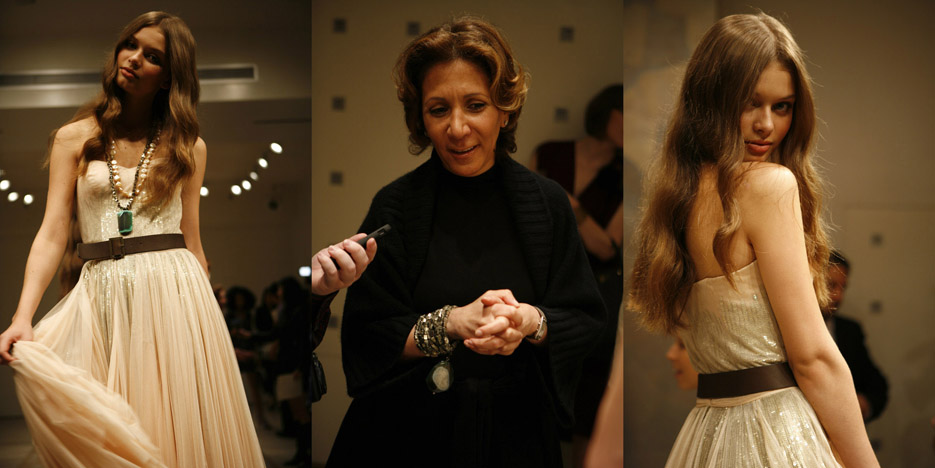 I had the opportunity to ask Ms. Acra how she designed the show-stopping sequined gown at the end of the presentation platform. How does a piece like this come to life? "First I sketched this, and then I looked for the right sequins, that have that kind of metallic just like my bracelet, and then sketched the embroidery on the pattern."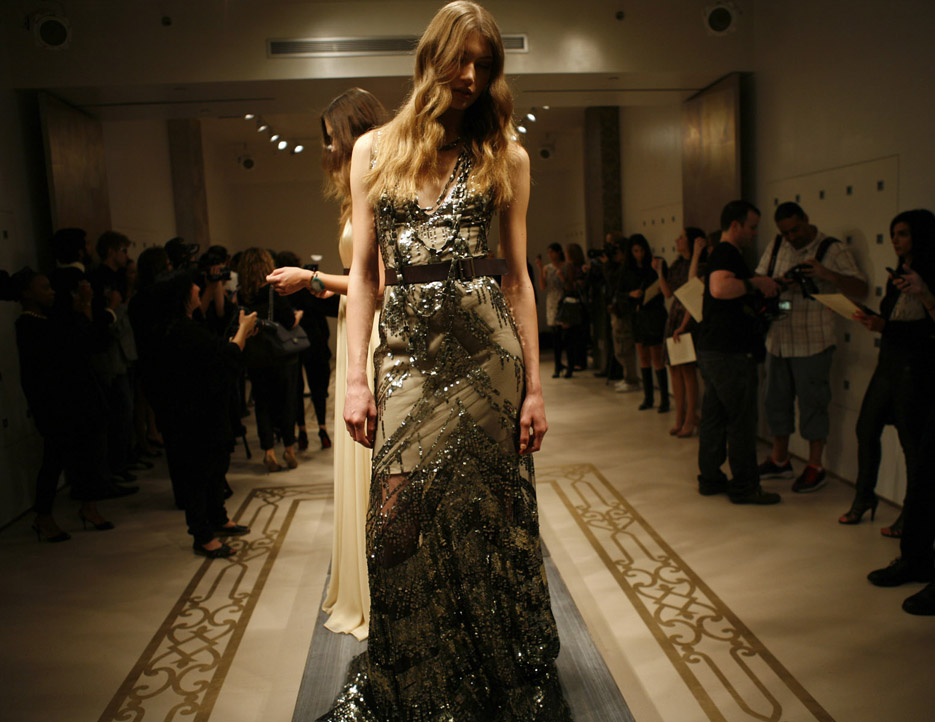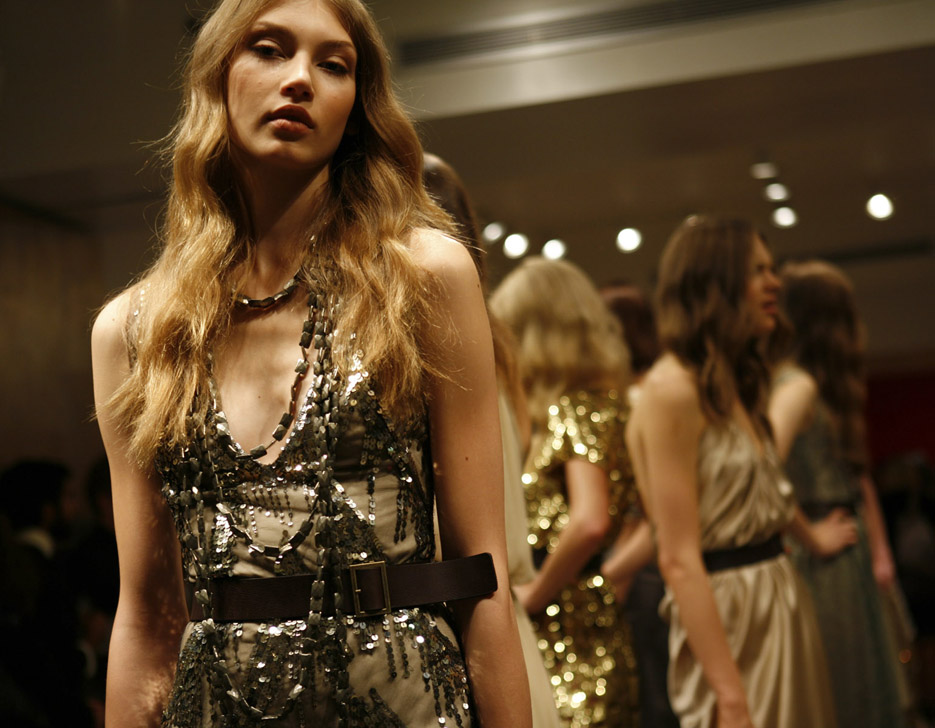 "First the idea, then the sketch, we search the sequins, and then the pattern, and then you have something that is very simple but glamorous."
Was this the first piece you created for the collection?
"It's hard to tell, because sometimes you're working on elements and you don't know where elements are going to be, so it's going to be a top there and a dress here, and then things kind of pull together."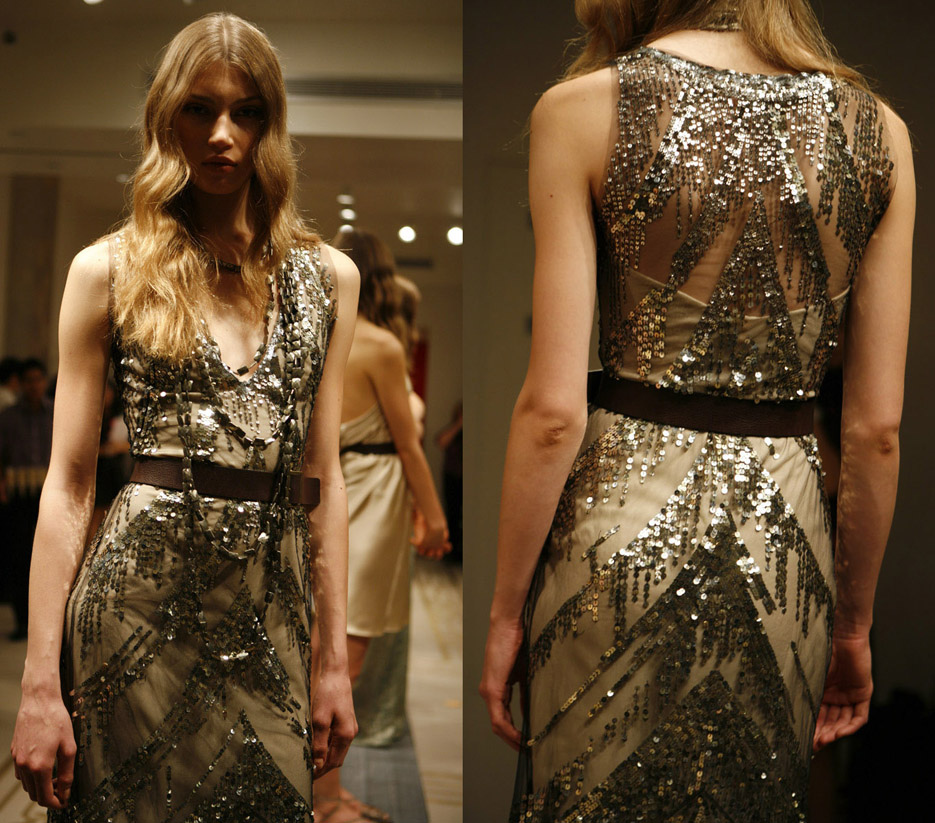 Asked, as an artist, would you have preferred to make more dresses or fewer dresses, Ms. Acra revealed, "there's a lot of dresses in the back. There are 62 looks. You know, I wanted to represent the collection in just a small amount, [the] 16 looks on stage, that's it. I wanted to send a small message. But there is so much behind the surface collection, there is so much in the back."
Season after season, Reem Acra is at the top of the whole game. This season is no different. She has Age of Aquarius next to The Golden Age of Hollywood and they don't clash. Only a handful of designers in the world can do that. America has rarely been so harmonious.