story by Seth Friedermann
photos by Adrianna Favero
Inventive, innovative, and imaginative Jeremy Laing's Spring 2011 collection showed that in his twelfth season he is still committed to expanding his repertoire. His love of geometry was still evident, and that is his signature, but his work with knits in the collection was new and bold. The show for the most part was more draped flow than structure, which worked perfectly with his fabric choices and the shapes he wielded them into.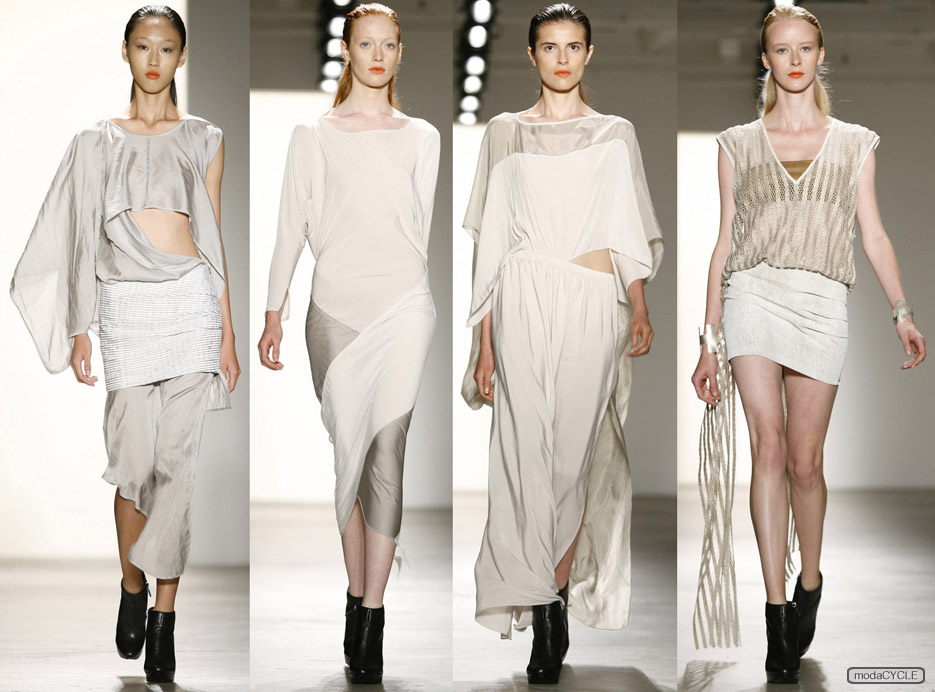 Mr Laing created a fresh feel through his use of many of the favorite methods of modernist designers. Asymmetrical draping, body hugging cuts in stretchy fabrics, color blocking, and soft color contrasts were all part of a very strong collection. He also did very nice work with warm but not garish stripes, which have made an appearance in collections by some of the more creative designers in New York this season. For the most part the cuts in the collection were very flattering and imparted a sense of elongation that created a feeling of smoothness which lifted the woman above the mundane act of just walking. There were just a few pieces that were not flattering or seemed experimental for experiments sake, but over all the impact was romantic.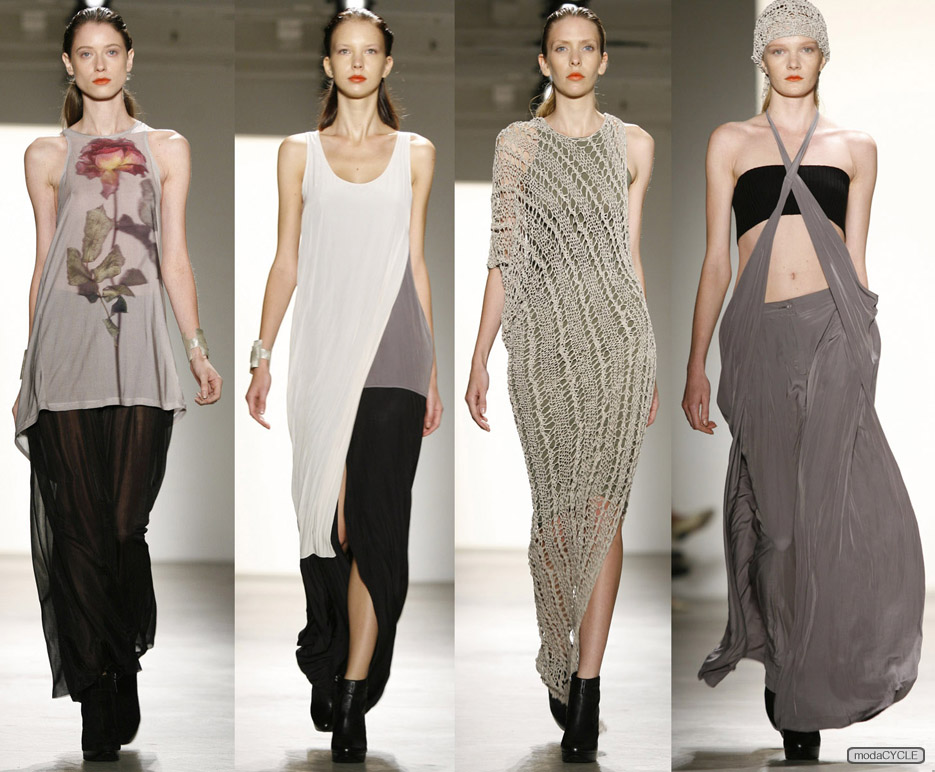 Many forward-looking designers seem to create pieces that are very hard-edged or hyper-structured. Amongst their contemporaries though, there are just a handful of designers who have a softer and more natural view of the future. This is where Jeremy Laing fits in. In large part it's a reaction to uncertainty about what the "role" of women will be as society moves forward. There has certainly been a complete refutation of the idea of women wearing a man's clothes as a statement of usurping power. It was important in its time, but seems to be deemed as no longer necessary. Jeremy Laing's take on modern women feels relaxed and free but not lacking thought or effort. He creates beautiful soft garments that are unmistakeably feminine but showcase feminine strength as opposed to the theft of masculinity or any sort of sex as power statement. That's not to say that his designs aren't sexy, they are, but it's a self aware and self confident sexuality. Women have been more and more rejecting roles and cultural definitions of the past. This is leaving a space that designers like Jeremy Laing have been only too happy to explore.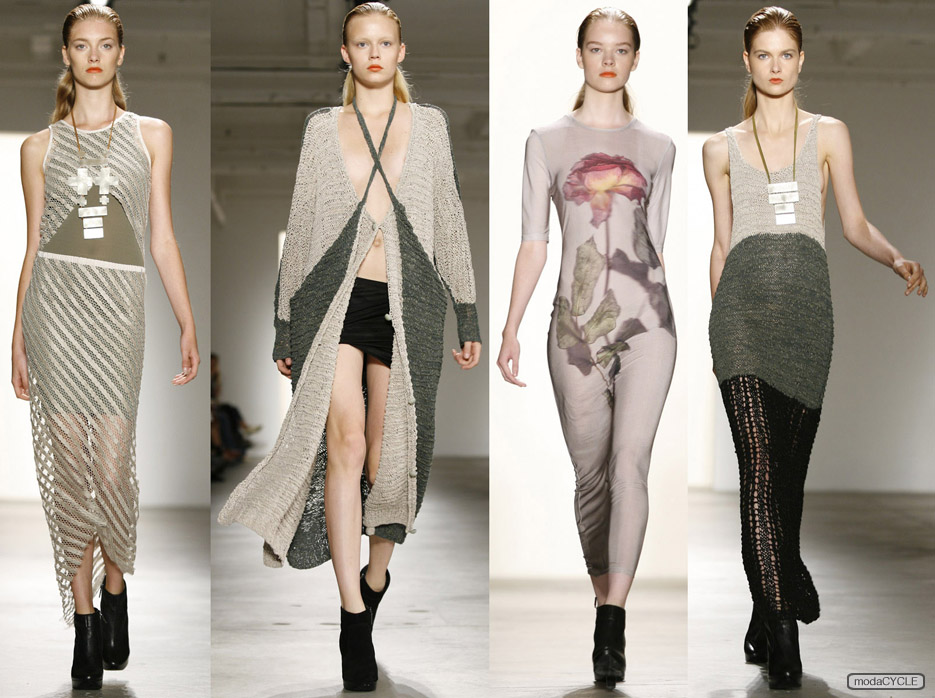 His Spring 2011 collection is another confident step into this new realm where one designer's definition is just as valid as another. As women gain confidence to express their uniqueness they will find designers such as Jeremy Laing already waiting and more than happy to dress them.