story by Seth Friedermann
photos by Ned & Aya Rosen
Alice Temperley seems to be a woman of many worlds. She creates clothing that evokes myriad eras and multiple geographies. What really makes her multifaceted garments exceptionally interesting is that there is no attempt to blend the diverse elements she uses into a congruent whole. Rather Mrs. Temperley takes design details and combines them in a way where one is aware of the contrasts, but they work together so as not to seem forced and ungainly. She doesn't tone things down to get them to function as both compliment and contradiction. The clothes from her Spring 2011 collection exhibited both a classic elegance and the stamps of modern life. Frills, ruffles, and lace met chains, bolts and leather. Urban and rural, romantic and punk, all at once. It is the spirit of Ms. Temperley's clothes that is the glue that binds the distinct elements together.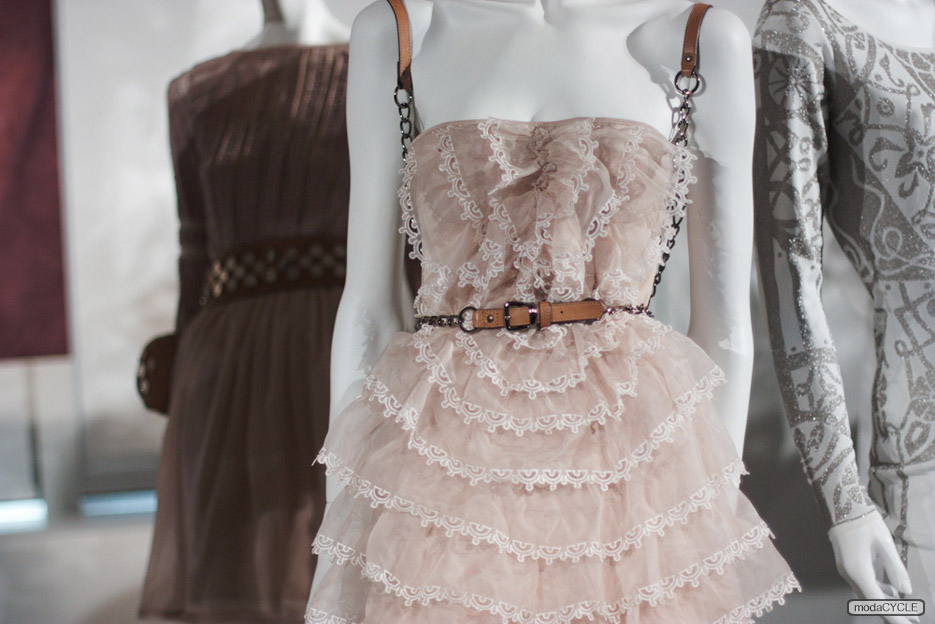 As is often the case with designers whose collections I like season after season, Alice Temperley's designs make me want to meet the woman who wears them. She is a creature of contradictions who gains strength in being a bit of all things. The woman that wears Temperley London has always been with us. She is adventurous and brave, driven and serious, with a touch of amusement. From her dramatic longer dresses to her free and lively shorter pieces, her Spring 2011 looks were covered in great details such as layered cap sleeves and lace edges.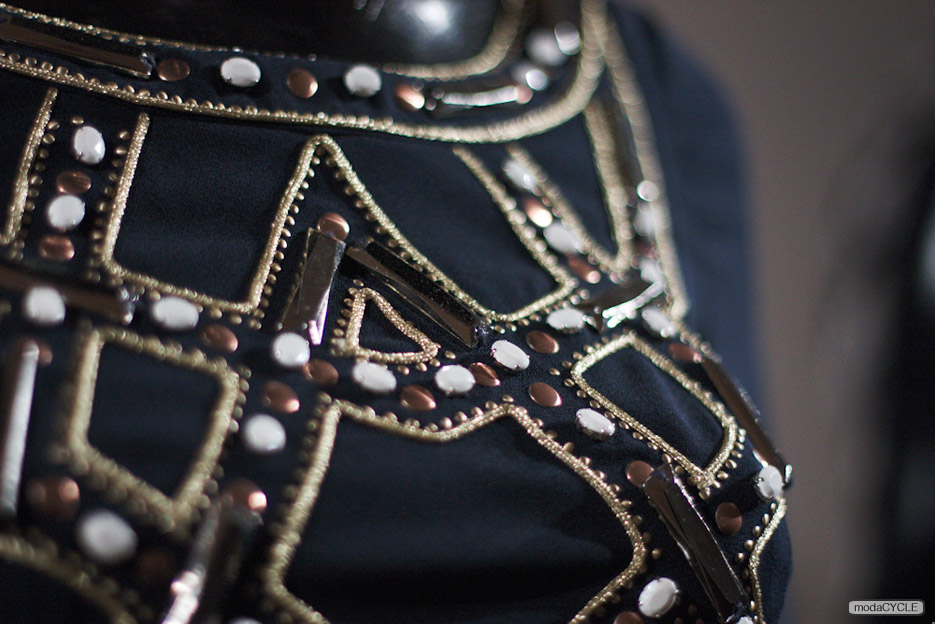 Her accessories add great emphasis to her art and are integral rather than an afterthought. Ms. Temperley's belts, bags, and buckles were great standard bearers of her novel approach to design. Her use of finished and detailed metal work avoided any references of metal or punk. This was a major plus as cultural references to occasionally violent "anti" societal movements would not fit with the clothes of the collection. That's an example of the critical component you need to understand when you discuss why Ms. Temperley's designs are so special. Her choices on what she blends together are always correct. Guided by her own essence she creates garments that are perfect for the woman who may be in many places but always herself.