story by Seth Friedermann
photos by Charles Beckwith and Stephen F. Bodi
photo editing by Aya Rosen
Ralph Rucci's Fall 2011 collection contained many, many pieces which structurally verged on the impossible. His talent at creating lightness and gravity-defying shoulders and sleeves is unmatched. It is not the technical underpinnings, however, that move those that view his designs, but the art of the designs themselves. To be moved and astonished by design is an exhilarating feeling. If you have ever found yourself staring transfixed at a sculpture or a skyscraper, then you know how engrossing it can become. This happened immediately as the first looks began their laps around the packed Chado showroom.
A series of fiery red jackets and dresses with intricate details retained incredible lightness and movement no matter how much fabric or material Mr. Rucci used. His exploration of ribbing and lateral ribbons of mesh or puffed fabric continued apace in this collection. As with all of Ralph Rucci's design elements it was done with perfect balance. That is a large part of what places him above virtually every other fashion designer in the world today. He never creates any element in any design that is not a fully-incorporated component, not integral to the design.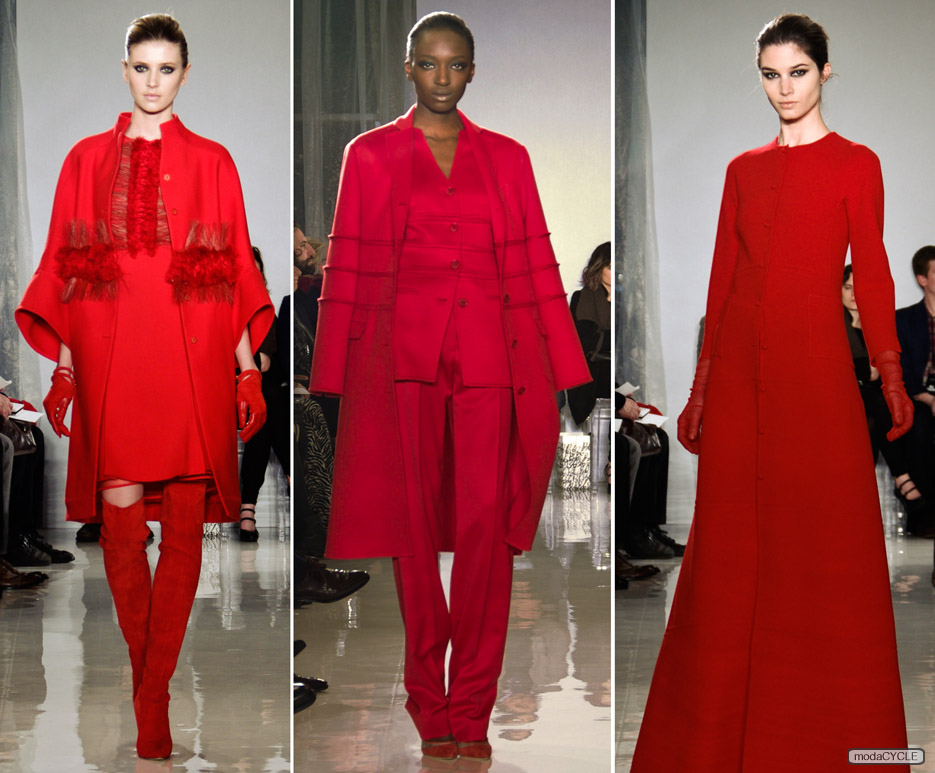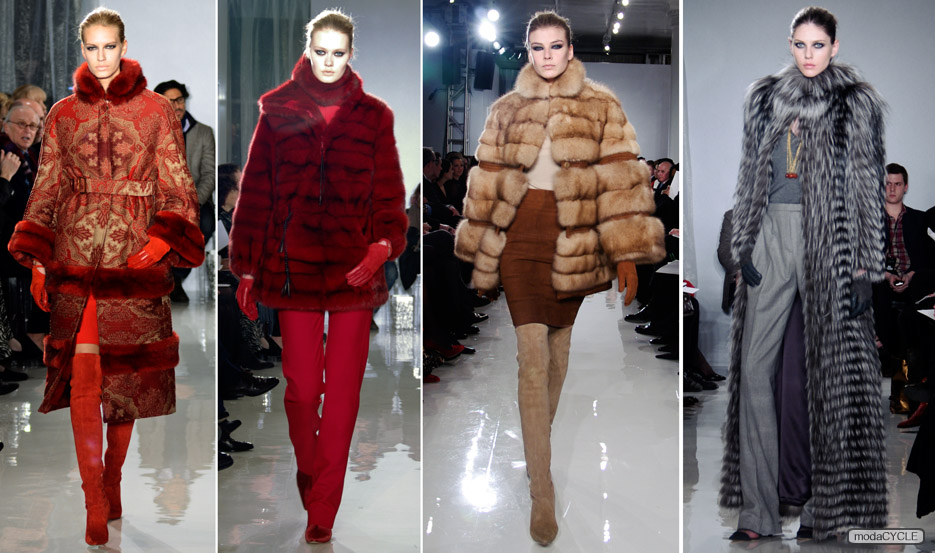 Ralph Rucci named his house Chado, which is the Japanese word for a certain formal tea ceremony. It is a complex and deliberate affair involving hundreds of precise and practiced steps. The point of all of this ritual is to slow down, to connect the participants to each other, to the moment. In our time, which worships the rapid and instantaneous, this thinking may seem quaint, but it is in fact essential. The core of Chado is the ceremony, the process, and this is the core of Chado the house and Ralph Rucci the designer. He is deliberate and considered, he studies and penetrates the shapes and constructions he sees in his head. It is through this that he begins to design his creations, it is a potent mix of innovation, architecture, and art. He imagines the difficult and accomplishes it season, after season.
The parade of perfection continued with silver and cream dresses, jackets and blouses each carrying the unmistakable stamp of lightness and life. Some further highlights included an incredible cream ink blot stained dress, and a black dress with a delicate and transfixing mesh and fabric concentric circle construction gracing it's back. It is always a deeply moving experience to see a Chado collection and more so to be permitted to attend Ralph Rucci's personal celebration of his exploration and his own ritual ceremony.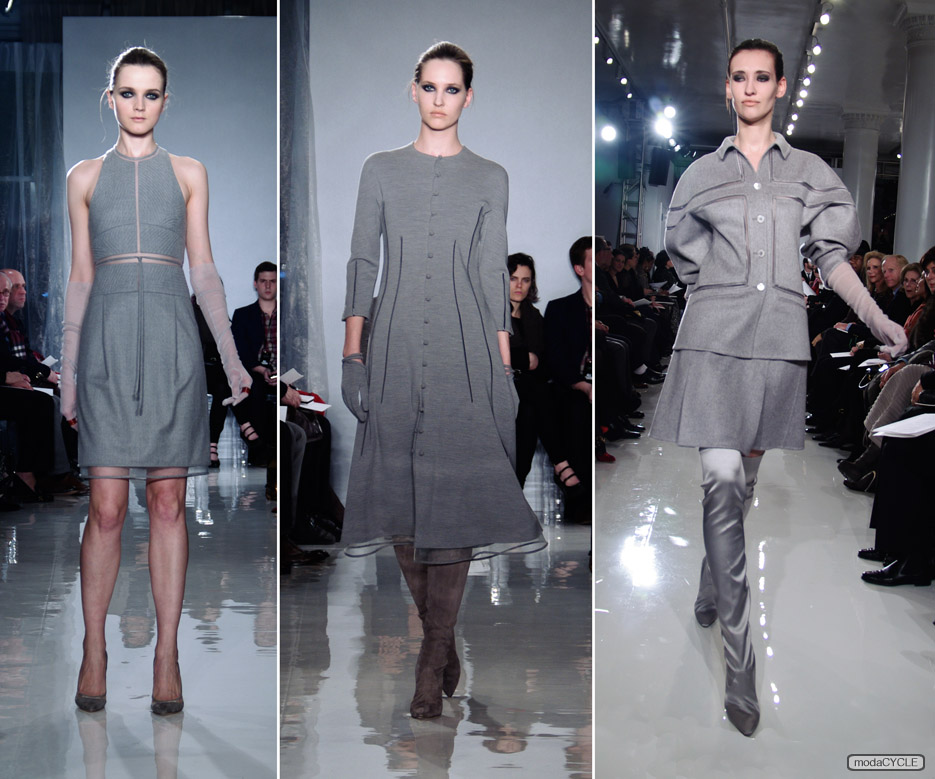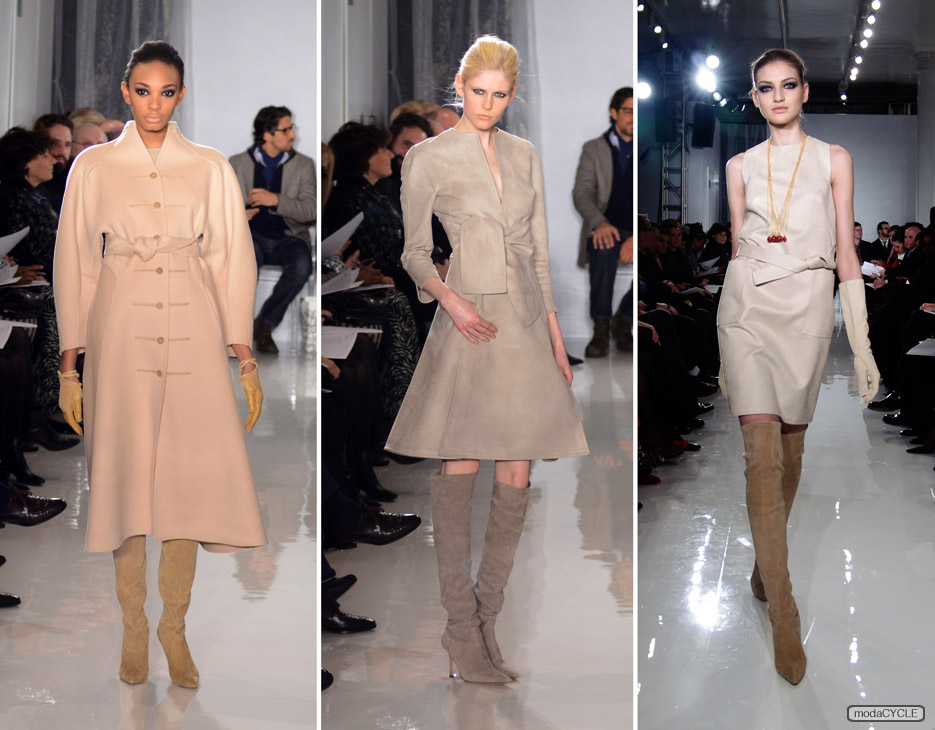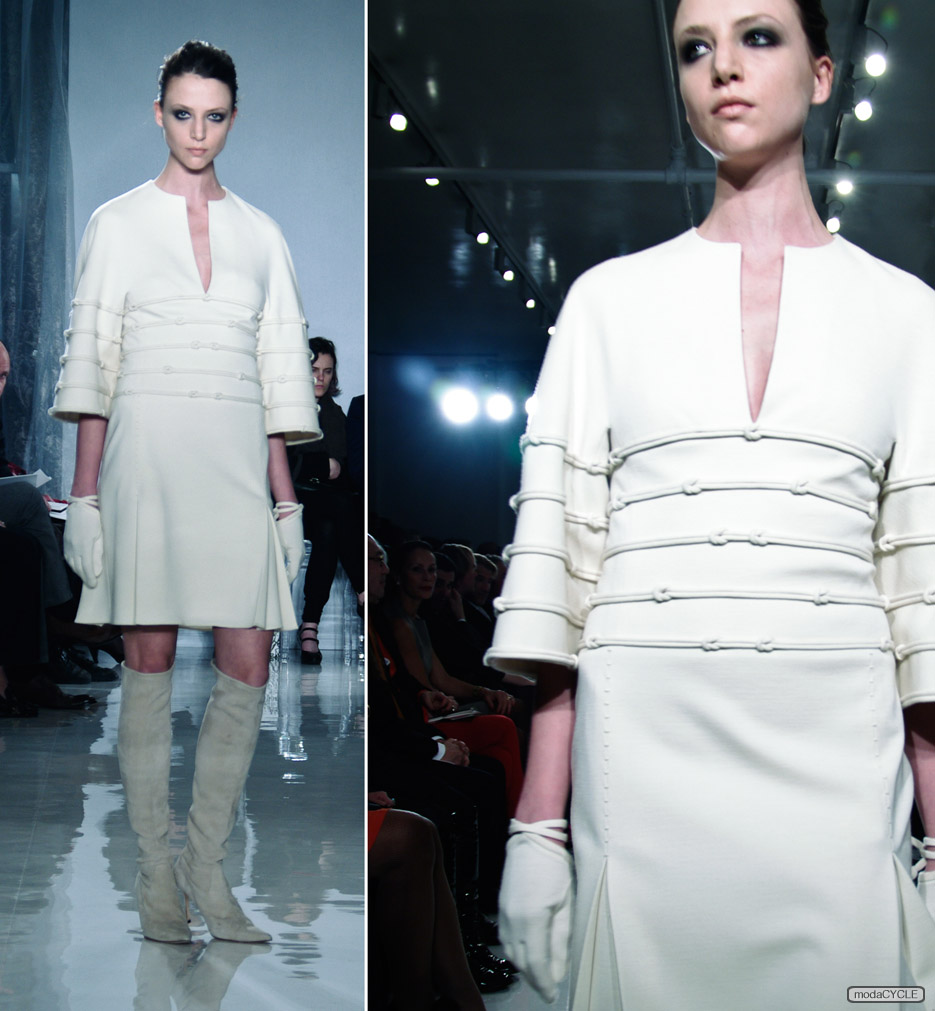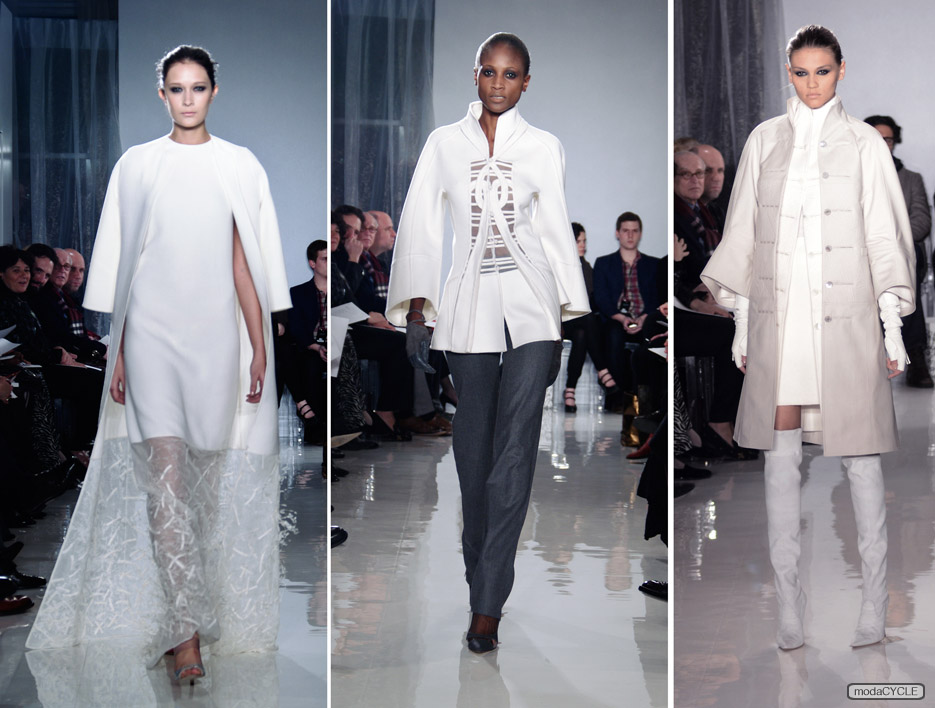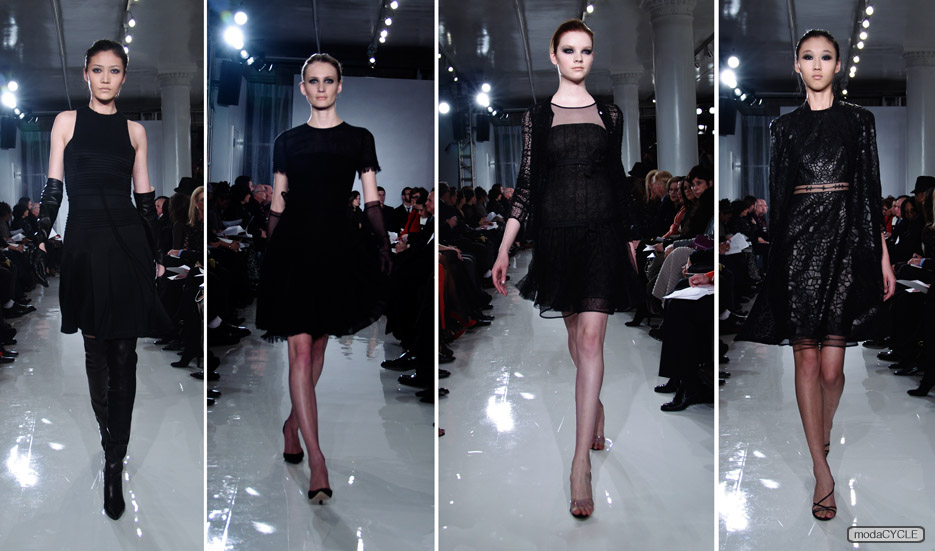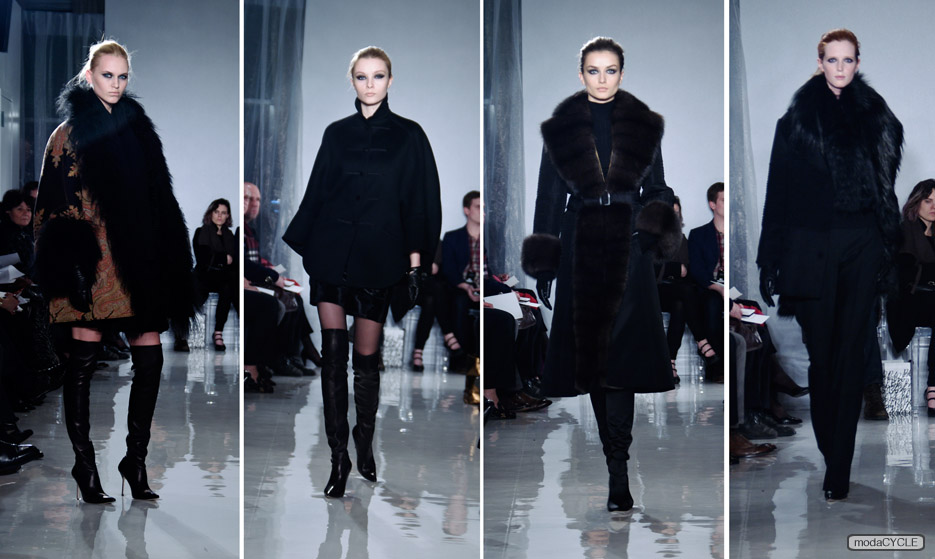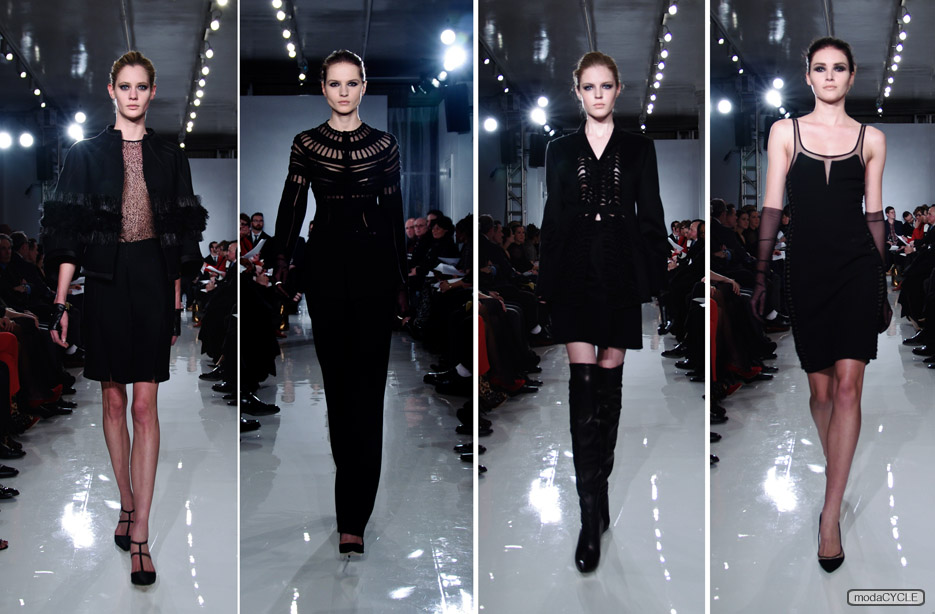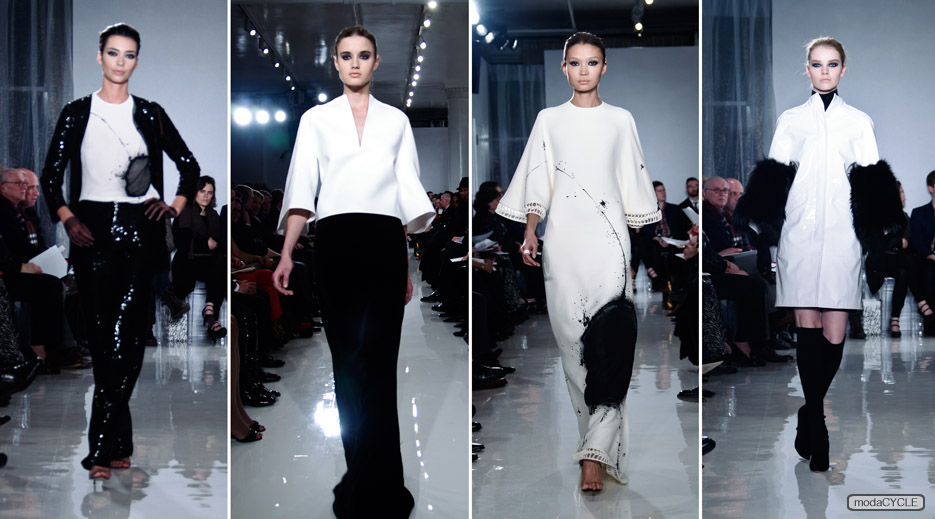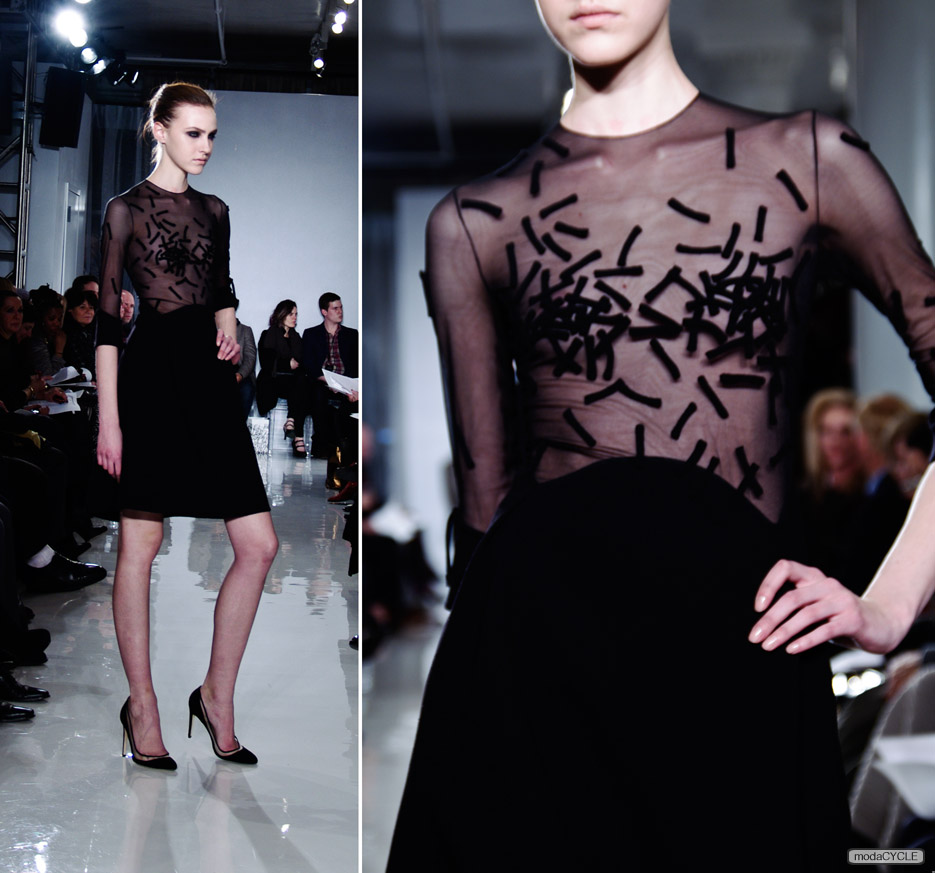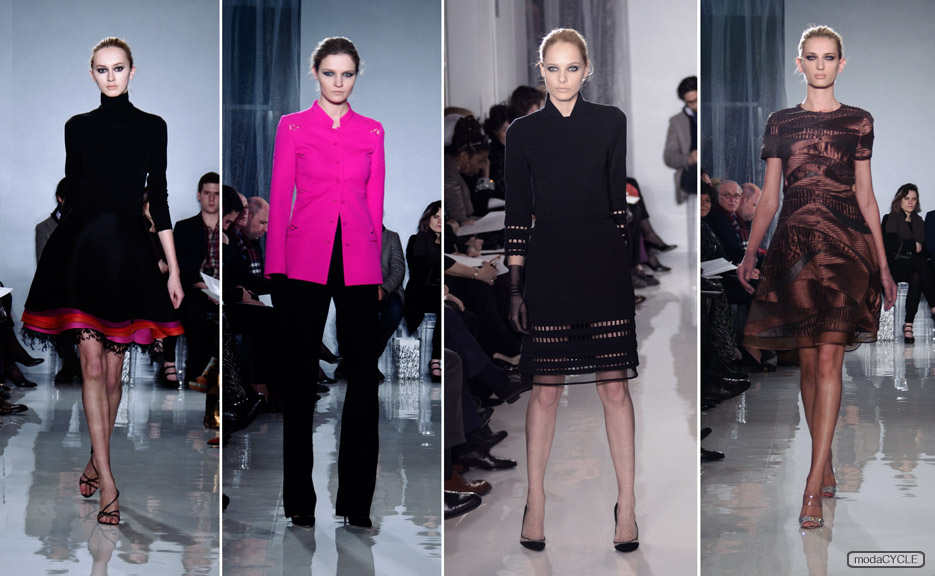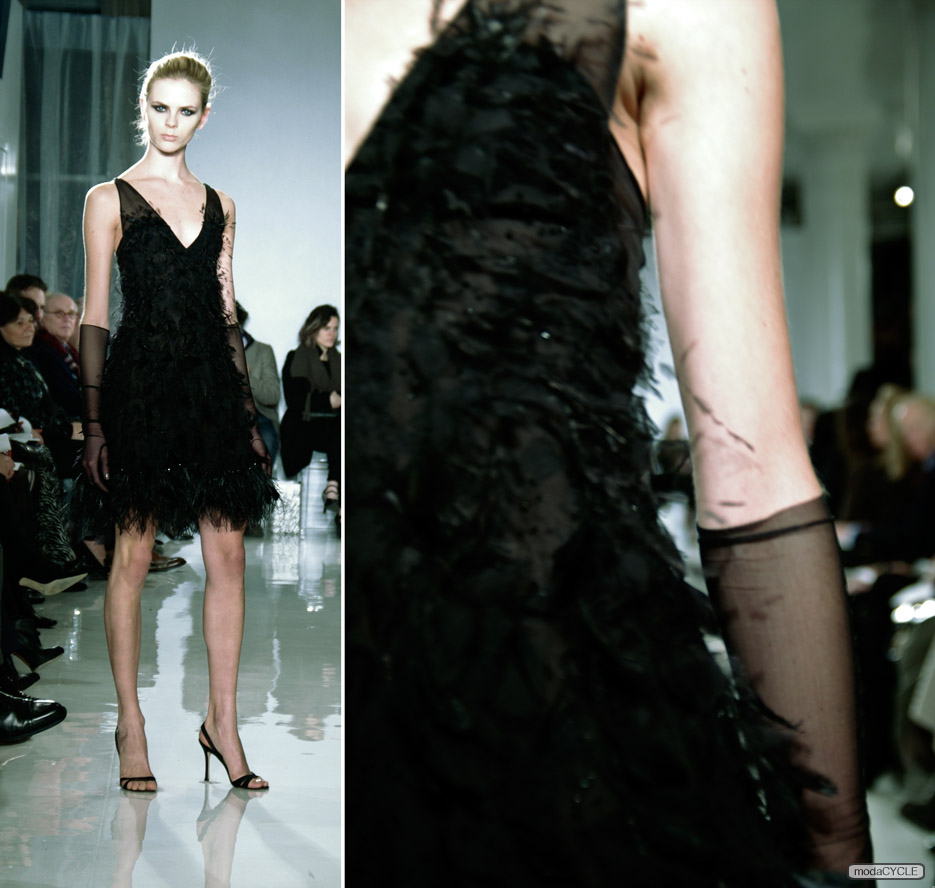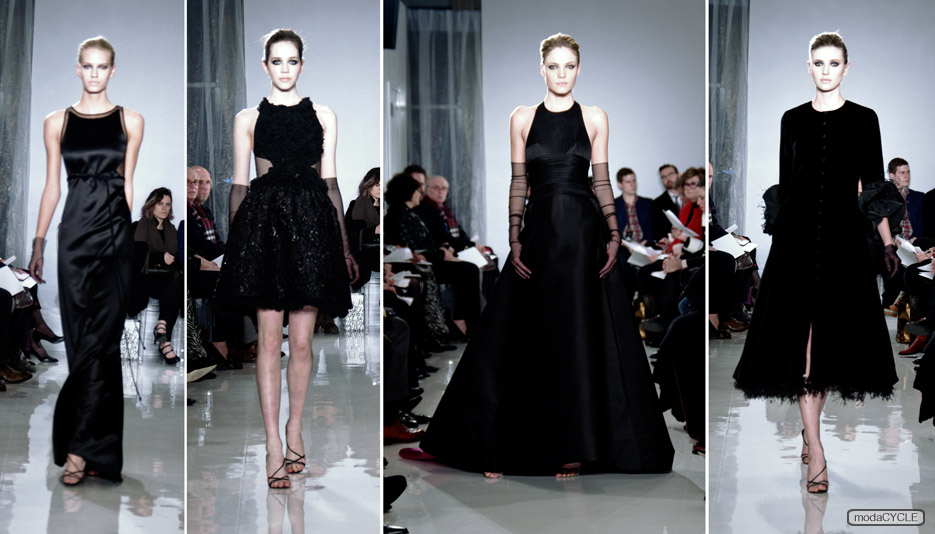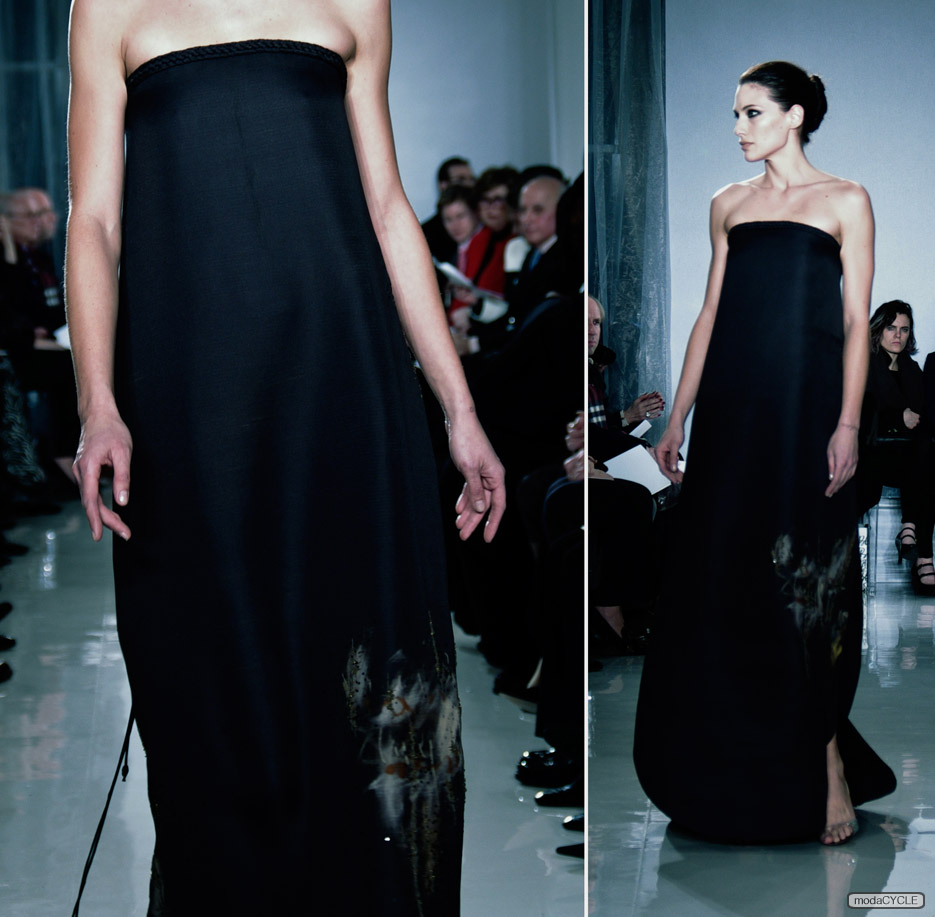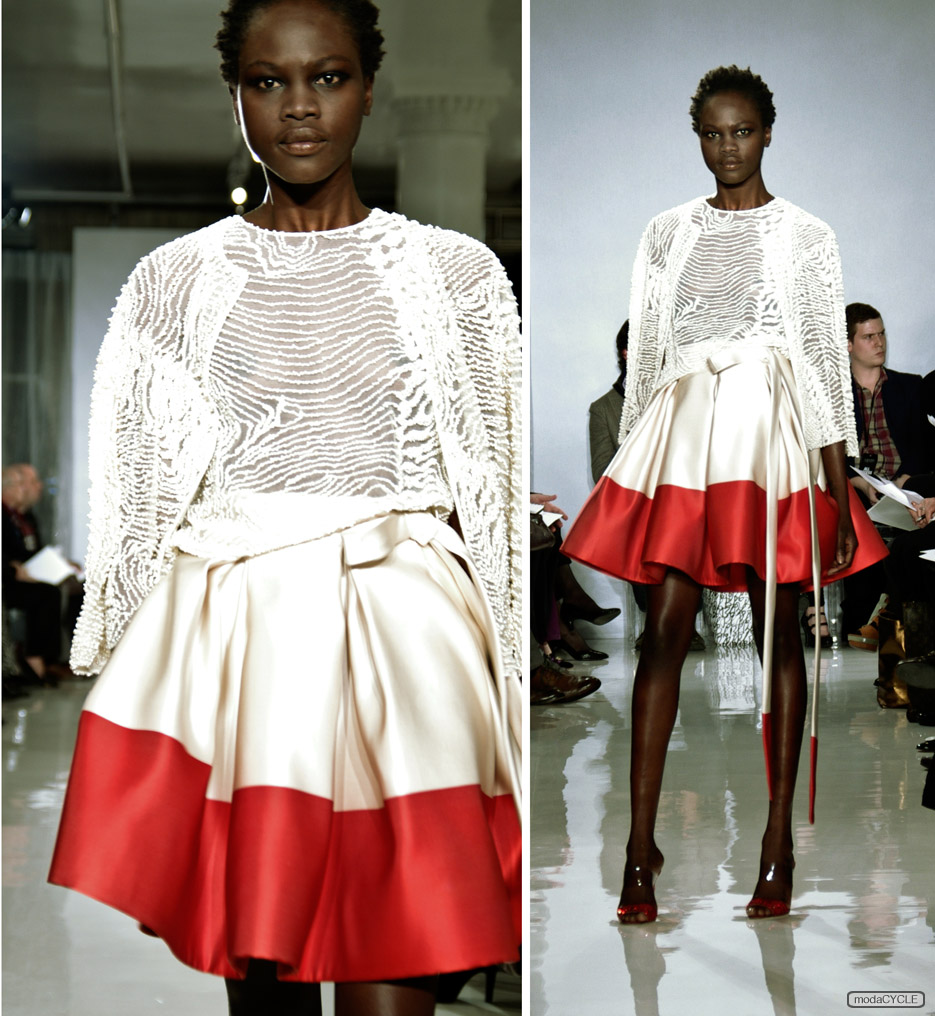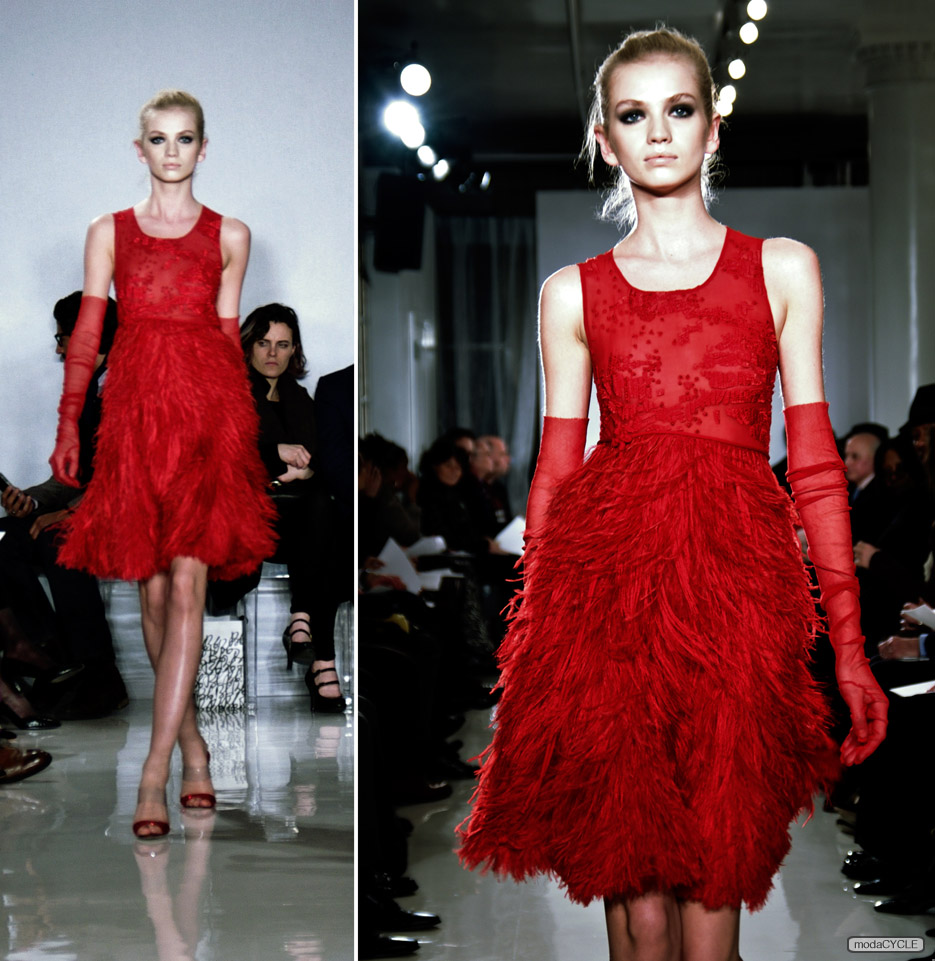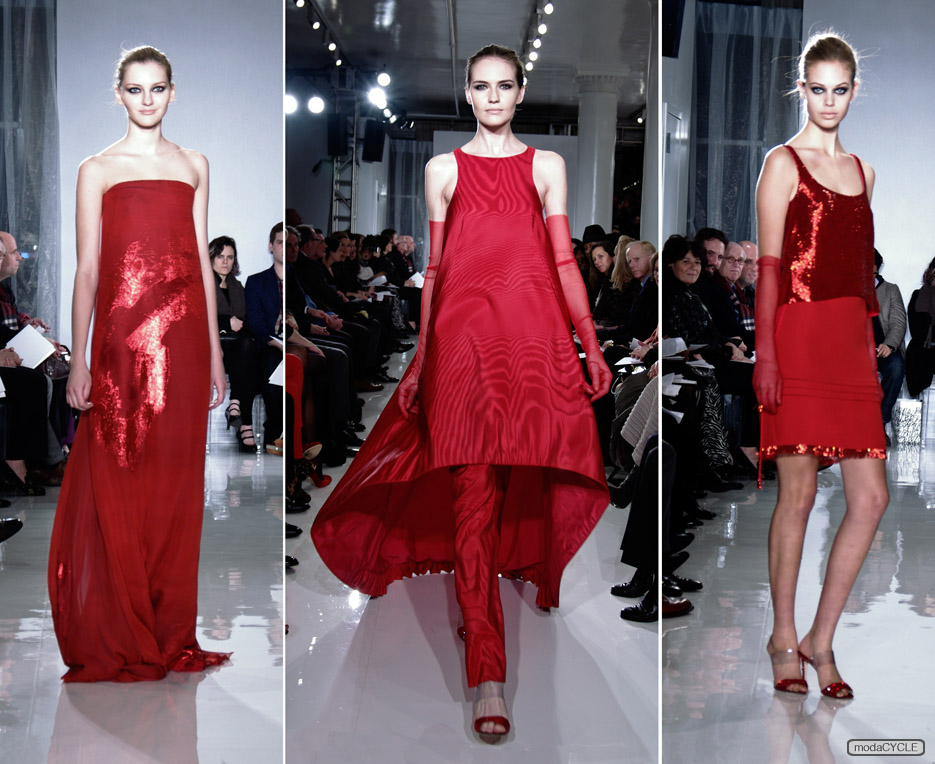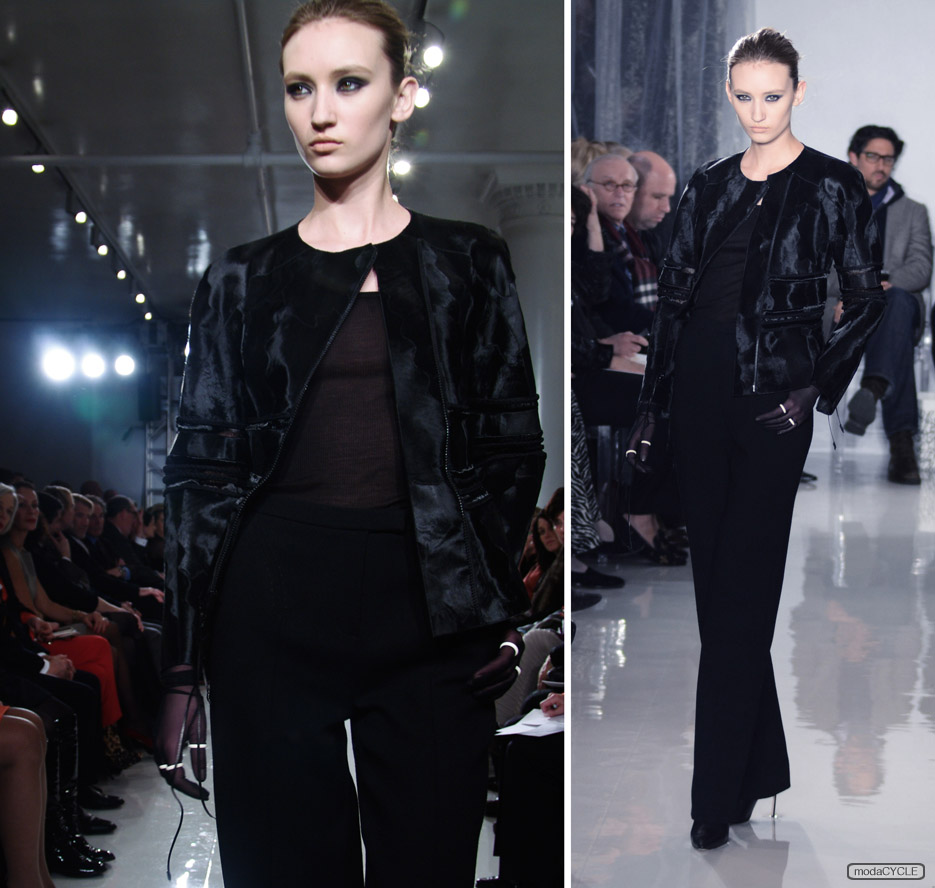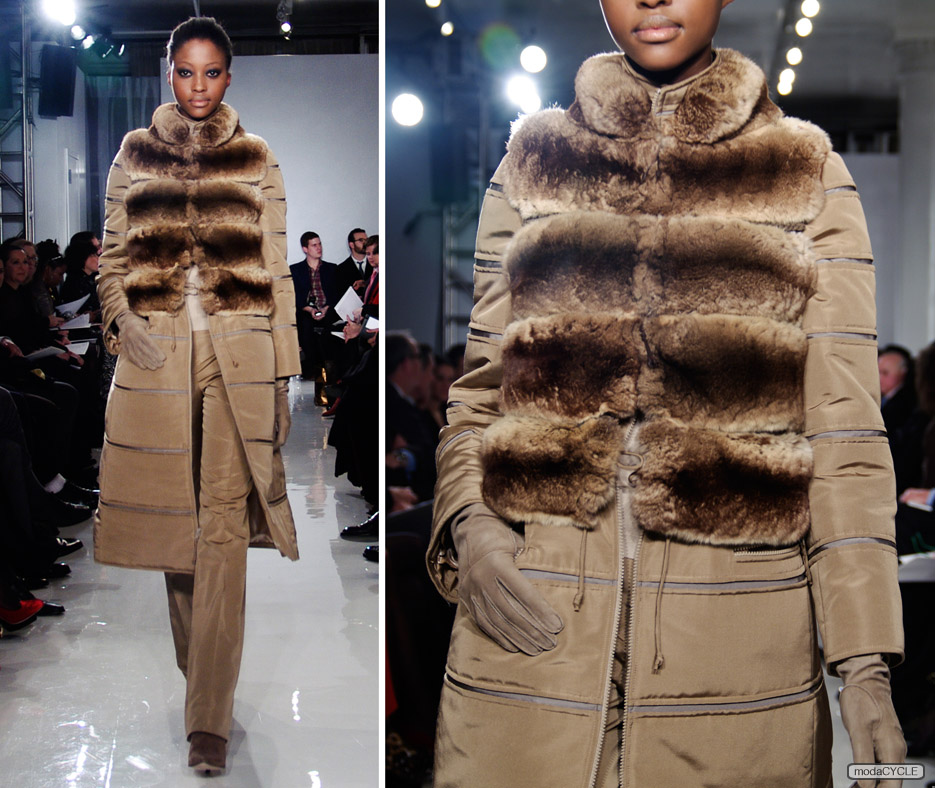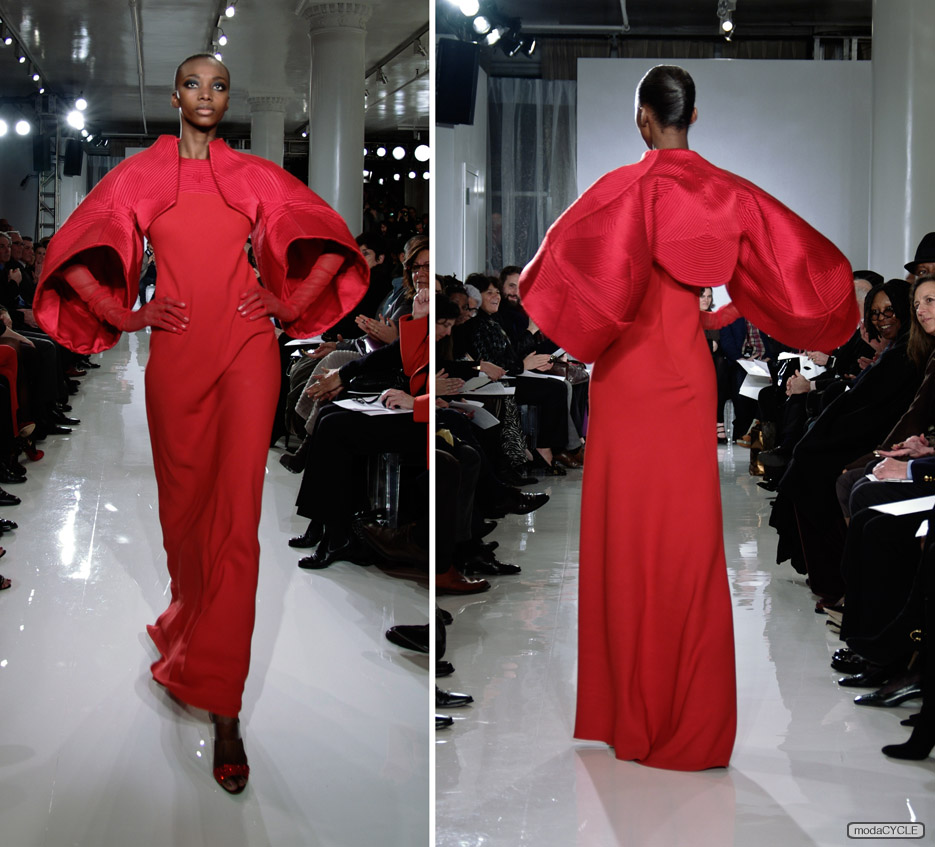 modaCYCLE recently released an hour-long video interview with Ralph Rucci, which you can see here.