story and photos by Sandy Ramirez
One of the benefits of living in New York City is seeing the work of a lot of rising star designers. One such label is Sachika, run by twin sisters To-Tam and To-Nya Ton-Nu. I met the twins during Fashion Week, did a short interview with them, and marveled at the simple, yet elegant dresses they wore to the shows each day.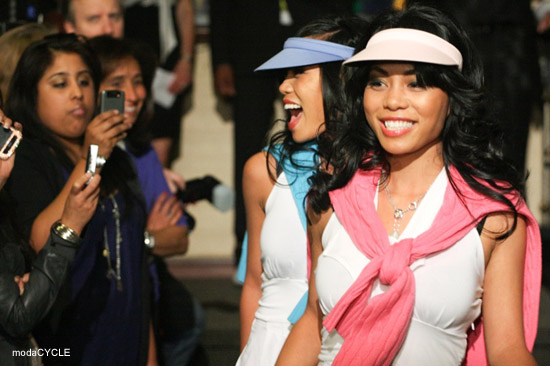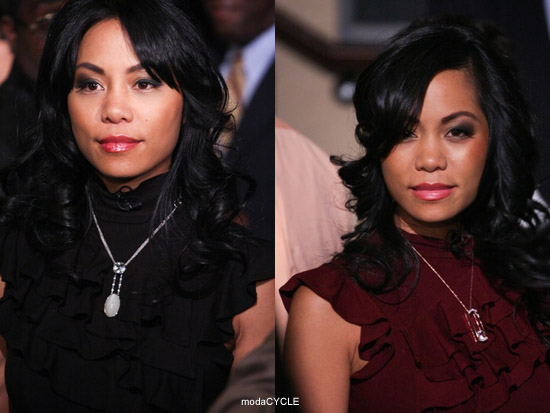 More recently, I had the honor of being asked by them to cover one of their shows, a capsule collection of resort wear. After meeting with them backstage and taking a few shots of the goings on, I set up for the show.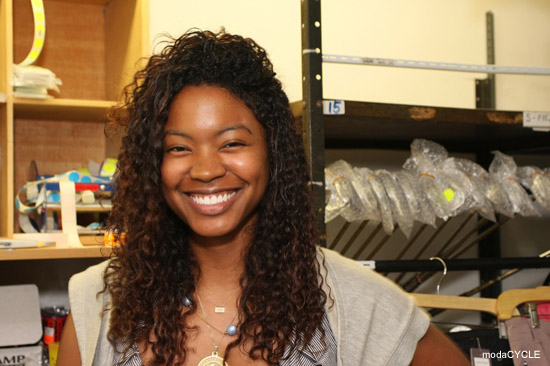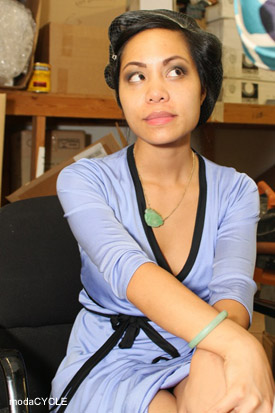 I wasn't expecting much, new designers seldom really get it right, but what came out surprised me.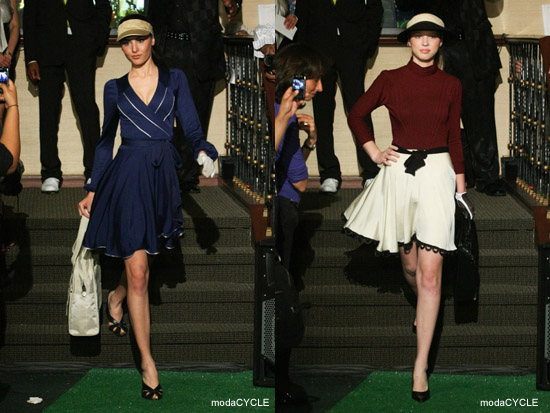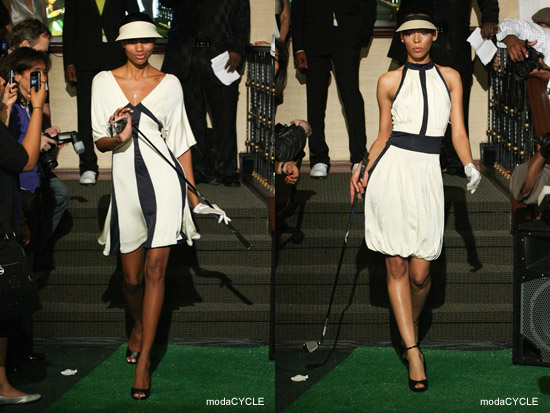 What worked most was the deceptively simple design of the dresses, reminiscent of what Halston did in the 70's: simple silhouettes accented with geometric trims and cuts. They were all executed in a very comfortable silk jersey (again much like Halston). But to say these accouterments were some copy or homage to Halston would be a disservice to these two young ladies. What I saw was undeniably original and quite wearable. I especially loved the updated conceptualization of the empire waist employed in the collection, and the sporty vibe. Even if it was Resort Week, this felt fresh. If the buyers in attendance and the notable sponsorship by Tag Heuer are any indication, expect to see these two at Fashion Week again soon, though instead of standing in line for a show, they be walking down the runway taking bows after their own show.