A Sultry Swiss Mix on The Shores of Lake Zurich
Story and Photos by Boris Marberg and Wolfgang Wöhrle
On a windy early summer evening, we came to the financial capital of Switzerland, on the shores of picturesque Lake Zurich, ever with the Alps in the background. The new swimwear, lingerie, and knitwear collections of the Swiss labels Lyn and Christina Krämer were presented in a tandem show at the city's 19th century women's baths, the Frauenbadi, down on the river Limat, which divides historic downtown Zurich.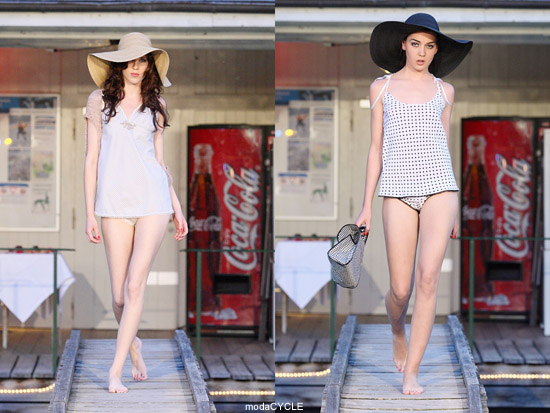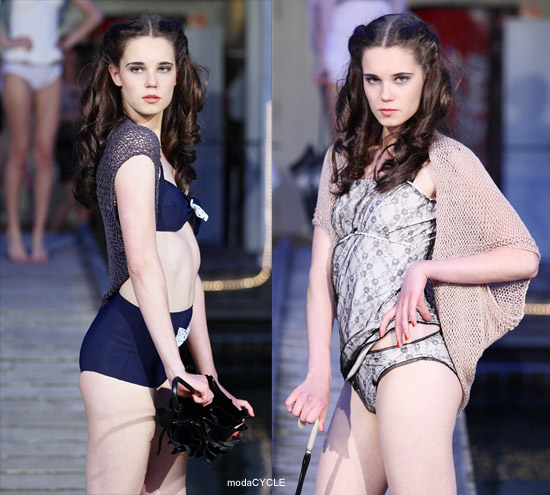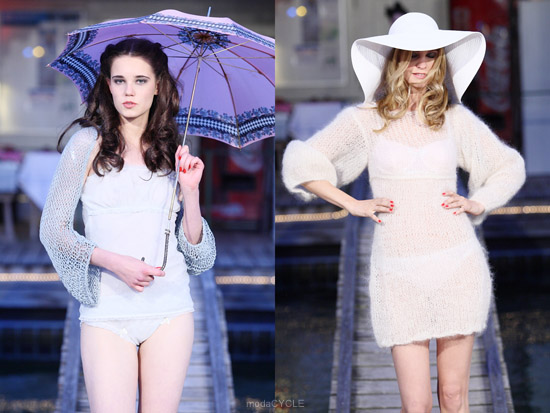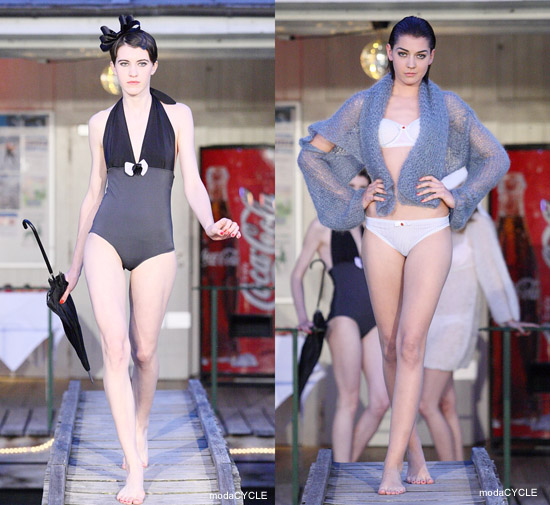 Lyn is fashion by the designer Evelyn Huber, who started as a tailor for theater an later decided to start her own fashion label. To reach that aim, she studied fashion design in Switzerland. He actual collection of swimwear and lingerie is aimed at women from 25-40 who want to be amorous and alluring but not provocative. For that, she finds her inspiration in the conservative but dare to hope fashions that prevailed between the two world wars. The garments embody elegance with a breeze. All garments are handmade in Switzerland to a high standard using tulle and jersey materials.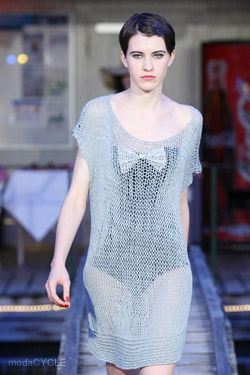 Her outfit is well combined with the knitwear of Christina Kraemer, also a Swiss designer, who studied fashion design and is also producing handmade in Switzerland. Both labels are based with their showrooms in Zurich, but you can find them at the trade fair Blickfang, as well.