story and photos by Boris Marberg
Ermenegildo Zegna opened Milan Moda Uomo, the Italian men's fashion week for spring-summer 2010 collections in Milan, on a perfect warm summer day. Perfect for a fashion show and perfect for his new collection.
Follow modaCYCLE on Twitter: @modacycle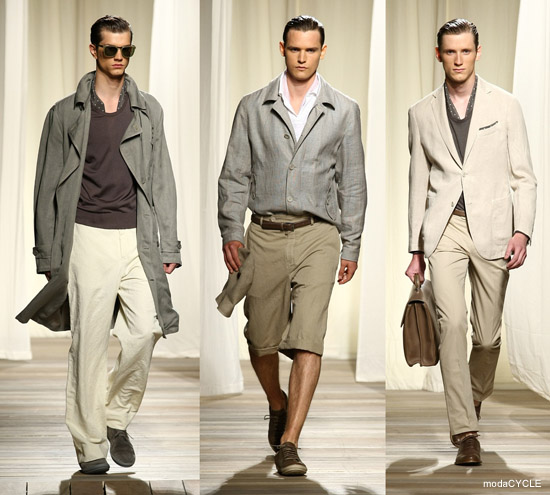 The garment series is of a "nomadic nature," as the designer says, and is presented to buyers and press with the sounds of a light breeze and distant surf. The collection projects a concept of a gentleman strolling through a port city in a desert country. It is a parade of finely tailored light garments in warm colors. Linen, silk, and wool in classic Prince of Wales and Madras patterns.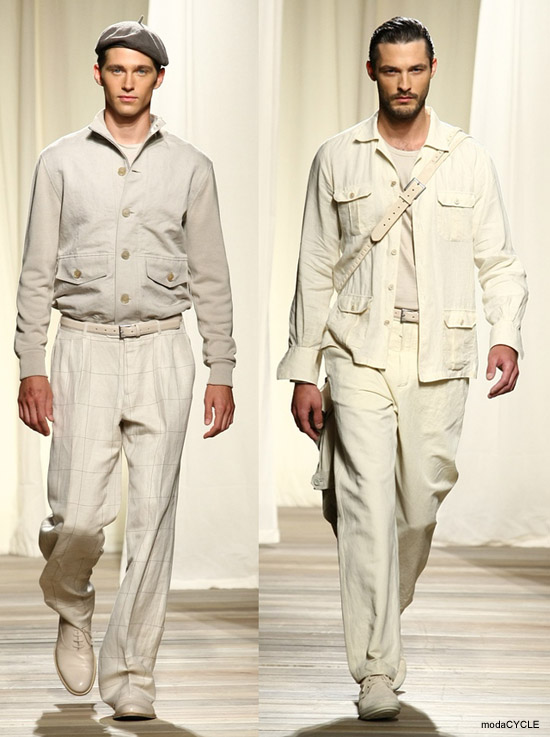 The palette has a natural neutral core, with only a few spots of purple, perhaps all designed for an elegant walk on the lido deck. Along with the garments on their 1940's backdrop, we are shown straw raffia hats, simple shoes, and practical bags. Everything a gentleman needs on a summer trip. What a good start for Summer 2010!