Babakul is a line of well-made denim and corduroy pieces. Relatively unremarkable lineup, but I love the signature hardware, which is this cool little flower button with a nail through it.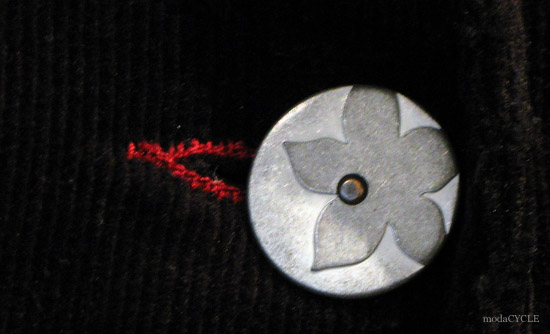 I was also impressed with this checker-washed jacket and its funky over the top exposed threading.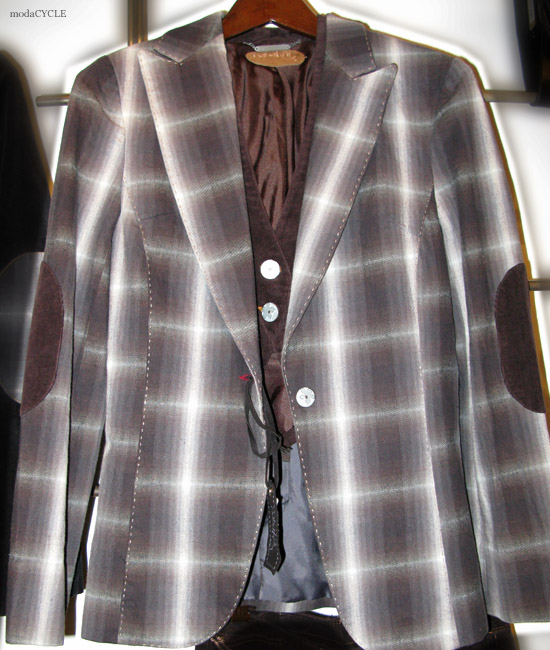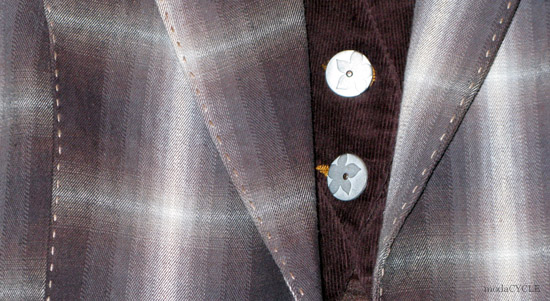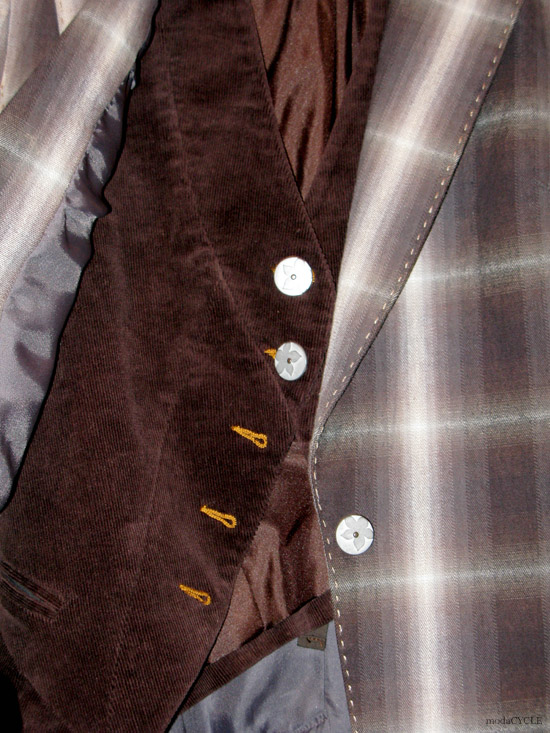 The next collection that caught my attention was KorAni, by Ani Karapetian. More great hardware! This new designer used to be a trim buyer, so she has solid knowledge of hardware vendors and what is currently available and possible.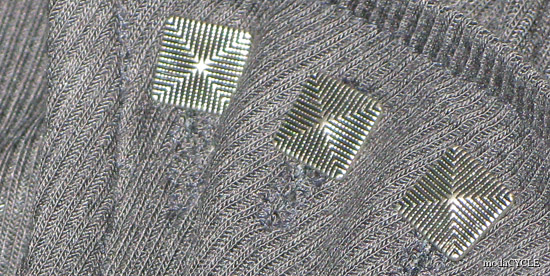 Ani says, "I'm very future-inspired, so I use a lot of metal."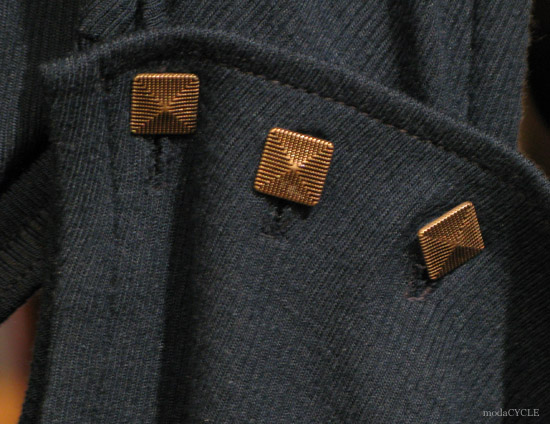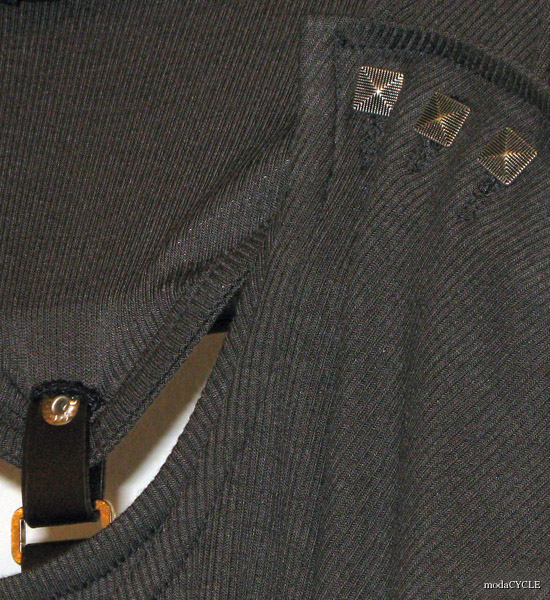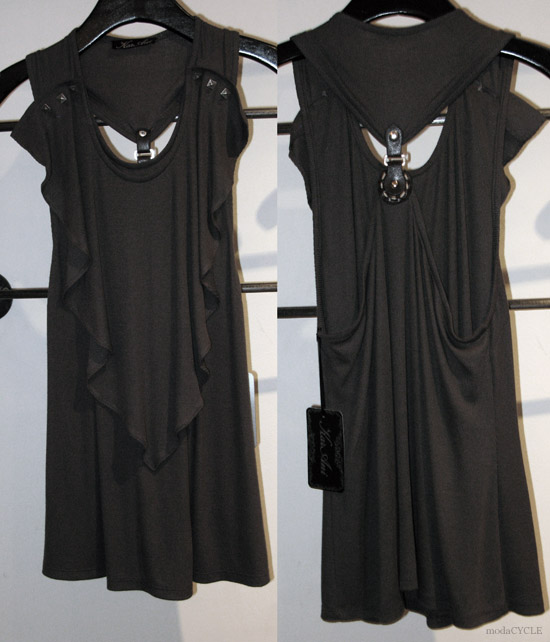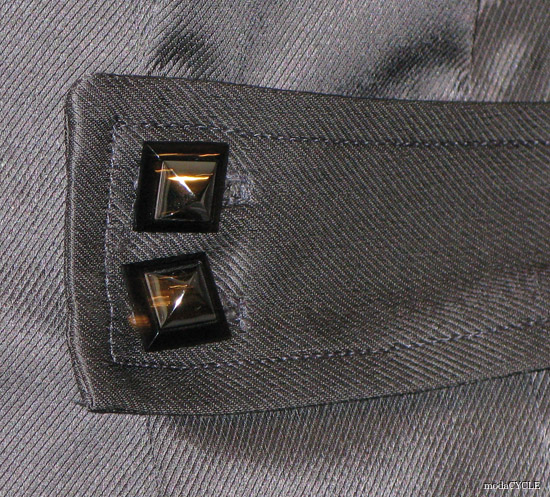 The metal wasn't the best thing on display, though. I loved these functional leather buttons.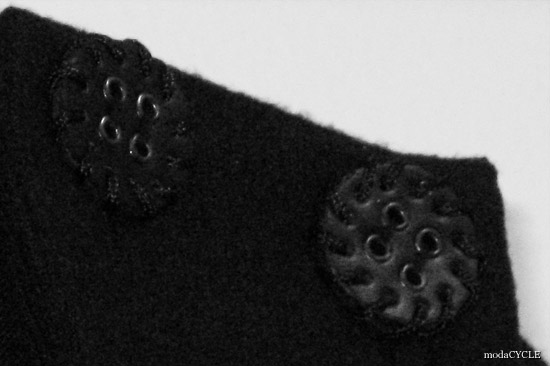 The collection is full of sweeping status quo-defying cuts and innovative use of closures to create form.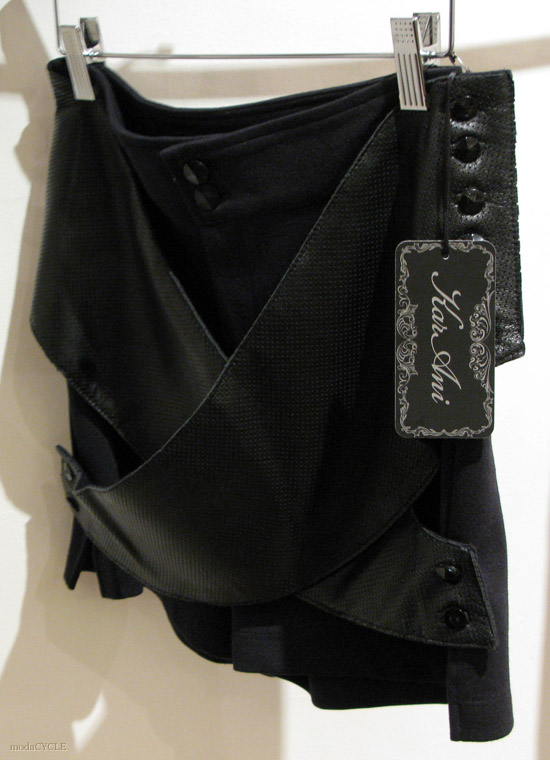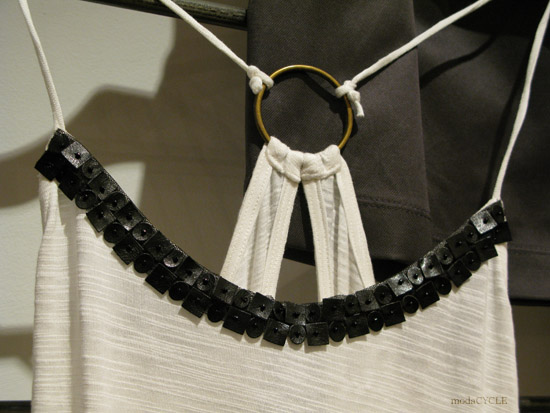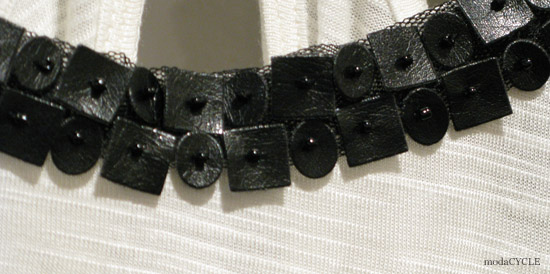 Further down the line I met Dolores M. Gill, designer of Dirty Dog Jeans. The name fits the garments, many of which are designed for the rough players in the L.A. gay community. Note the zip-off rock and roll jeans.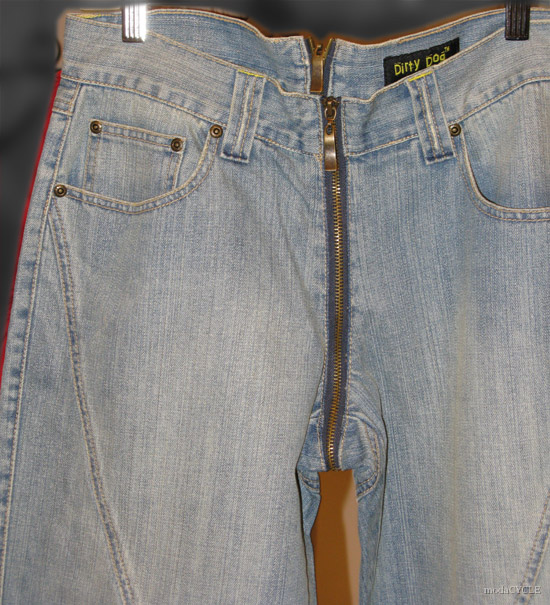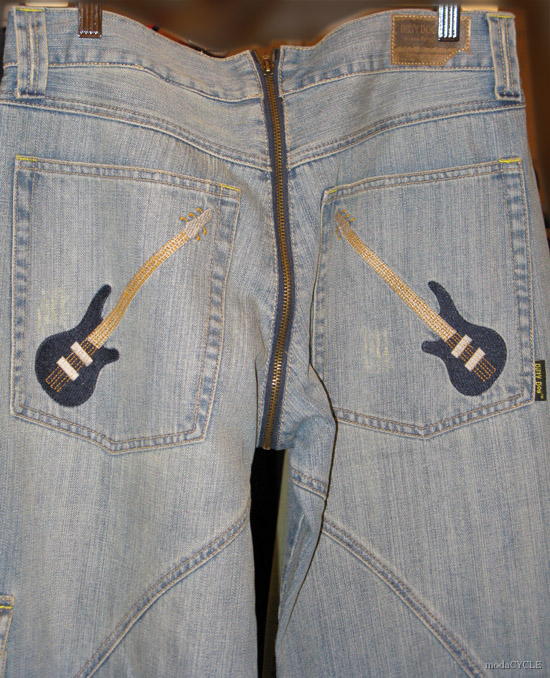 Much more interesting to me than the subculture denim, though, was a set of jewelery made from Indian newspapers encased in resin. Dolores was kind enough to forward some macro-photography images of these very interesting pieces: