story by Veronika Gombert
photos by Alexander Palacios and Wolfgang Wöhrle
For Marcel Ostertag the cool understatement and purist inclinations that define German fashion are past. Beauty, glamor, and the grace of desert winds are for him, as shown in the striking synonyms that took center stage at the presentation. The Munich-based designer's vision is based on impressions and feelings of desert life.
Flouting light silk fabric combined with rough woven jersey in sand, creme, beige, copper and khaki tones. Transparent blouses and ultra-short skirts were a sexy statement for safari vacationers. Colorful necklaces, XXL clutches, and the sporadic extensive flower and animal prints added tasteful ethnic integrations.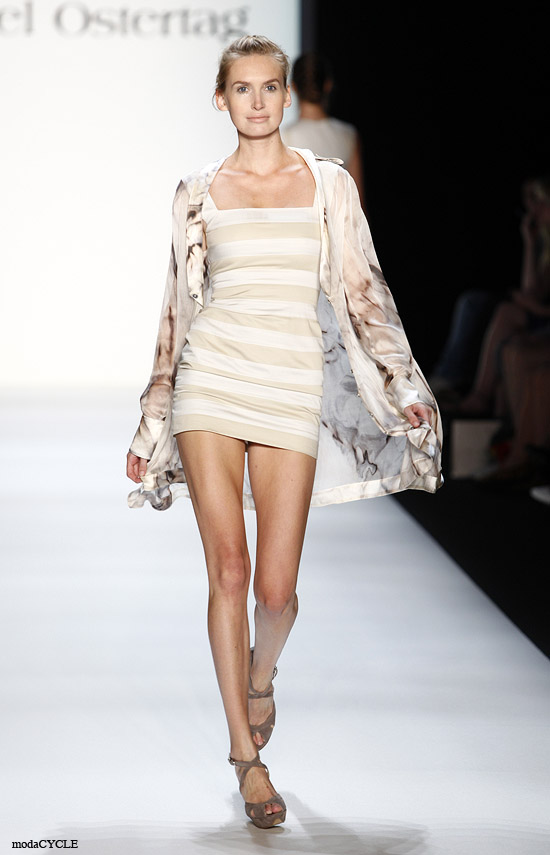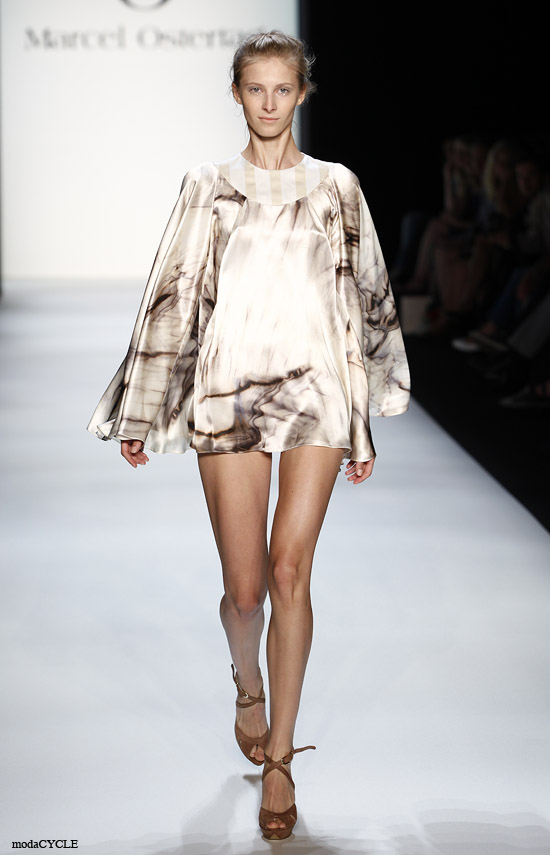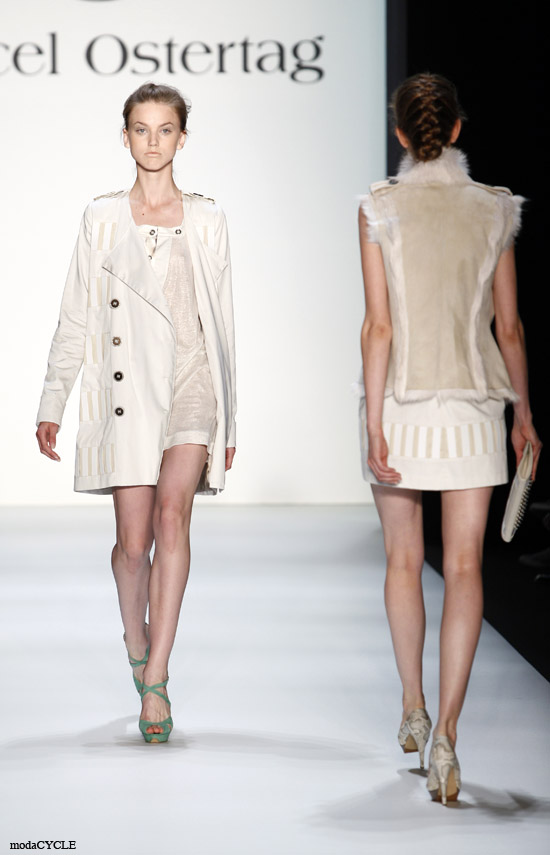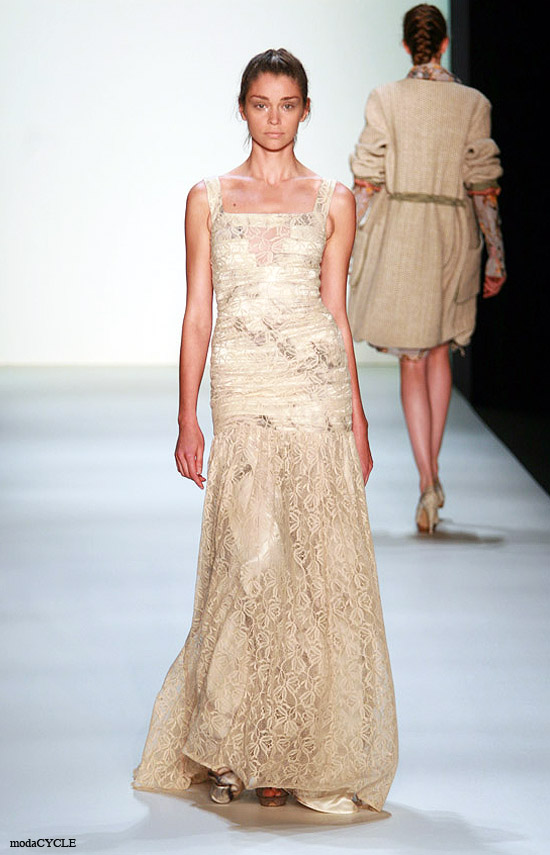 As the desert turns from blinding sun on the sand to a radiant nadir to the cold star-filled night, here also a short rush of powerful colors let the collection blossom before the darkness took over. The last pieces of the collection were kept in black and dark blue, and therefore set a stronger focus on materiality and silhouettes. Skwarovski crystals, silk, and satin gave illumination. Those more graphical pieces disclosed a good feeling and sure hand for line management through an affinity for strong elegant lines which are characteristic for Marcel Ostertag. Ultra high heels from the Munich-based label G & I underlined the whole collection.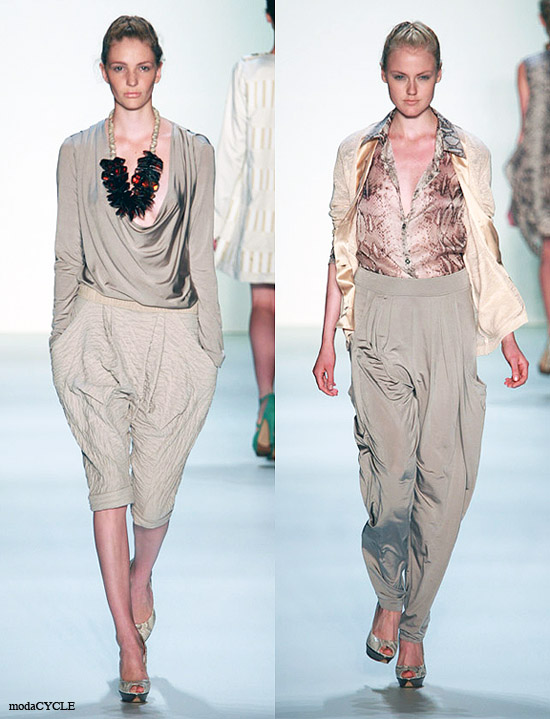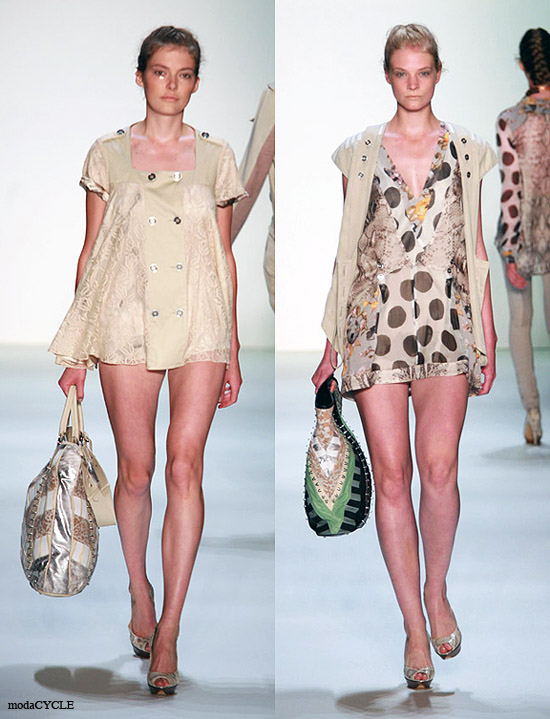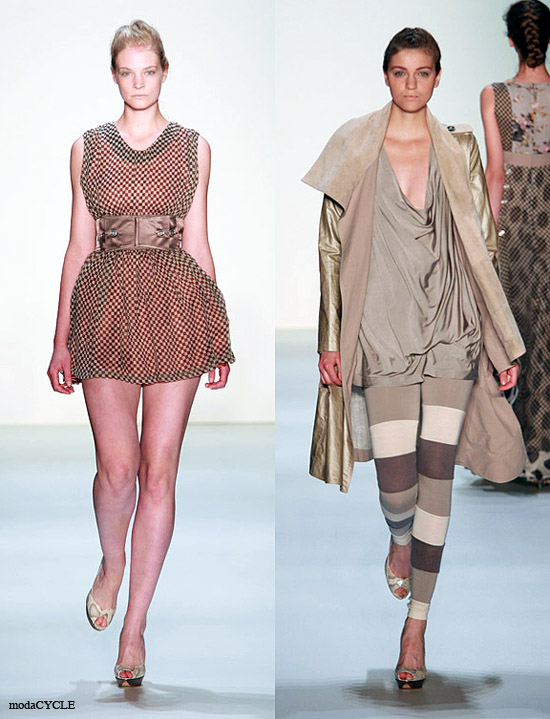 (article continues on the next page)