story and photos by Sandy Ramirez
It's Fashion Week! Yes, the semi annual gathering of buyers, press, fashionistas, and other sundry glitteratti, all here in New York City. Today I had the fine pleasure of attending the presentation in Soho, of NoNoo Lyons' new line of jackets for Spring 2010.
The NoNoo Lyons designers were featured in the July issue of W Magazine as part of the new guard, and are among this season's breakout stars. Some of you may recall the interview I did with Deborah Lyons in February, were we discussed her line of shoes. Today I got to spend another five minutes with Deborah, and now also Misha NoNoo. . .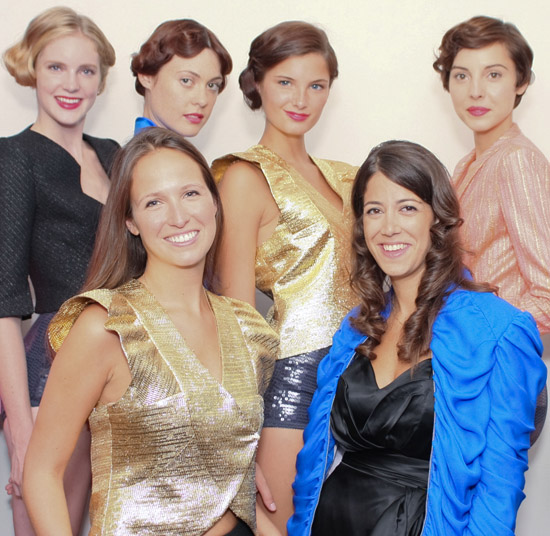 5 Minutes – Tell me a little about your design philosophy and your jackets?
Misha NoNoo – We feel that jackets are the ultimate accessory. It's the kind of thing that you can wear, or change your jacket and wear anything underneath, and have a basic wardrobe. It plays the perfect part in your wardrobe, and it's something we didn't have before.
Deborah Lyons – Our inspiration for this season was pinup girls from Coney Island, hence the pinup calendar that is our look book for the season and the girls in the very short shorts. We started this based on "what is missing from our wardrobes." It's very difficult to find good jackets with great tailoring at a good price, and that is what we are trying to do.
5 Minutes – You mentioned that the collection was inspired by the pinup girls of Coney Island. Where did you find the materials to realize this?
Deborah Lyons – All the materials are sourced in Europe. There are French tweeds that come from the same mills that produce the Chanel tweeds. There is Italian cotton and other luxury European fabrics, but everything is designed and made in Manhattan, and we get certain things done in Brooklyn.
We have a real New York story. Mischa and I are expatriates who moved here a few years ago, so we thought we would just bring it to our new home.
5 Minutes – Are you still designing shoes?
Deborah Lyons – Yes! All the girls are wearing my shoes. I have my new shoes [collection] out there right now. They were all made in Italy, and the inspiration was James Bond.
5 Minutes – How did the story in W Magazine about NoNoo Lyons come about?
Deborah Lyons – Sheer Luck. They met us and really loved our collection. They have been extremely good to us. We were the newest designers in a group of new designers. It was very exciting for us, as it was the first time we had done anything like that. It was really amazing, and a real honor, and a great bit of good luck.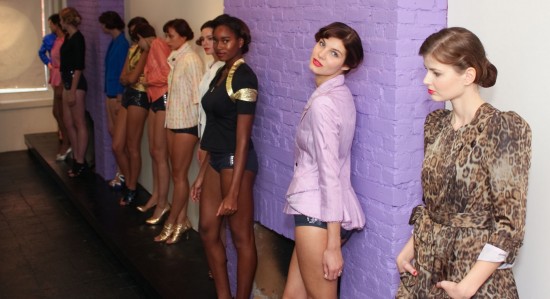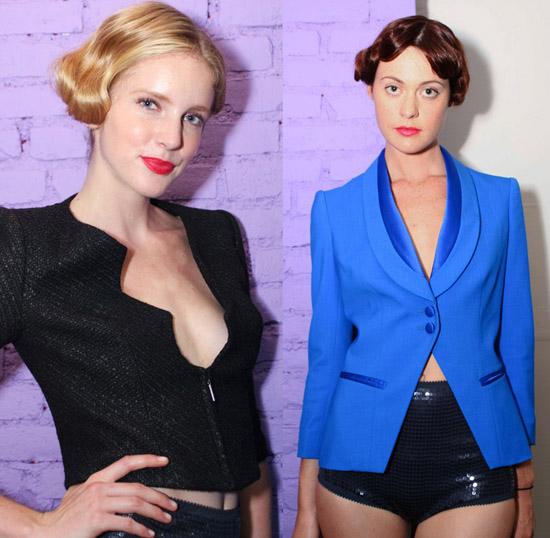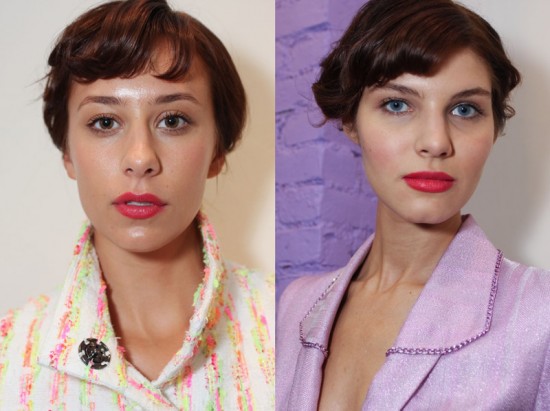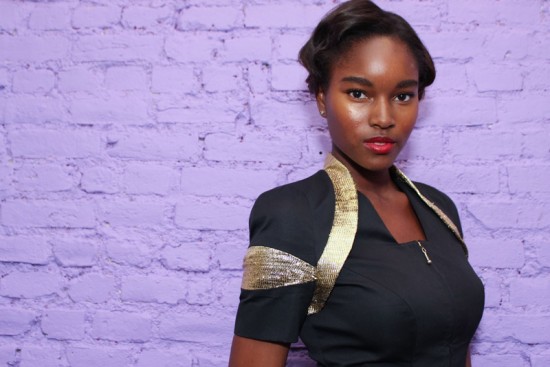 Click images in the gallery below for more photographs of this presentation.